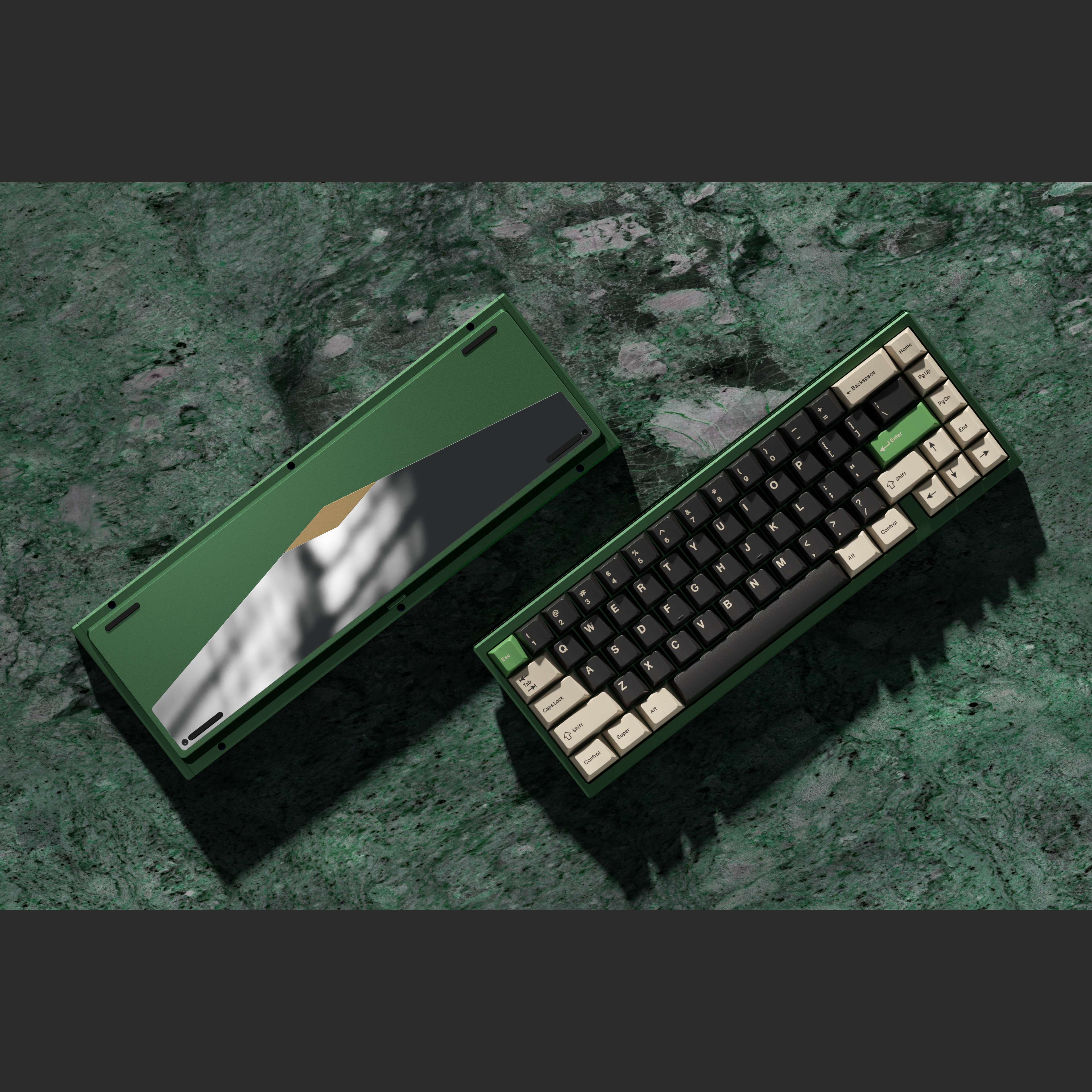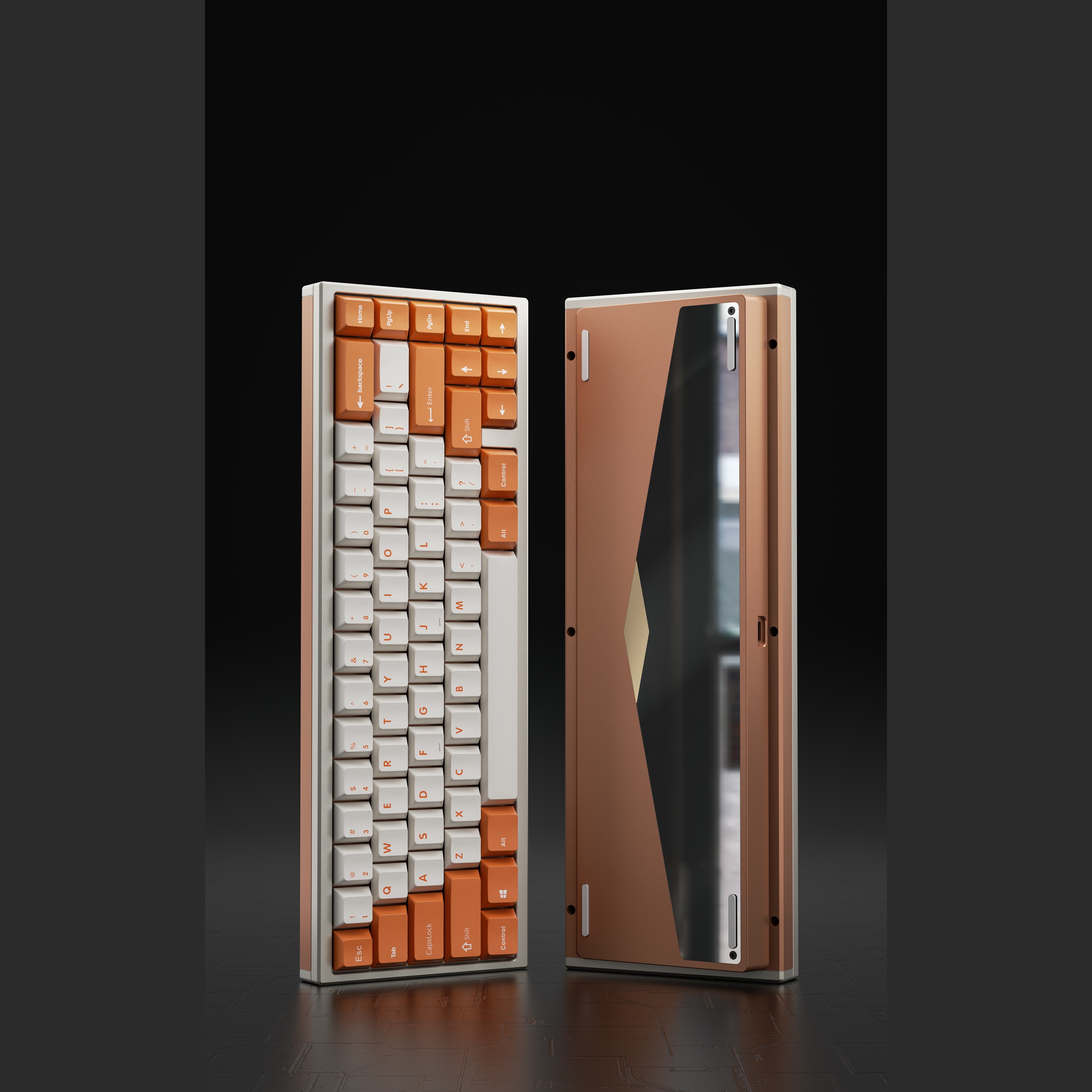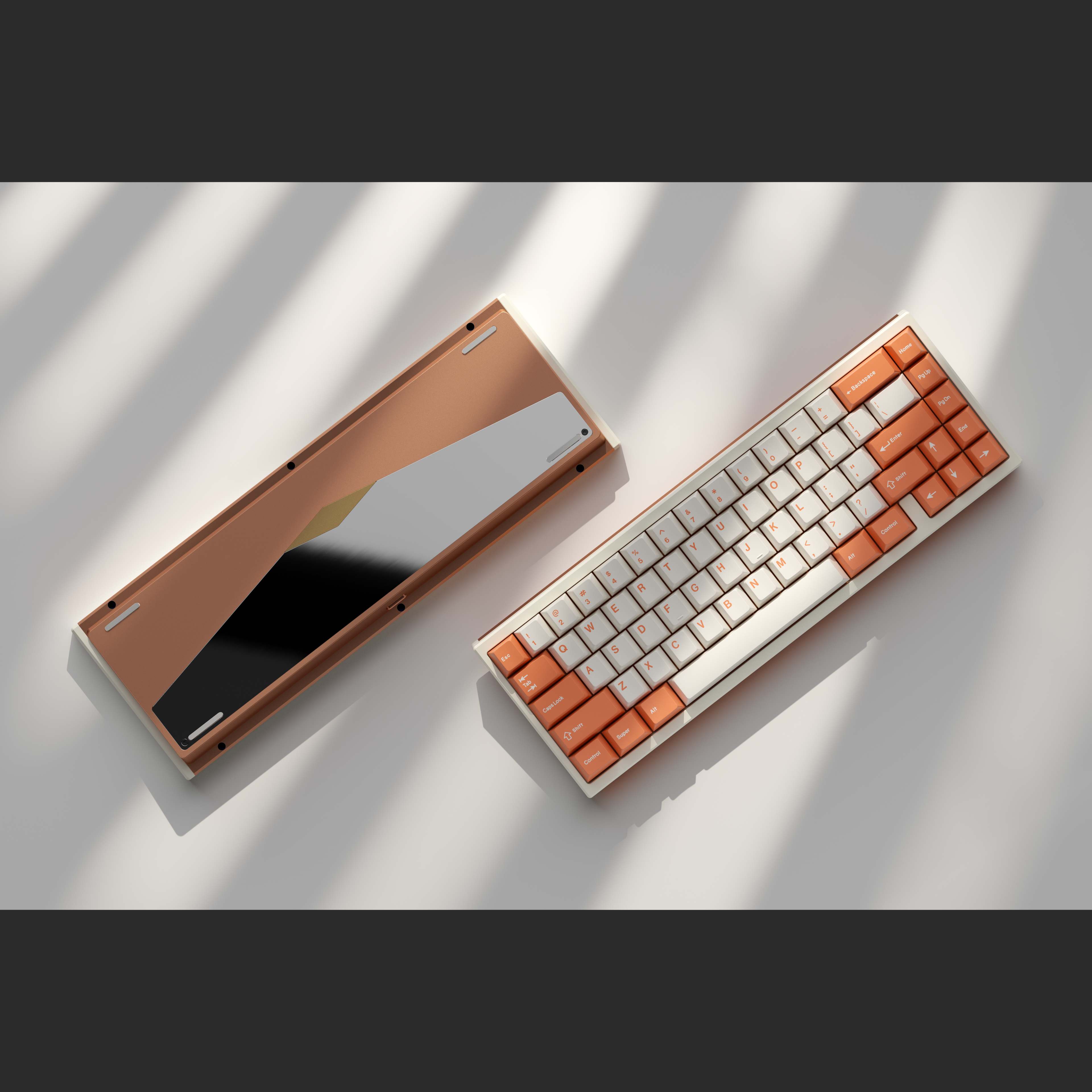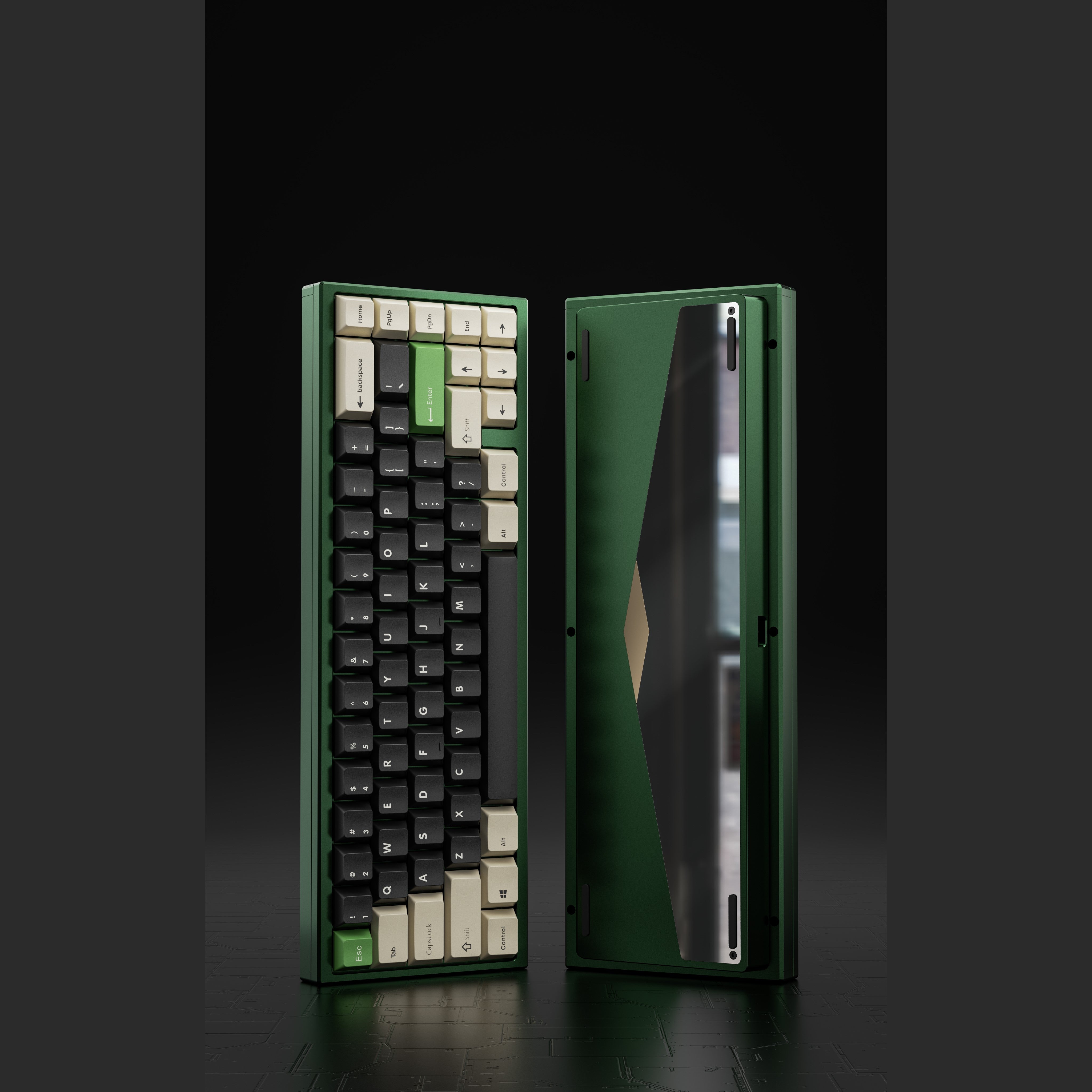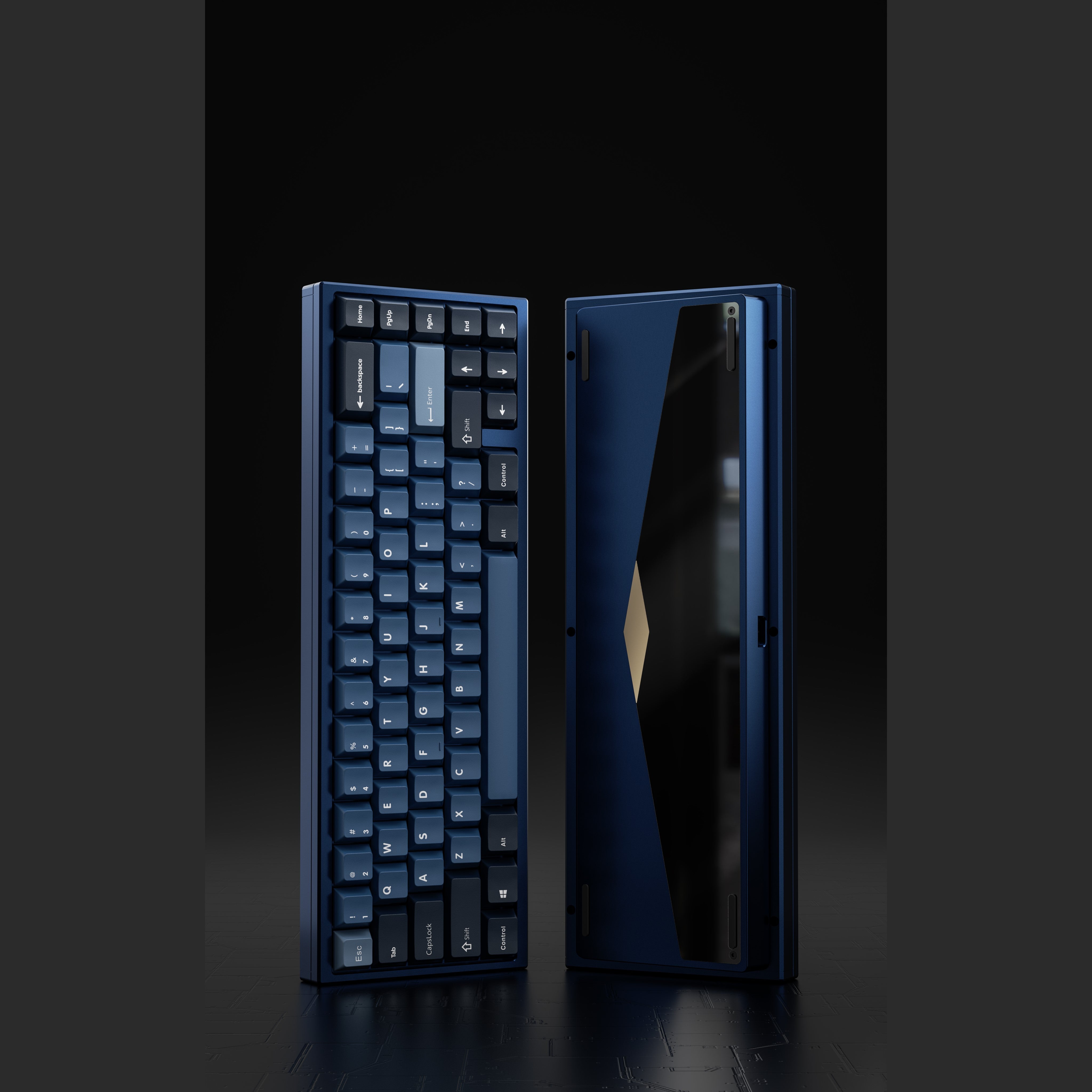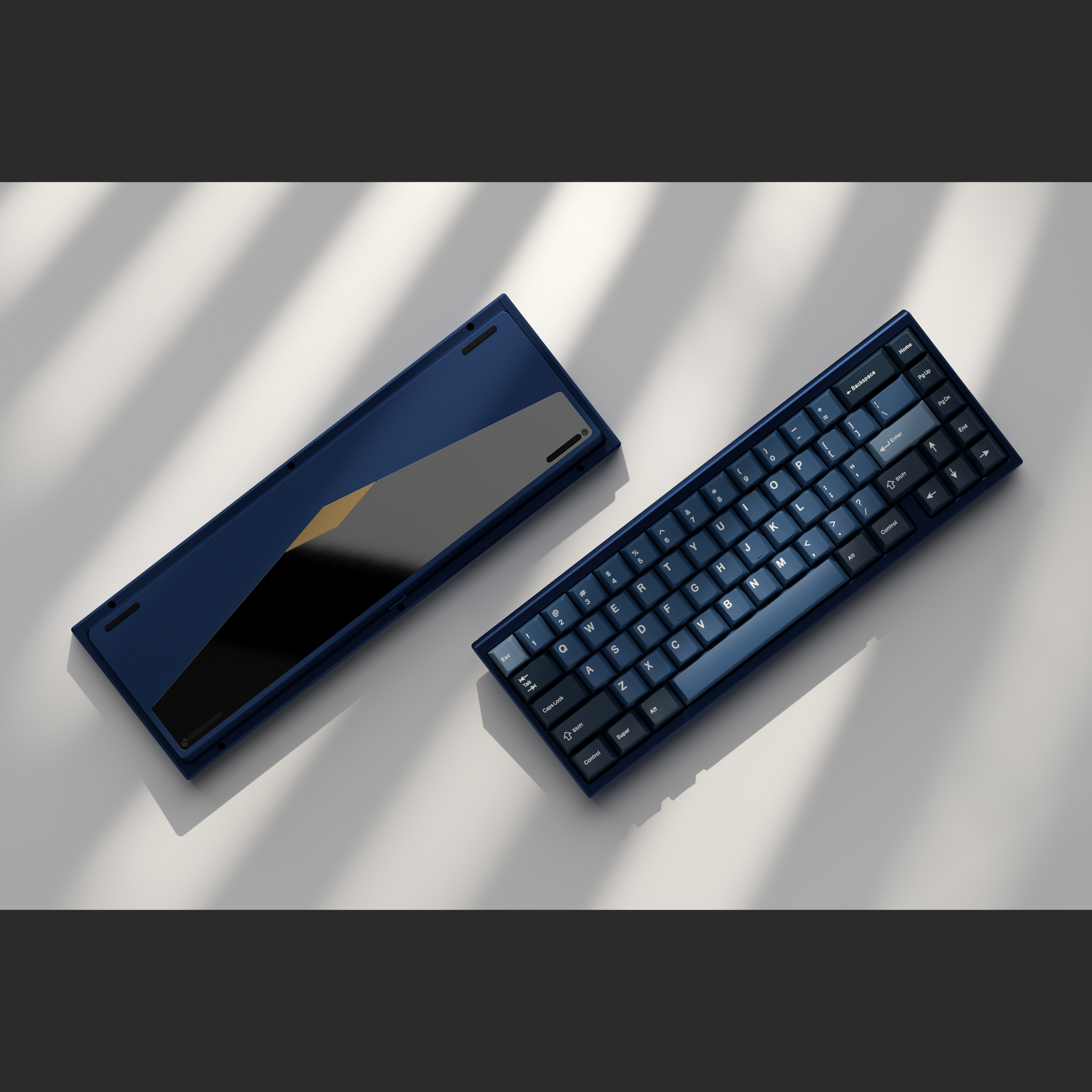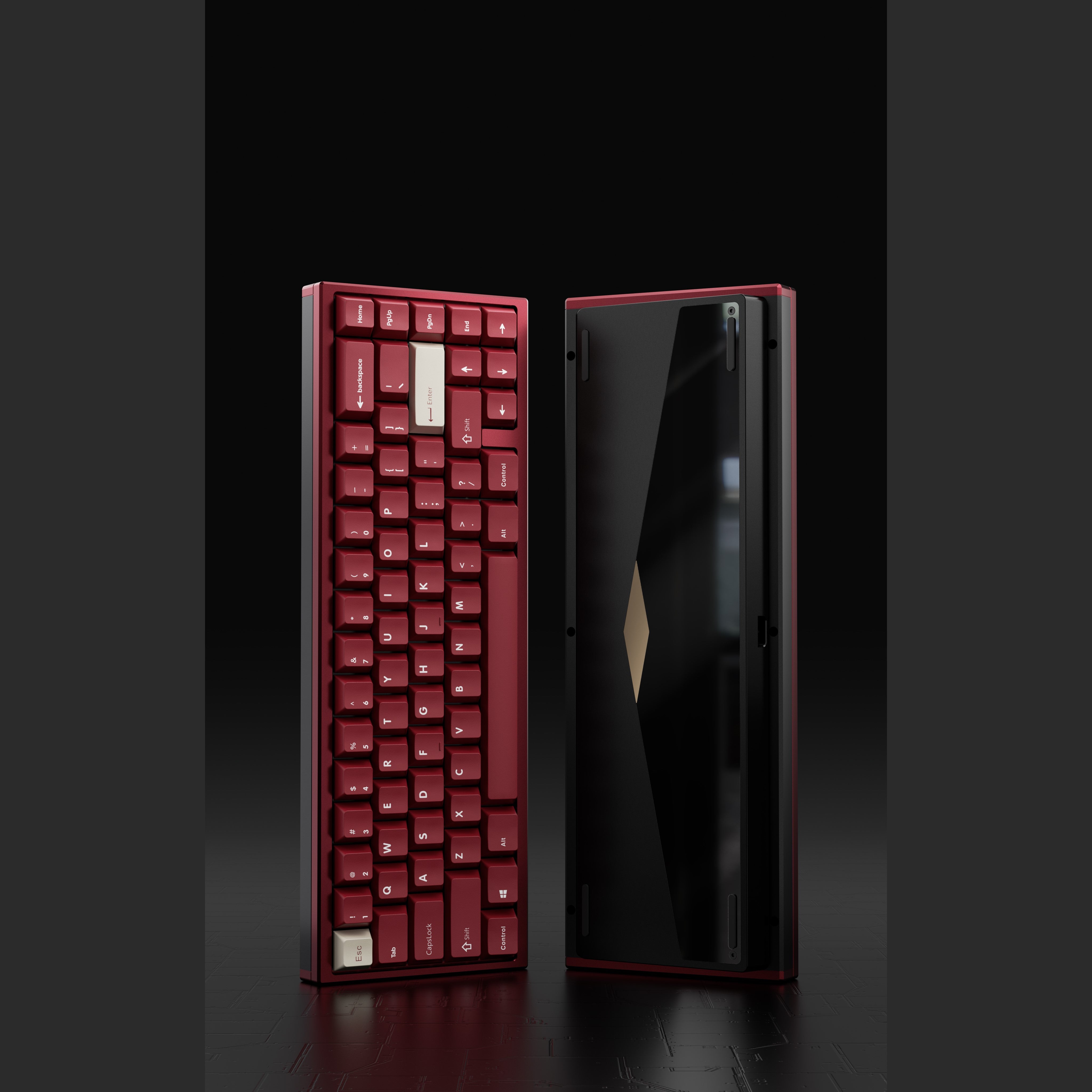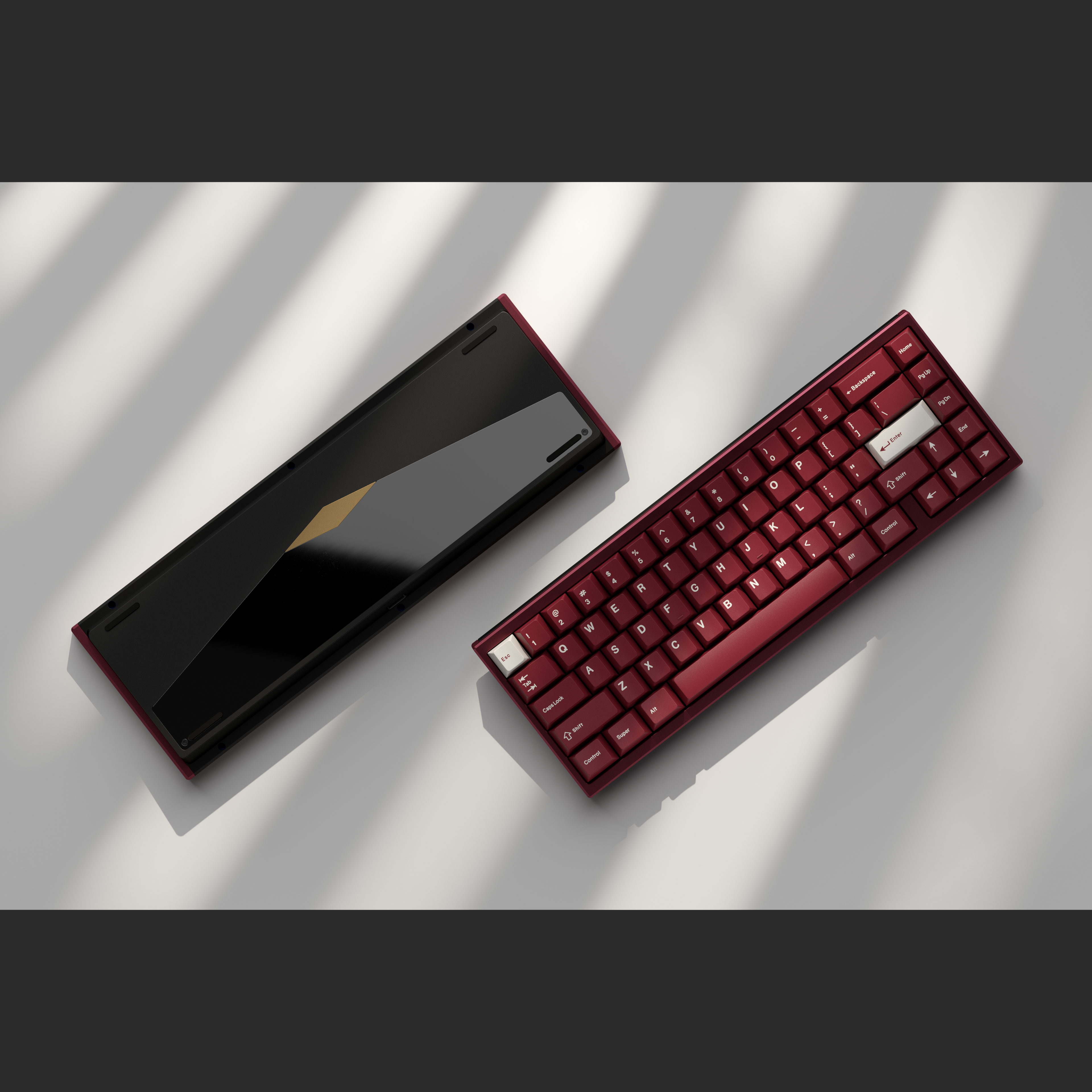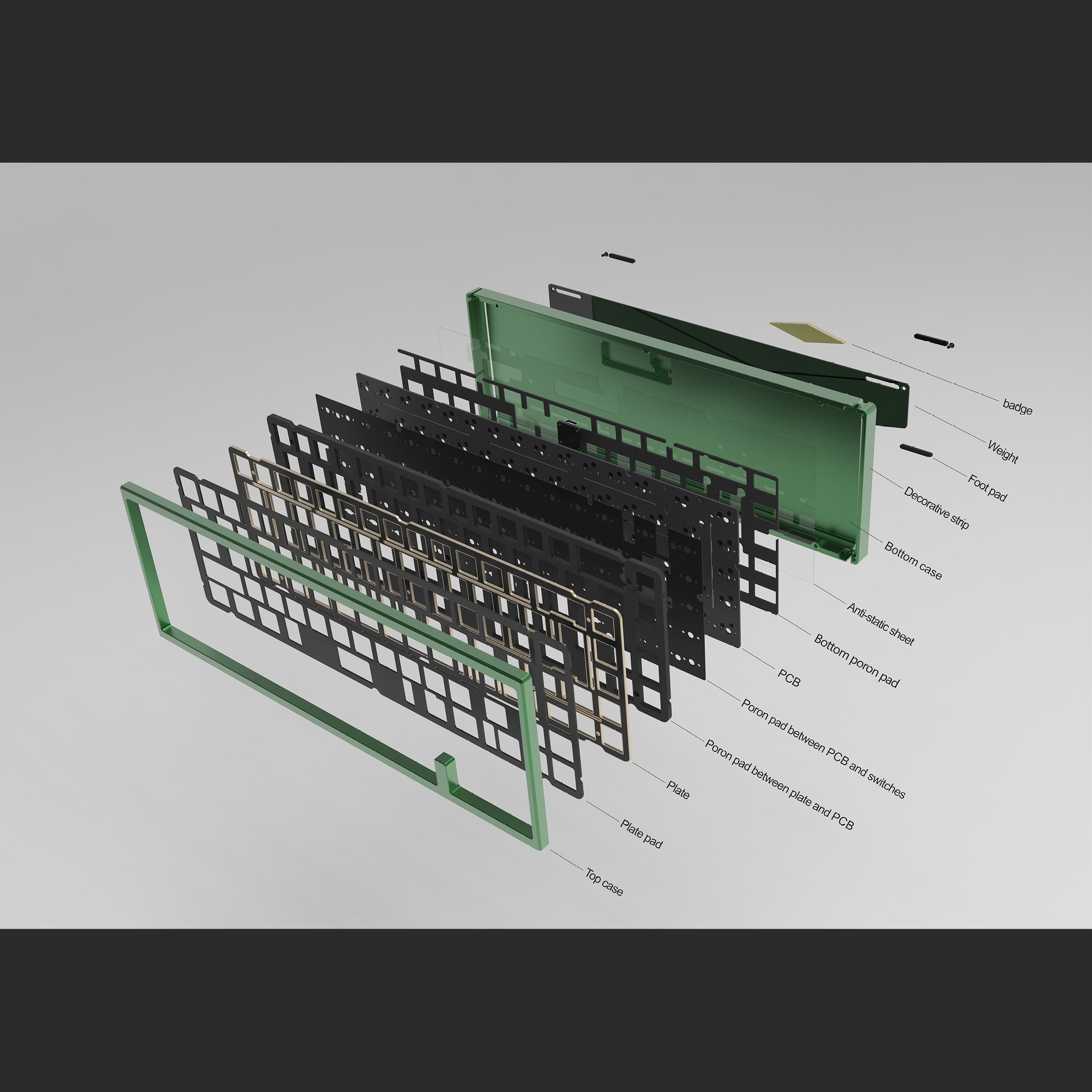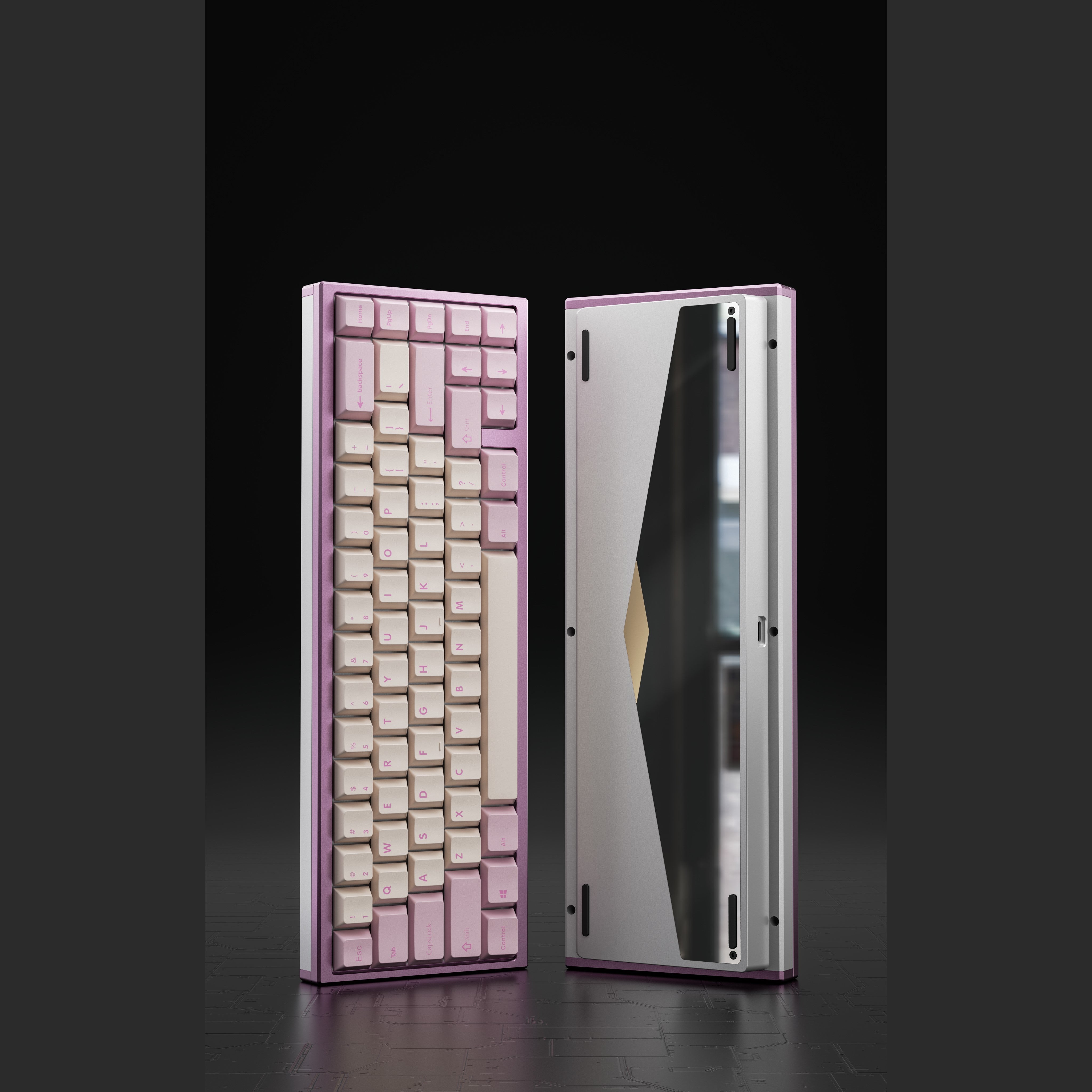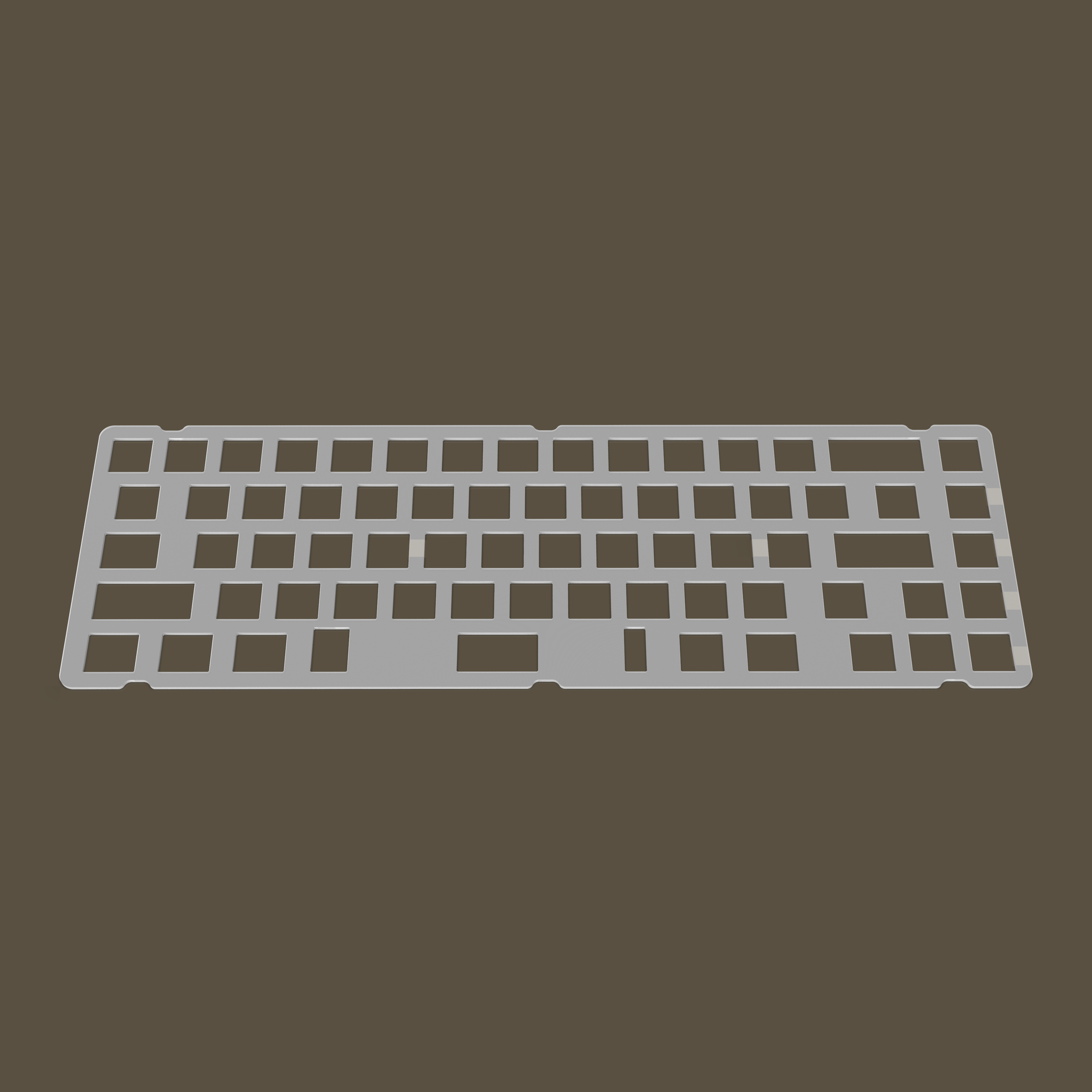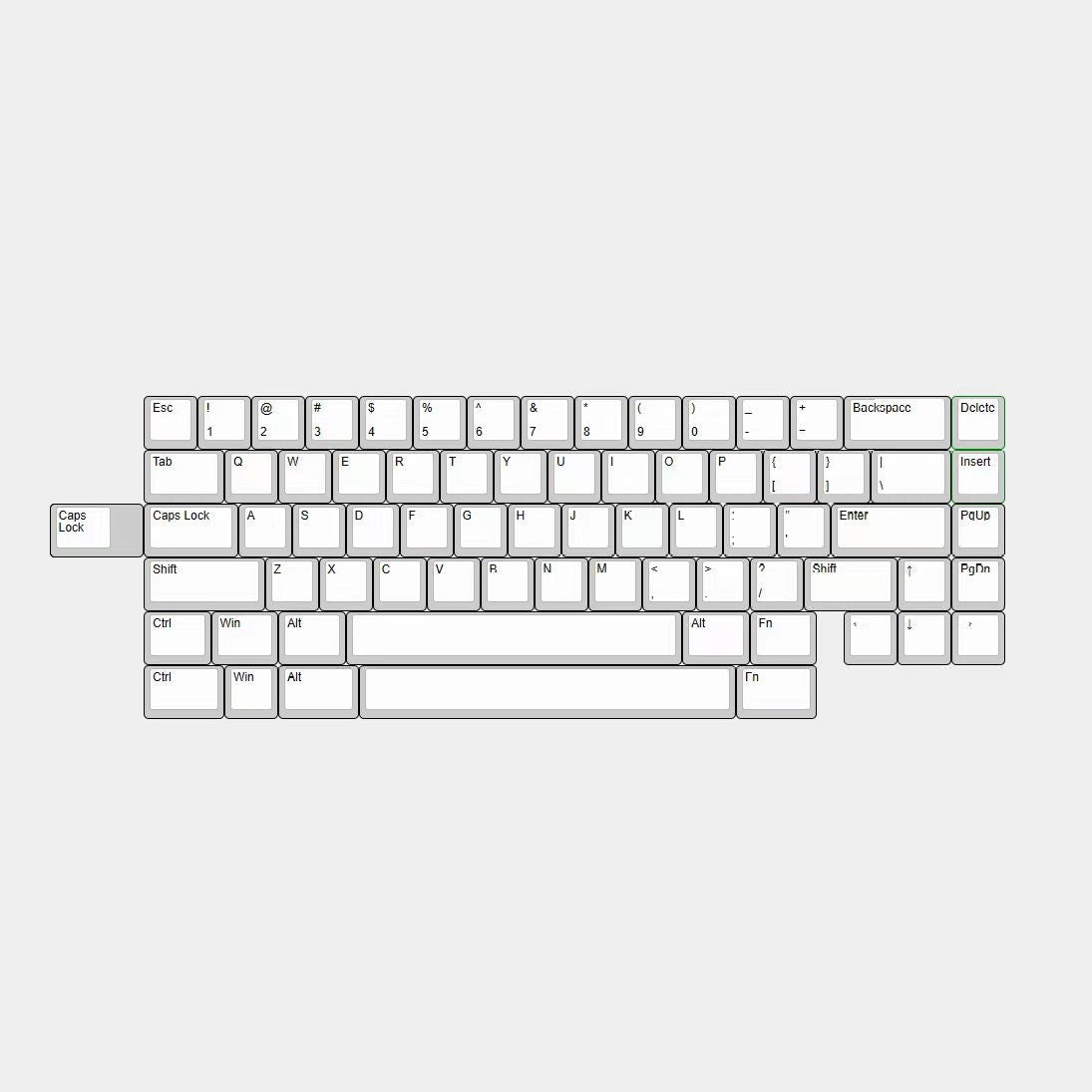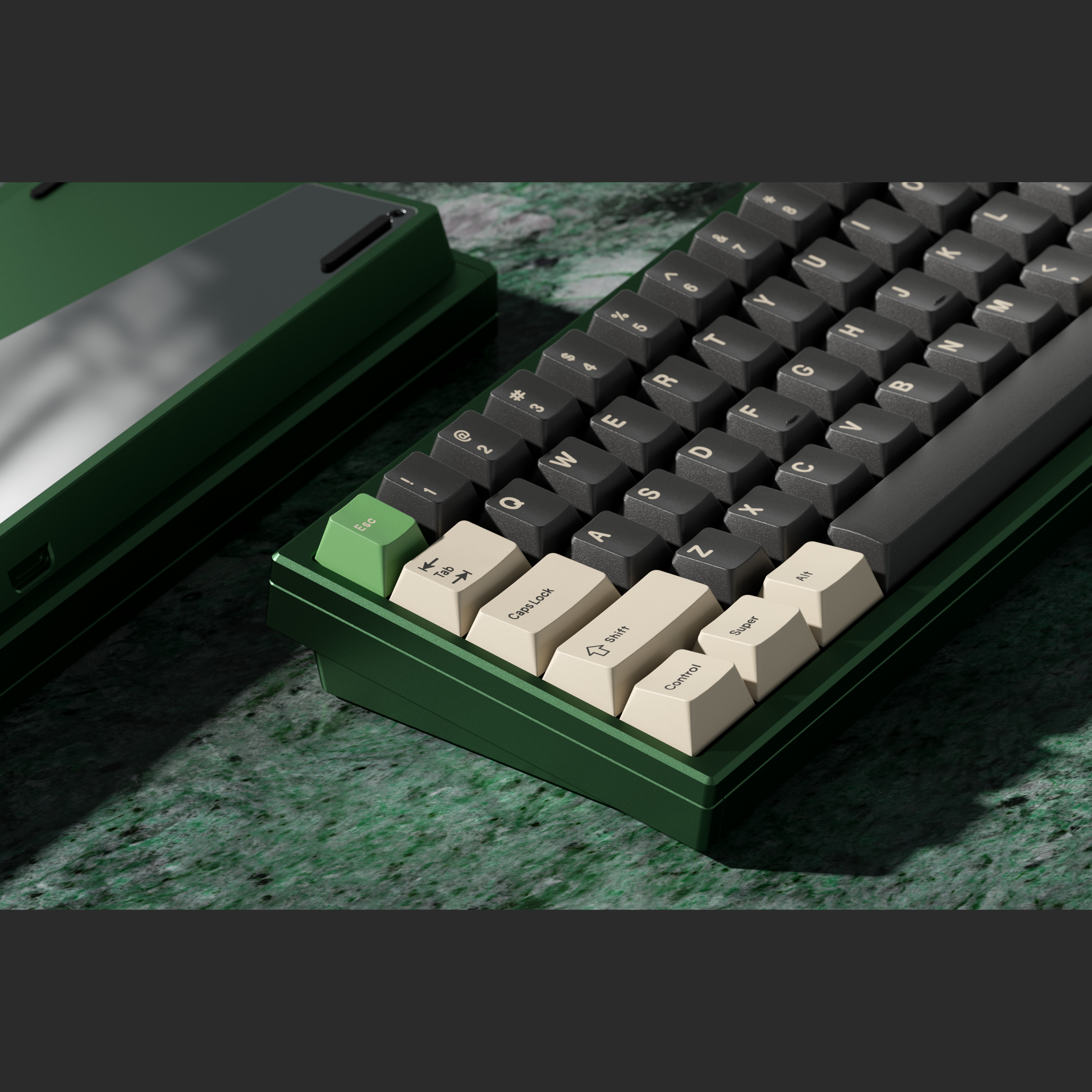 Choice65 Keyboard Kit - Group-Buy
Sale price
€ 144,99
Regular price
€ 0,00
(

€ 0,00

/)
German Sales Tax included. Sales Tax and Shipping will change during Checkout depending on Country.
---
Designed by Cyberbay Studio

Group Buy Information:

GB Time: July 14th - August 10th 2023
Estimated Delivery: Q4 2023

 

Addons can be found here: Choice65 Keyboard Kit - Addons (keygem.com)

 

Appearance

From the beginning, we wanted to create a simple and elegant keyboard with a good typing experience. By constantly adjusting the aspect ratio of the overall shape and the thickness of the frame, it was finally determined:The left and right frames are slightly thinner than the top and bottom frames, and the corners of the four sides are R2 fillet, making the turning point appear softer. The bottom weight consists of a large area of PVD stainless steel and a diamond-shaped transparent e-coat brass badge.

 

Comfortable feel of case

A low price for us doesn't mean we compromise on materials or workmanship. Relying on a strong supply chain, we still use 100% Full CNC 6063 aluminum, and adopt our last well-received DolphinS75 case coating process, which can definitely let you experience a silky smooth touch feel !

Consistent typing experience

We did not use the plate gasket mount. Instead, the poron pad between PCB and plate is used to replace the existing bottom case gaskets by extending and lengthening. Meanwhile, a 2mm plate poron pad is added on the plate to replace the top case gaskets. Therefore, the force point is evenly distributed, it can obtain a very consistent typing experience. At the same time, this mount can greatly reduce the cumbersome process of assembly.

 

Contents:


Top/bottom/left/right case*1
Plate pad*1
PC Plate*1
Poron pad between switches and PCB (IXPE) pad*1
Poron pad between PCB and plate*1
Hotswap PCB*1
Stainless steel PVD Weight*1
Poron bottom pad *1
Badge*1
AOI03 Daughterboard*1
Cable between PCB and daughterboard*1
Anti-static sheet*1
Foot pad*4
hex screwdriver*1
Phillips screw*6
Cylindrical head hexagon socket screws*4
Keyboard carrying bag*1

 

Specification


Case material:

 

100% Full CNC 6063 aluminum
Case coating process:

 

Anodizing, Electrophoresis
Mount:

 

Gasket mount
Typing angle:

 

About 7°
Front height:

 

19.8 mm
Size:

 

314.15 * 110.1 mm
Weight:

 

About 1.2kg (excluding switches and keycaps), 1.4kg (including switches and keycaps)
Support Plate:

 

PC(default), Alu, FR4(all plates only support ANSI layout)
Layout:

 

65%

 

PCB Features


Black

1.2mm thickness

Hotswap PCB (ANSI only)

With daughterboard

Support VIA

Support stepped caps lock

Support 6.25u, 7u spacebar
Pre-Order and Group-Buy Rules

You cannot add any in-stock items to your order as we cannot guarantee its availability when the group buy is ready to ship.

You cannot combine this group buy order with a previous order as we cannot hold on to an order until the other one arrives.
If you have questions regarding this product or need any other assistance please contact us via our contact form or write us an E-Mail to: support@keygem.com

You can also join our Discord Community to get the latest news and support here: KEYGEM Discord

Frequently asked questions will be added to our FAQ.
Choose options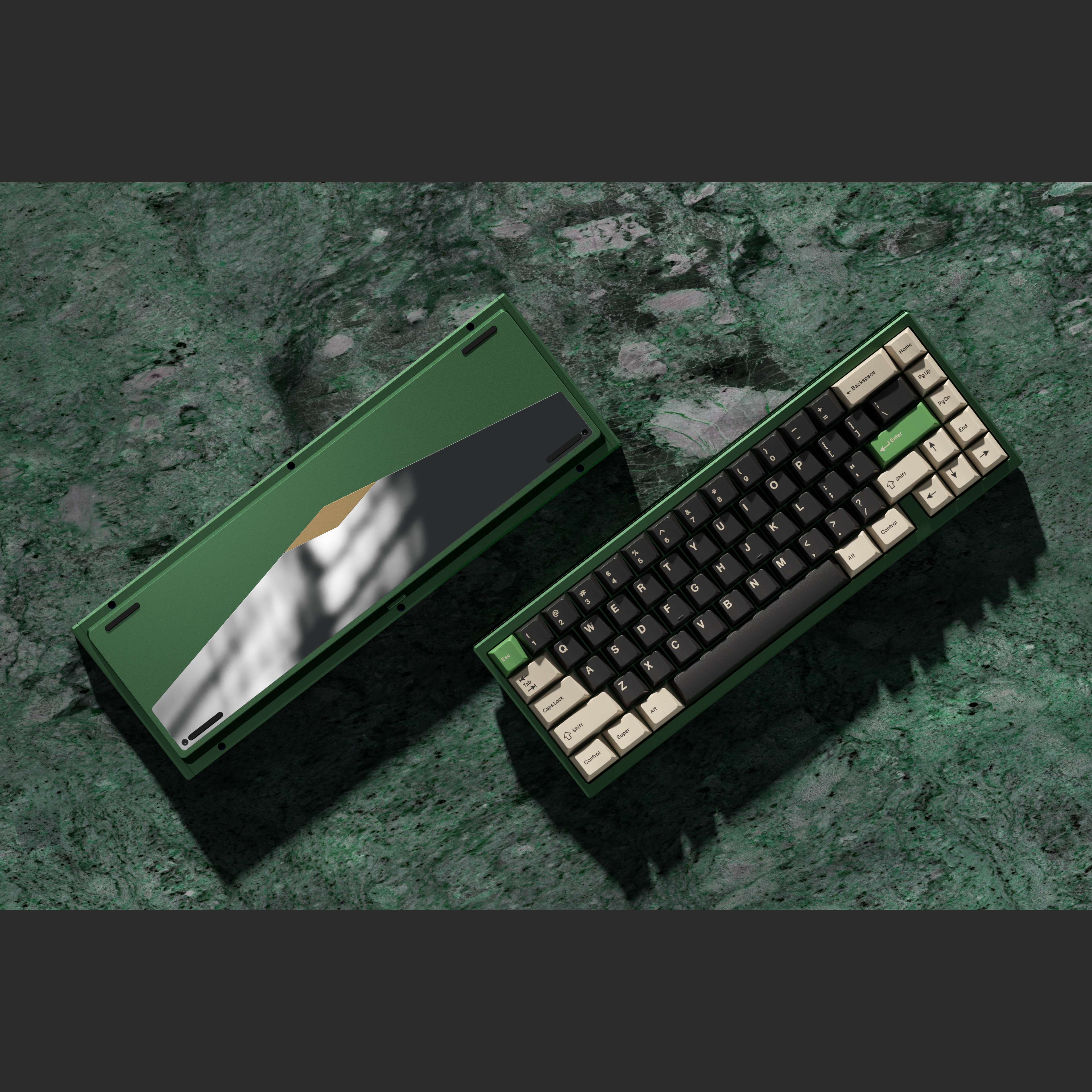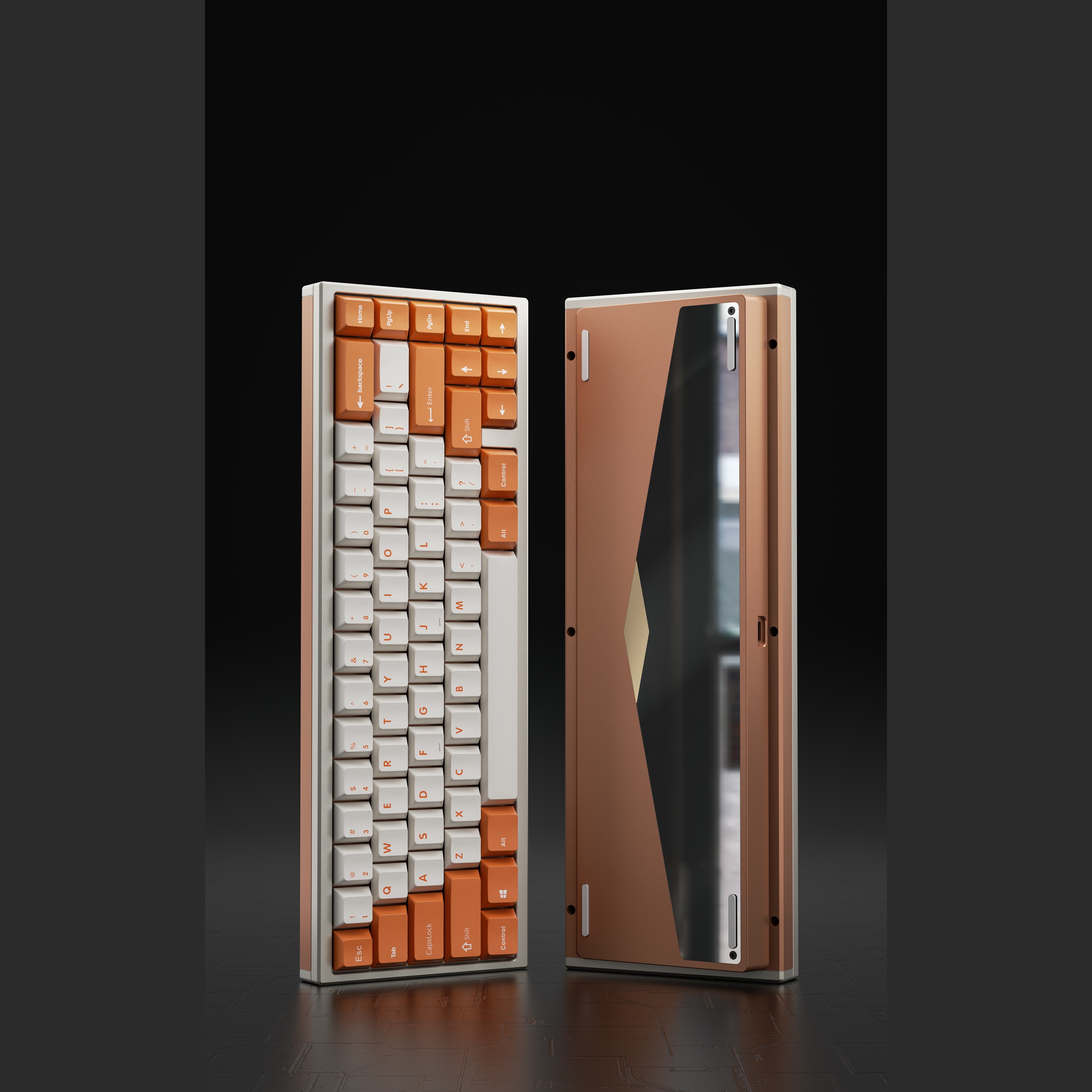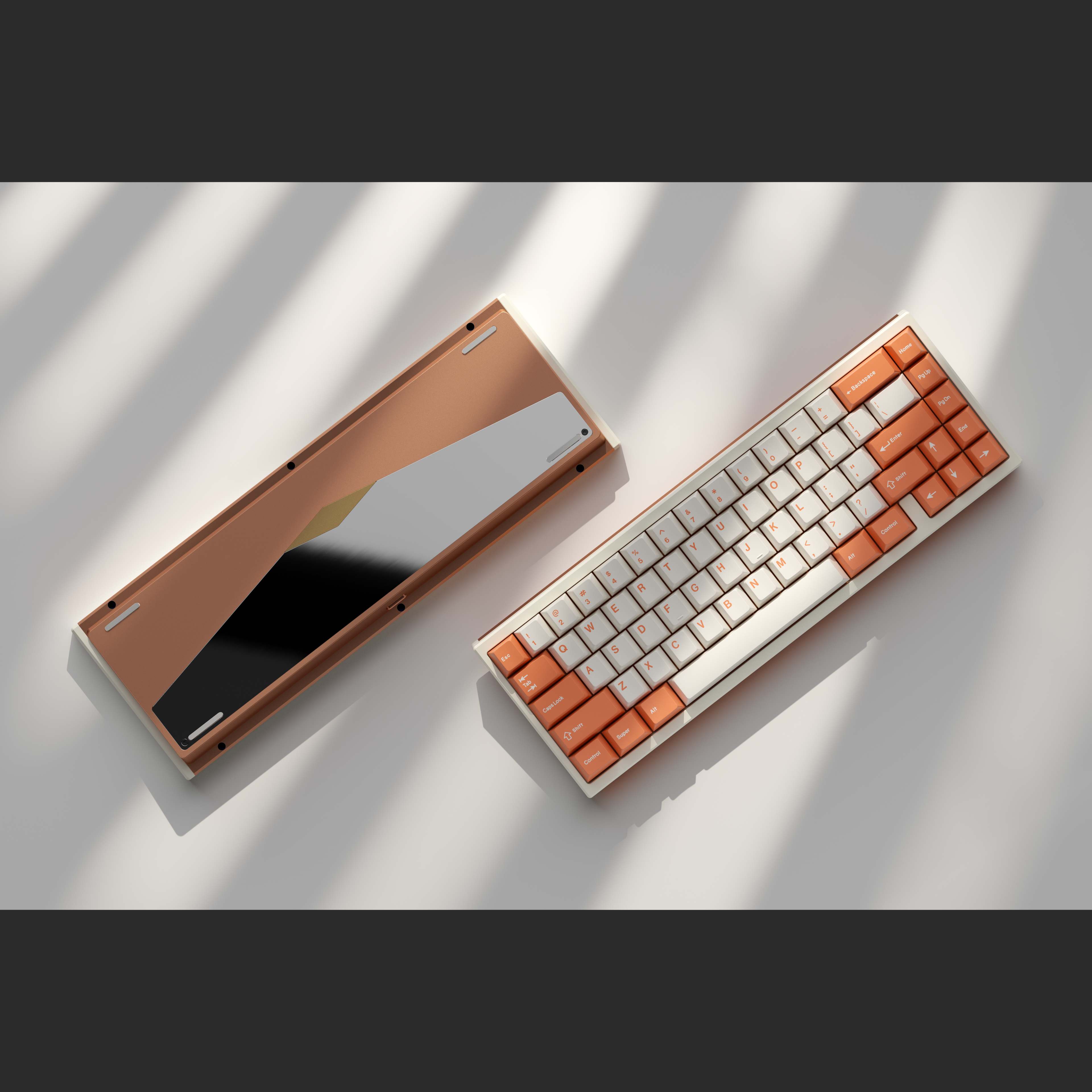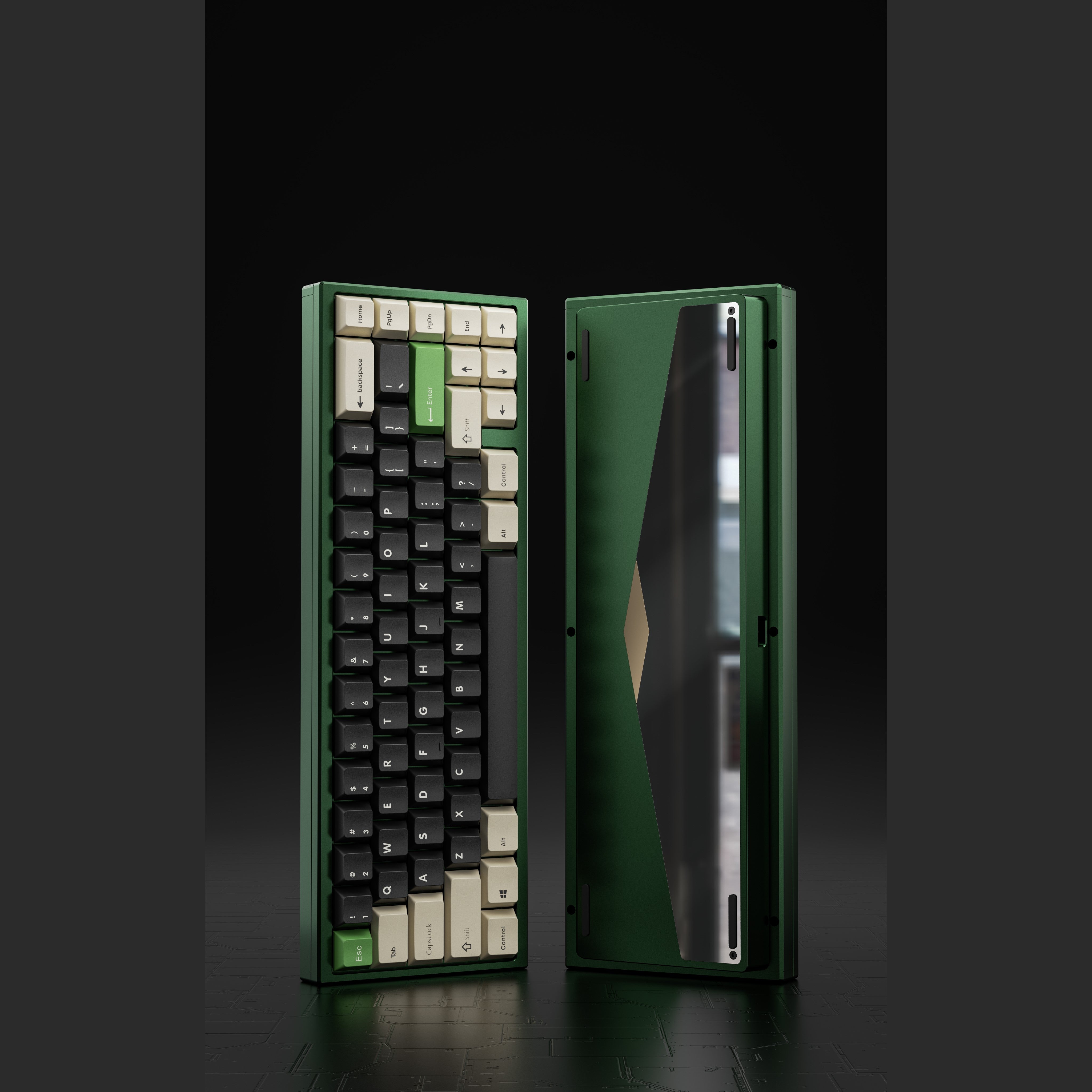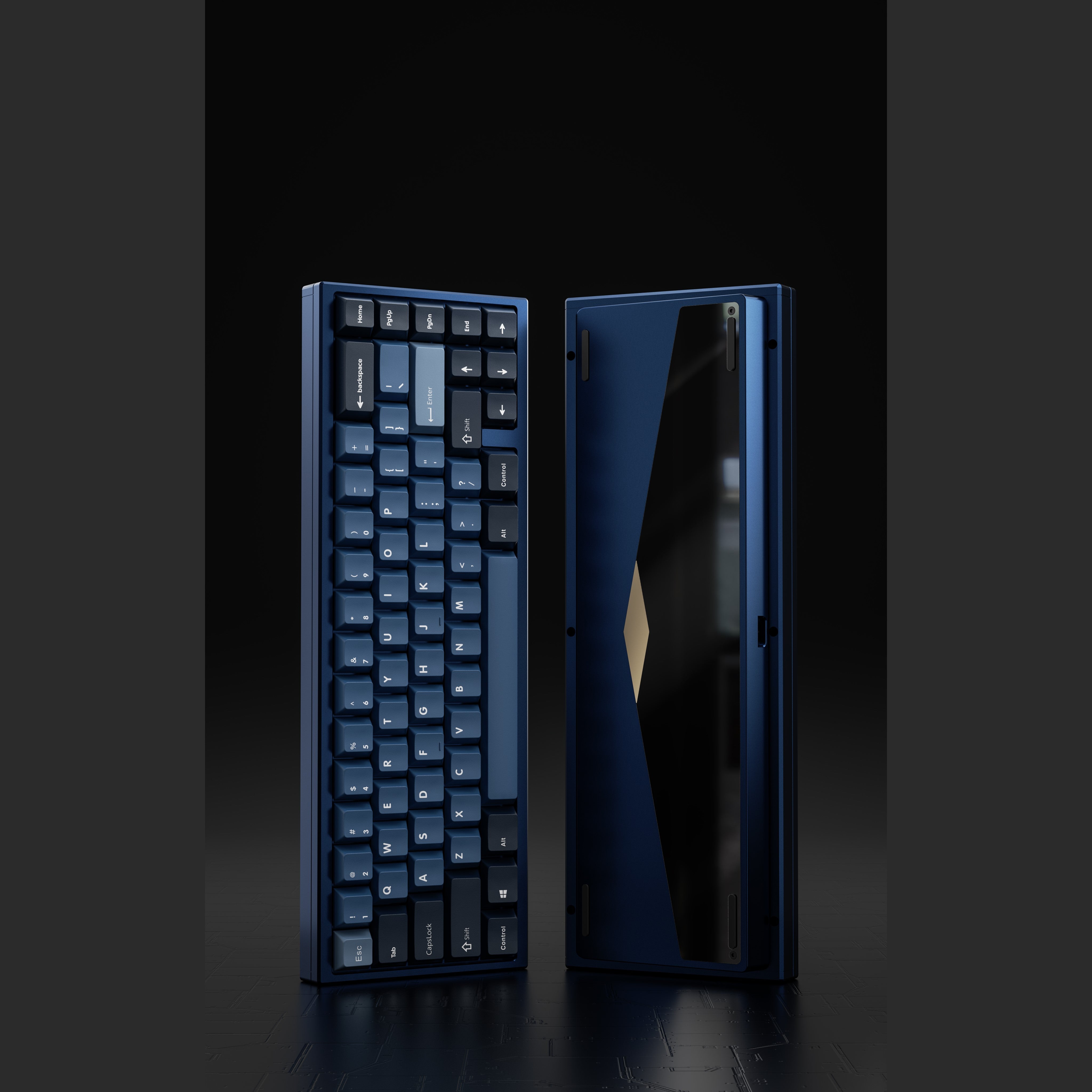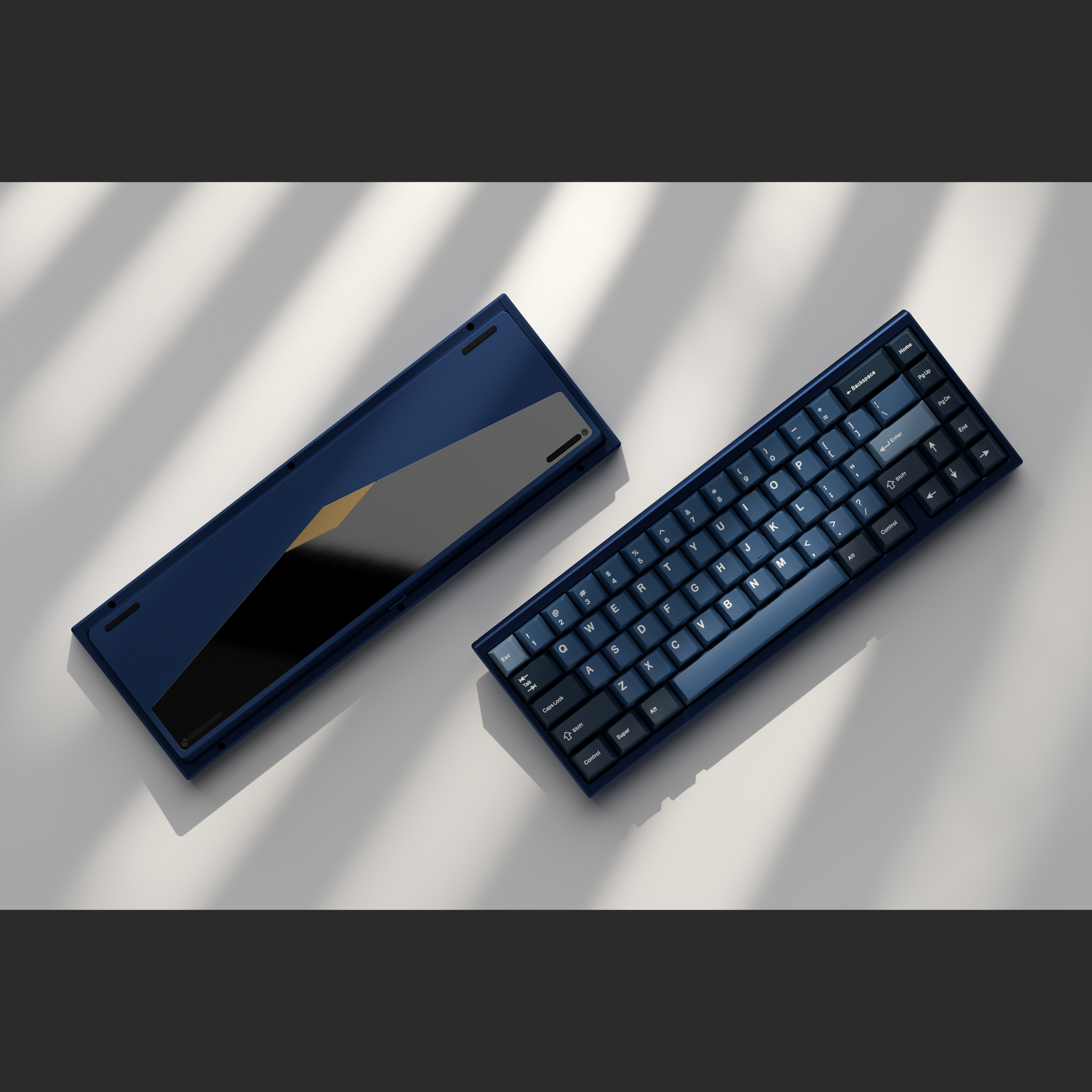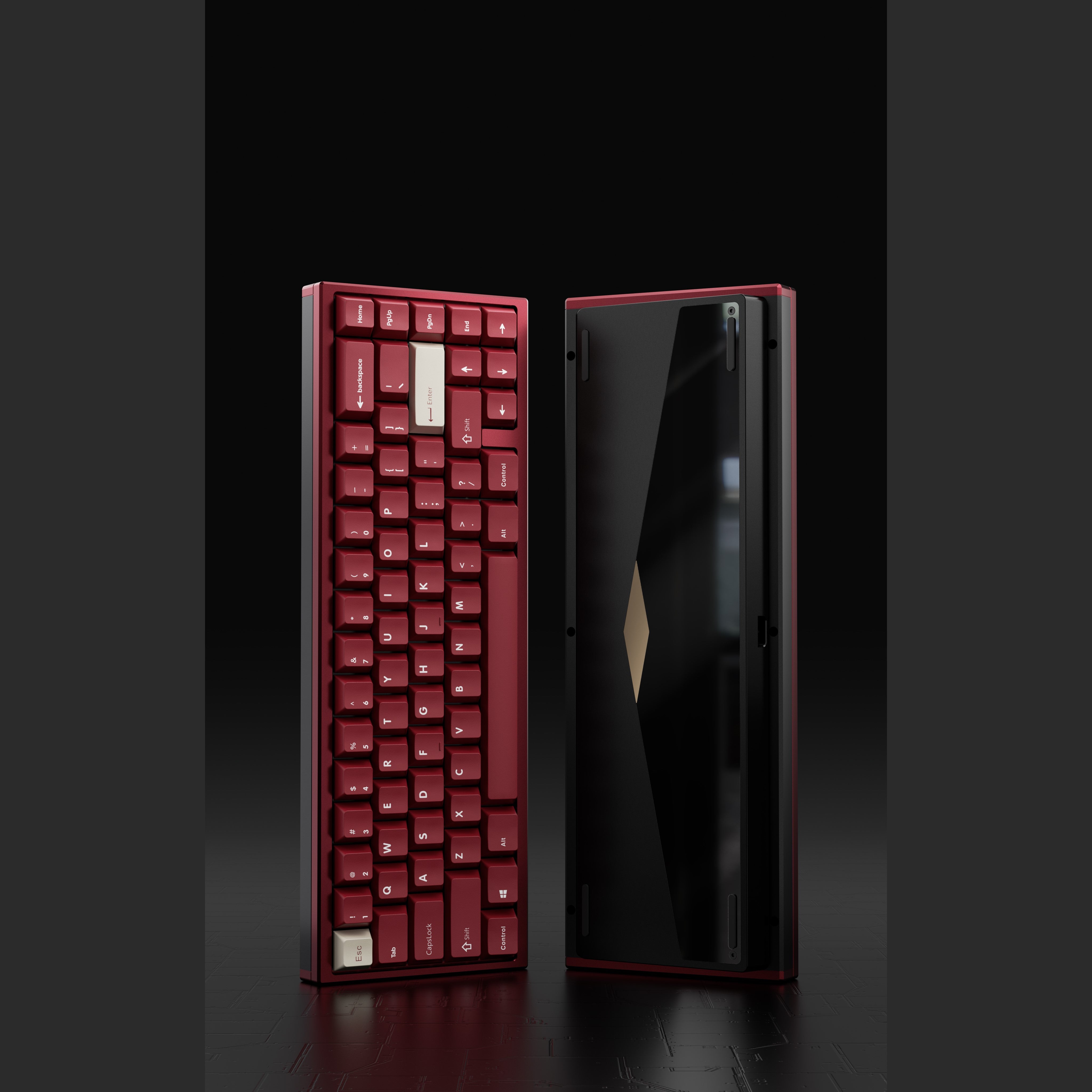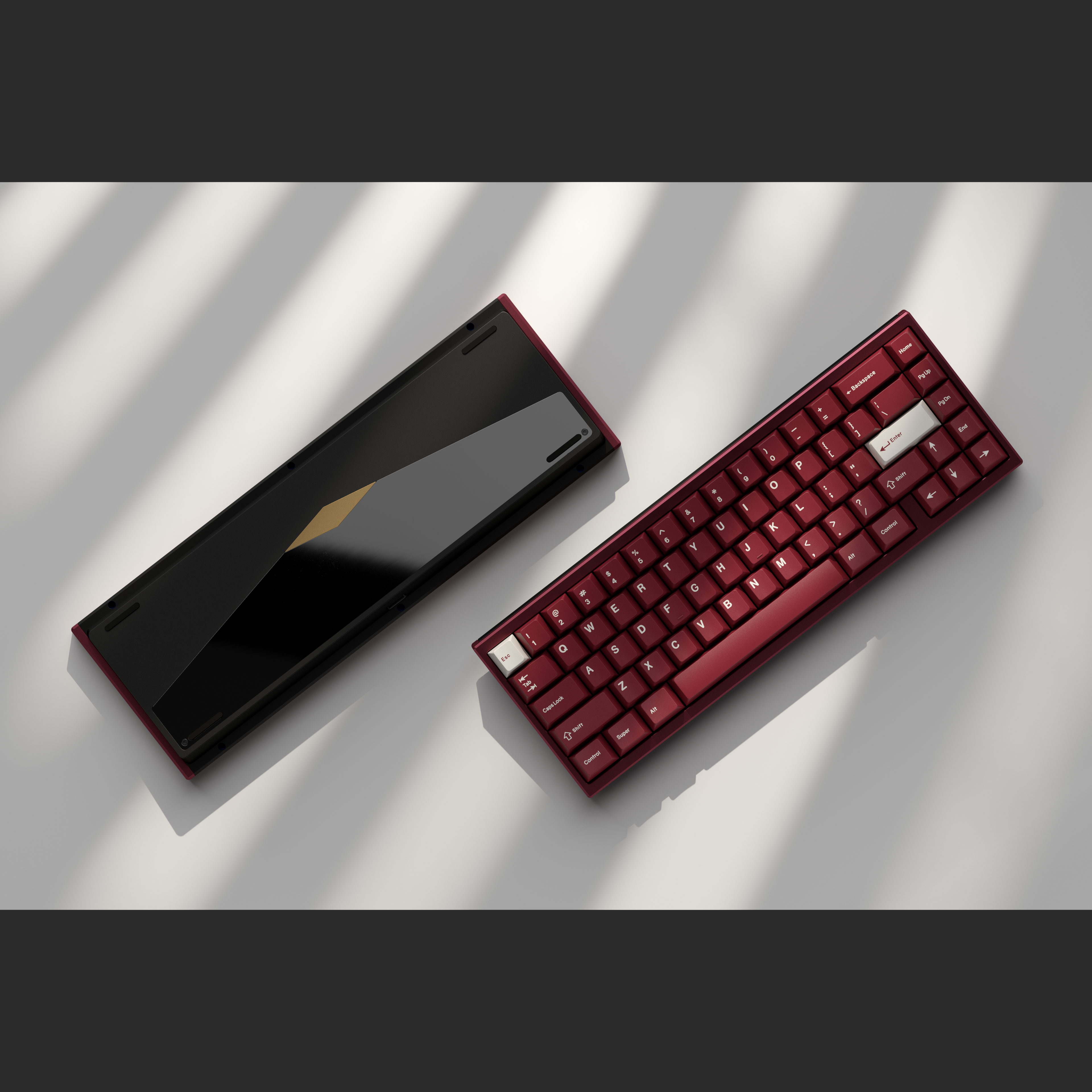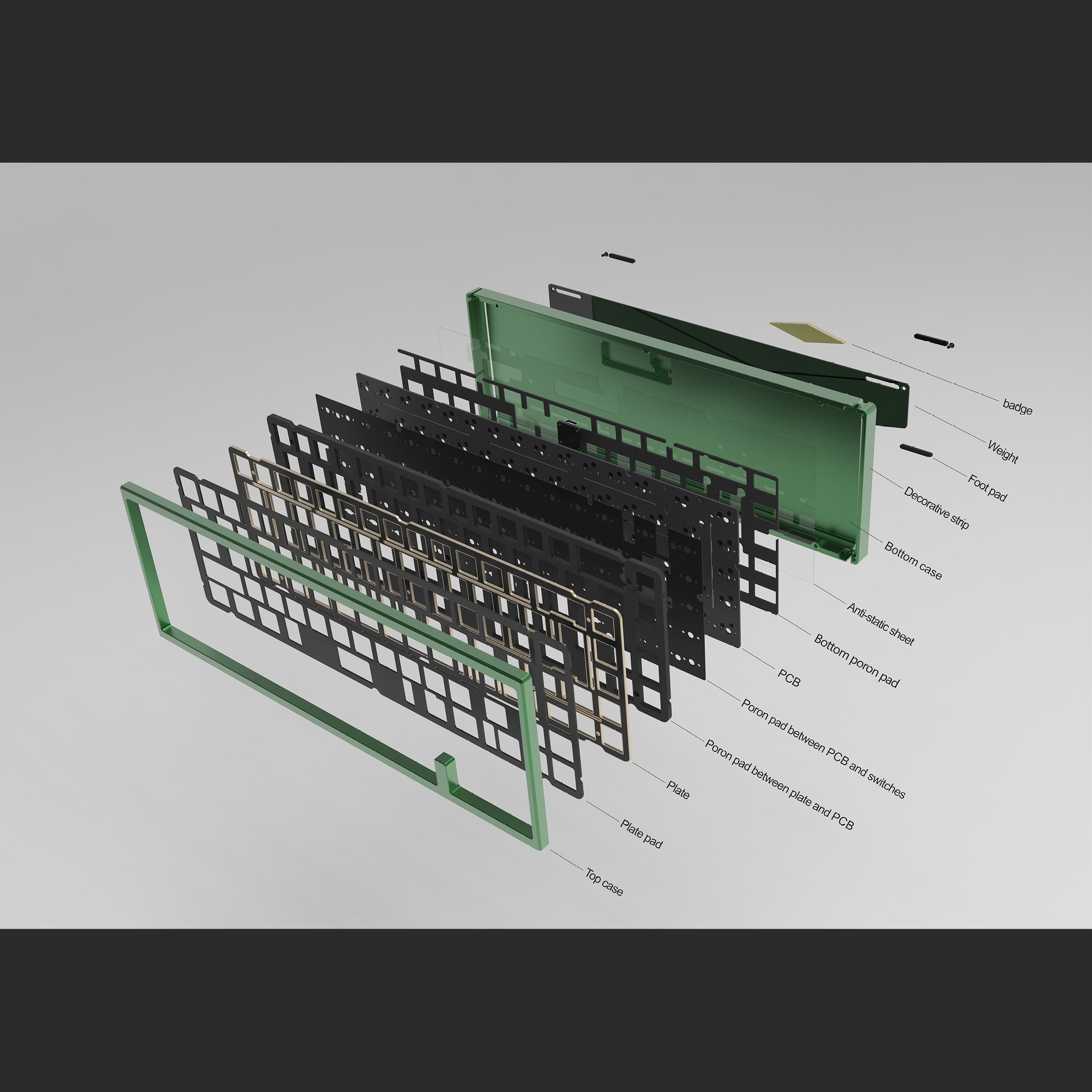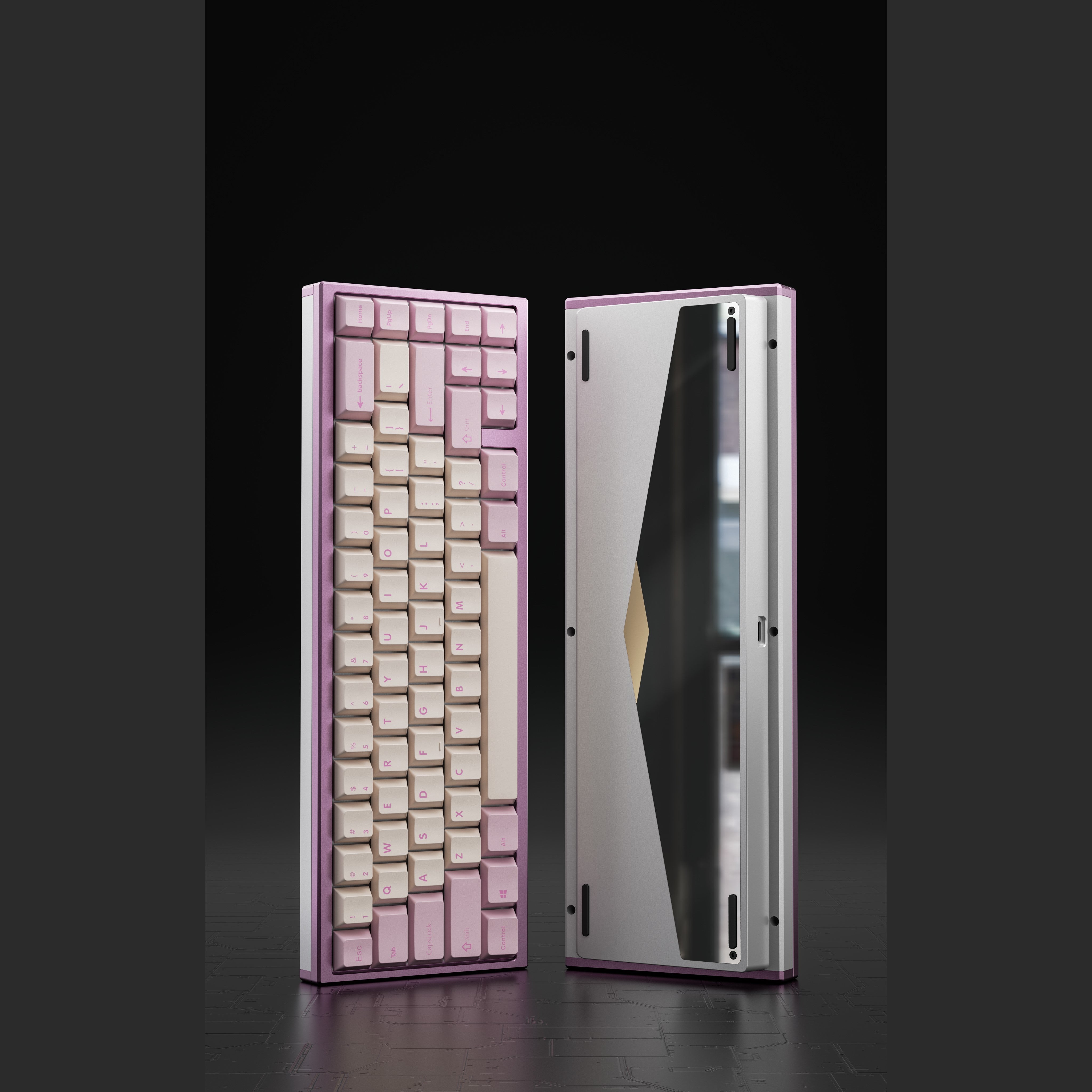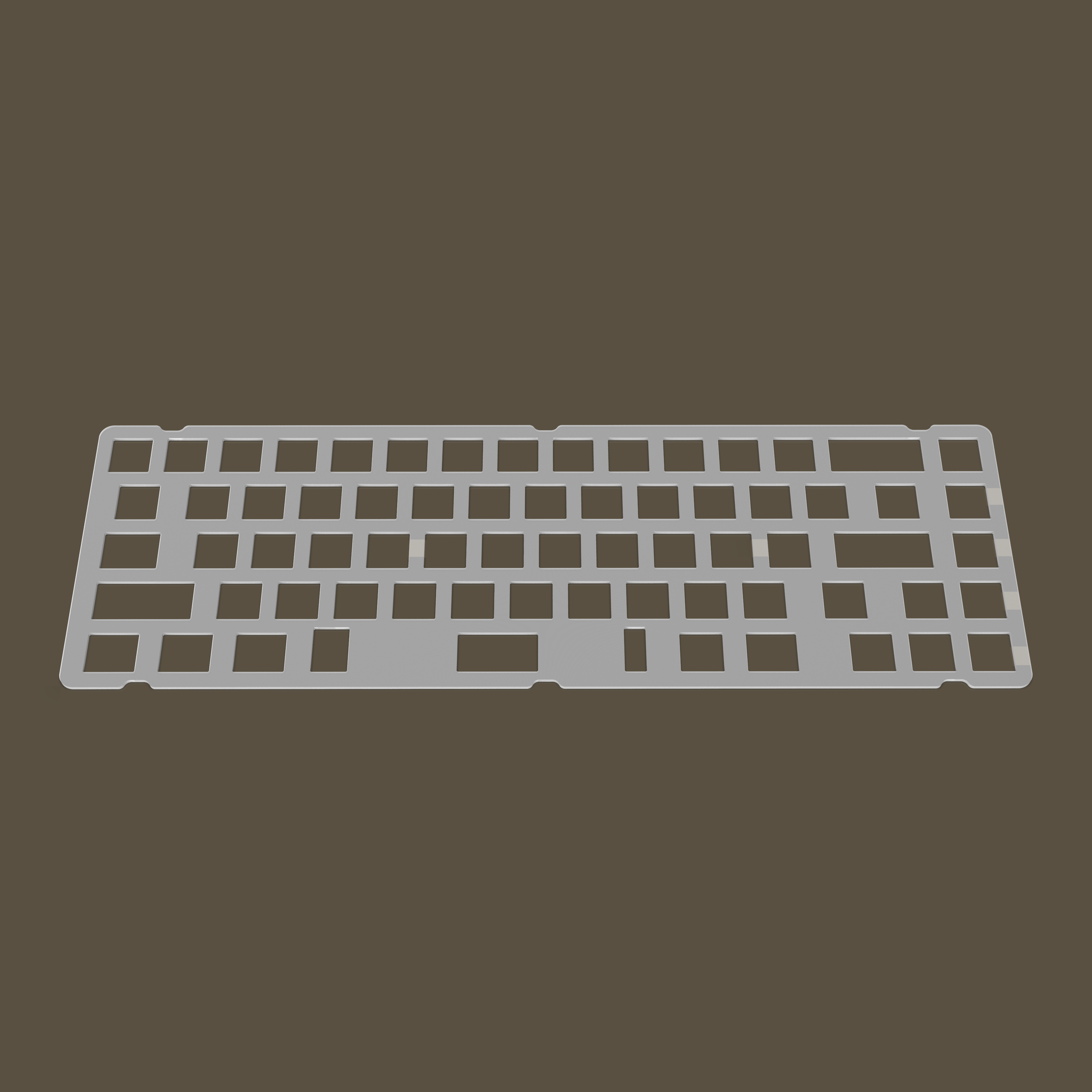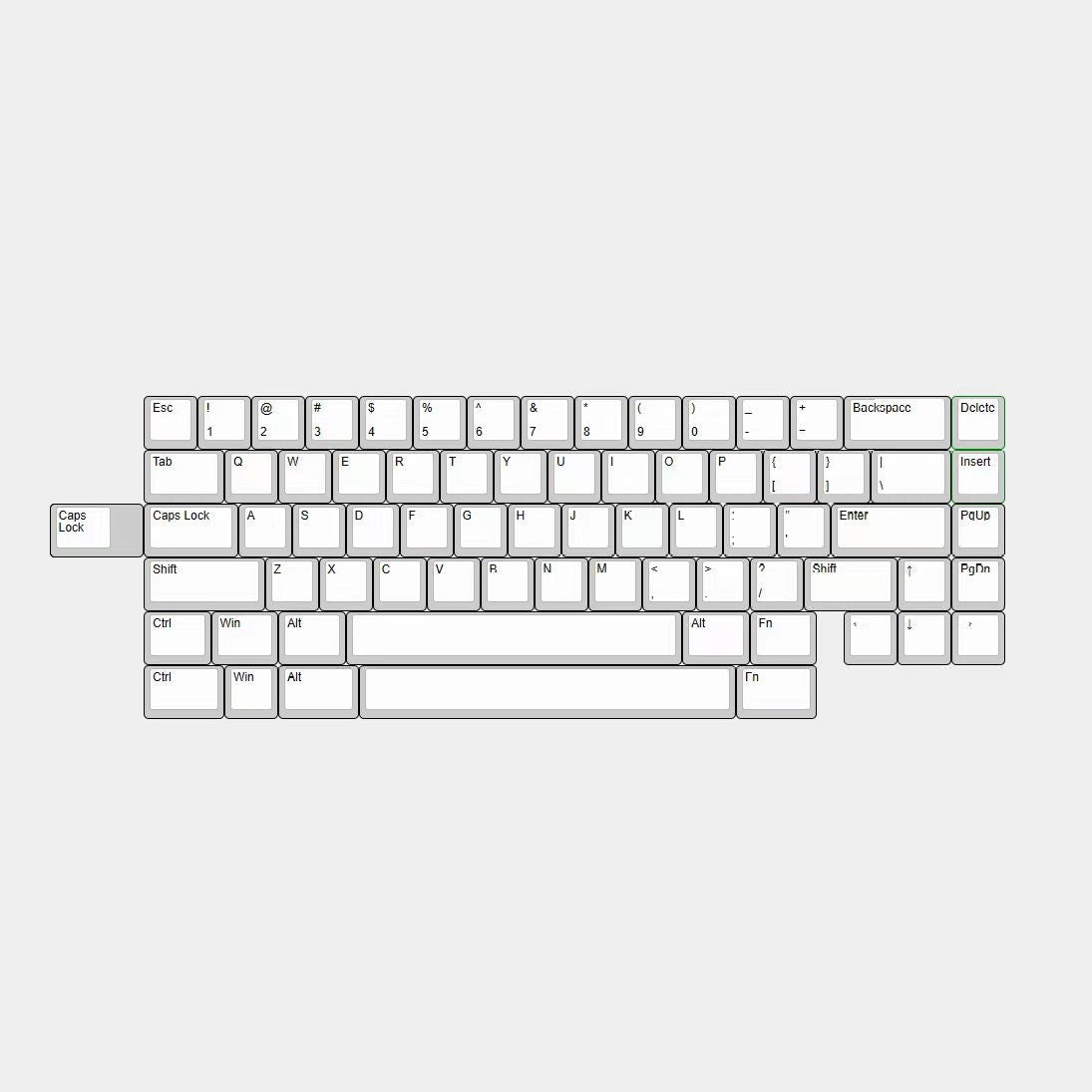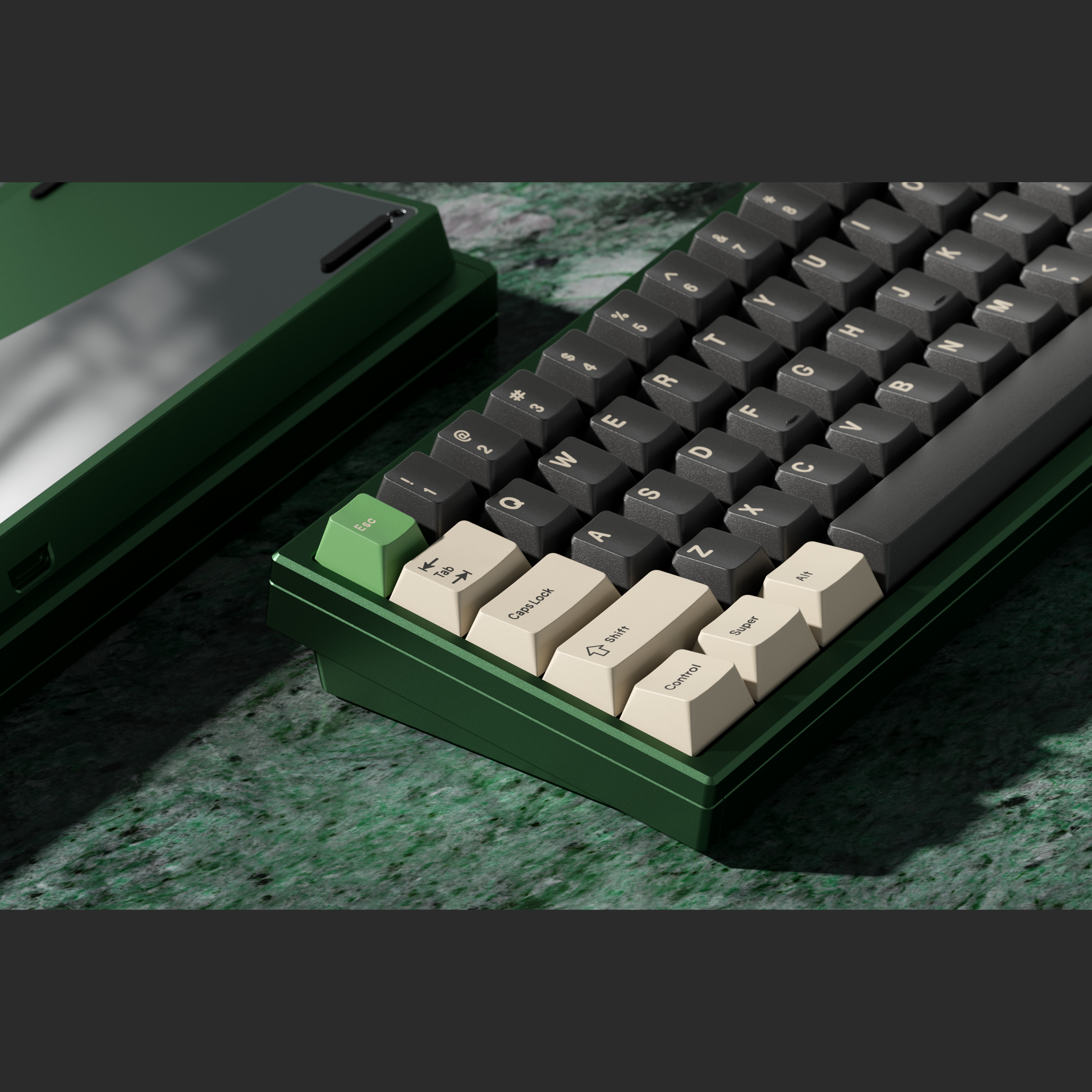 Sale price
€ 144,99
Regular price
€ 0,00
(

€ 0,00

/)
German Sales Tax included. Sales Tax and Shipping will change during Checkout depending on Country.
---
View details