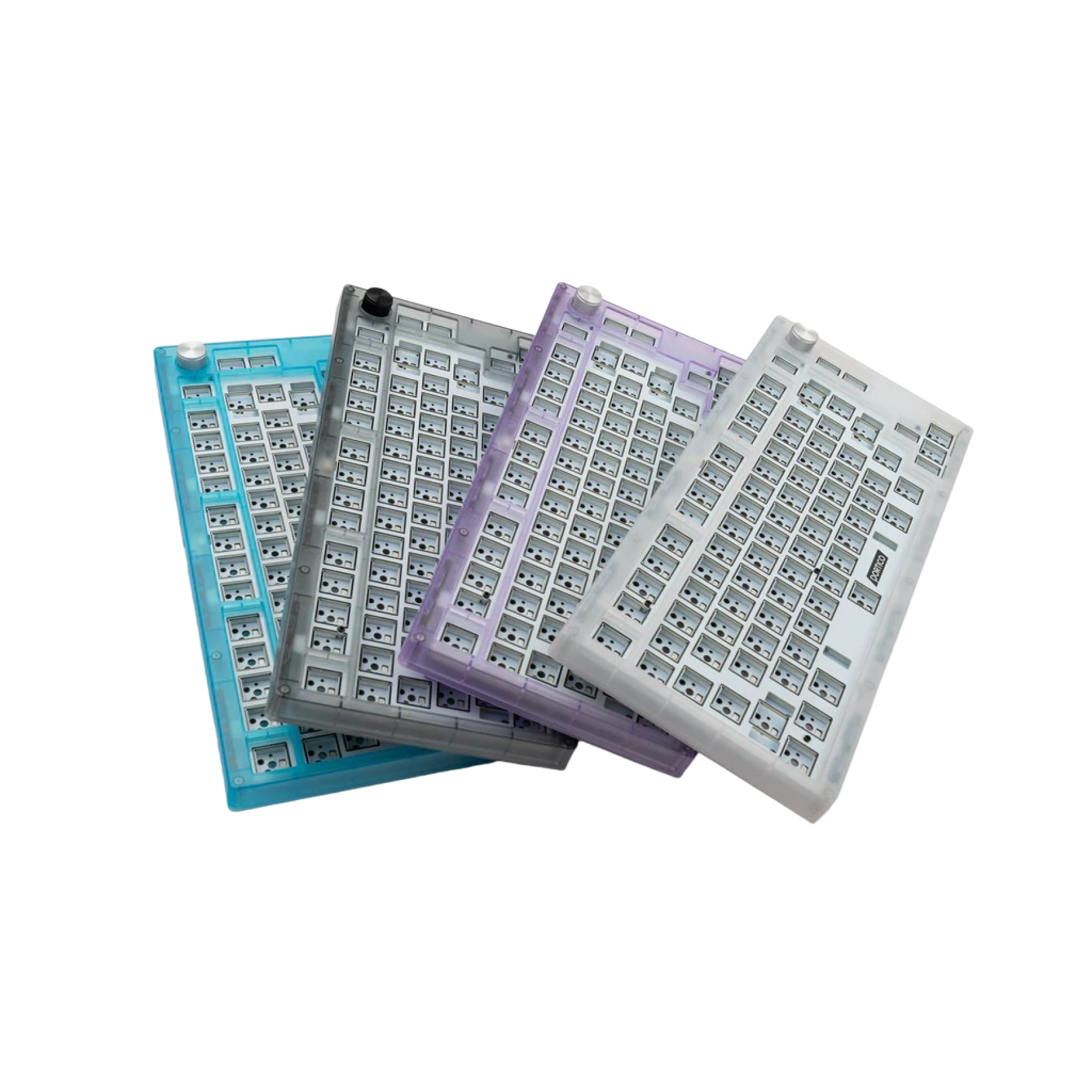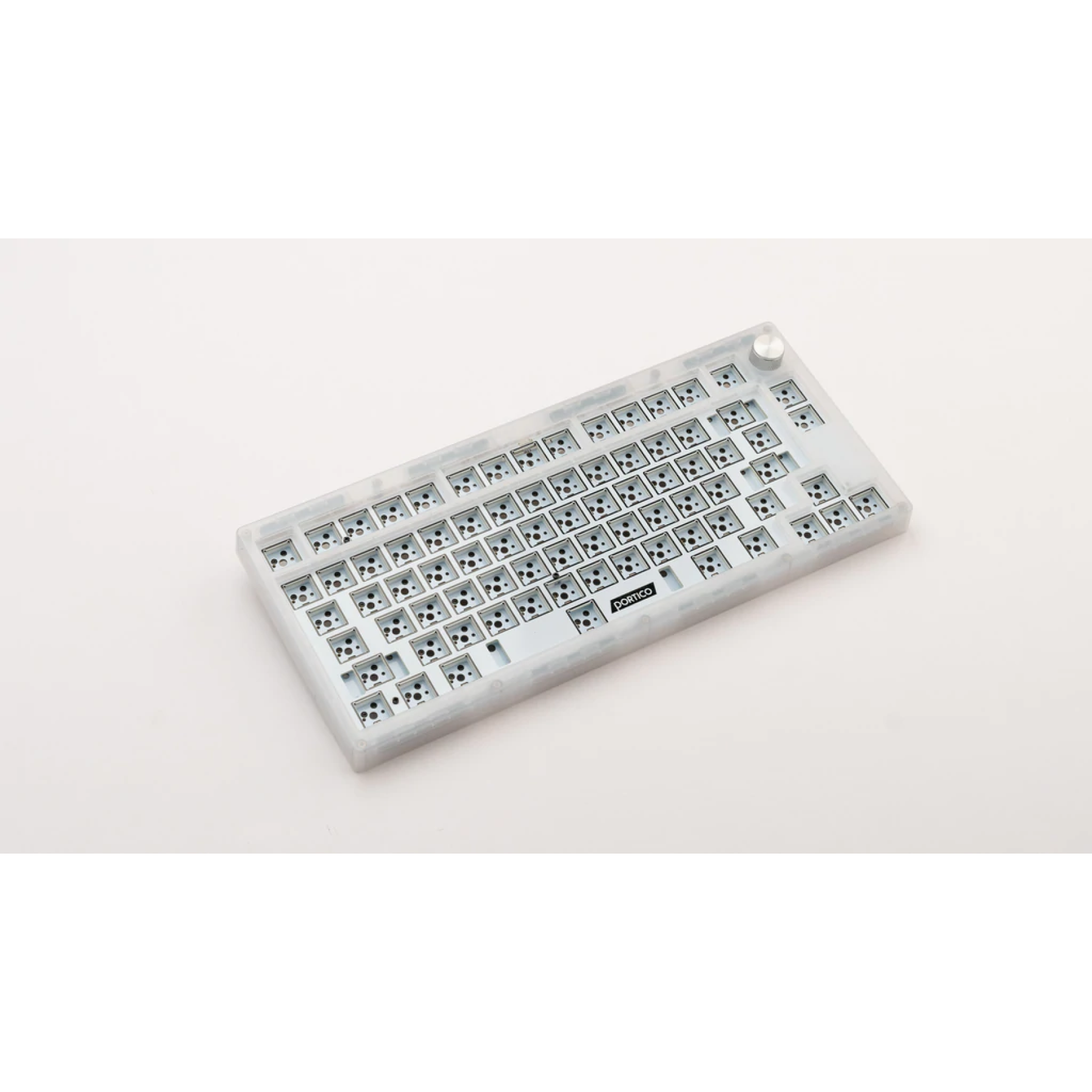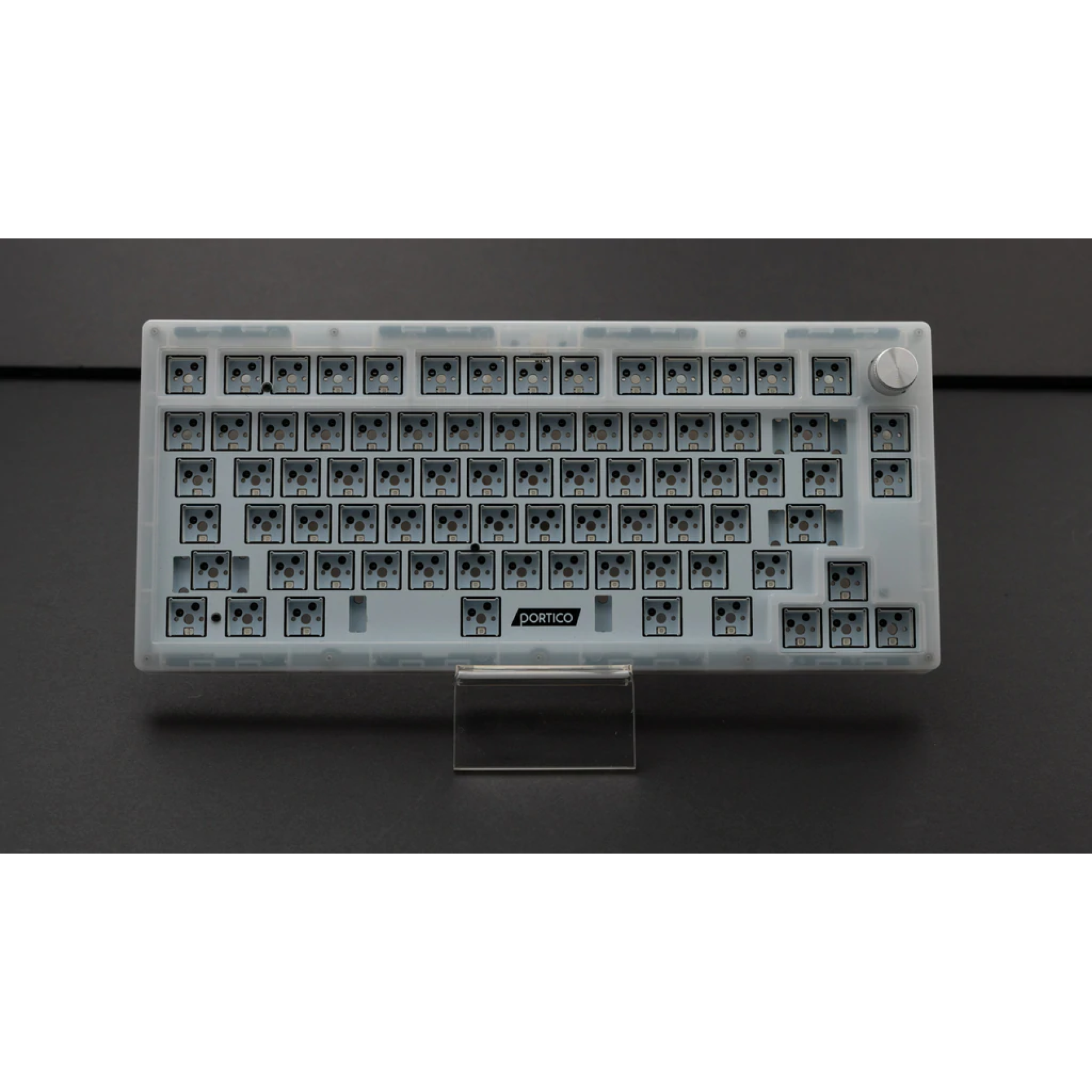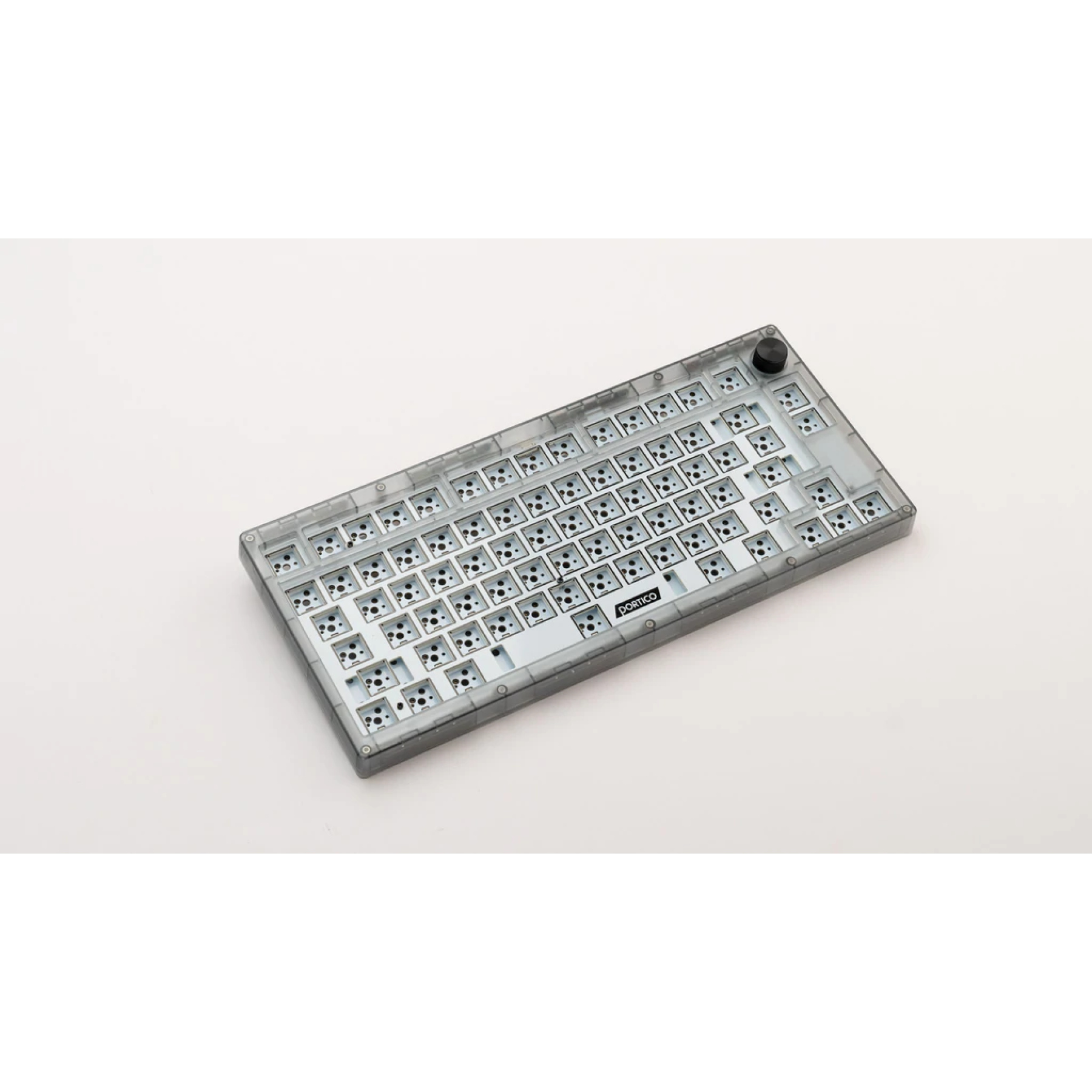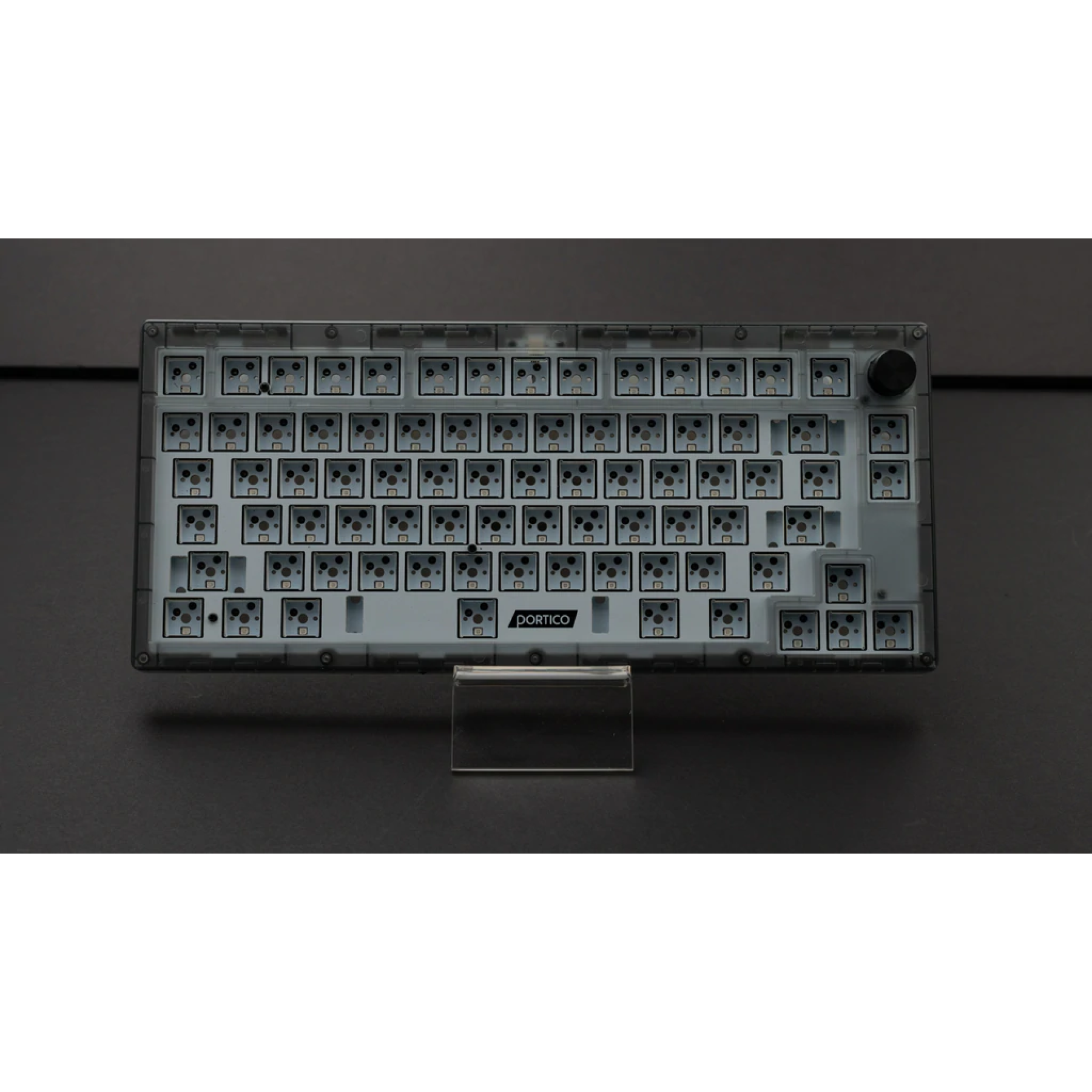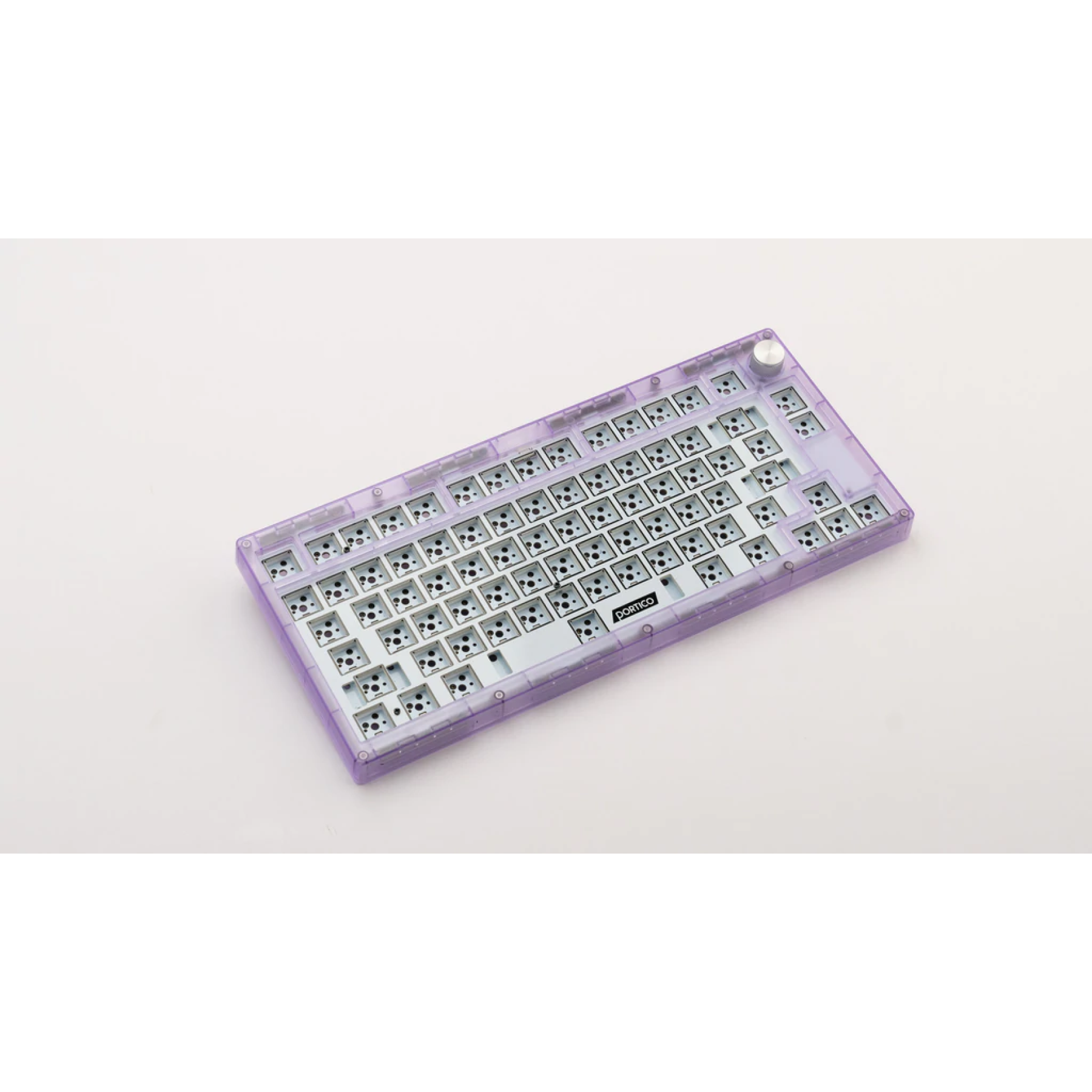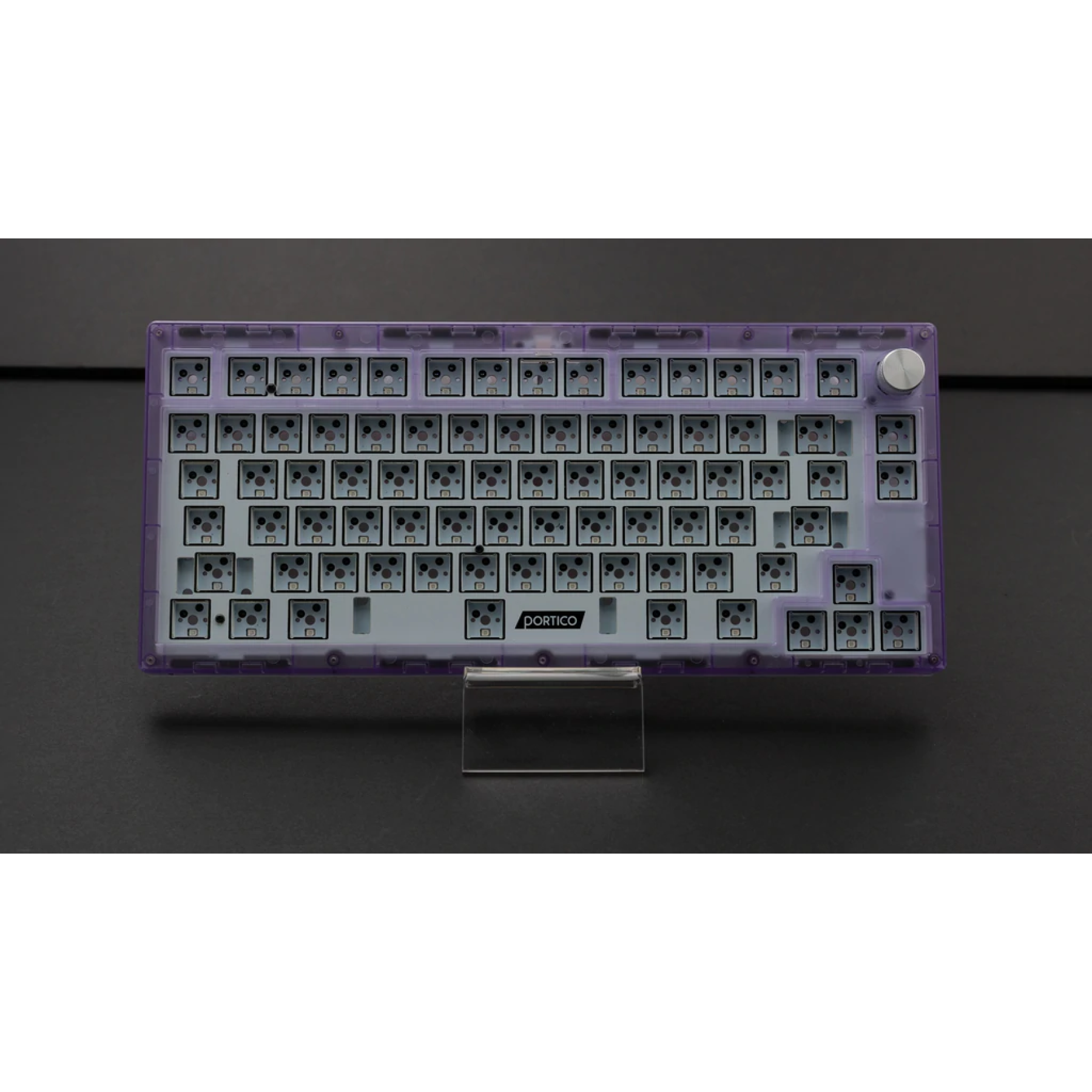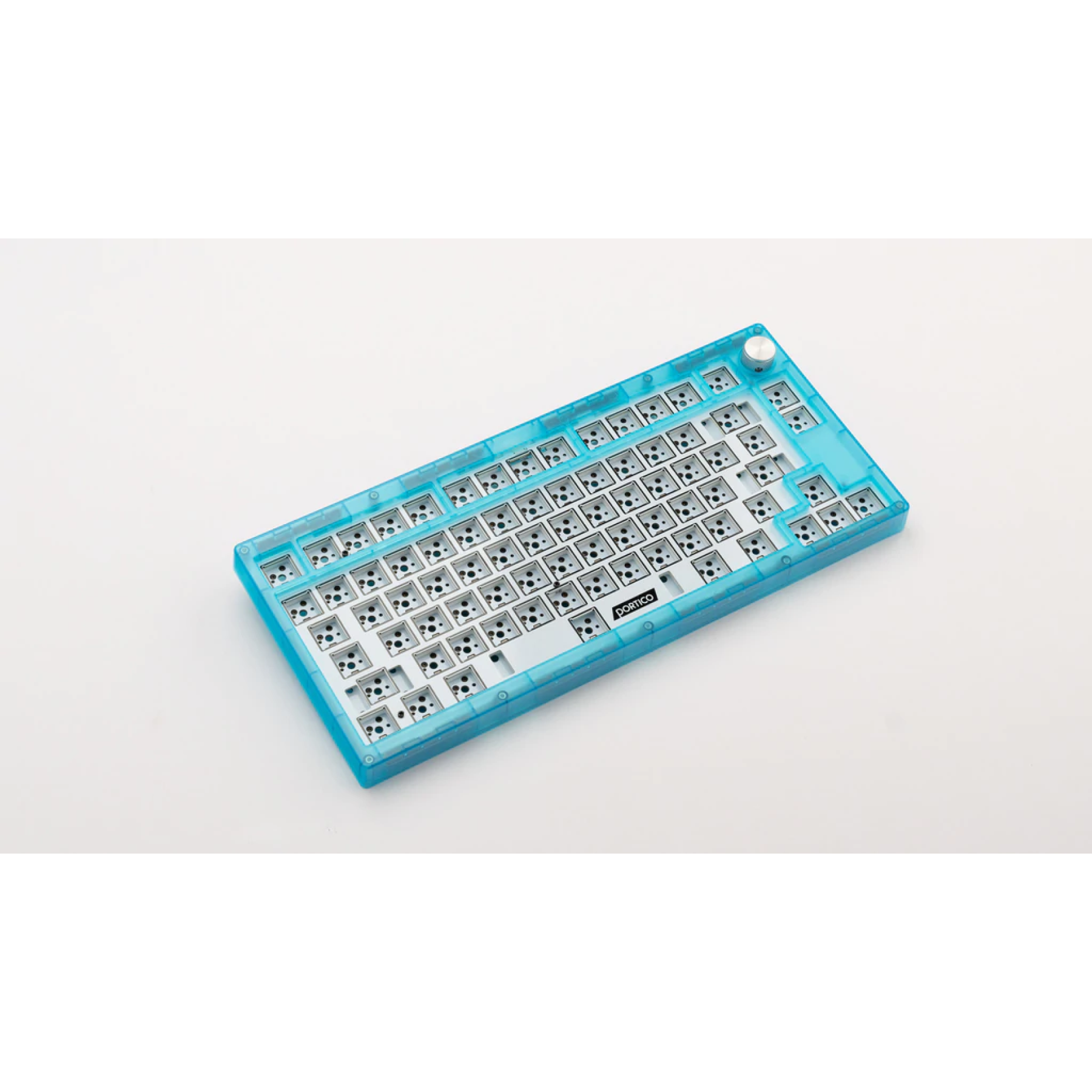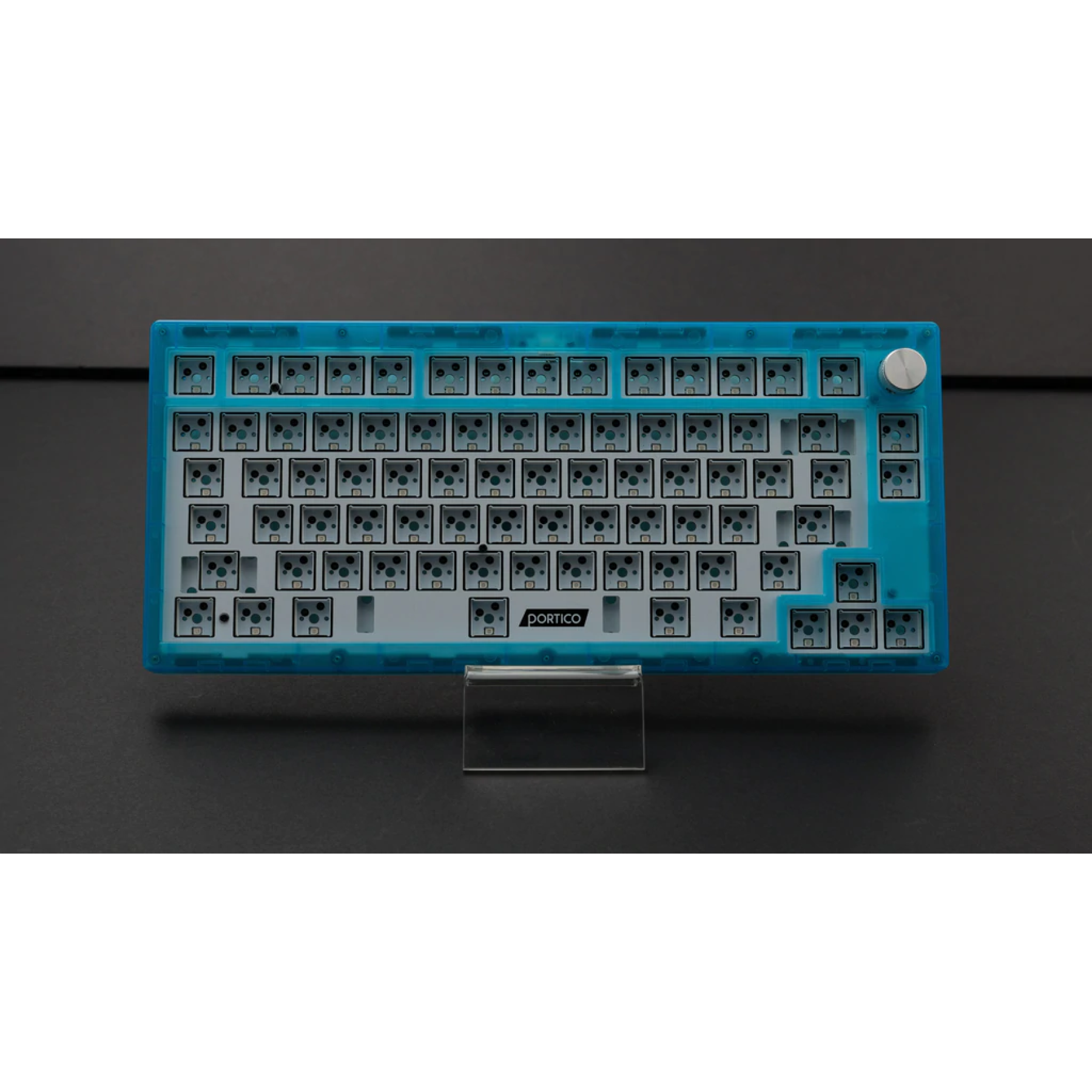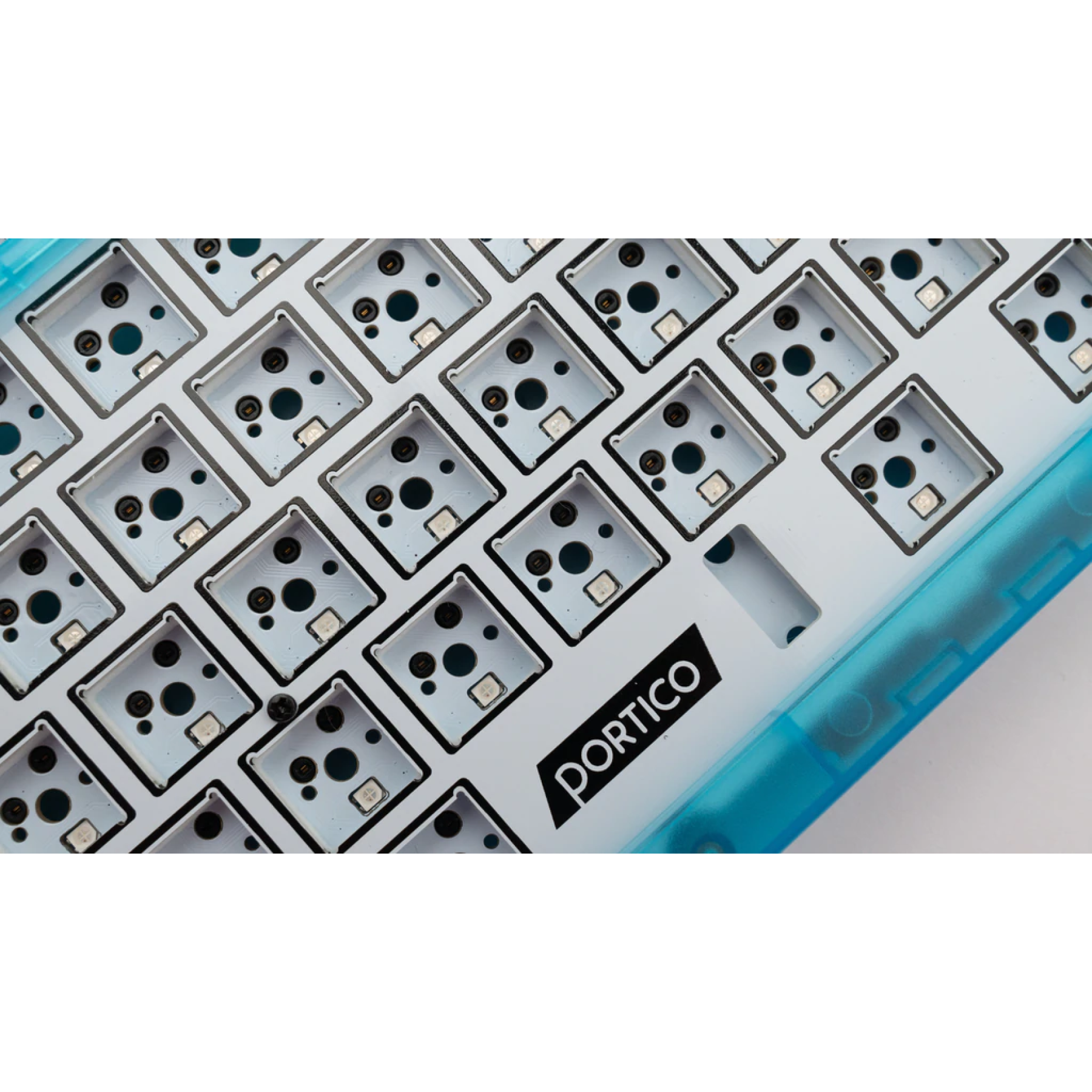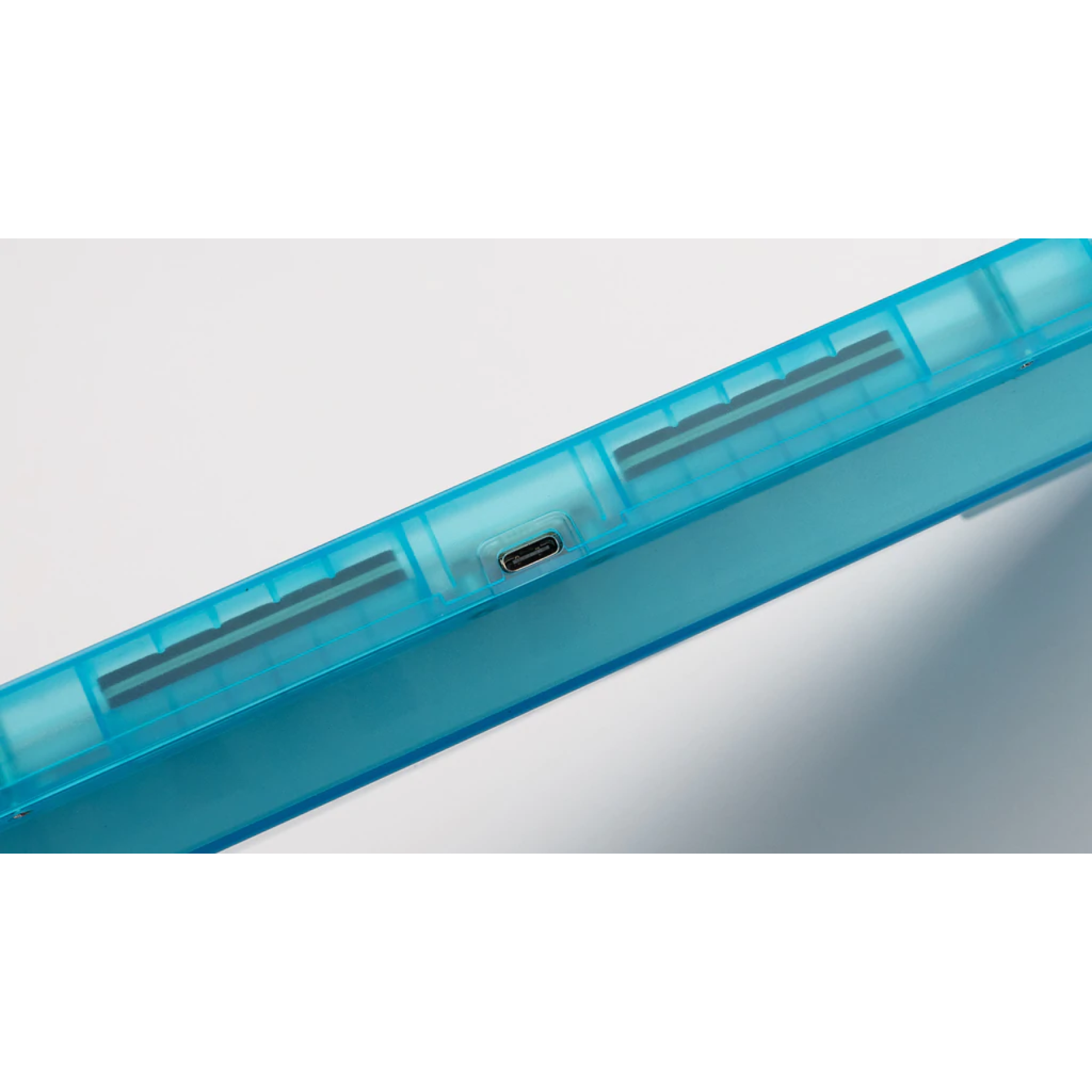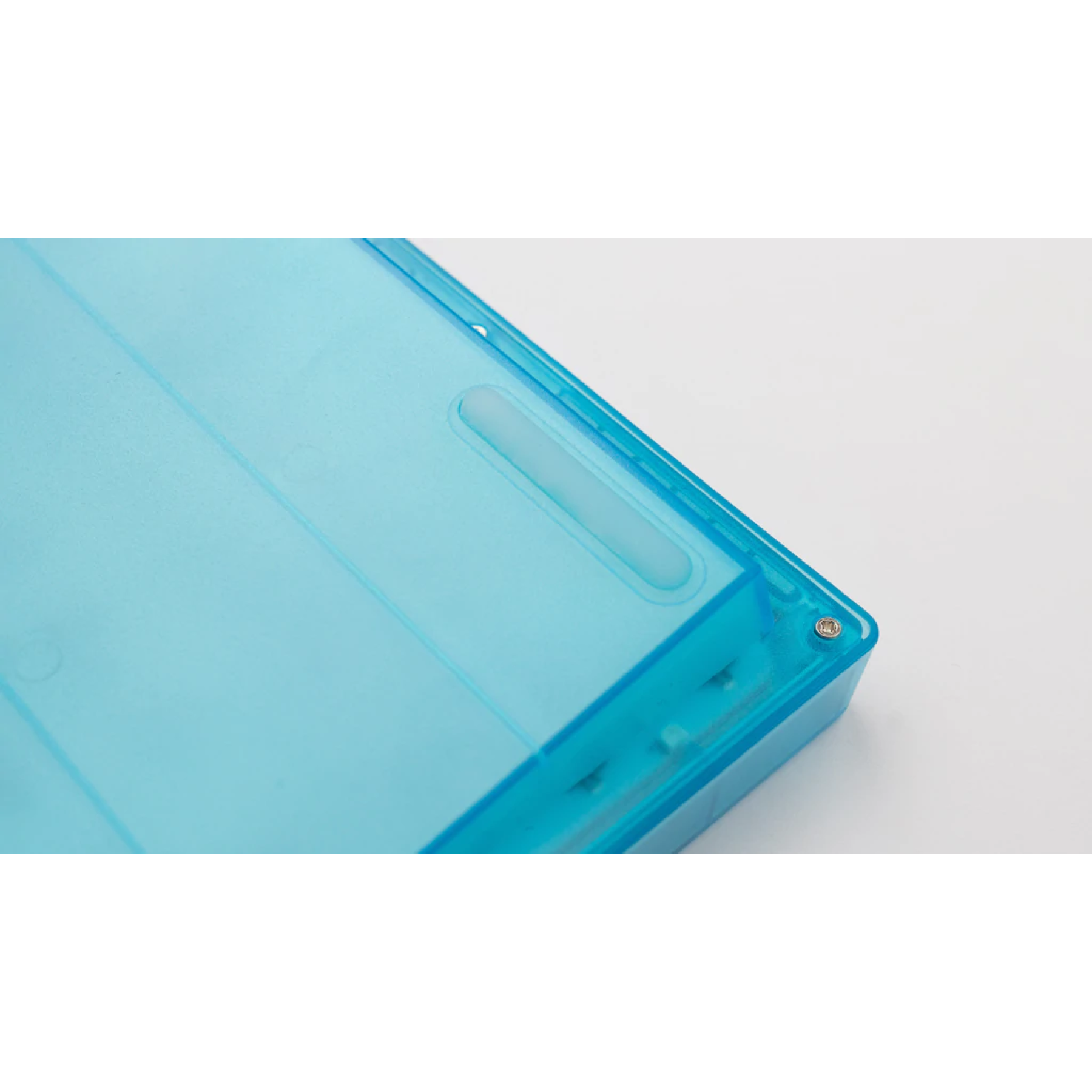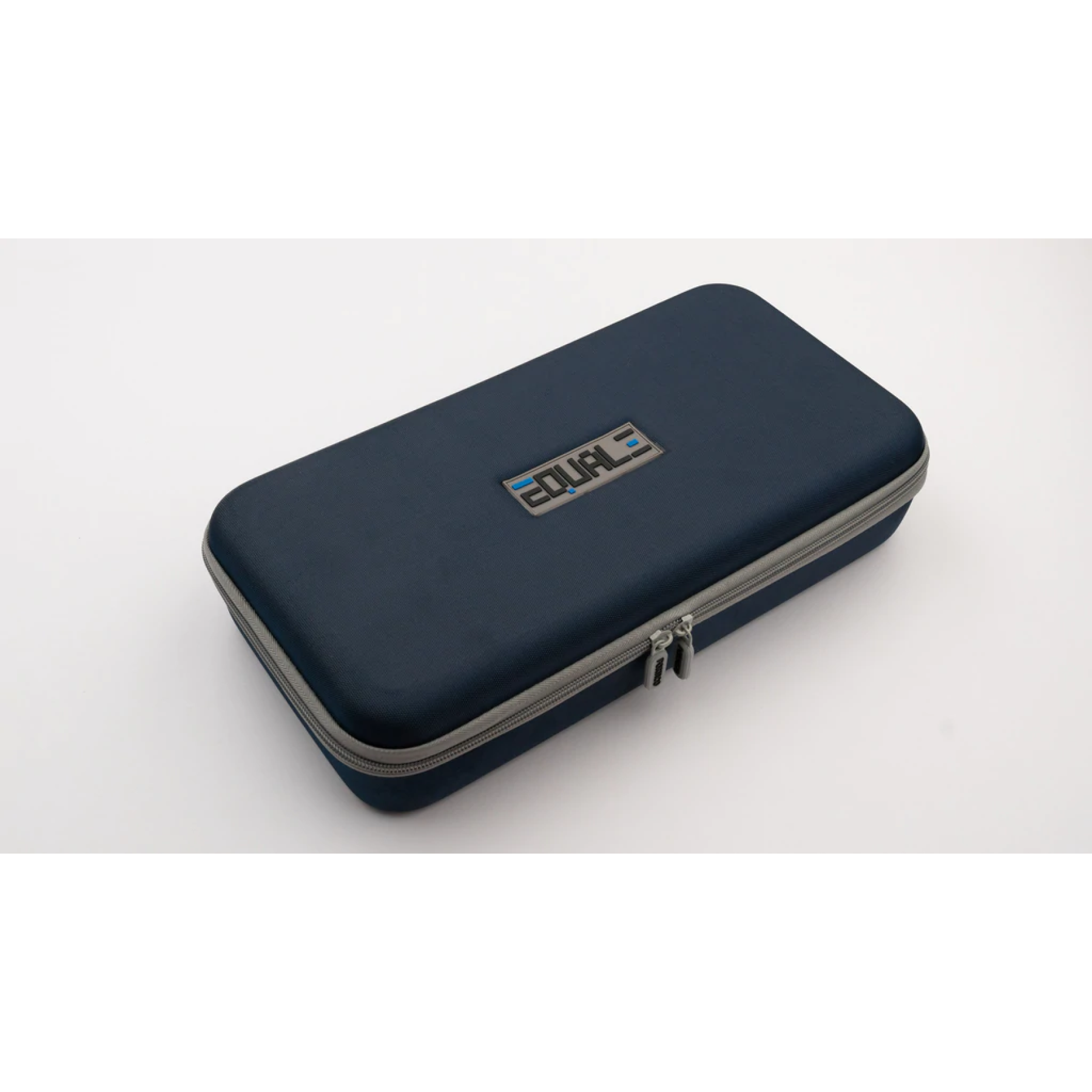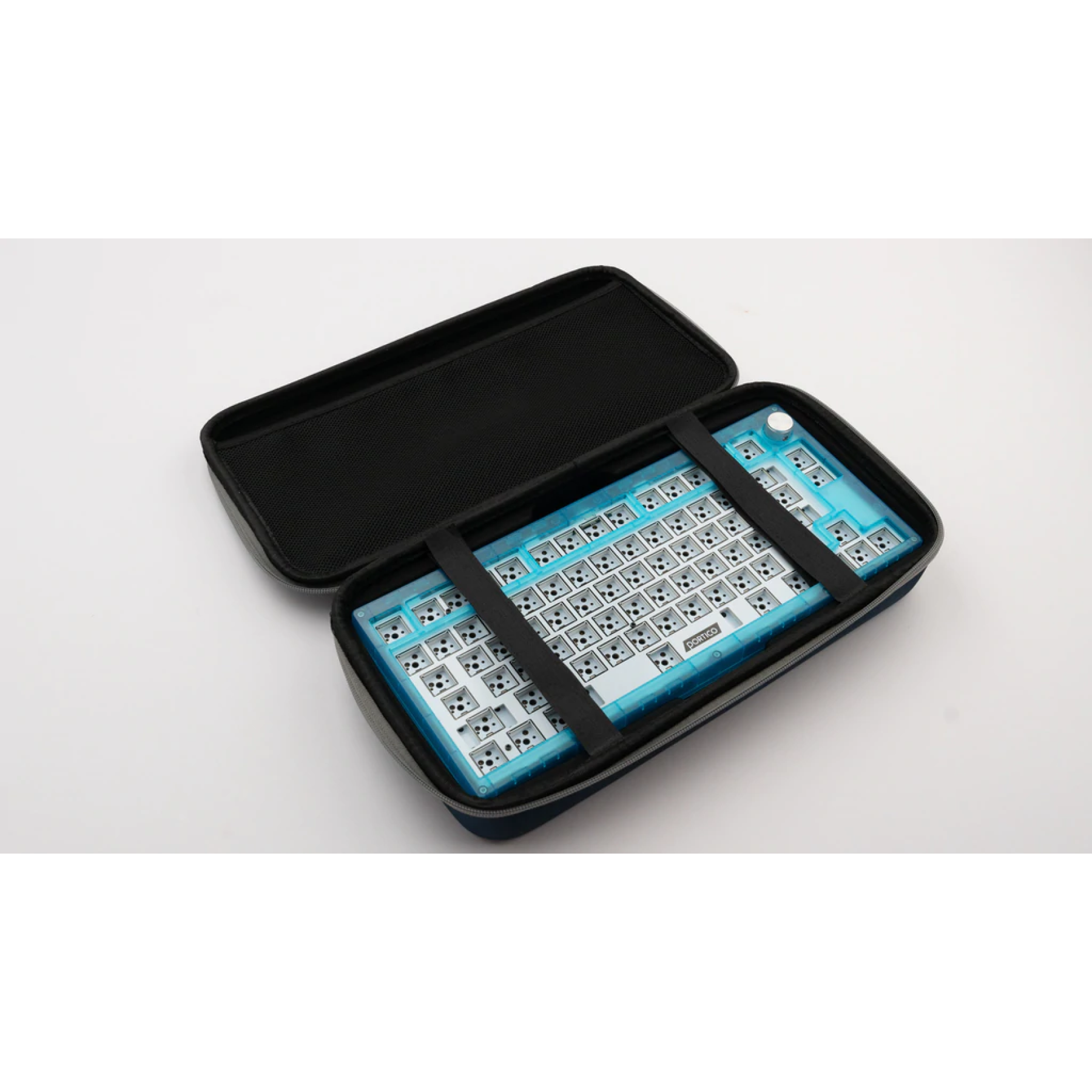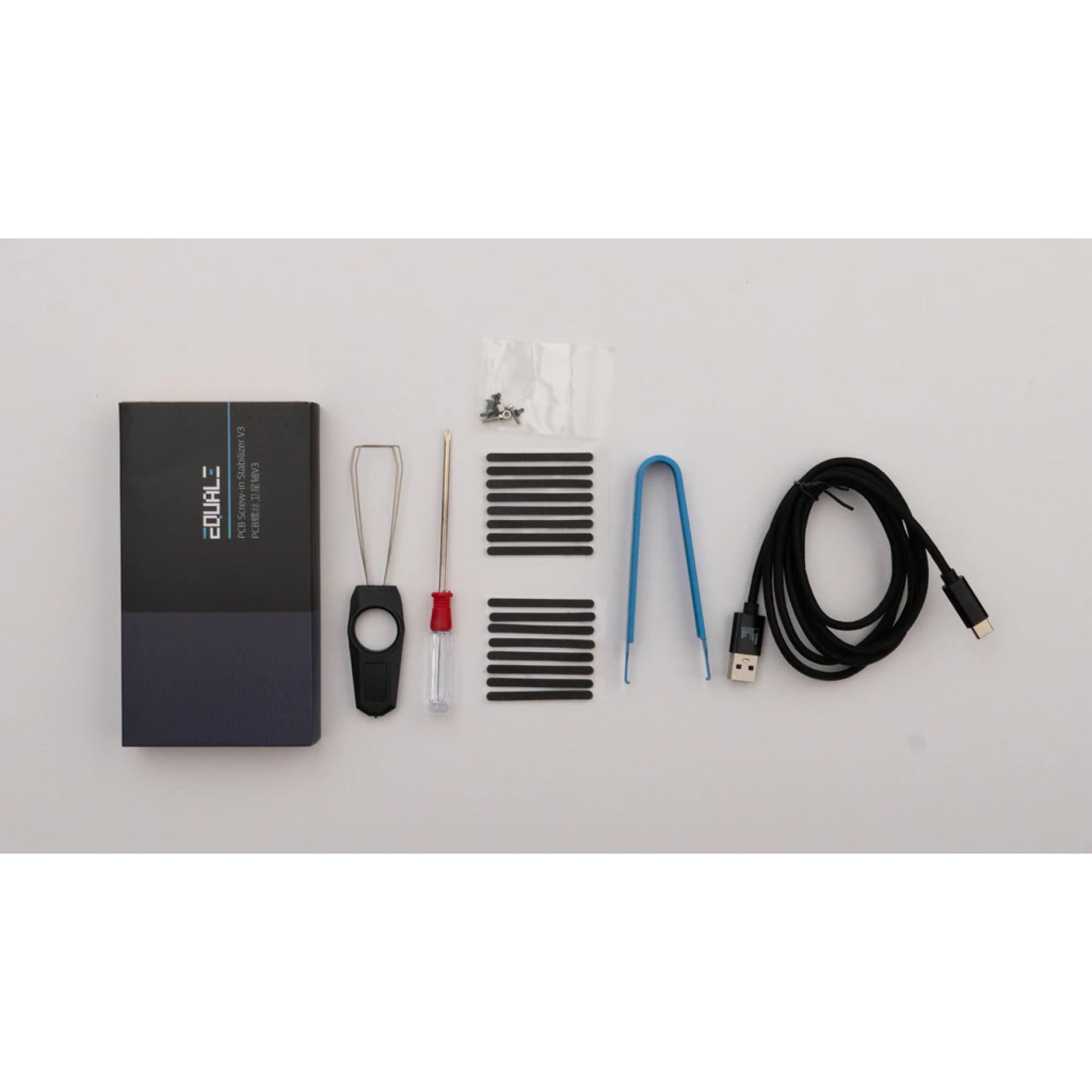 PORTICO75 Keyboard Kit
Sale price
€ 160,00
Regular price
€ 129,00
(

€ 0,00

/)
German Sales Tax included. Sales Tax and Shipping will change during Checkout depending on Country.
---
---
PORTICO75 Keyboard Kit


"Welcome to your gateway into mechanical keyboards. Portico75 is our entry-level keyboard designed from the ground up to offer the sound and feel of keyboards that cost much more. It is a compact 75% layout with a rotary encoder knob housed in a polycarbonate case." ~TKC

Watch a quick showcase of the Portico75 here.   

 

Specifications: 

Polycarbonate case colors

Clear

Smoke

Lavender

Blue 

Typing Angle: 8 degrees

Plate

Mounting style: Gasket-mounted, for a luxurious and cushioned typing feel
Plate material: FR4
Plate thickness: 1.5mm

PCB

Hot swap – no soldering required. It's easy to insert and change switches.
In-switch RGB and underglow.

 

Note: these are not individually addressable.

Encoder knob Note: this is mappable in VIA, the keys are in the top right.

Compatible with

 

VIA
USB-C connection via daughterboard. This allows for a lower connection on the case, better aesthetic, and even cable angle. 

Stabilizers

Equals V3 Stabilizers
Screw-in, PCB-mounted stabilizers
Housings: includes 5 sets
Wires: includes four 2u wires, one 6.25u wire, and one 7u wire
SoulMate Kit




Includes:

When you buy Portico, you'll get:

Portico case (top and bottom pieces)

PCB

Plate

Silicon dampening mat

Felt dampening mat

Standoffs (extra included)

Screws

 

 (extra included)

V3 Stabilizers

USB-C cable

Protective carrying case 

All required tools for assembly: Screwdriver, TKC Switch Puller, Keycap Puller

 


Build Guide:

Portico75 is a keyboard kit. You will have to assemble it yourself. You'll also need to buy separately:

Switches (79 required for build)
Keycaps


Assembling a complete Portico75 keyboard will take around 60–90 minutes. See our written build guide, complete with photos, for a walkthrough of every step. 


For a video guide from Dutchmasters click here.

The default Portico75 layout can be adjusted in VIA Configurator.

  

Be careful when assembling the board. Do not overtighten the screws since this can lead to tension around the screws and cracks in the case.

Switches and keycaps are not included. You'll need to buy these separately.
If you have questions regarding this product or need any other assistance please contact us via our contact form or write us an E-Mail to: support@keygem.com

You can also join our Discord Community to get the latest news and support here: KEYGEM Discord

Frequently asked questions will be added to our FAQ.
Choose options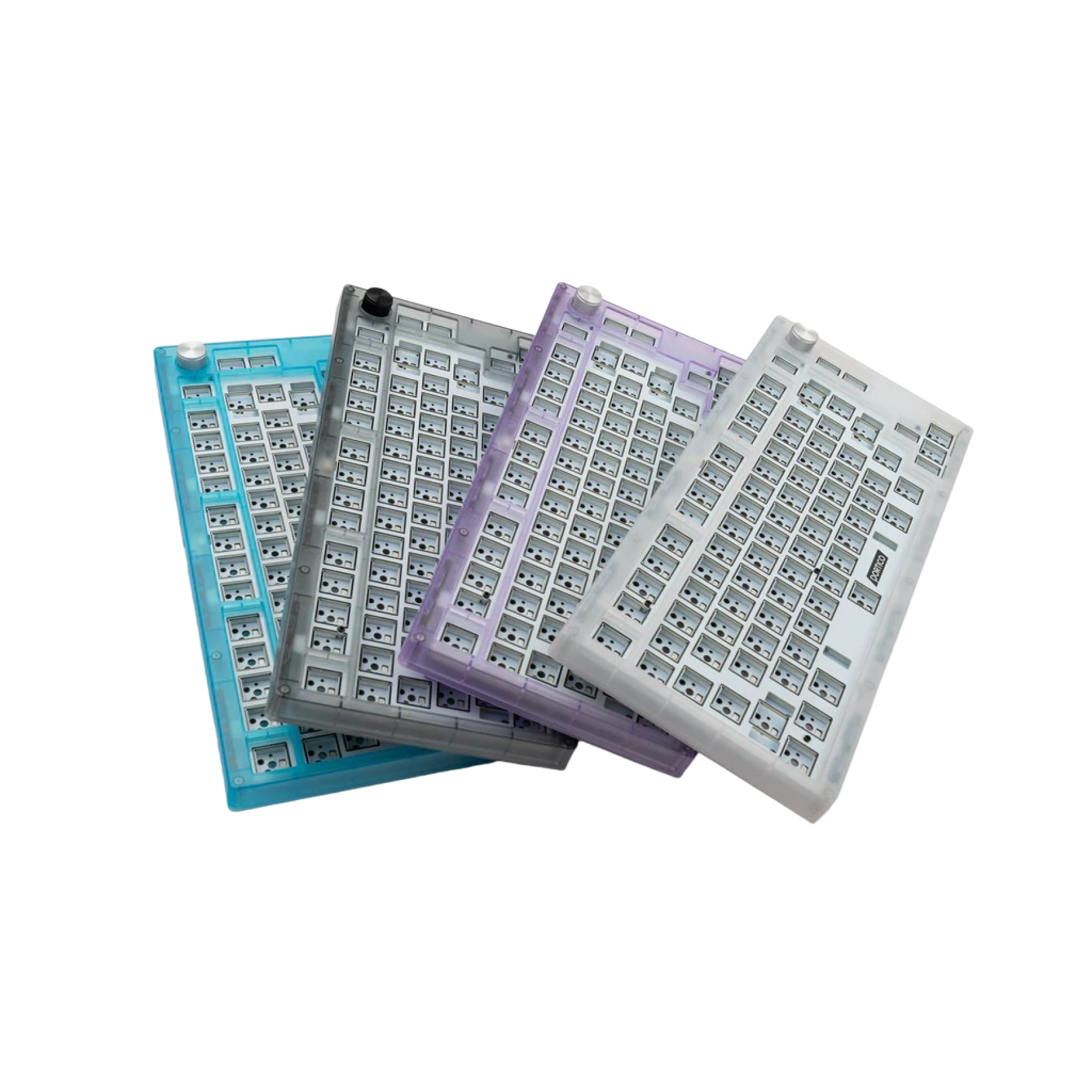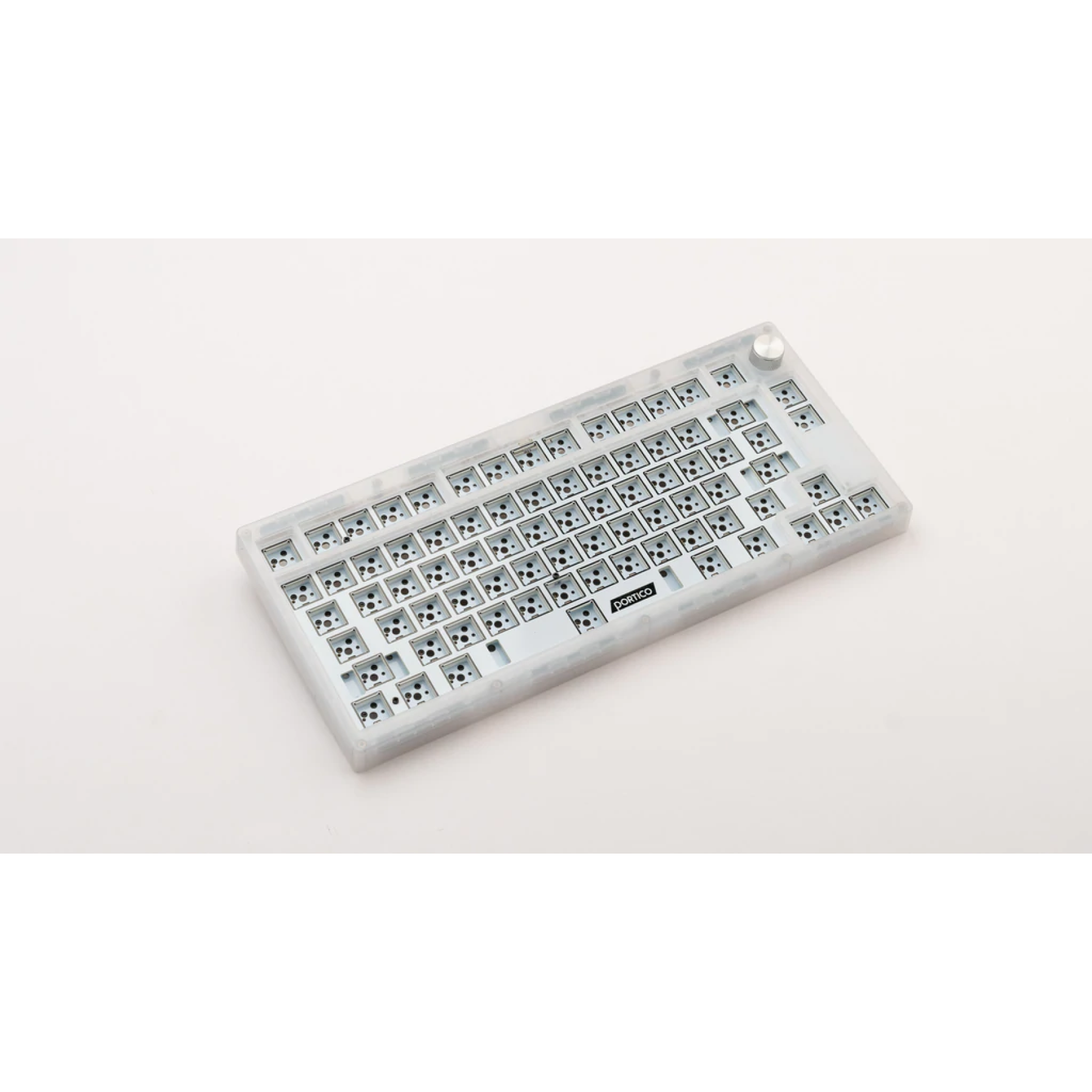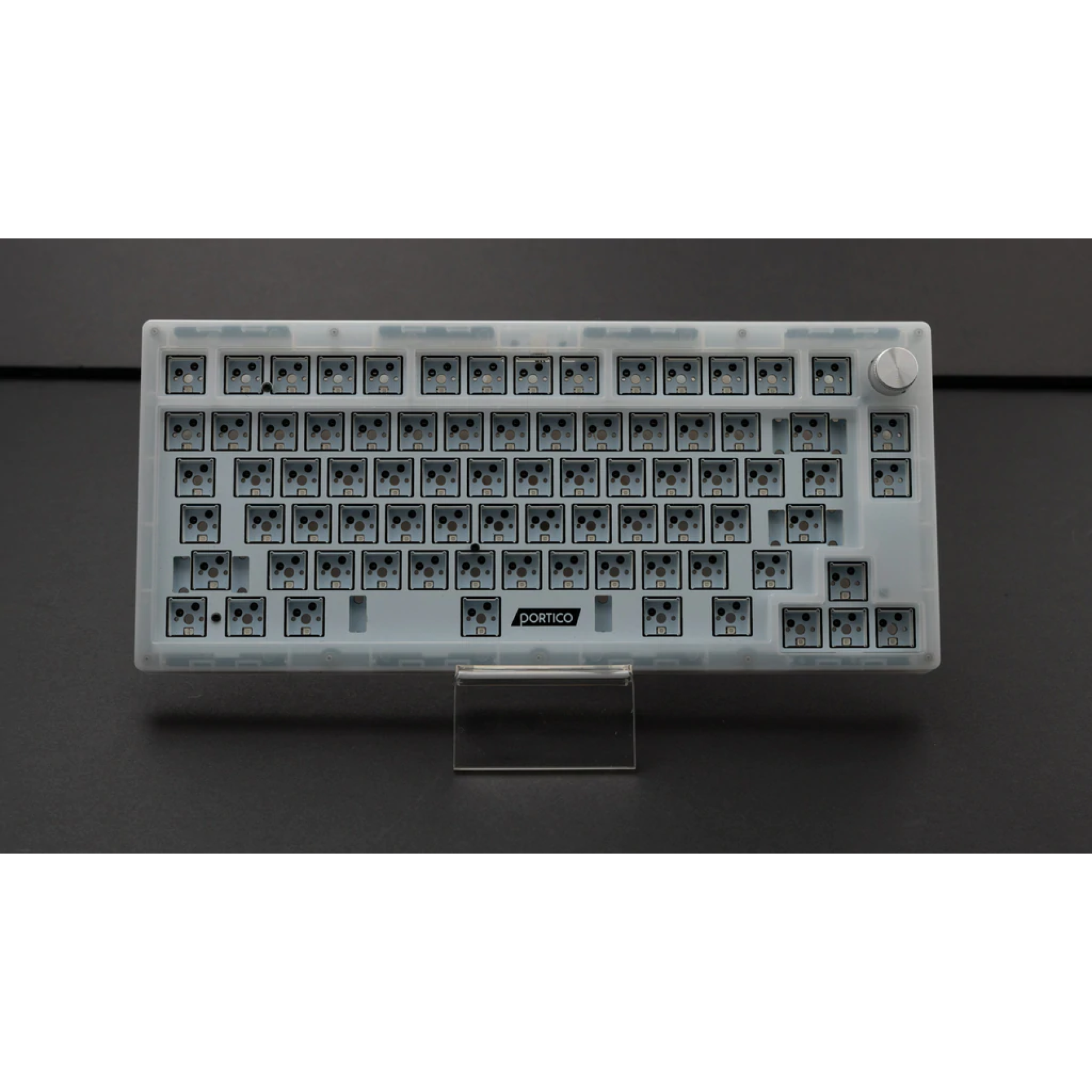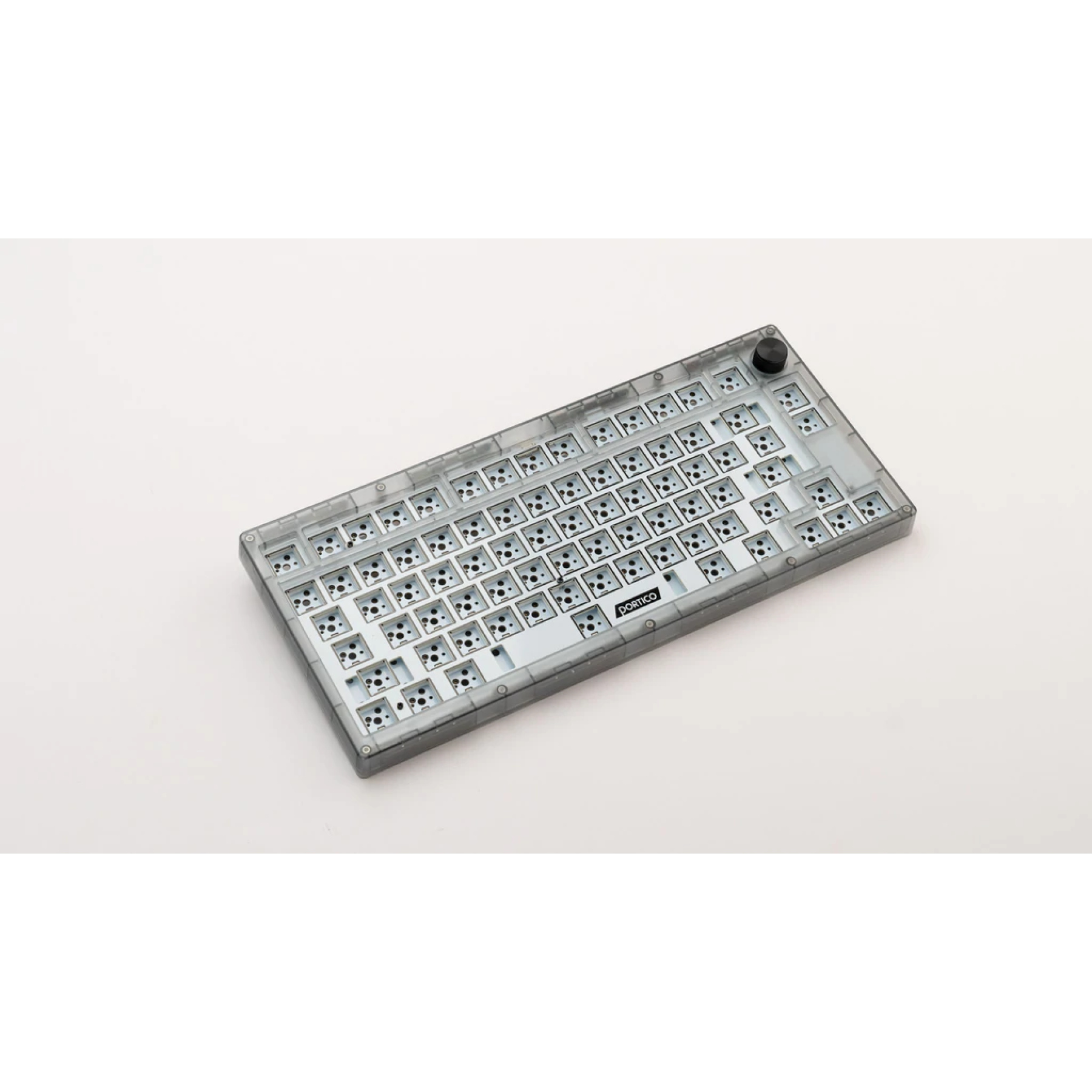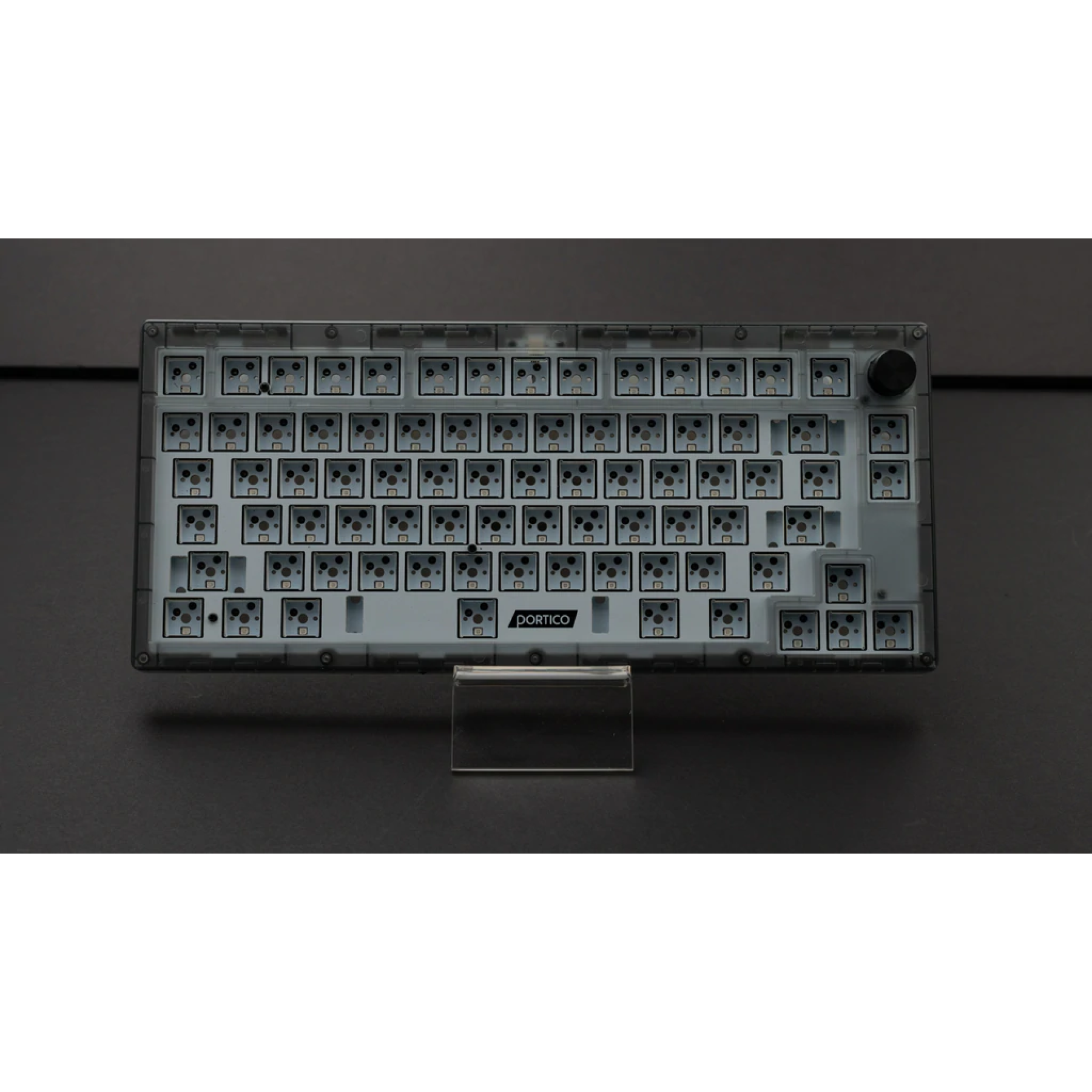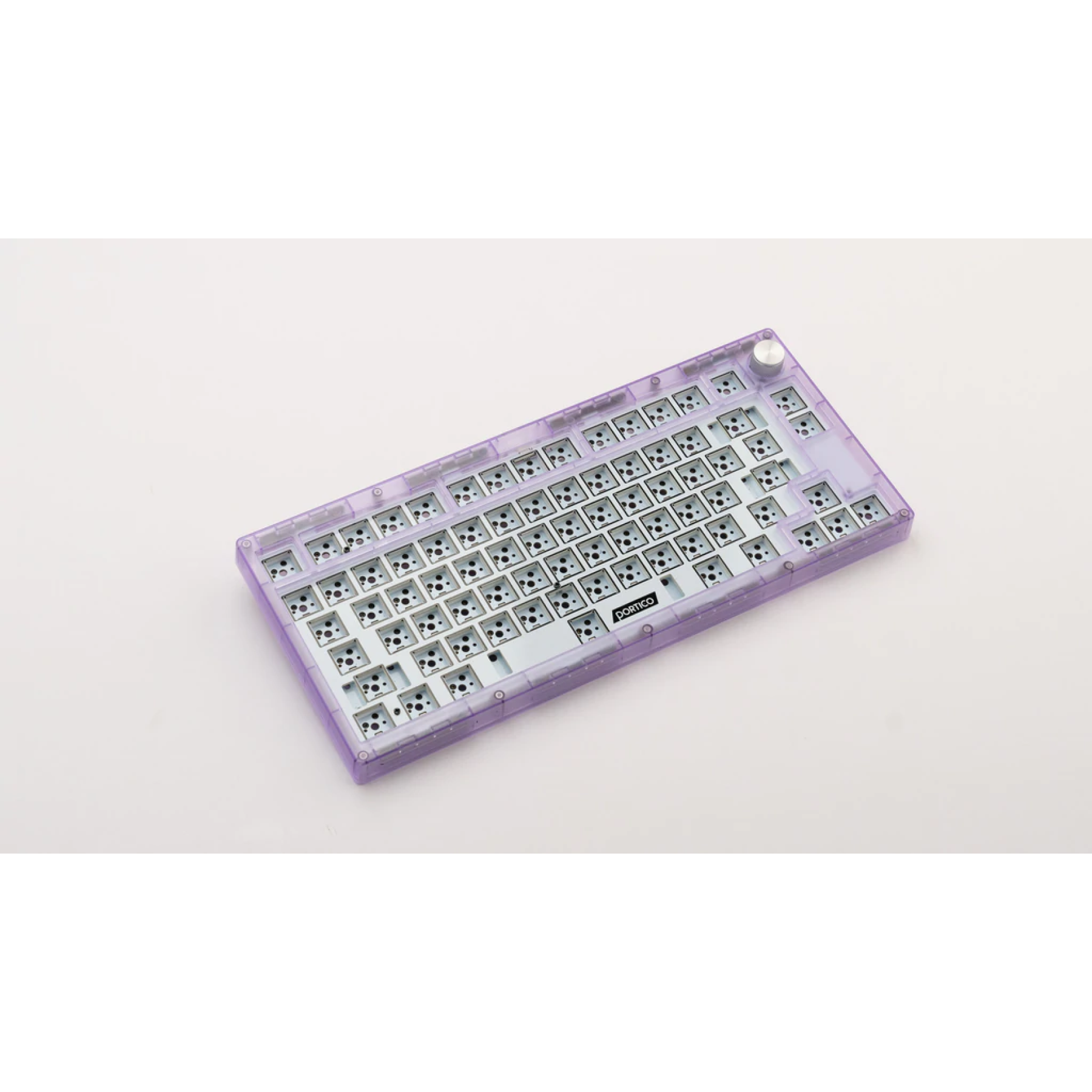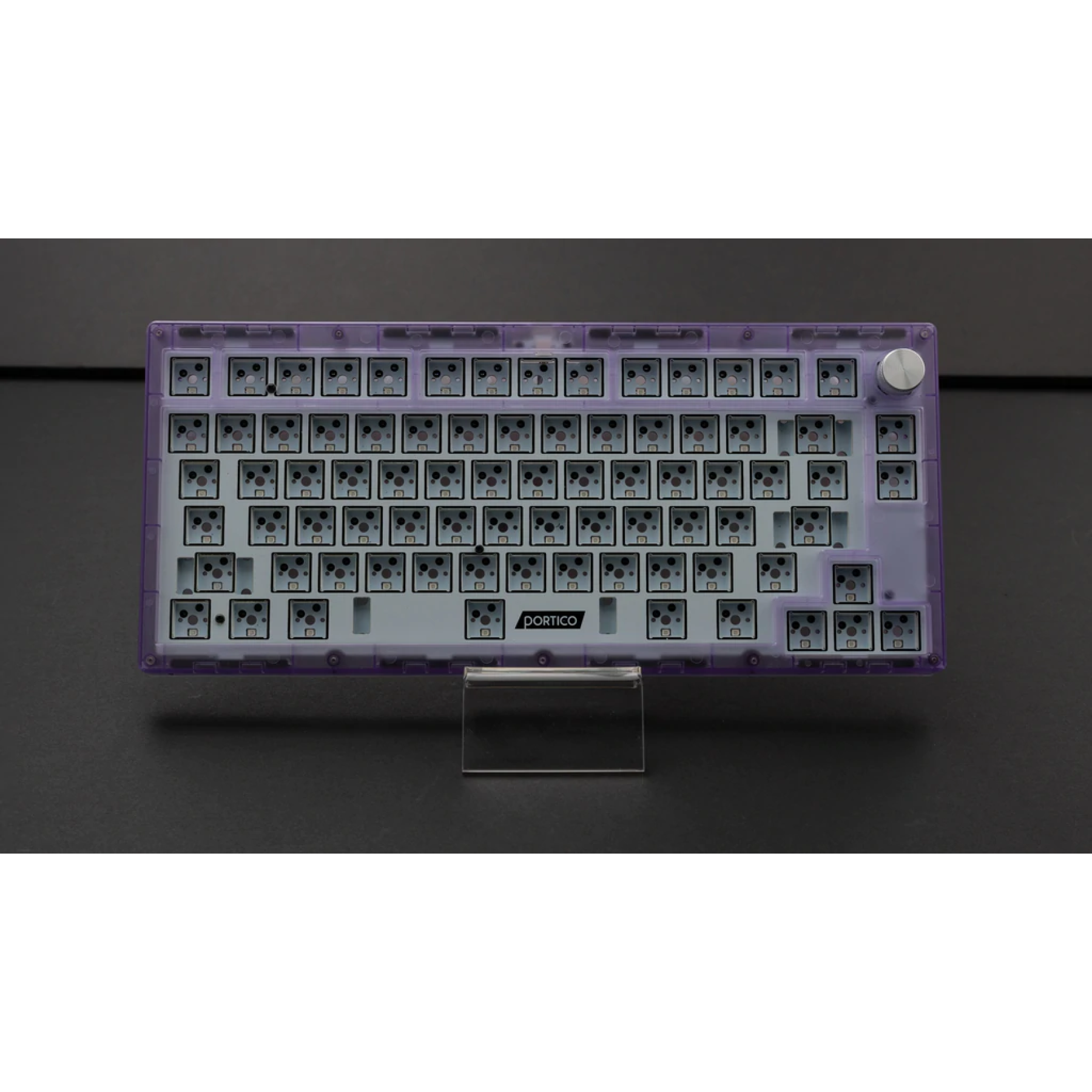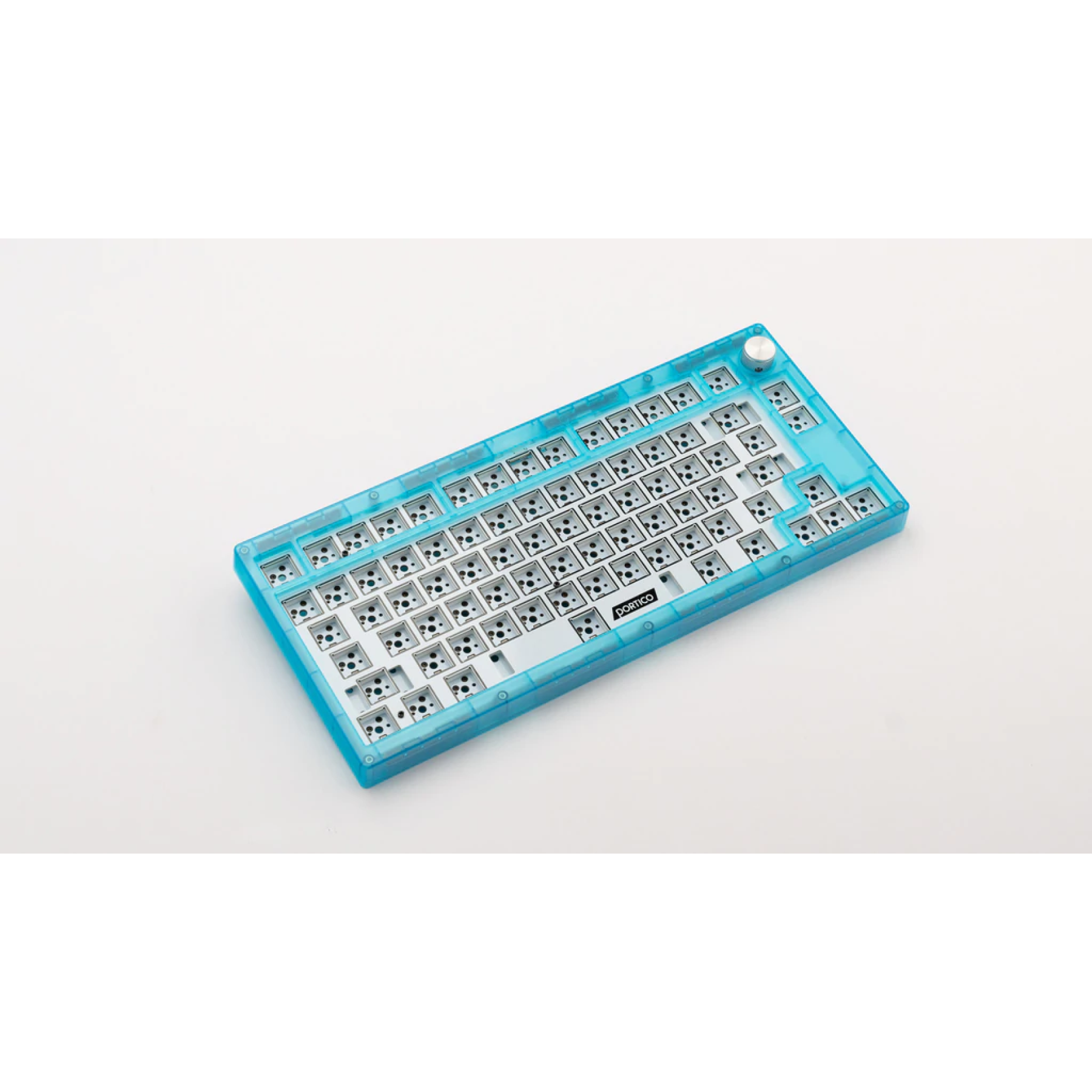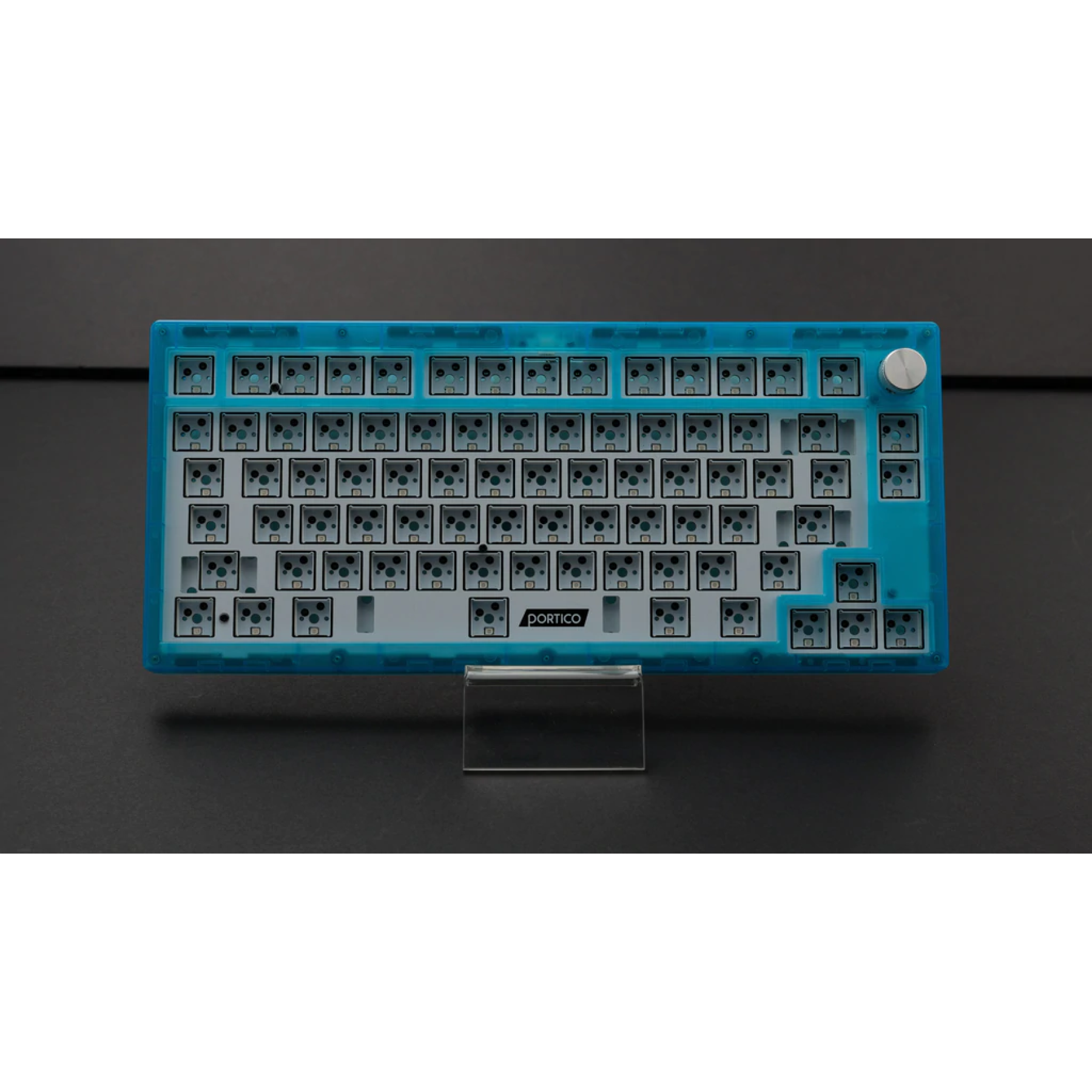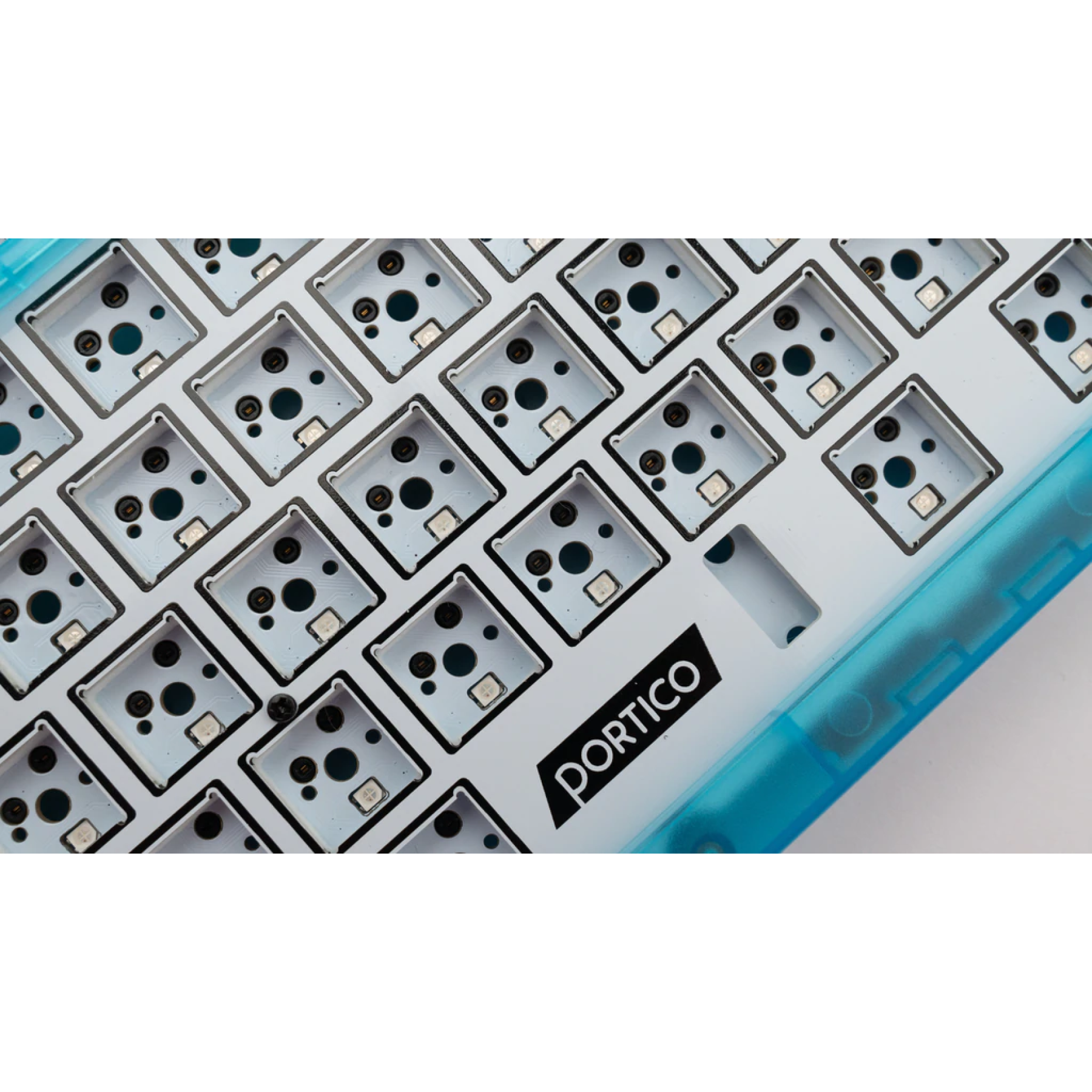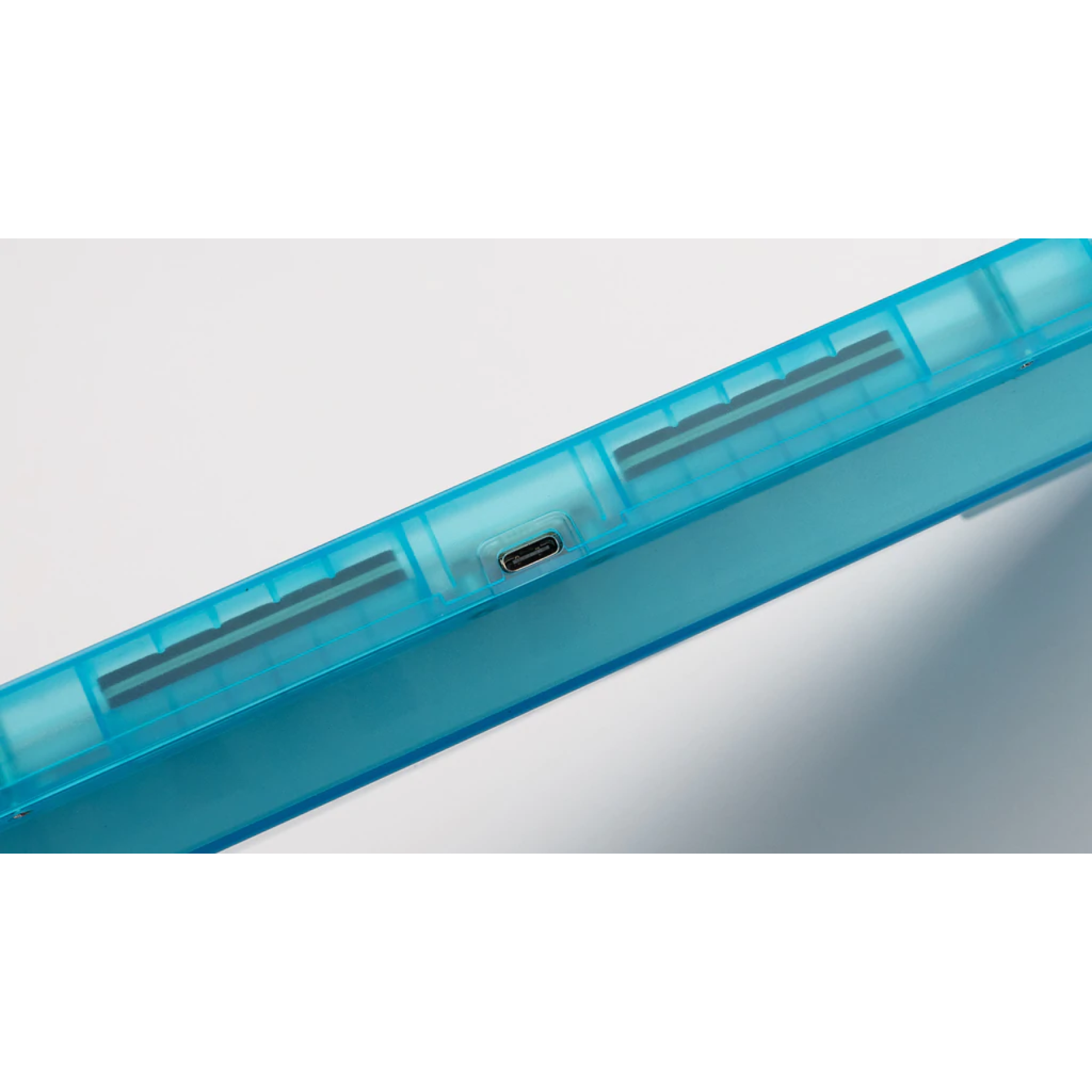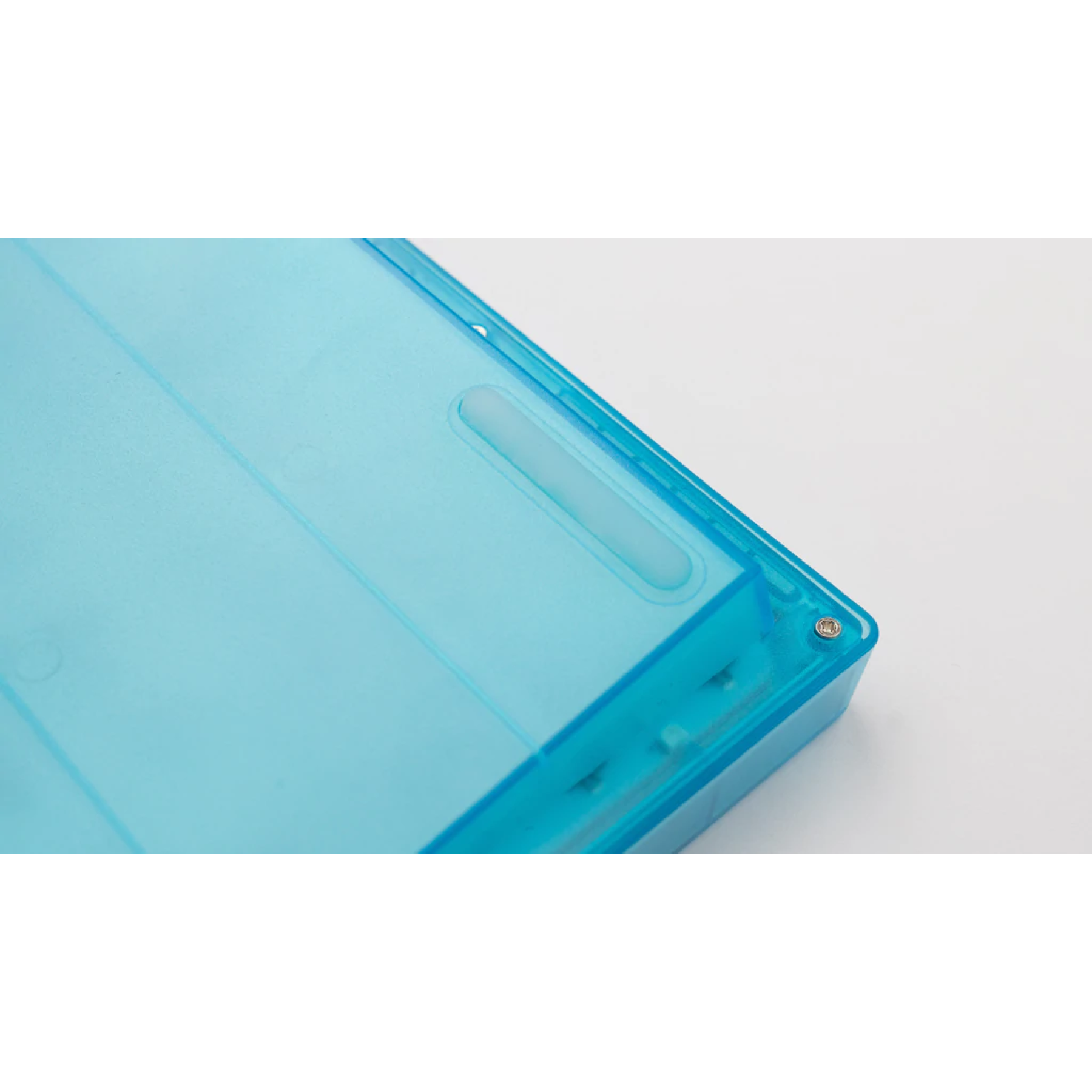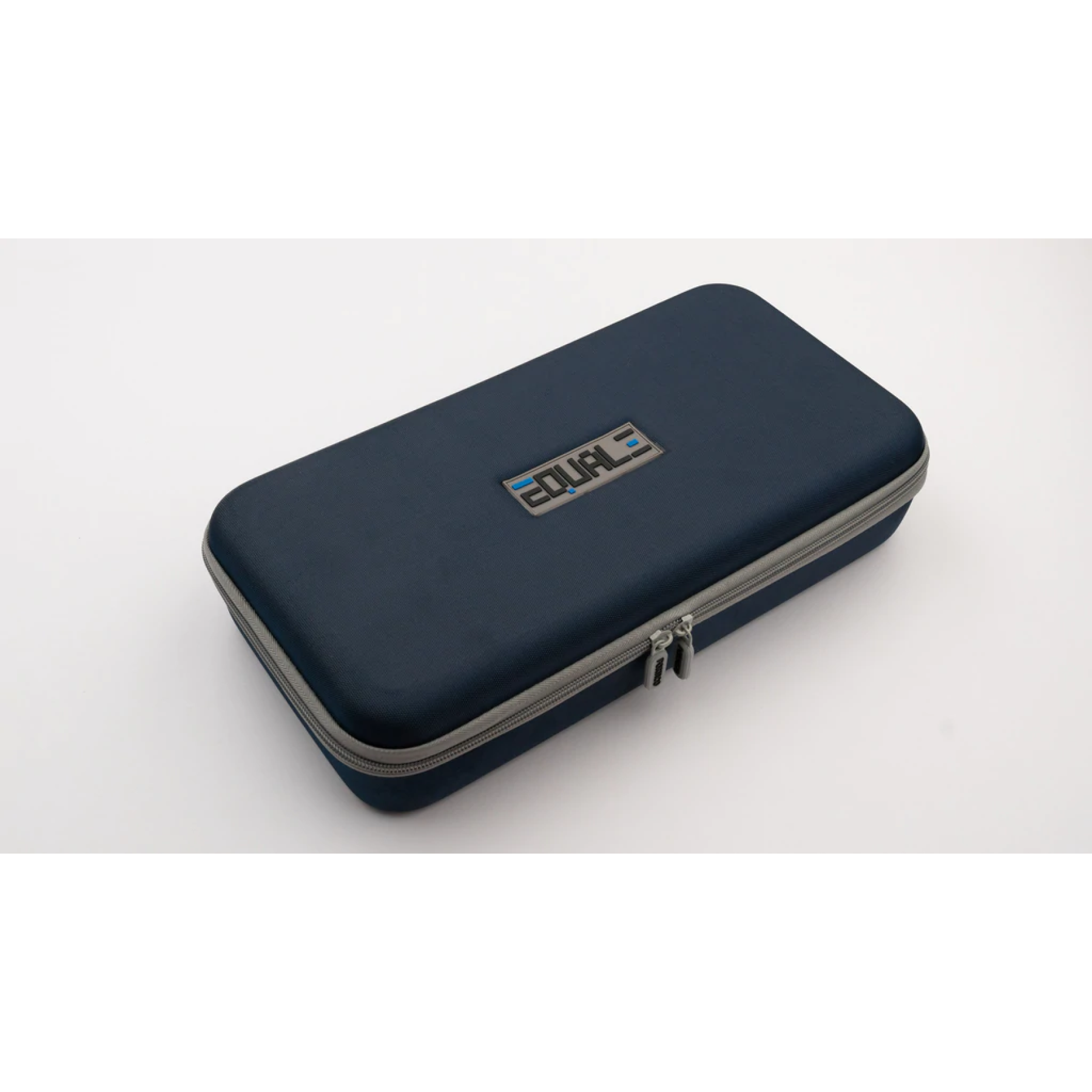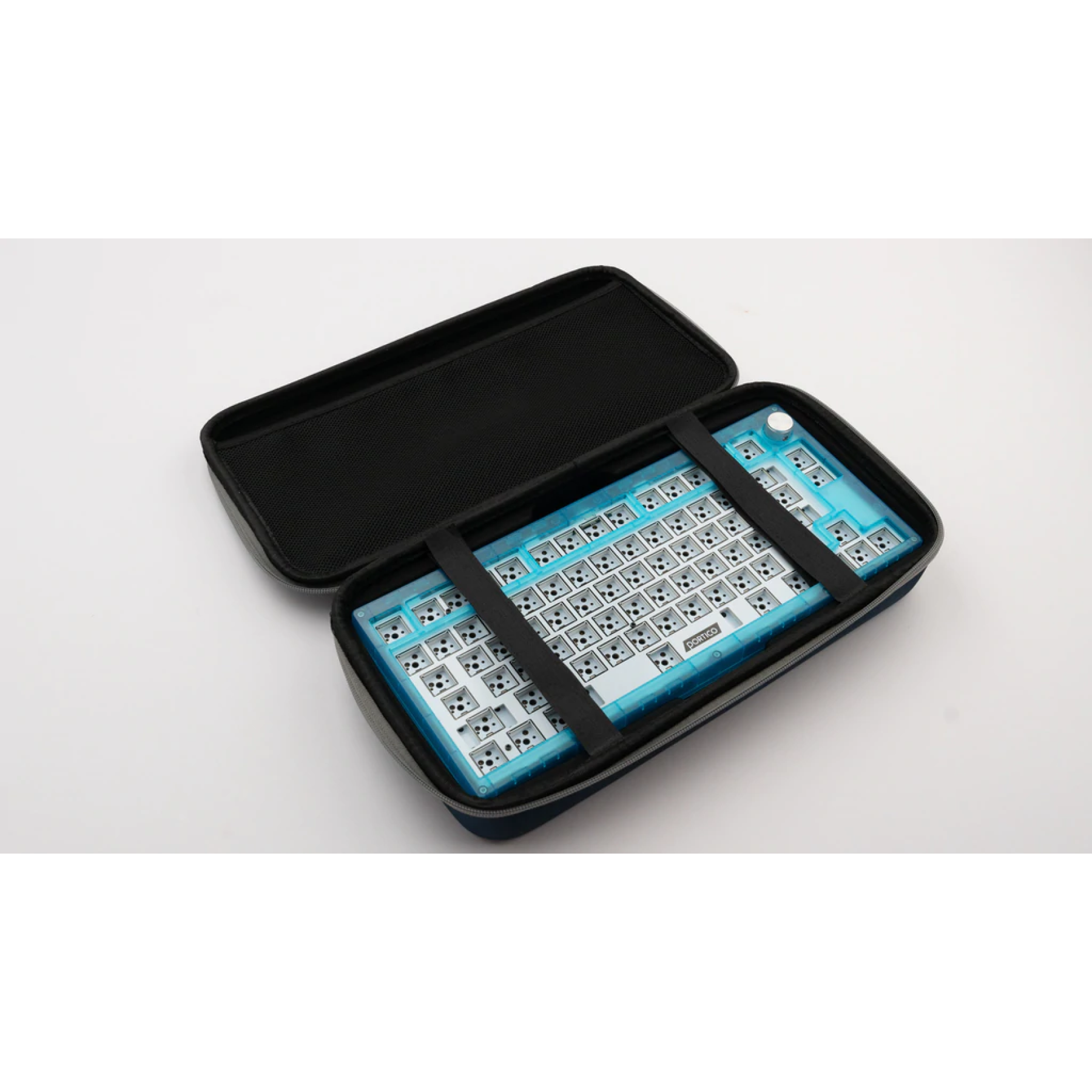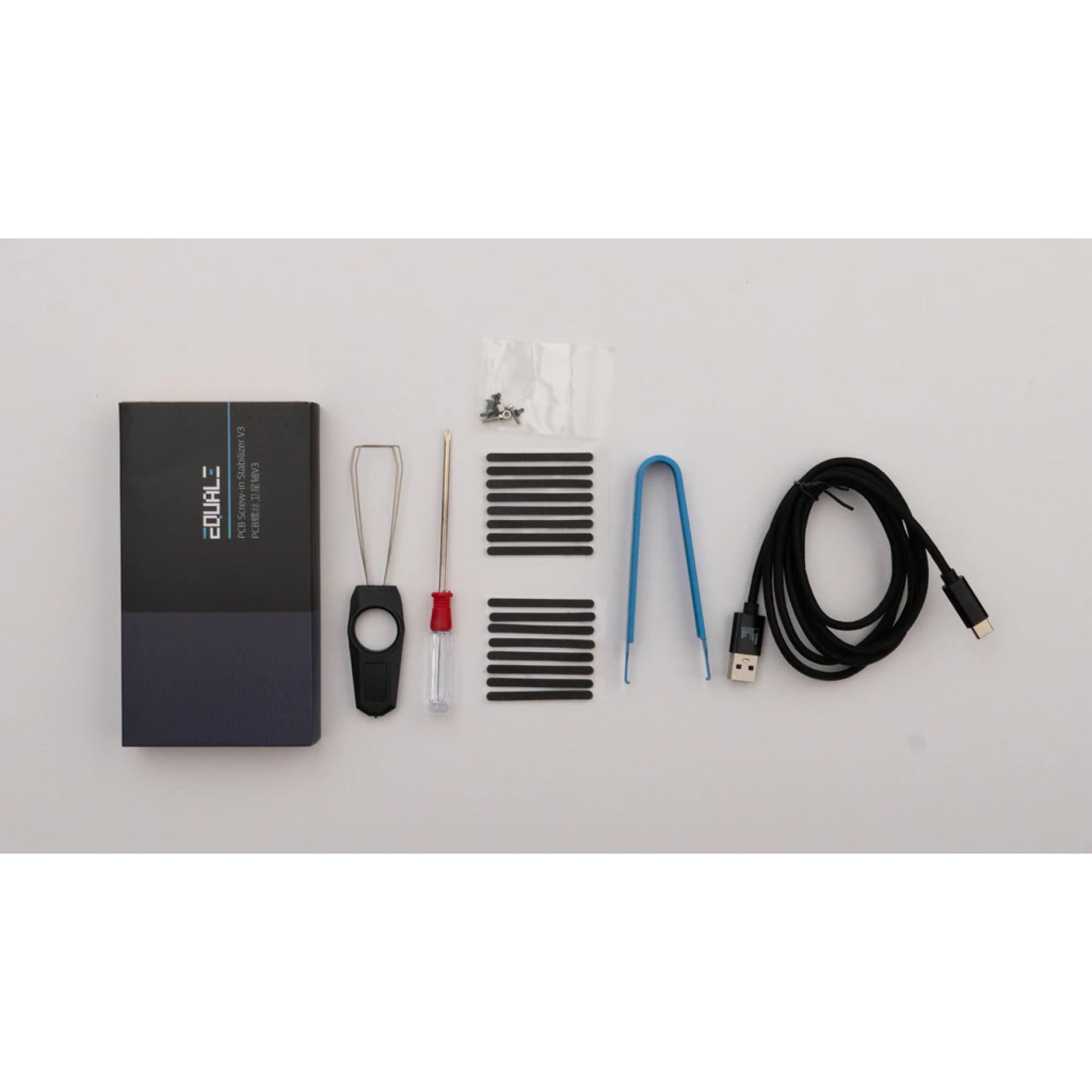 Sale price
€ 160,00
Regular price
€ 129,00
(

€ 0,00

/)
German Sales Tax included. Sales Tax and Shipping will change during Checkout depending on Country.
---
---
View details