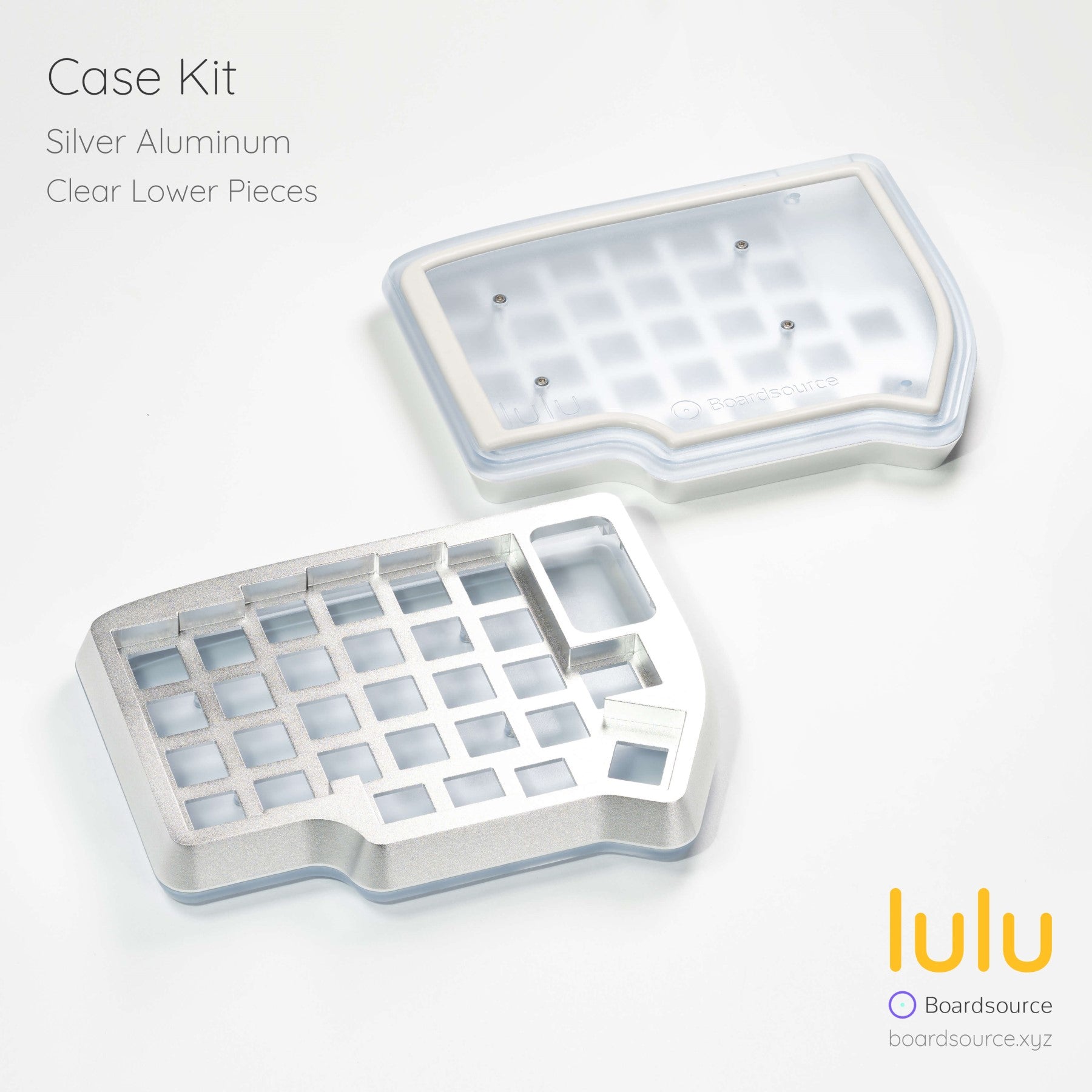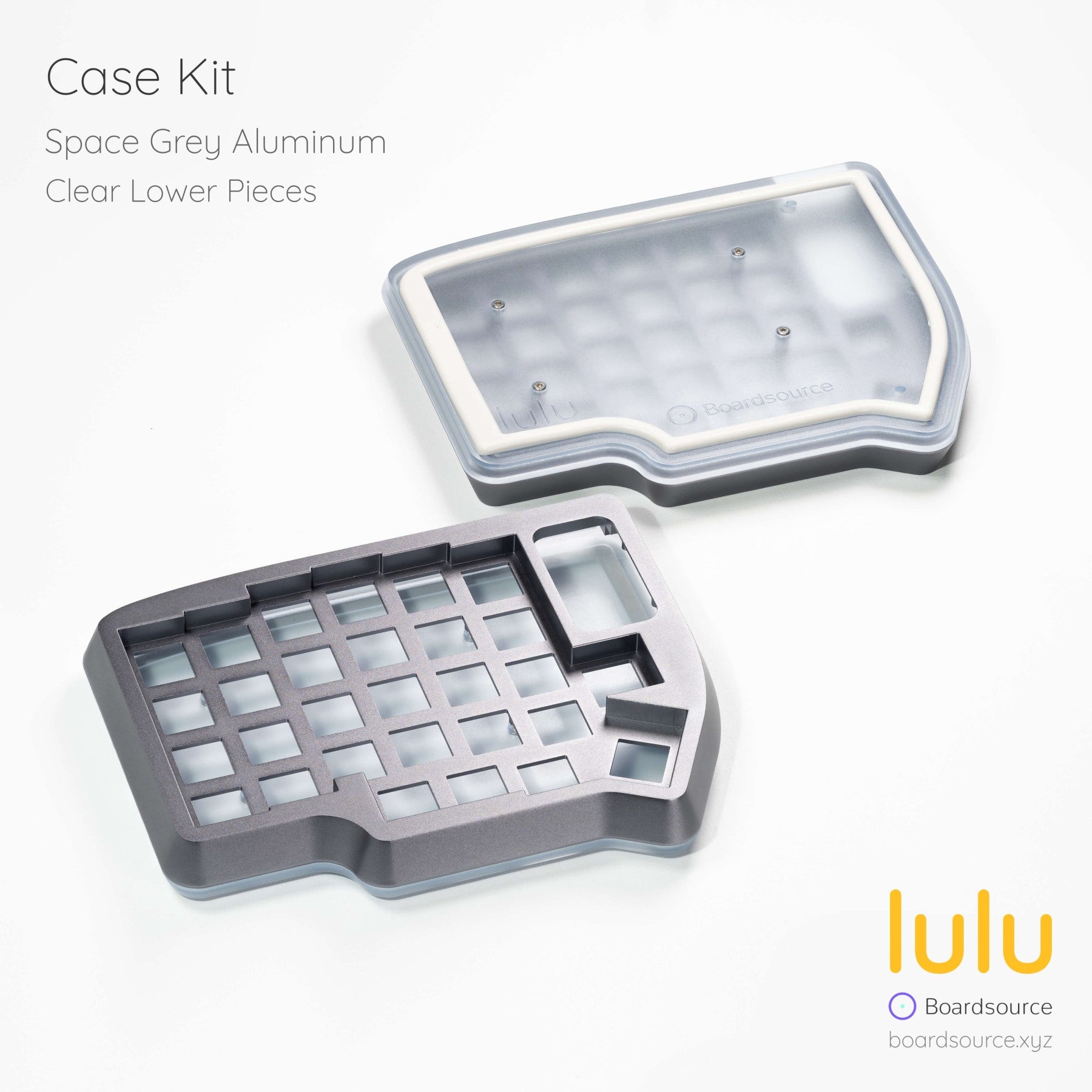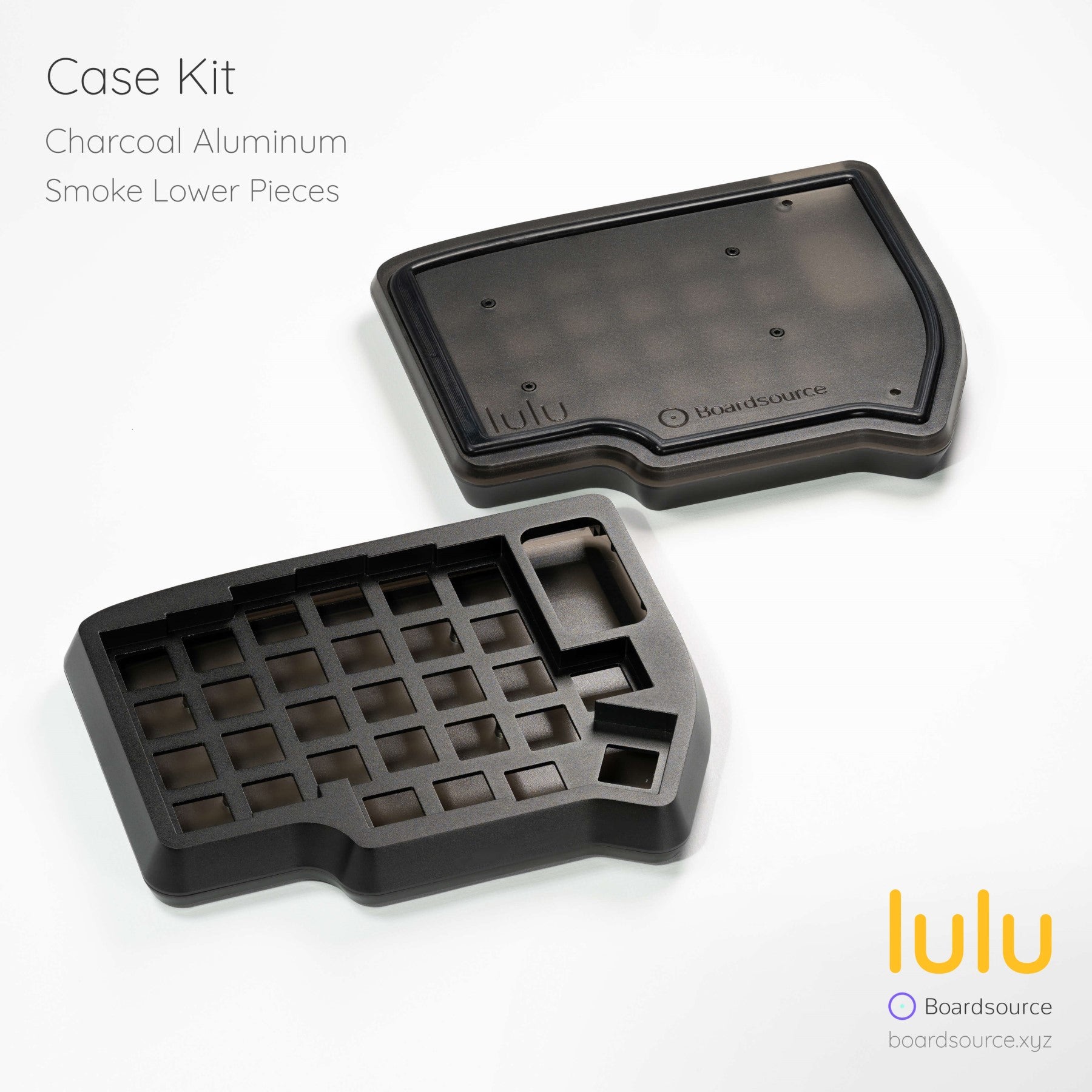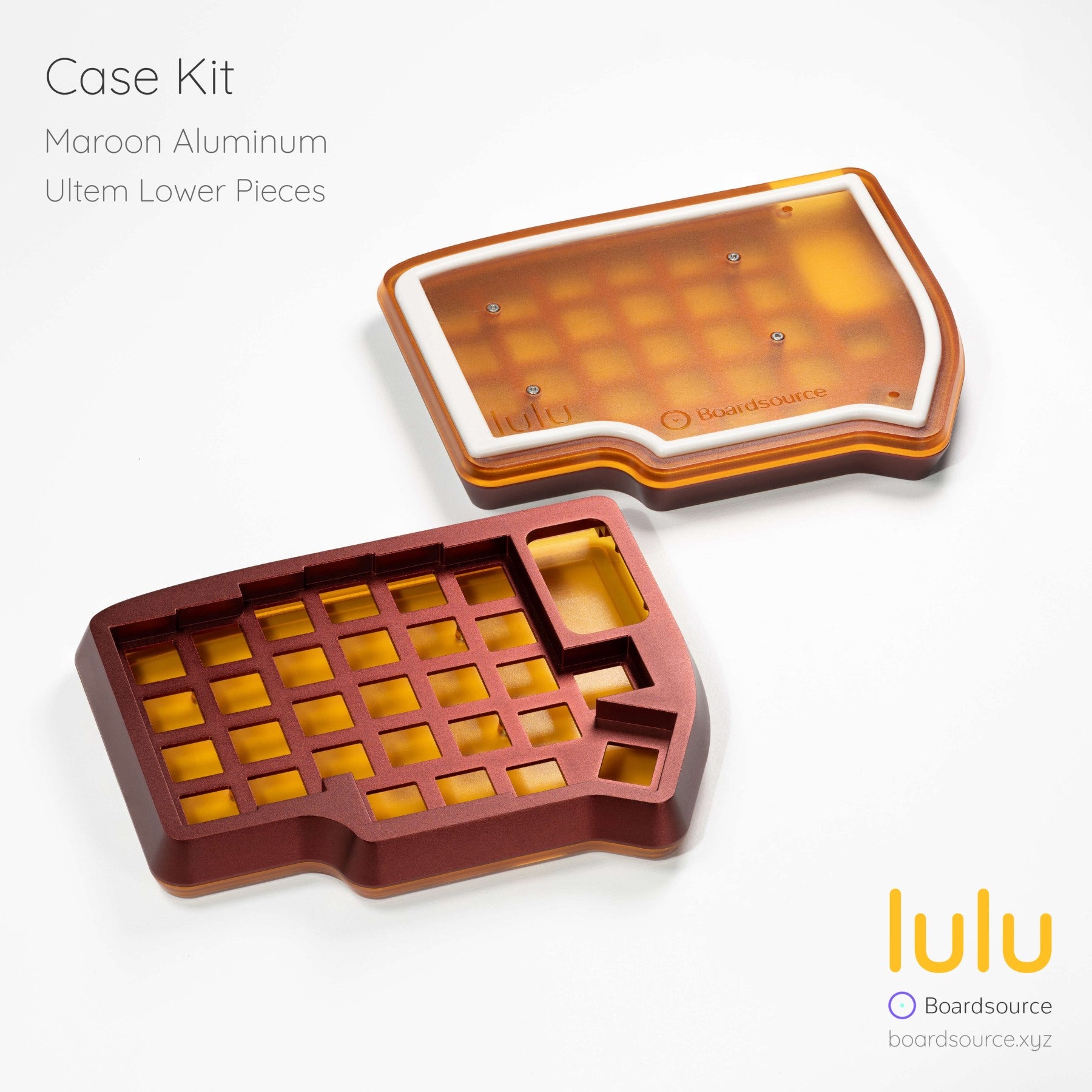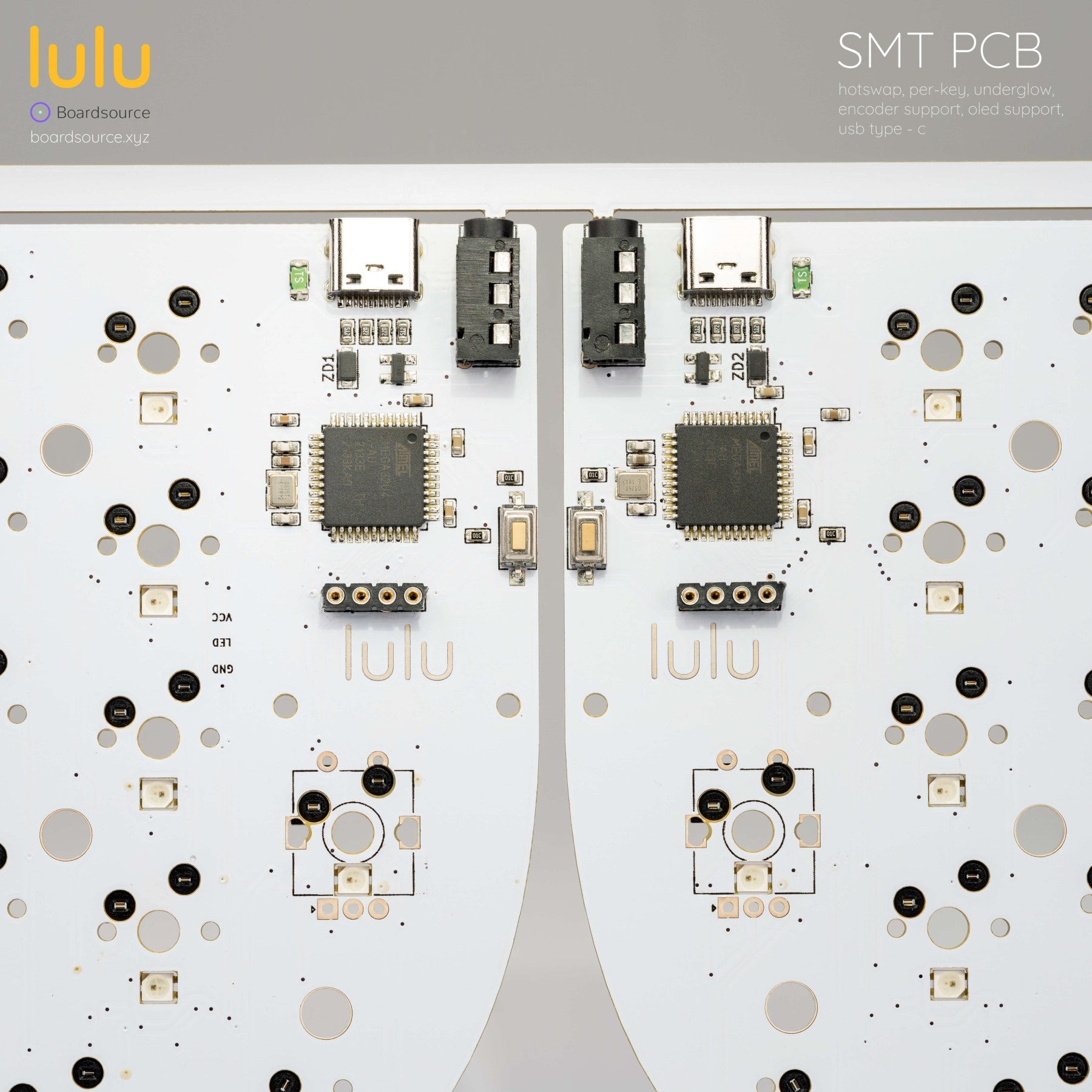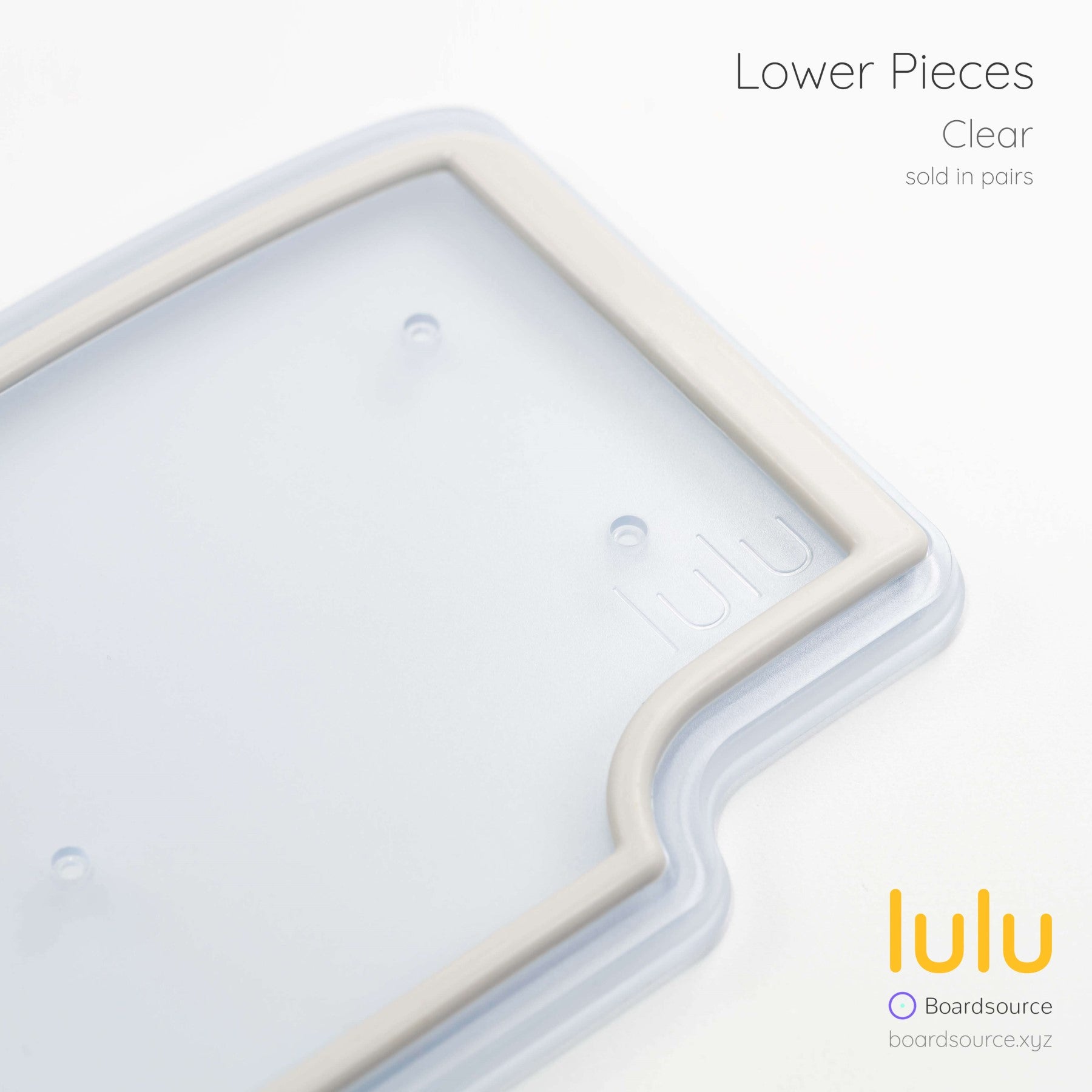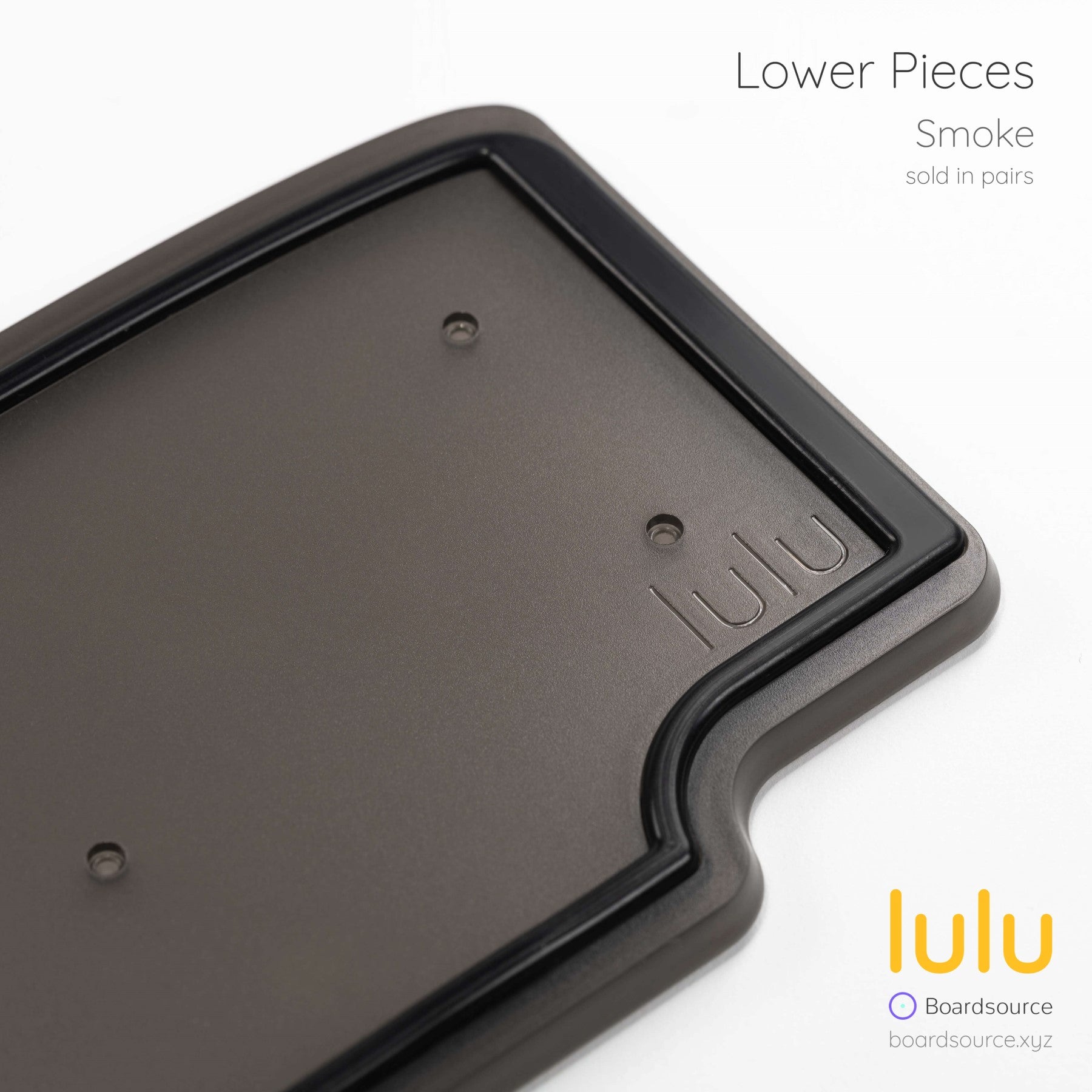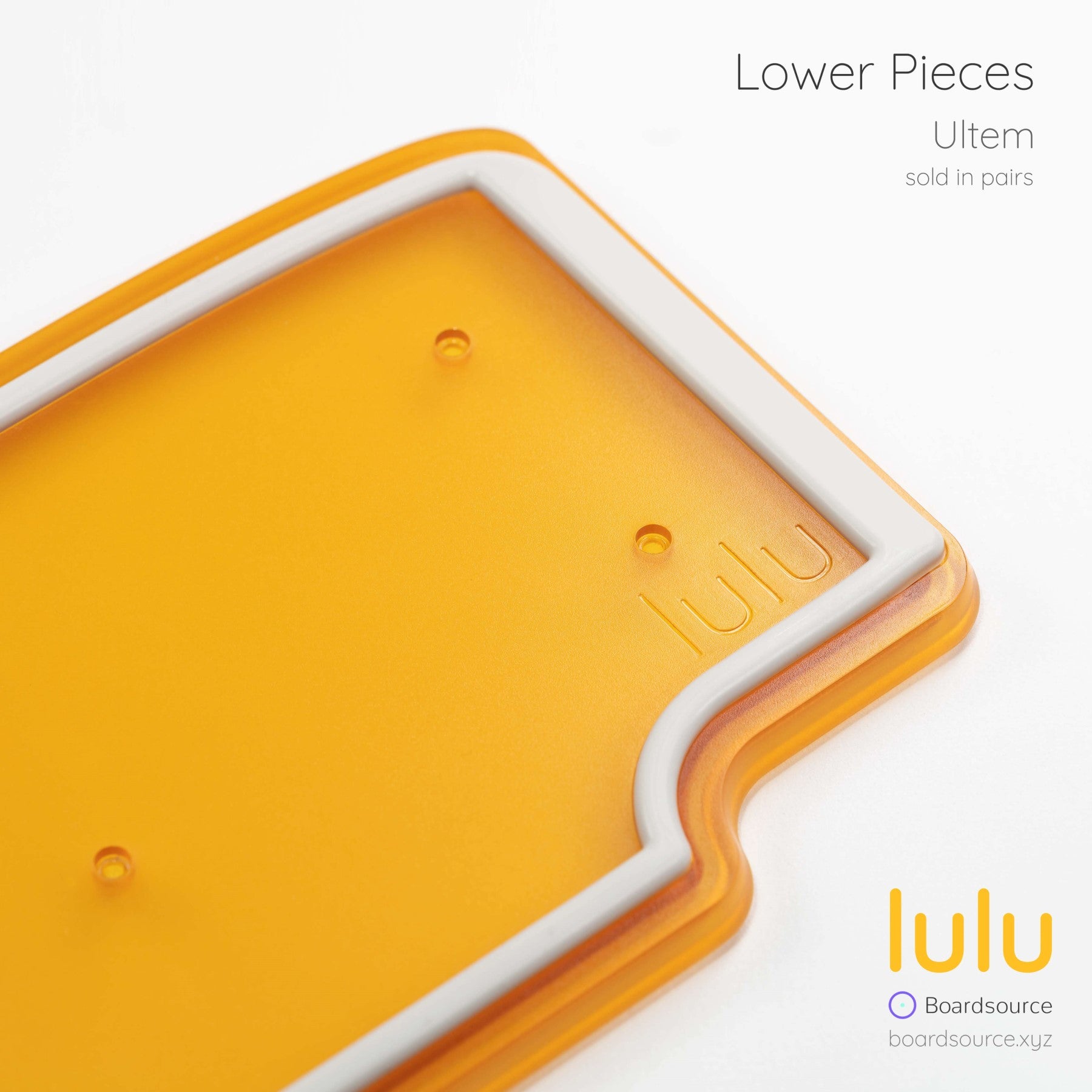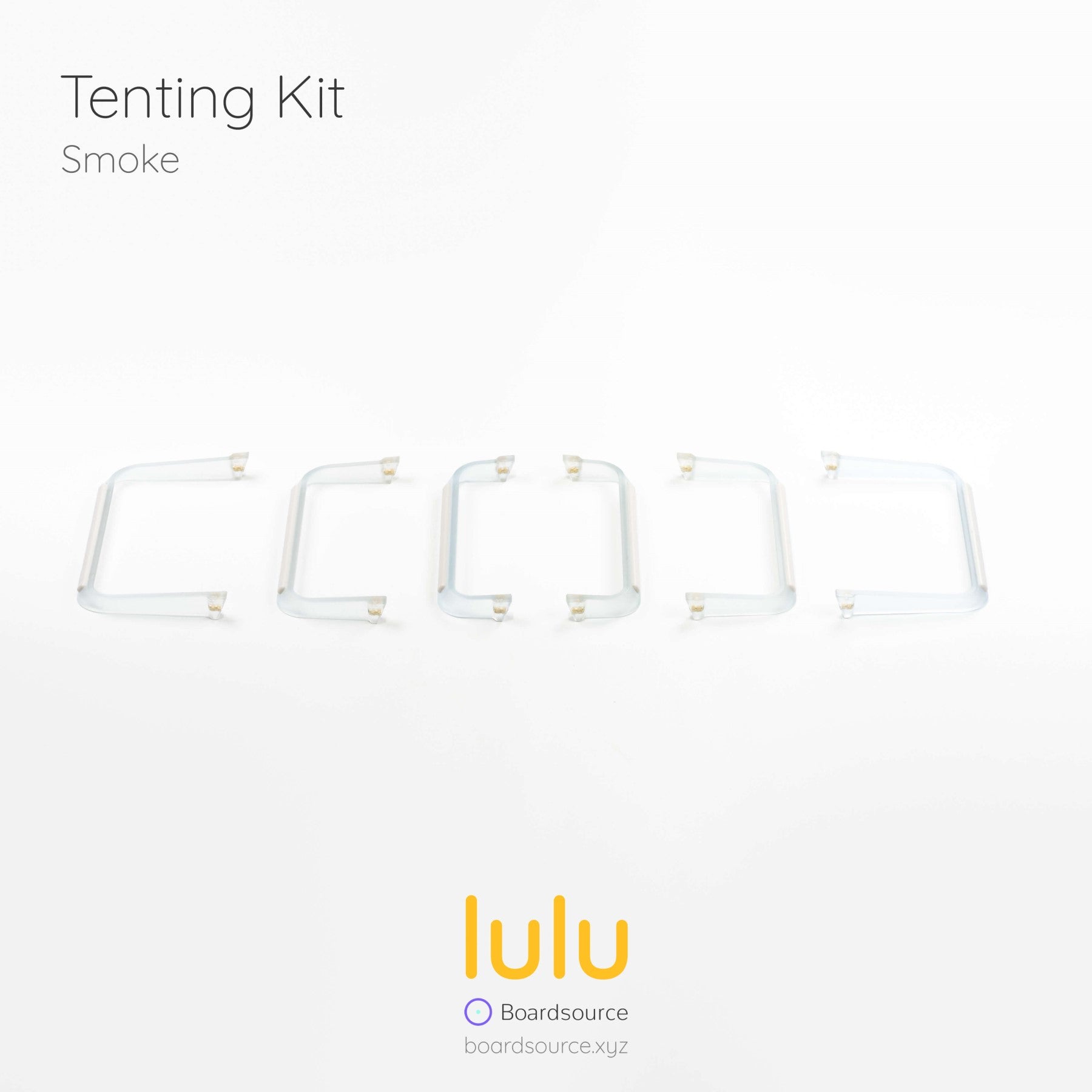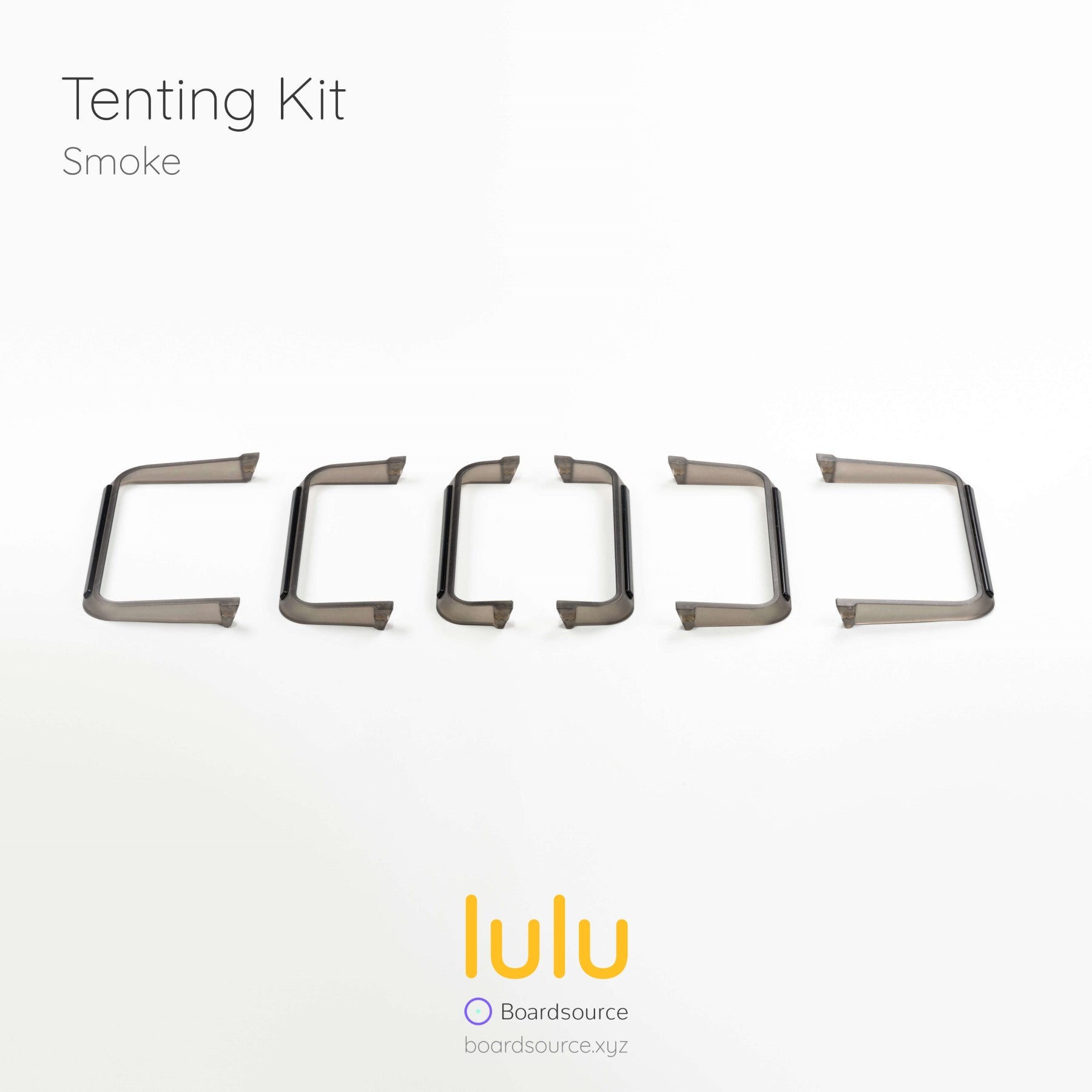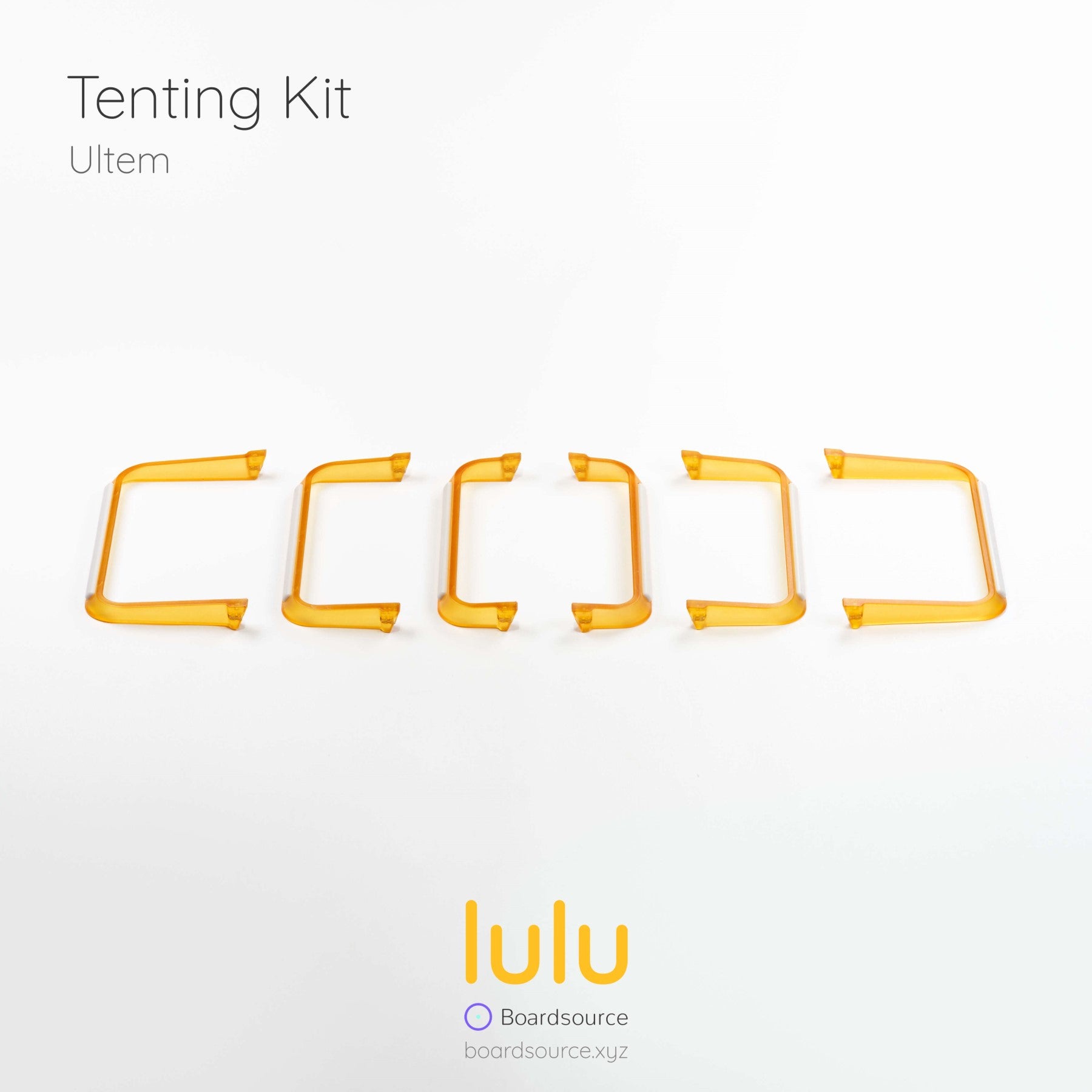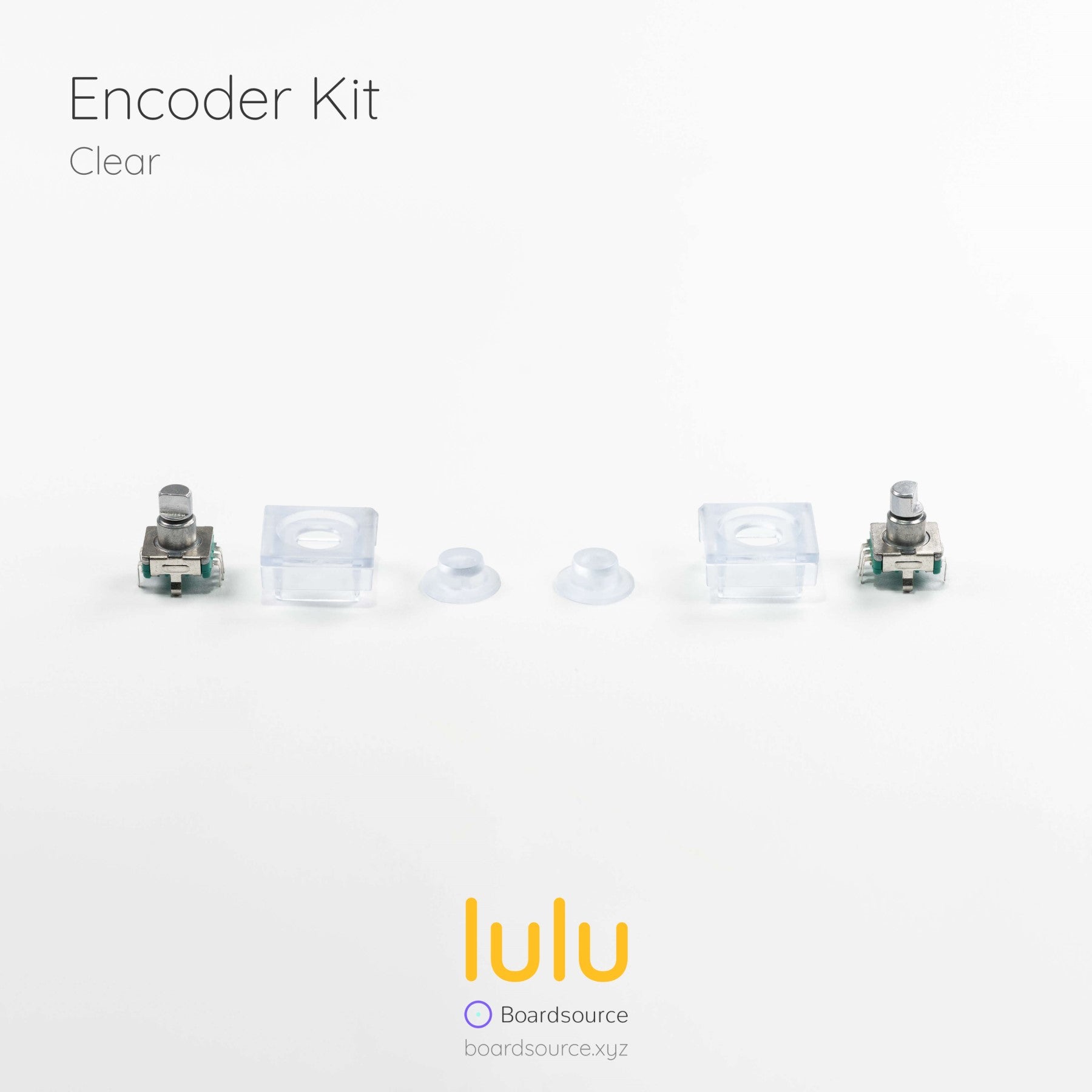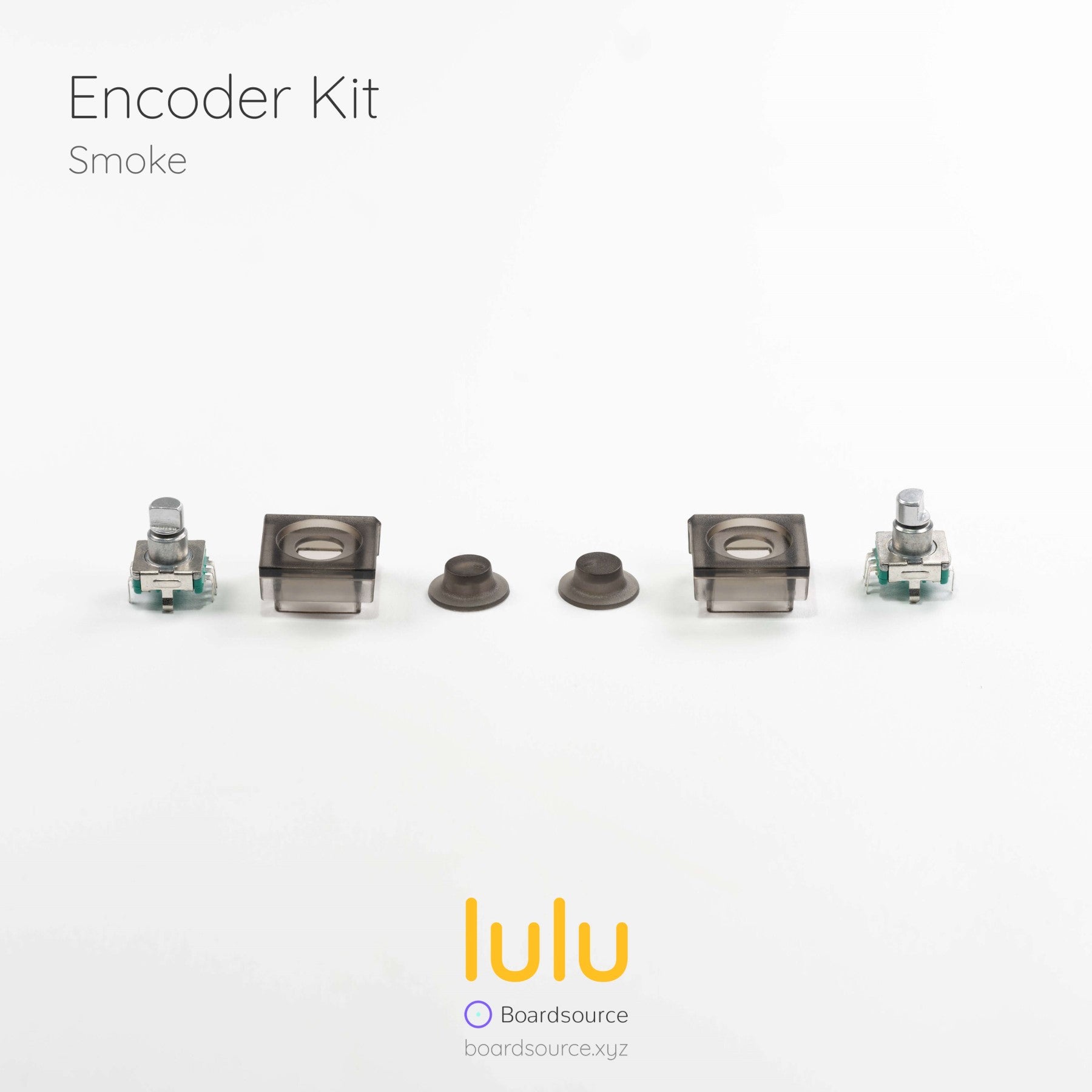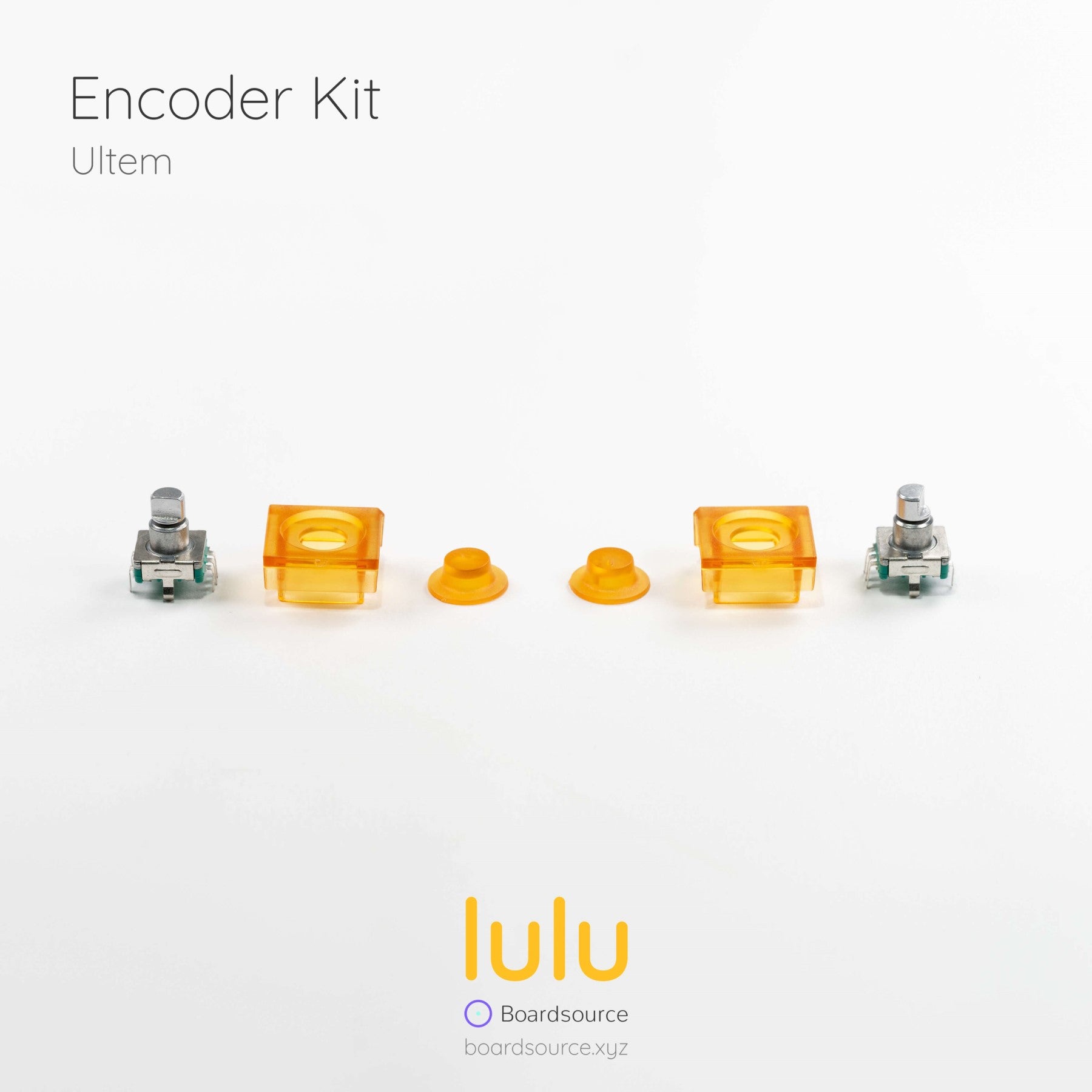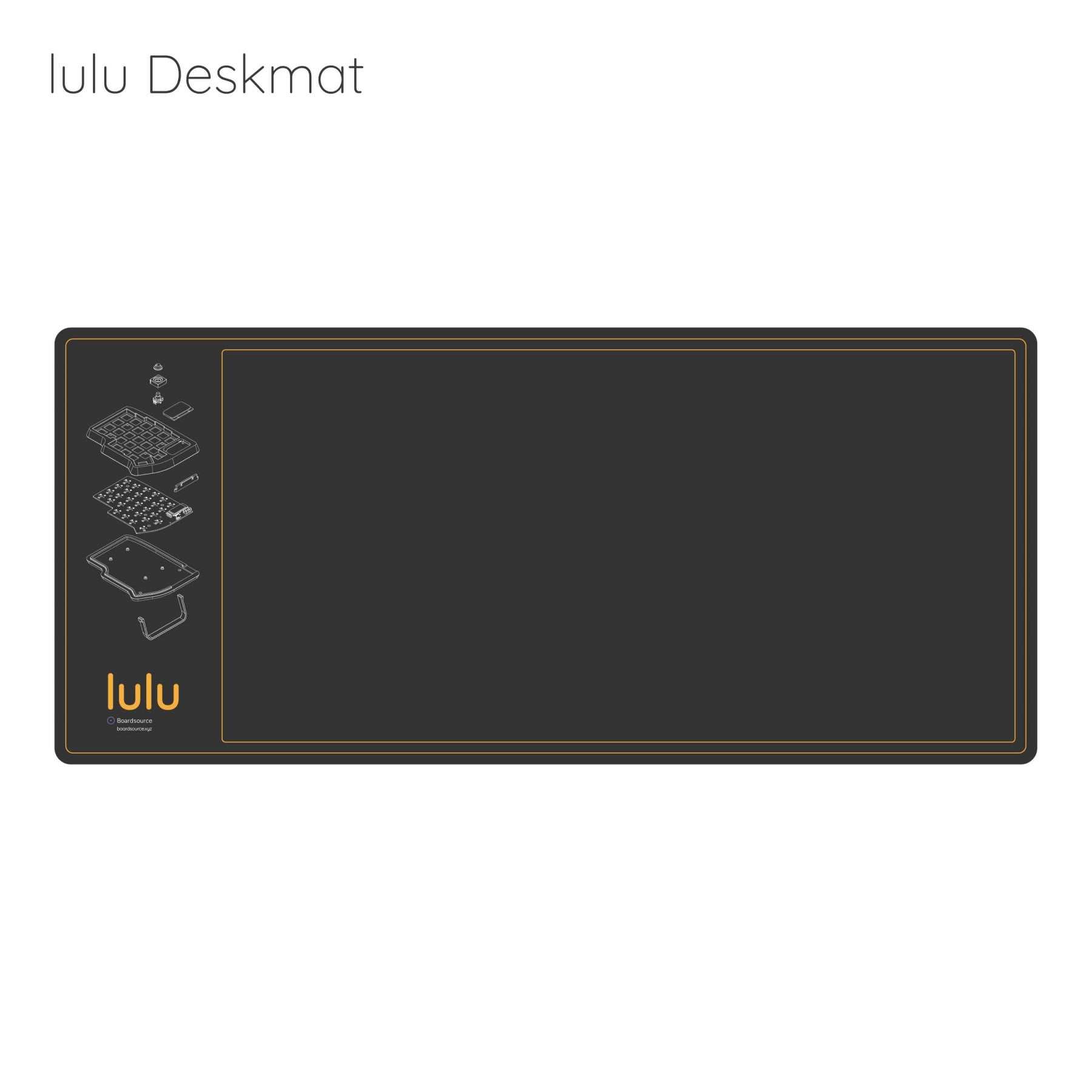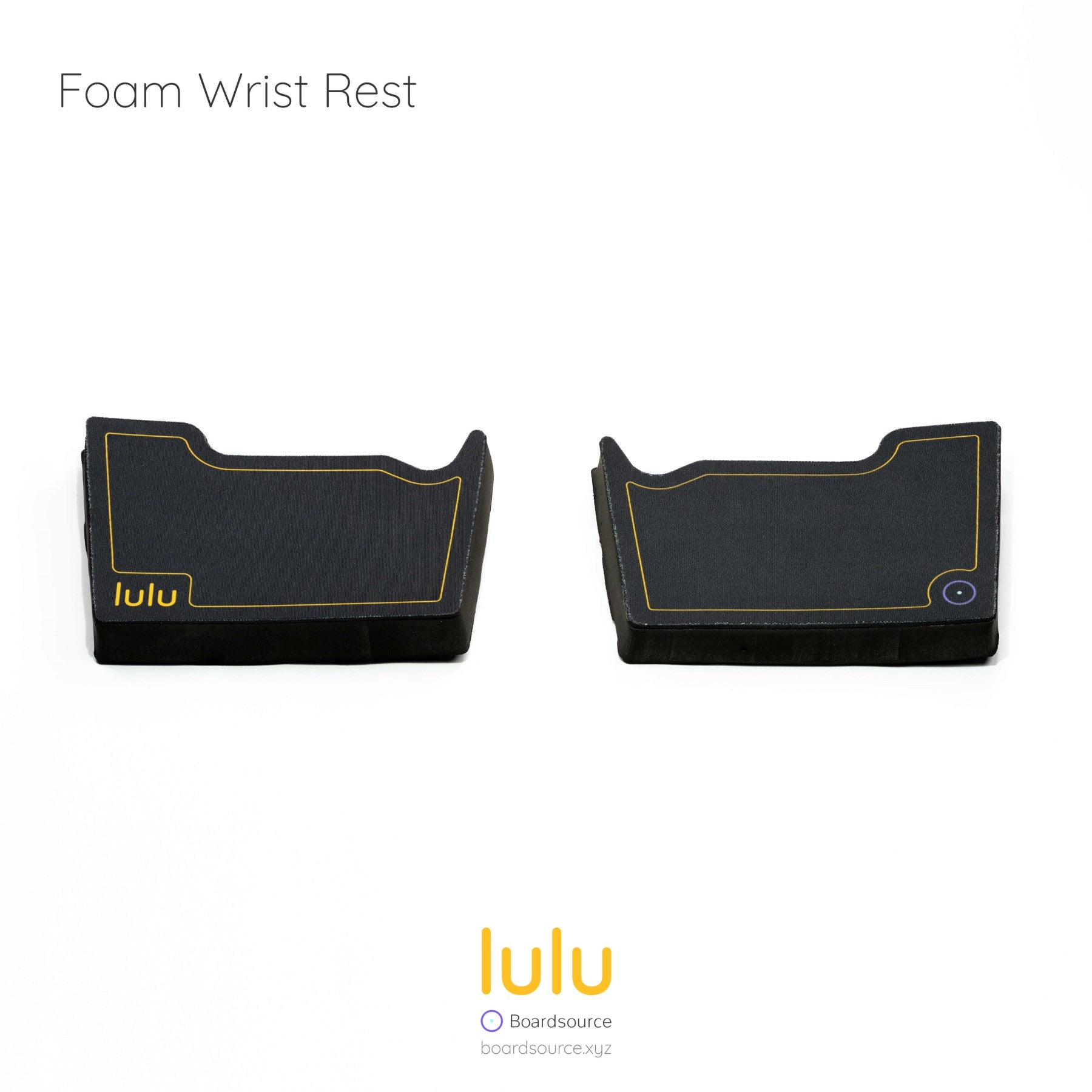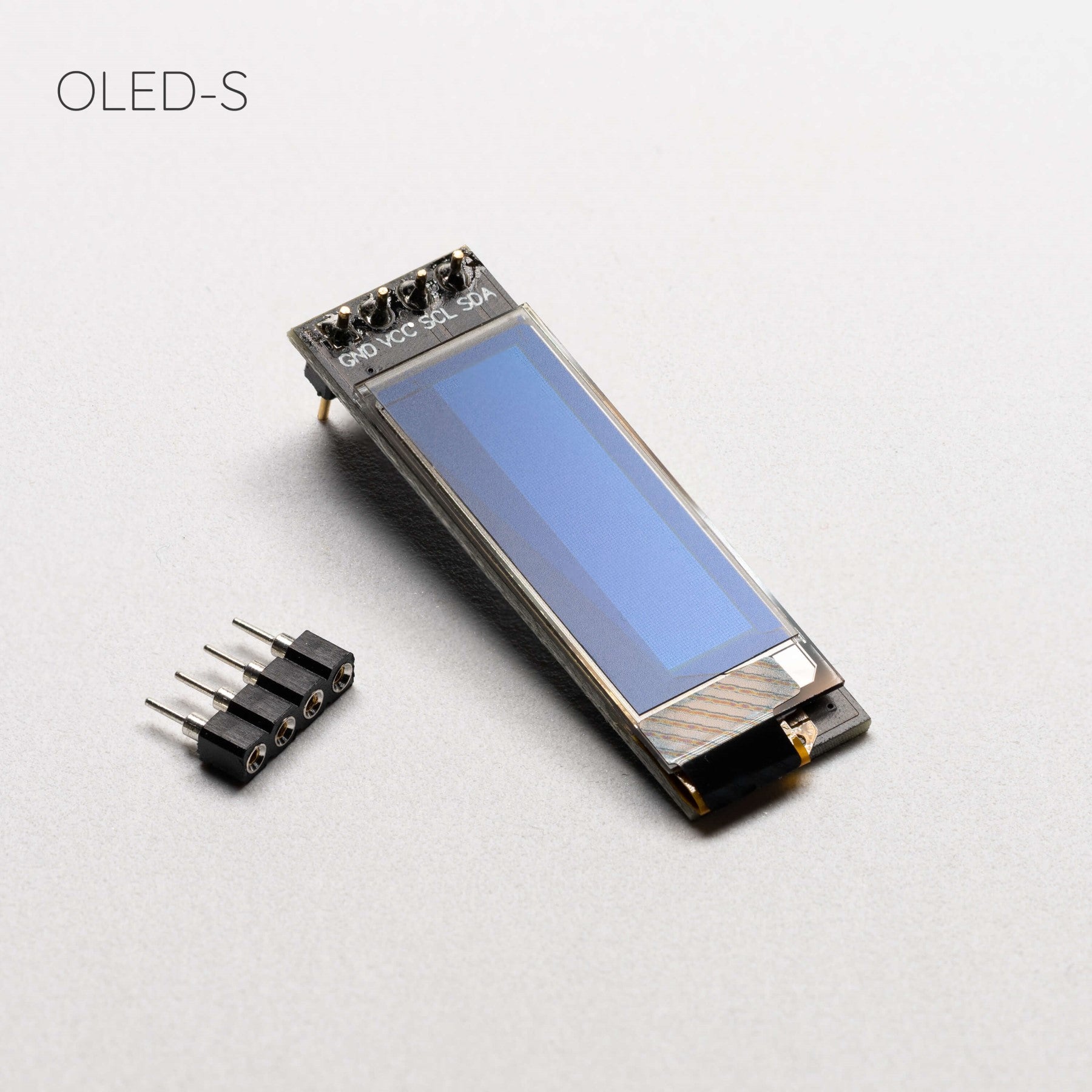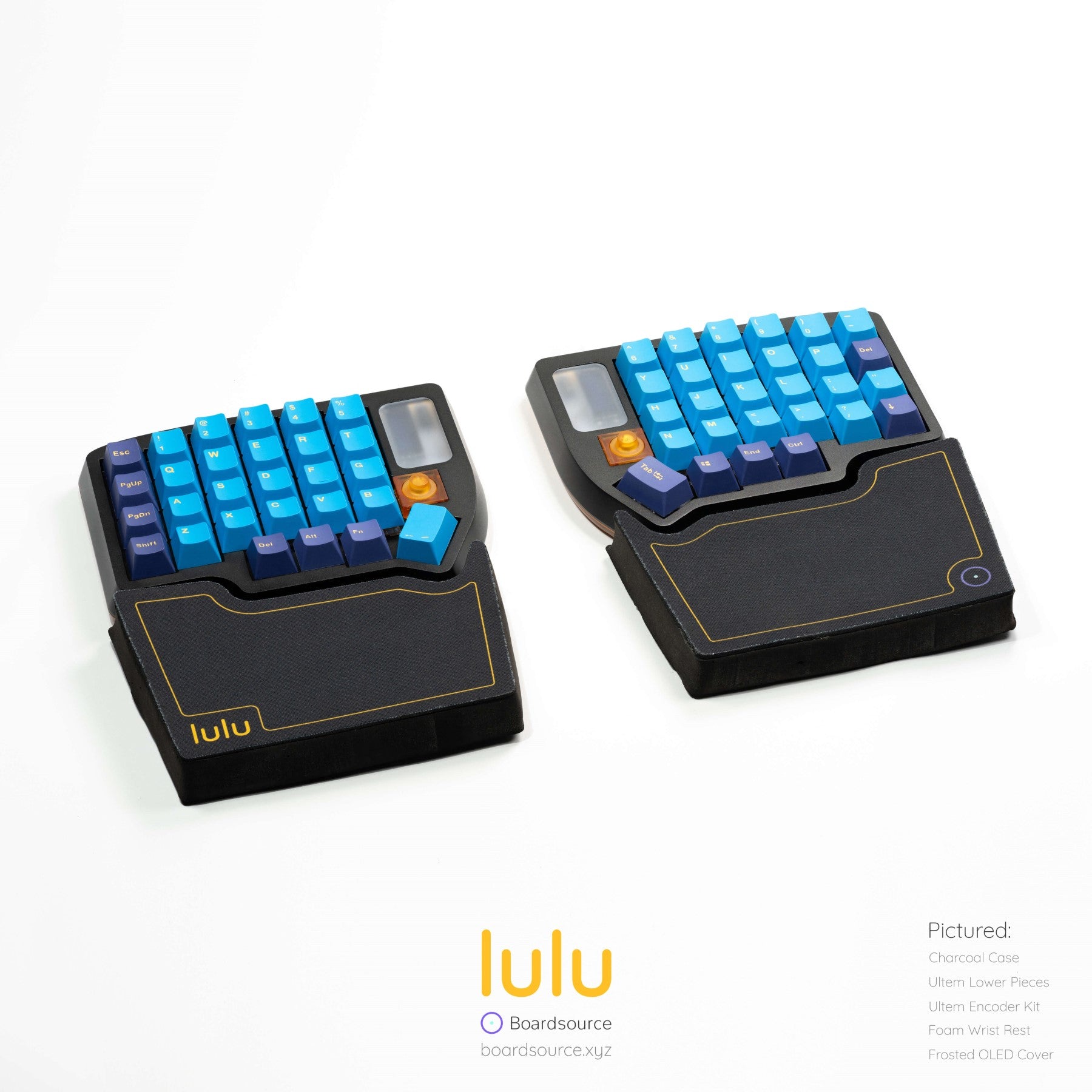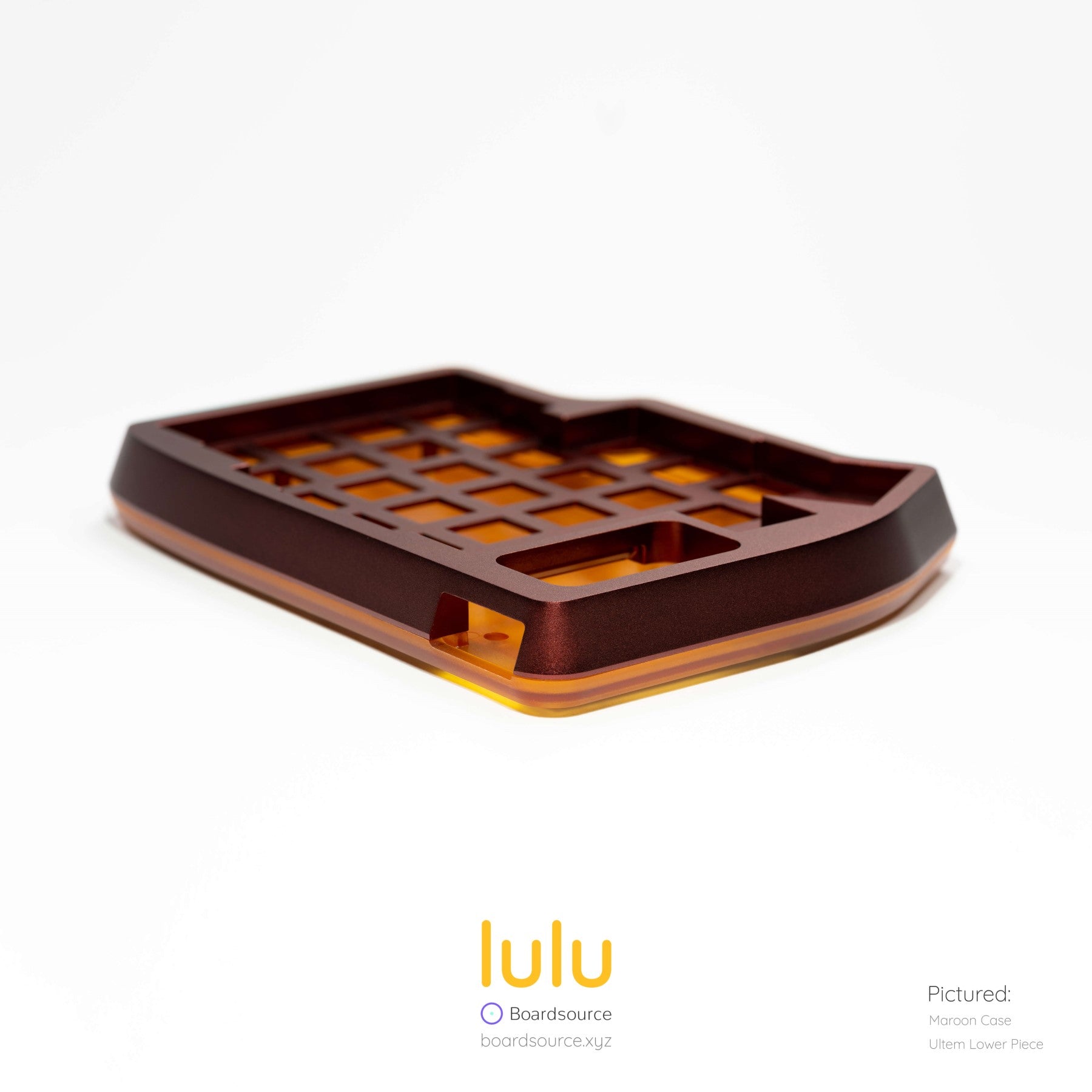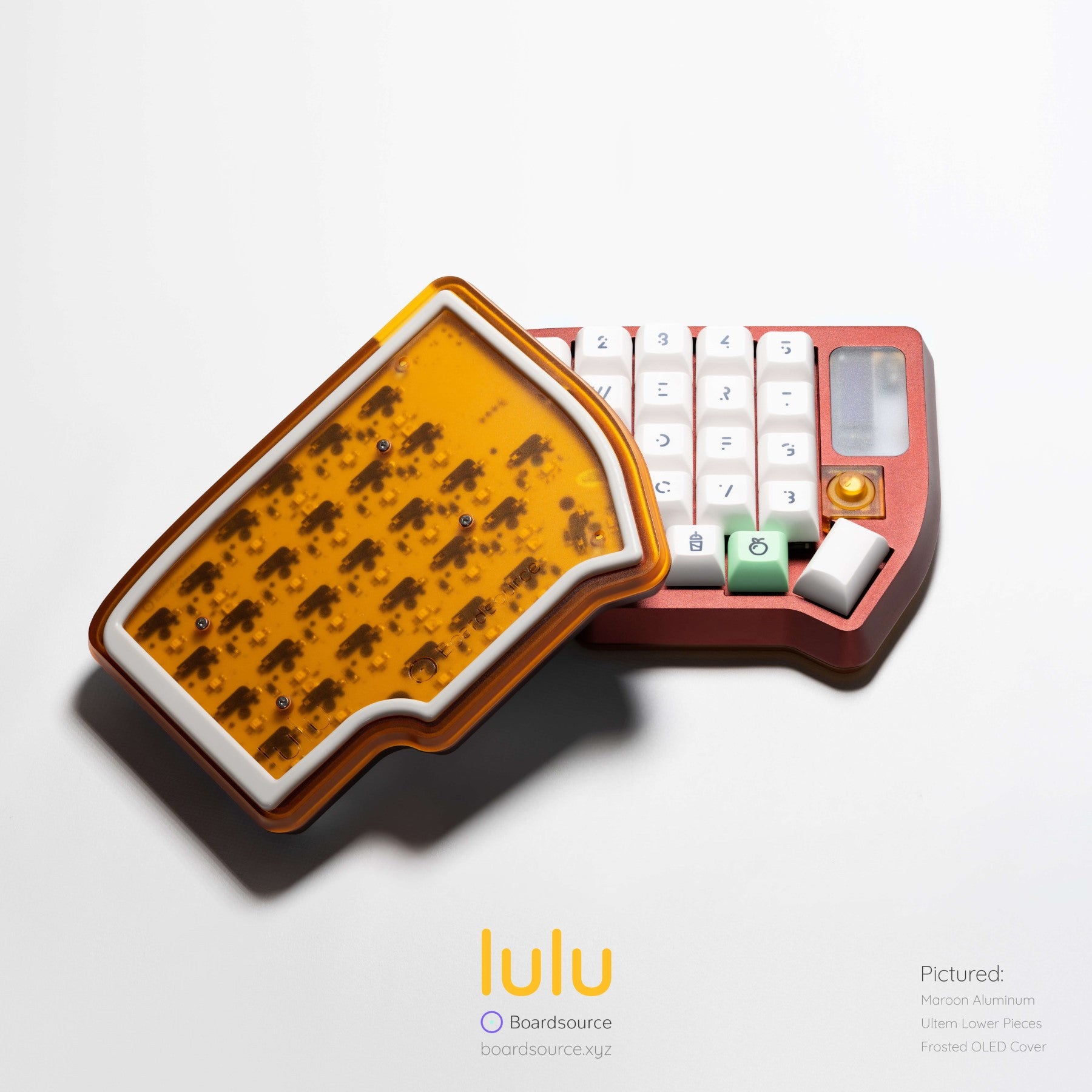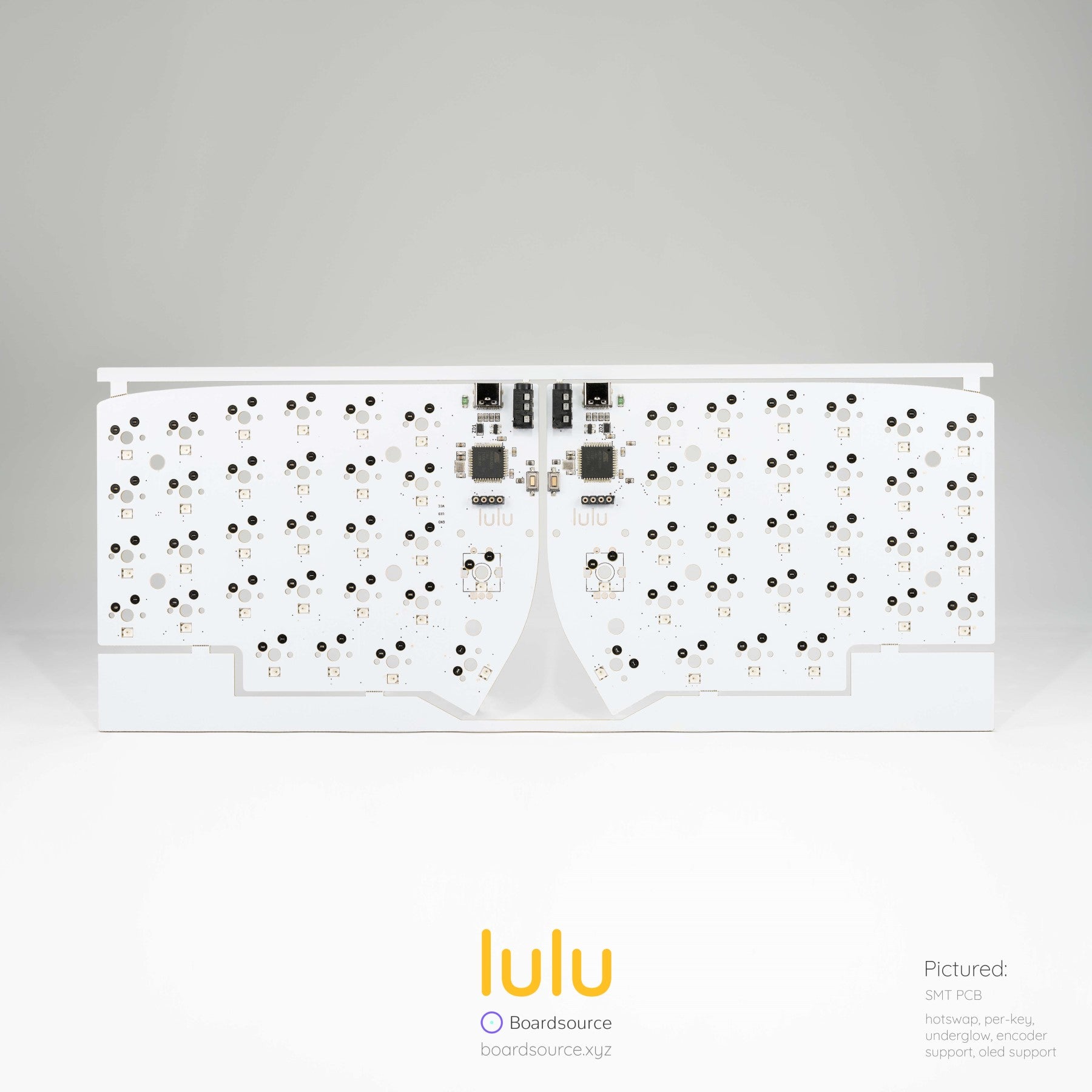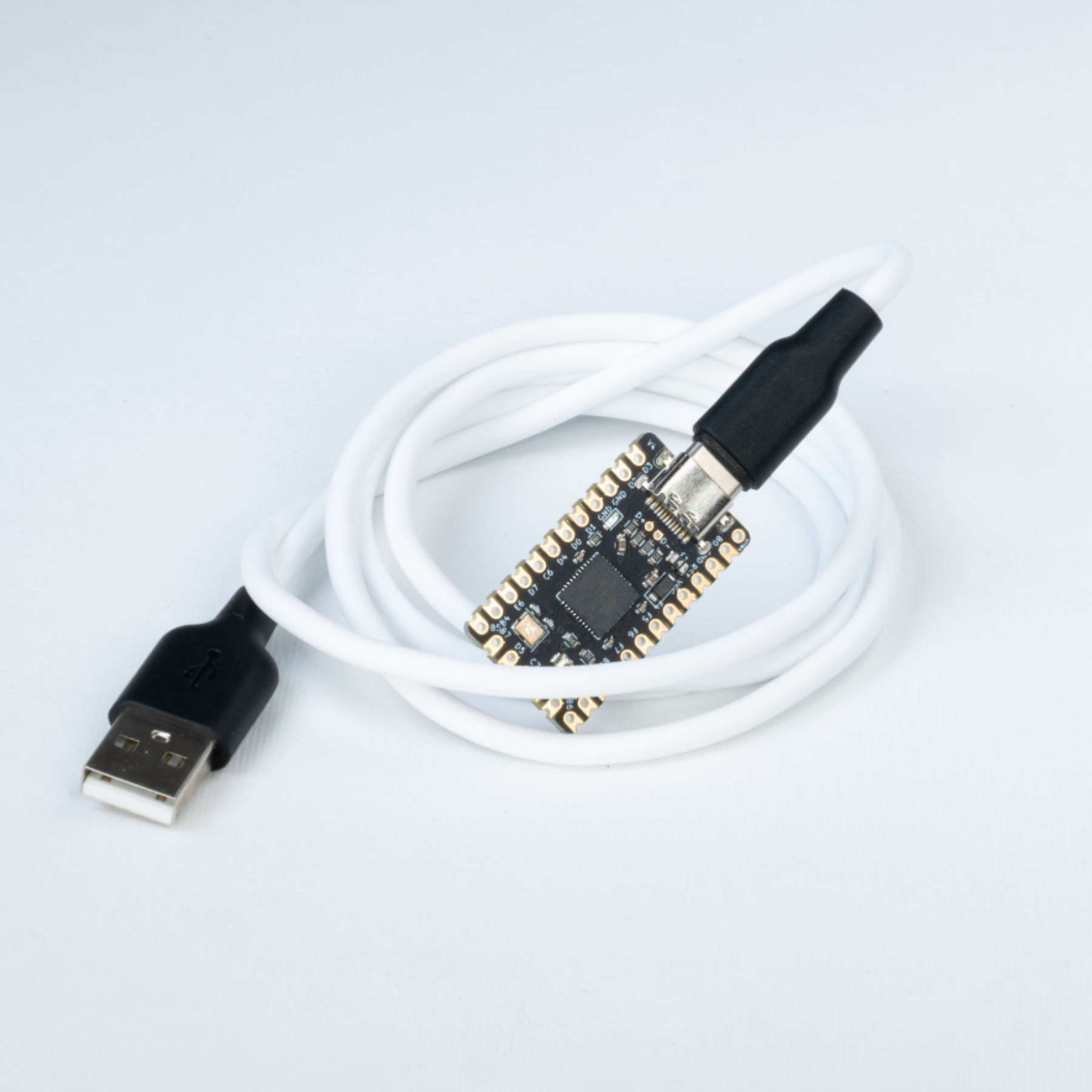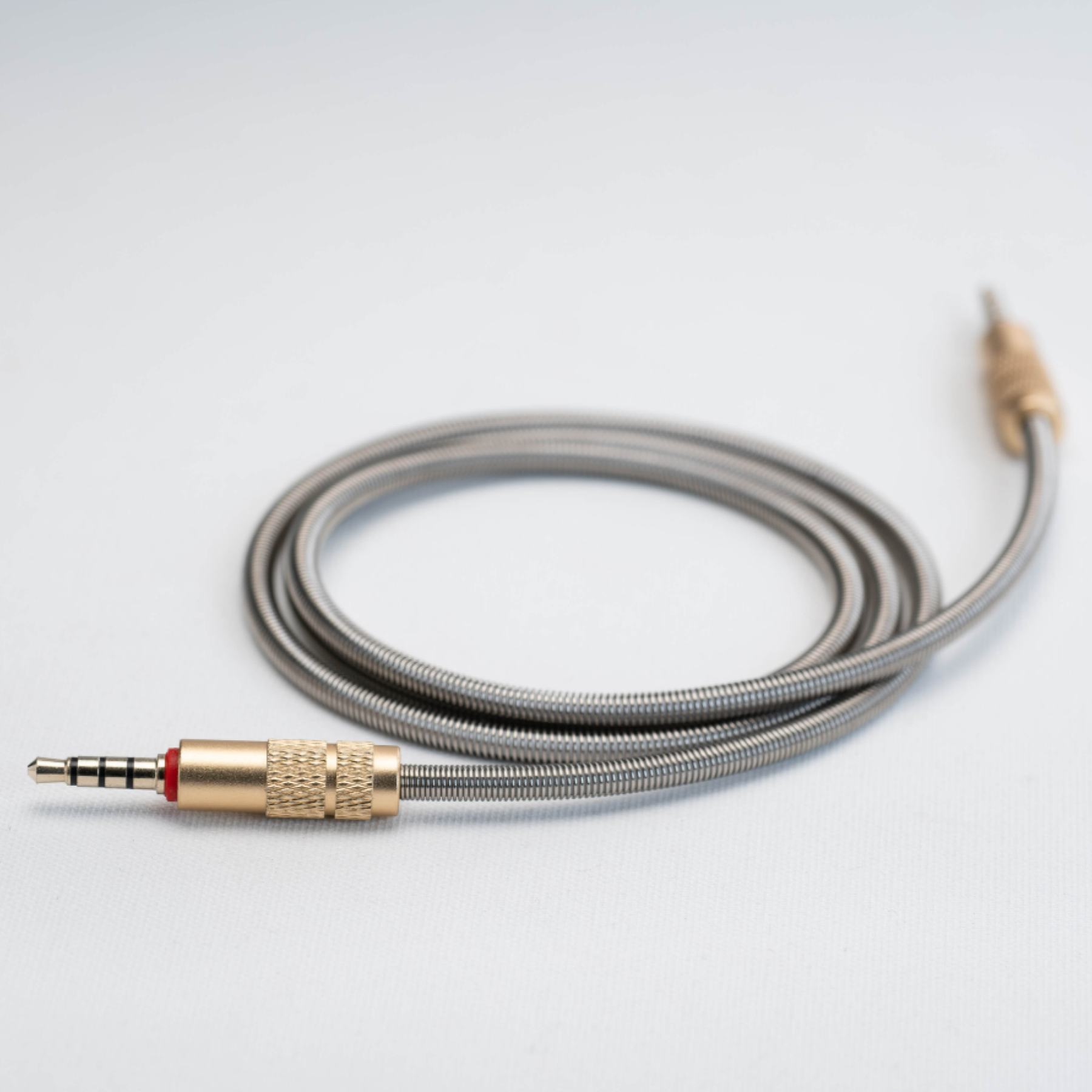 "lulu" by Boardsource
Sale price
€ 27,99
Regular price
€ 30,00
(

€ 0,00

/)
German Sales Tax included. Sales Tax and Shipping will change during Checkout depending on Country.
---
---
 B-Stock Wristrest: The function is fine but the cutout is slightly unclean or has other slight damages.

Overview

lulu is an extensively engineered split keyboard blending two materials, aluminum and polycarbonate resulting in an elegant and alluring end product worthy of any desk. Each half of the lulu is comprised of two main sections, the top half (with integrated plate) is made from machined anodized aluminum available in four distinct color options: silver, space grey, charcoal, and maroon.

 

Proxies:

US:                     Boardsource 
Japan:                Yushakobo
UK:                     mechboards
South America:    Fancy Customs
AUS:                   SwitchKeys
Canada:              Deskhero

   

Features:

Per-key RGB lighting
Underglow
Hotswap (Kailh)
OLED Compatibility
Tenting Options (10°, 15°, 20°)
Rotary encoder support (1 per half)

 

Specifications:

Weight: 242 g (base case only)
162mm x 126mm x 22mm
5 x 6 x 4 split key layout
tenting kit includes 10° 15° & 20°
The Encoder Kit contains 2 sets ( one for each side)

 

Kits Contain:


Case Kit:

lulu case kits are a 'bring your own PCB' solution, as the lulu case is compatible with legacy Lily PCBs already on the market. Case kits include:

2x (L and R) Aluminum Upper Pieces (color combinations listed below)
2x (L and R) Injection molded polycarbonate Lower Pieces (color combinations listed below)
2x OLED Cover Clear
2x OLED Cover Clear Frosted
2x OLED retention plugs used to retain the OLED cover in the case
2s (L and R) Sound Dampening Material (between PCB/Plate)
All necessary assembly hardware (color listed below)

lulu Case Color Combinations (listed by aluminum color):

Silver: Silver Aluminum / Clear Lower Pieces / Silver Hardware

Space Grey: Space Grey Aluminum / Clear Lower Pieces / Silver Hardware

Charcoal: Charcoal Aluminum / Smoke Lower Pieces / Black Hardware

Maroon: Maroon Aluminum / Ultem Lower Pieces / Silver Hardware

_

Tenting Kit:

Tenting kits are an optional add-on to the lulu ecosystem. Tenting kits allow your board to be angled away from your desk (from the middle) in various angles. Tenting kits for the lulu include legs to tent your case at 10°, 15°, and 20°. Tenting kits are offered in all three polycarbonate colors Lower Pieces are offered in allowing users to color match or intentionall mix and match their builds. Tenting Kits Include:

2x (L and R) 10° Tenting Legs
2x (L and R) 15° Tenting Legs
2x (L and R) 20° Tenting Legs
All necessary mounting hardware (Clear/Ultem include silver, Smoke includes black)

_

Encoder Kit:

For users who wish to add rotary encoders to the lulu build, we have designed a custom Encoder Kit for the lulu which fits the case seamlessly. The lulu SMT PCB offered during Group Buy has rotary encoder support in two locations, directly beneath the OLED location on each half. By default that location has a hotswap socket to accept a key switch, so the rotary encoder kit is completely optional. If you have a Lily PCB already in your posession you plan on using with the lulu case, it is reccomended you still purchase this kit an de-solder your encoder and install this one instead. The custom designed knob for the lulu is using the 'D' shape connection, and the rotary encoder component is a specific height to make each piece work properly. The rotary encoder footprint on the lulu SMT PCB is the standard encoder footprint. NOTE: Users must solder the rotary encoder component onto the PCB themselves, it is NOT installed during SMT assembly and is an optional kit.

Rotary Encoder Kits Include:

2x (L and R) Rotary Encoder Plugs
2x Rotary Encoder Knobs
2x Rotary Encoders

_

Extra Lower Piece Kit:

In order to ensure smooth production and viable fulfillment, color combinations of Cases and Lower Pieces in Case Kits are defined. In order to allow customers to customize their board further, we are offering the ability to purchase additional Lower Piece Kits during GB.

Extra Lower Piece Kits Include:

2x (L and R) Polycarbonate Lower Pieces

 

Group Buy Format

The lulu GB is limited to 1,000 case units. If the limit is close to being met, we will notify customers via Discord and give as much notice as possible. If/when a limit is met, we will close the GB. We will potentially open a 2nd Round GB shortly thereafter with a later fulfillment date. This allows us to give all customers a reasonable expectation of delivery dates.

Other Notes On Options:

The OLED-S listed in the kit configurator will give you 2x OLEDs, one for each half. The OLED-S sold by Boardsource (and supplied to proxies) has male socket headers pre-soldered to the OLED, this allows for solder-less installation to the lulu SMT PCB. The lulu SMT PCB has female sockets soldered to the PCB during SMT assembly.

  





 
If you have questions regarding this product or need any other assistance please contact us via our contact form or write us an E-Mail to: support@keygem.com

You can also join our Discord Community to get the latest news and support here: KEYGEM Discord

Frequently asked questions will be added to our FAQ.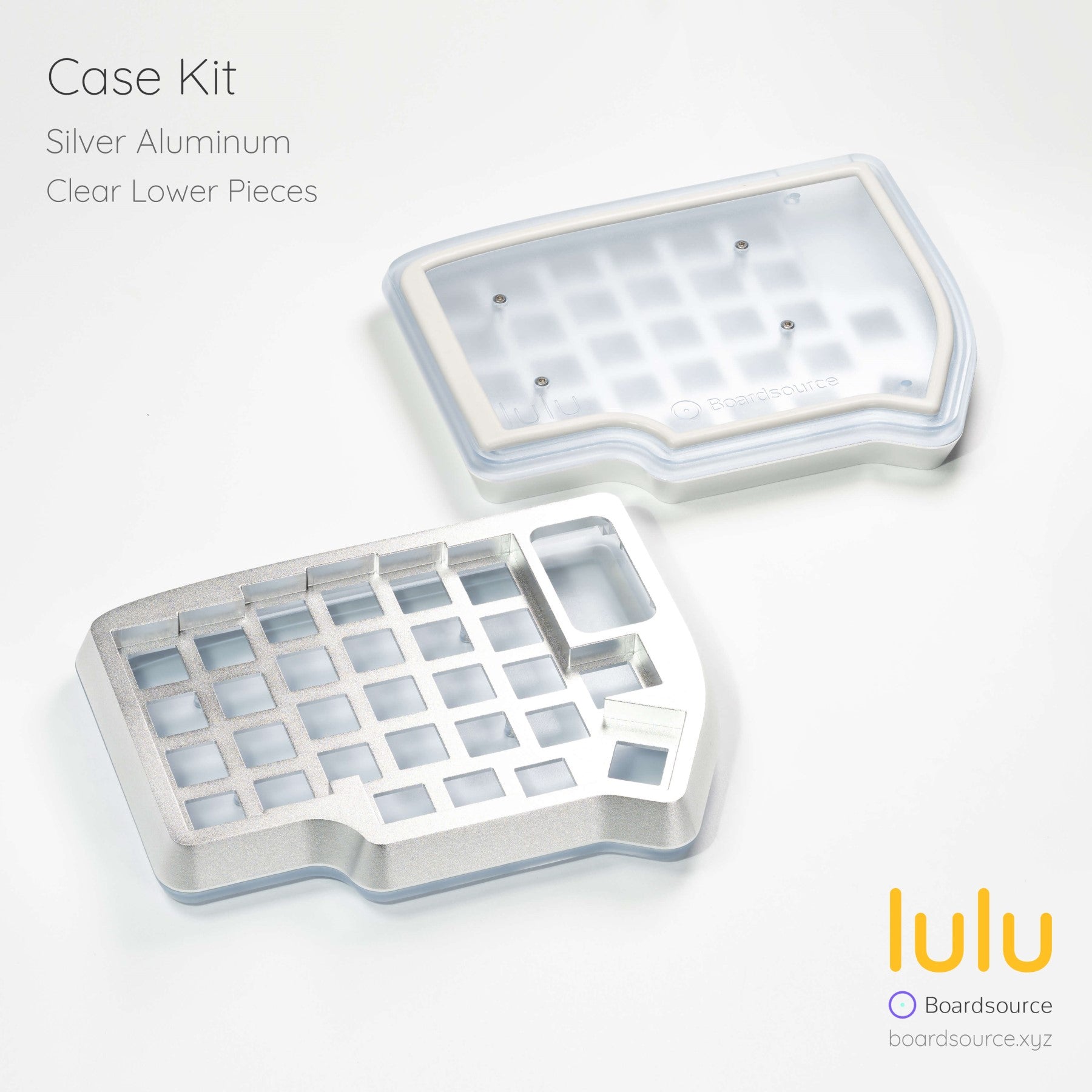 "lulu" by Boardsource
Sale price
€ 27,99
Regular price
€ 30,00
Choose options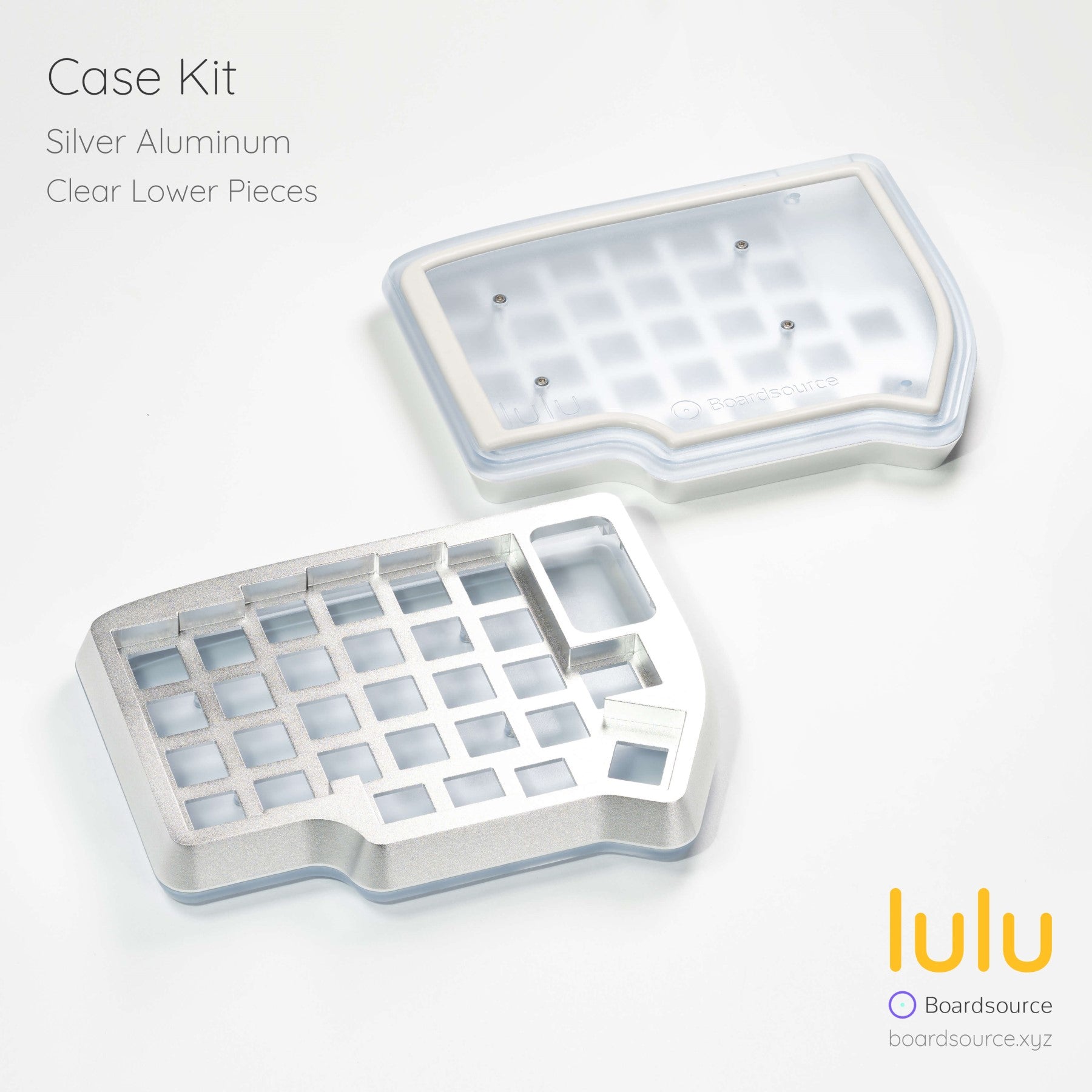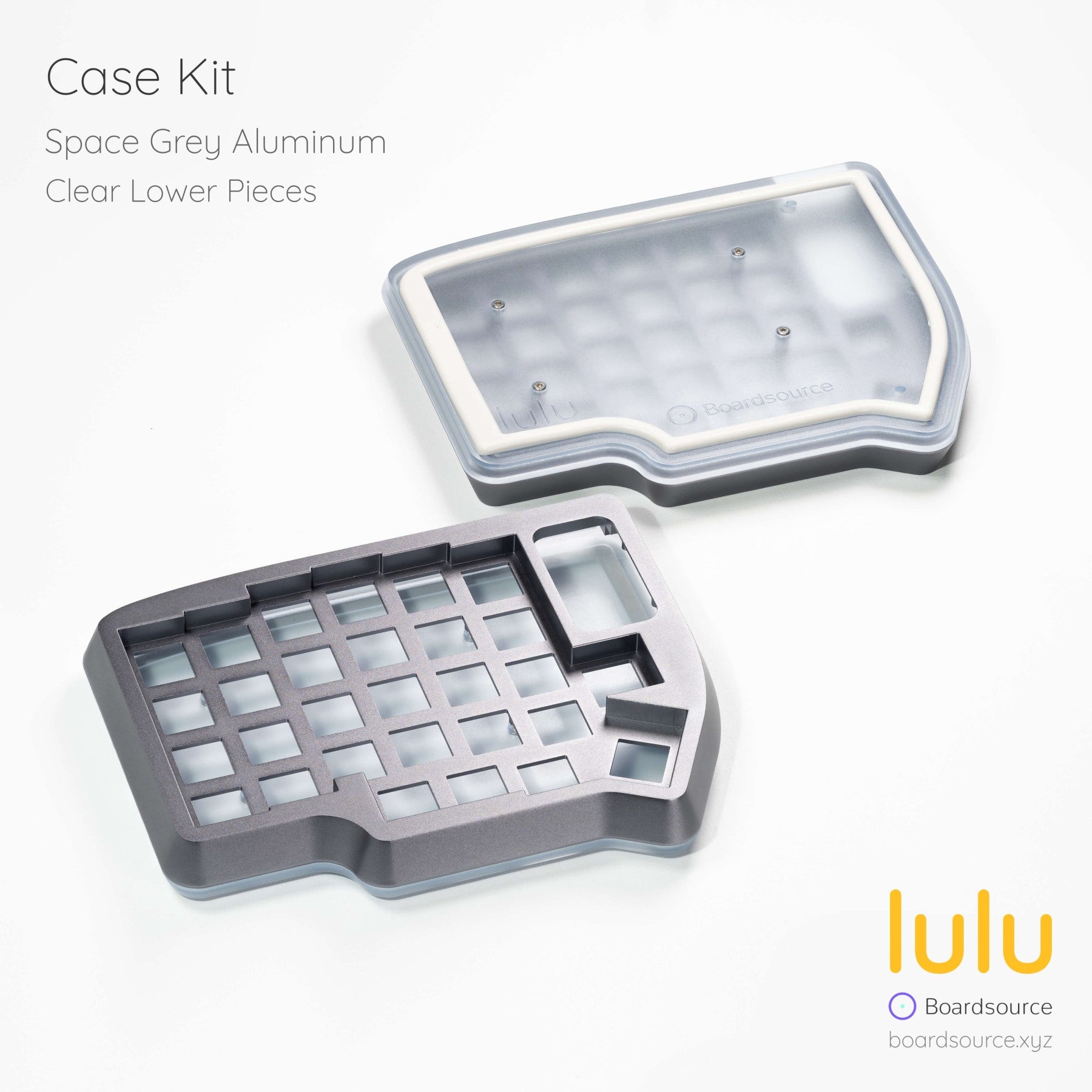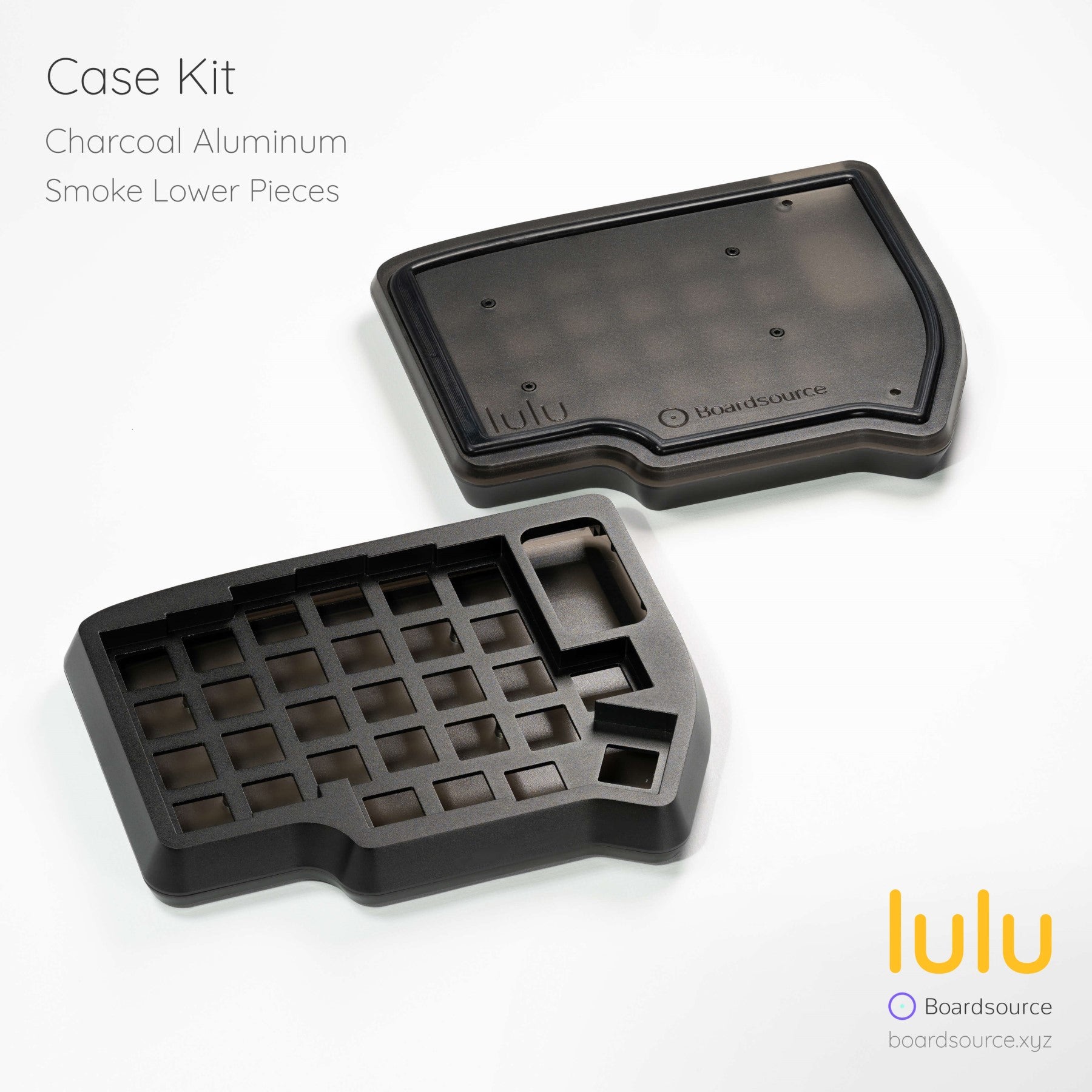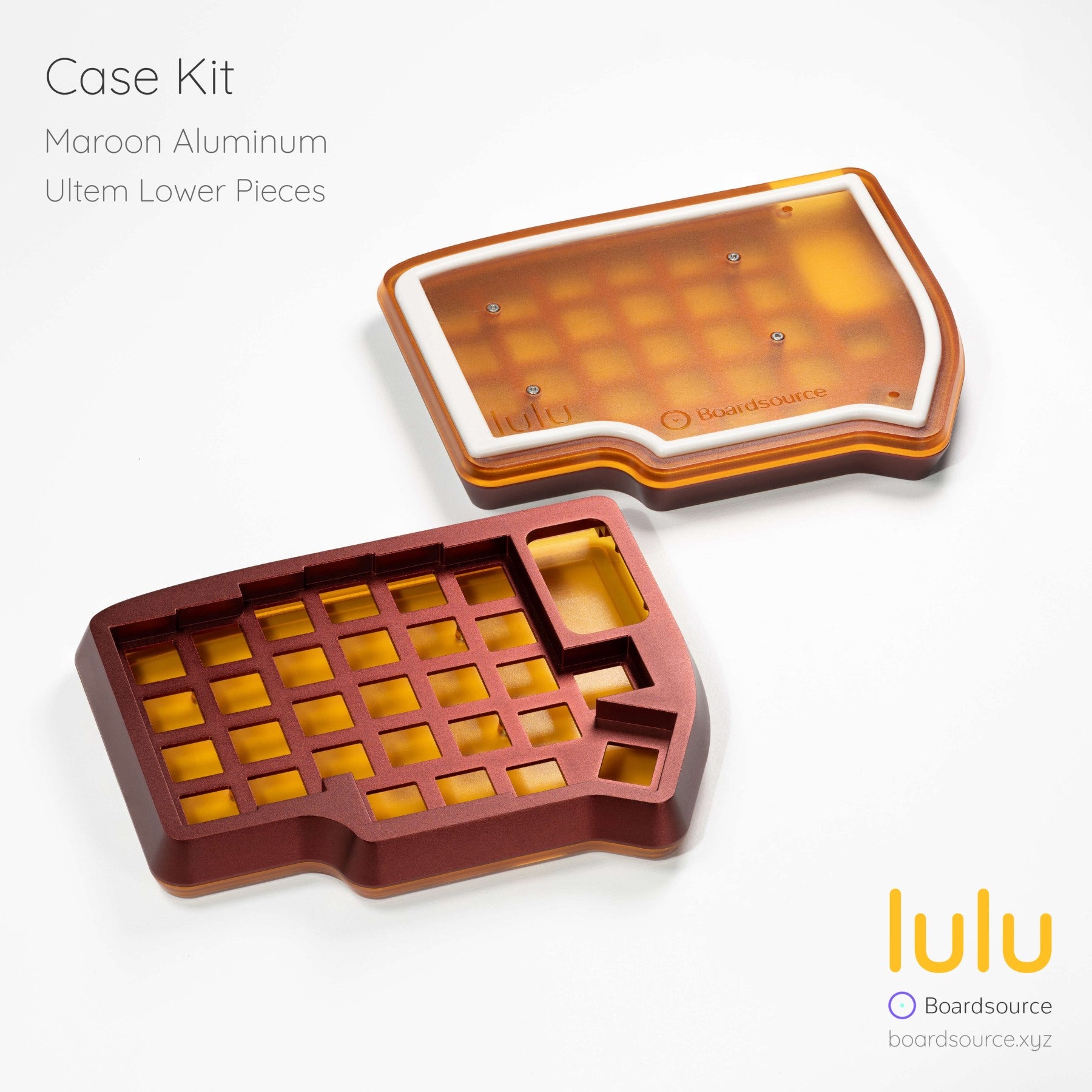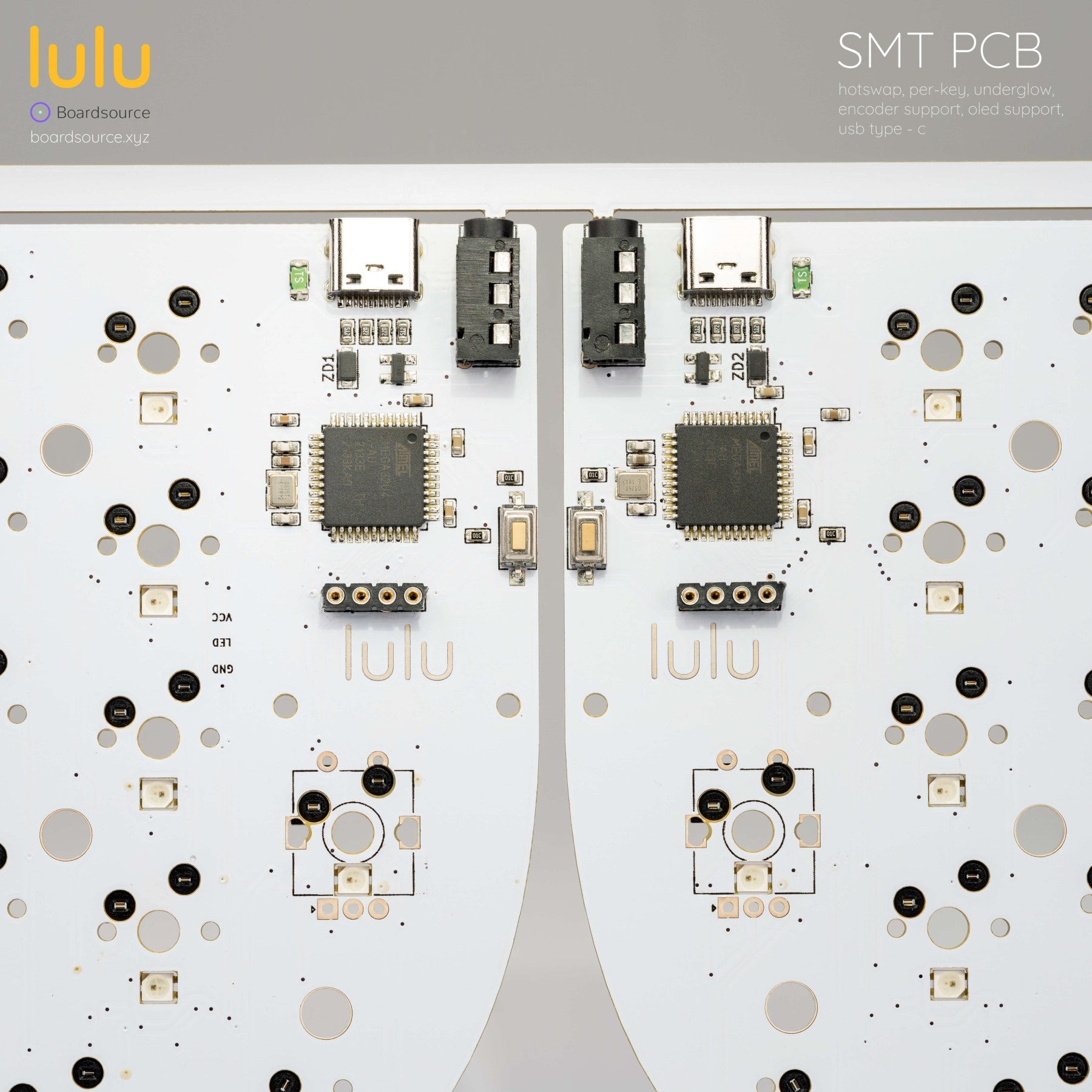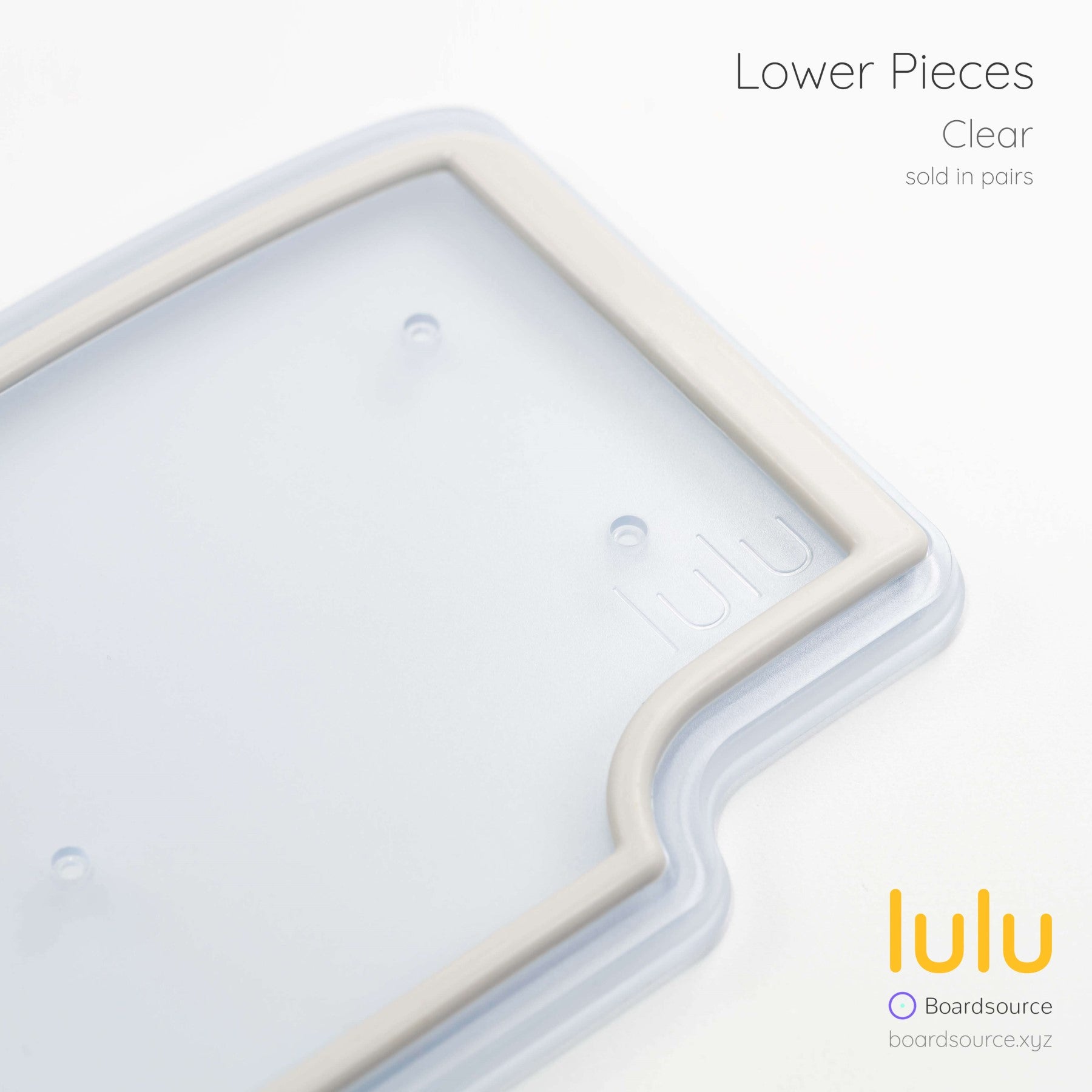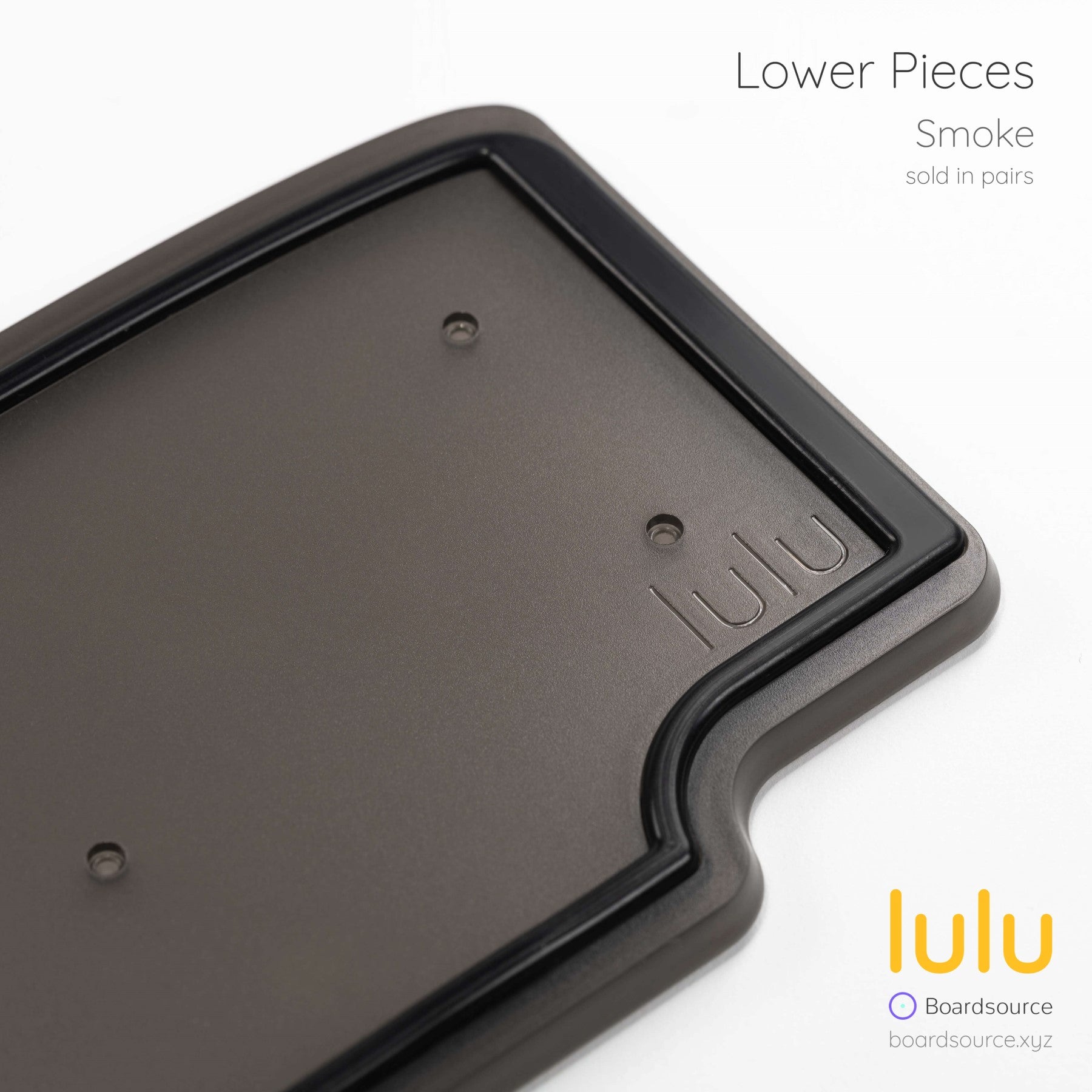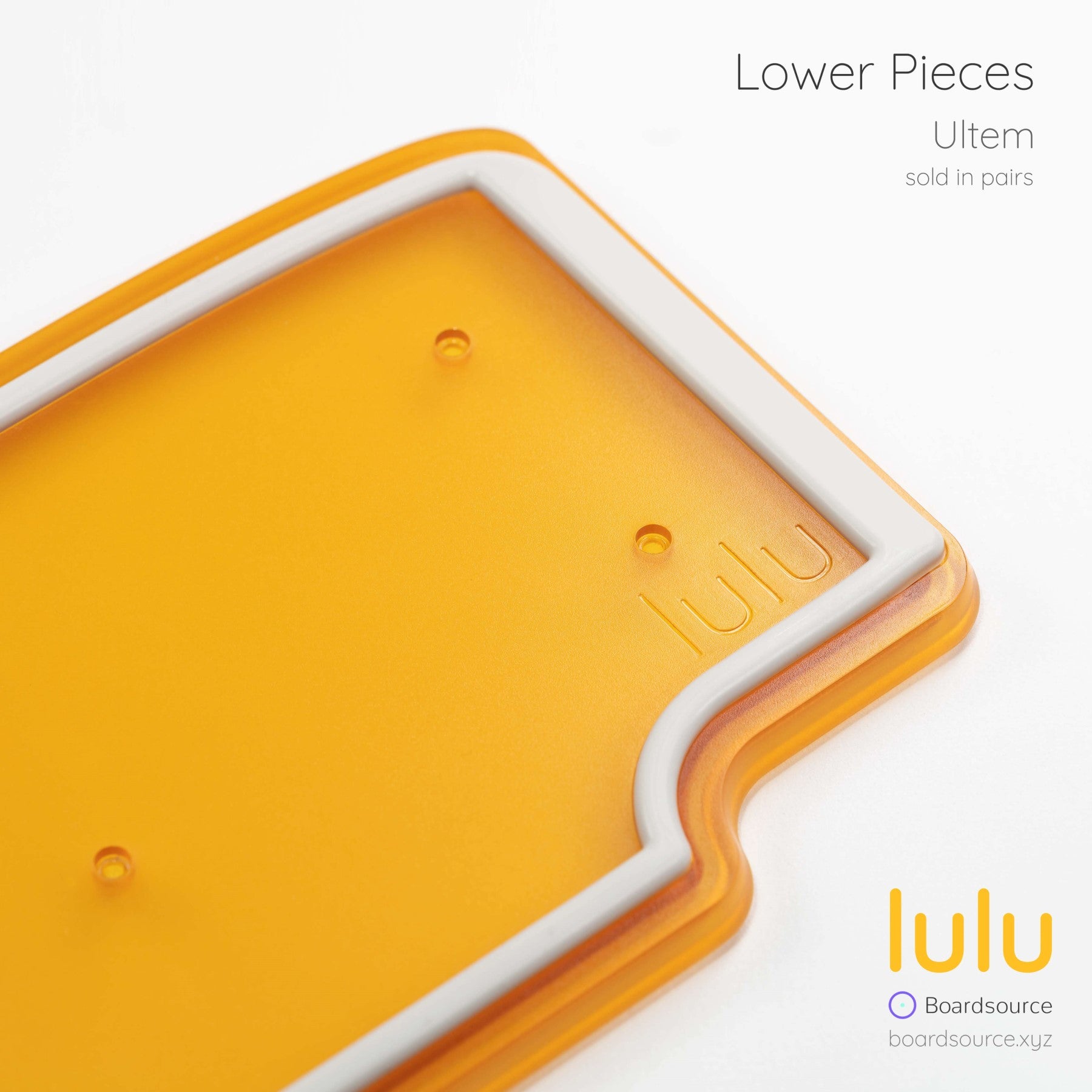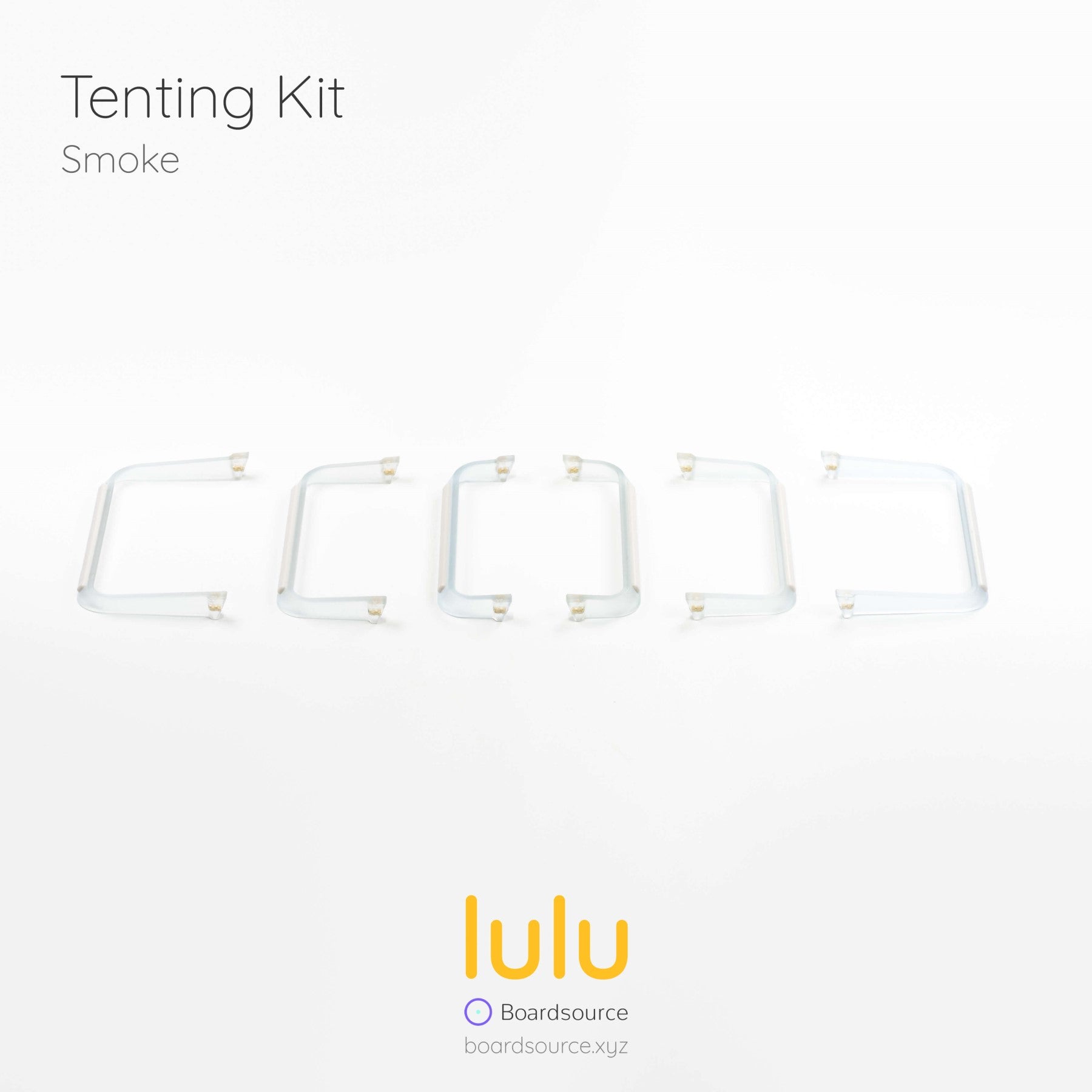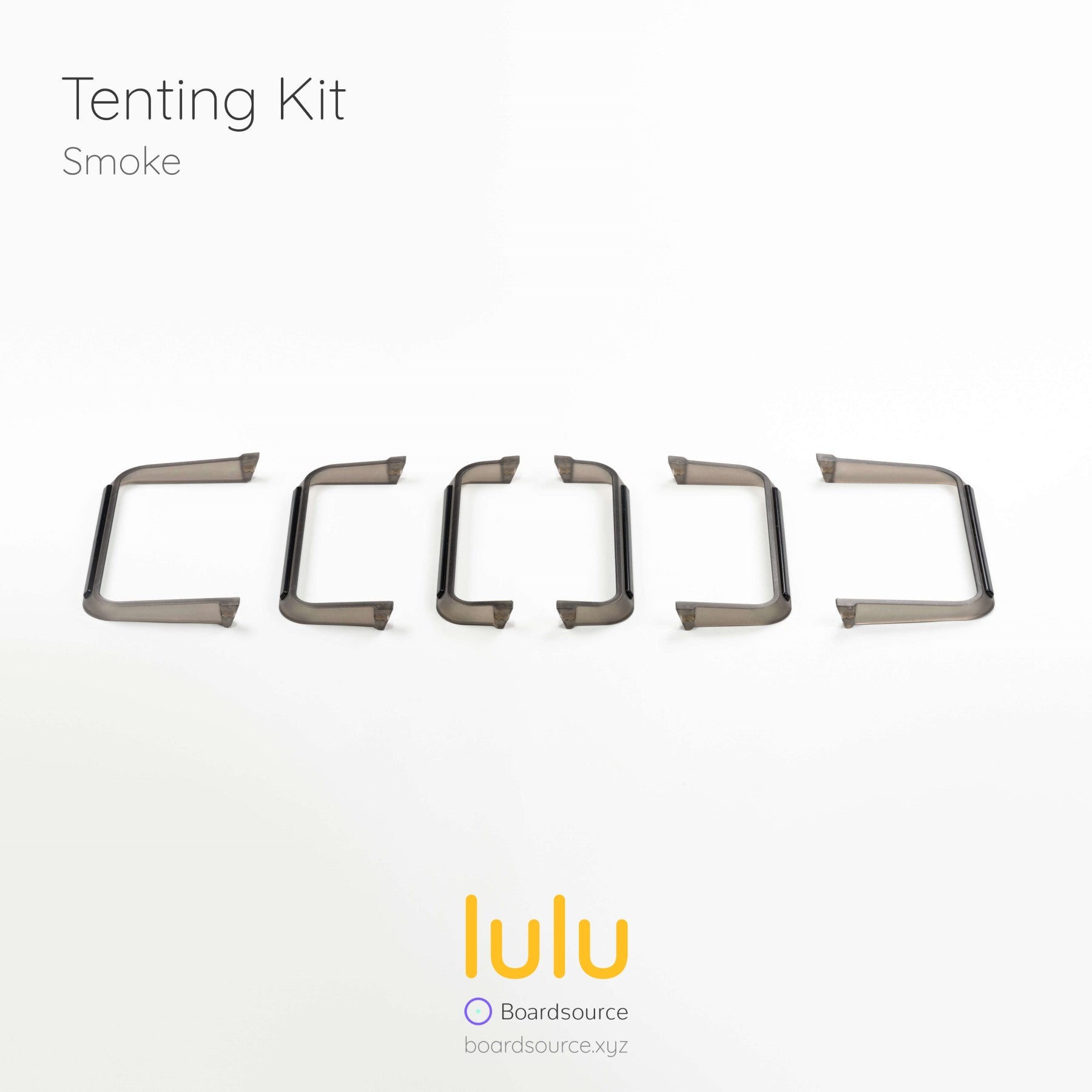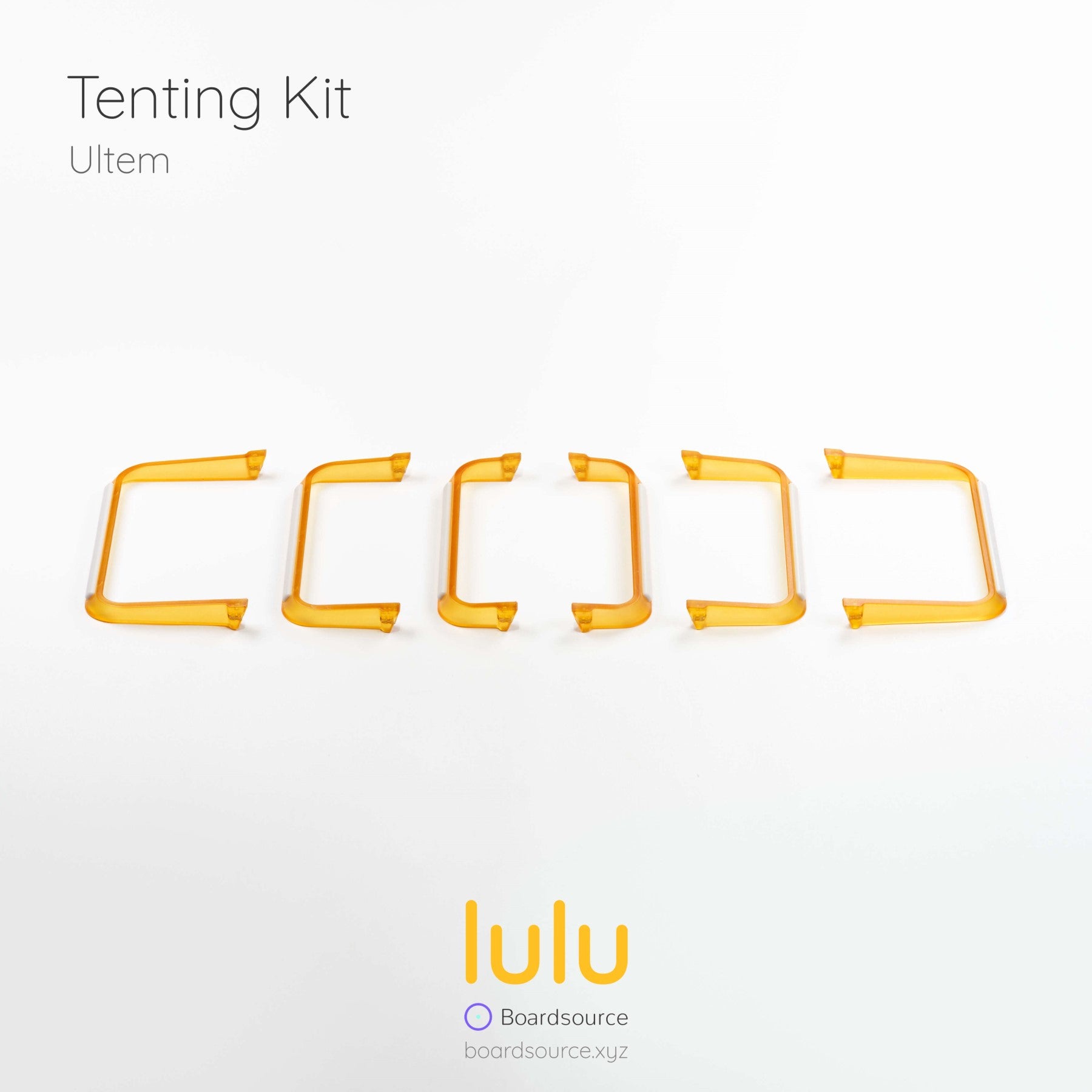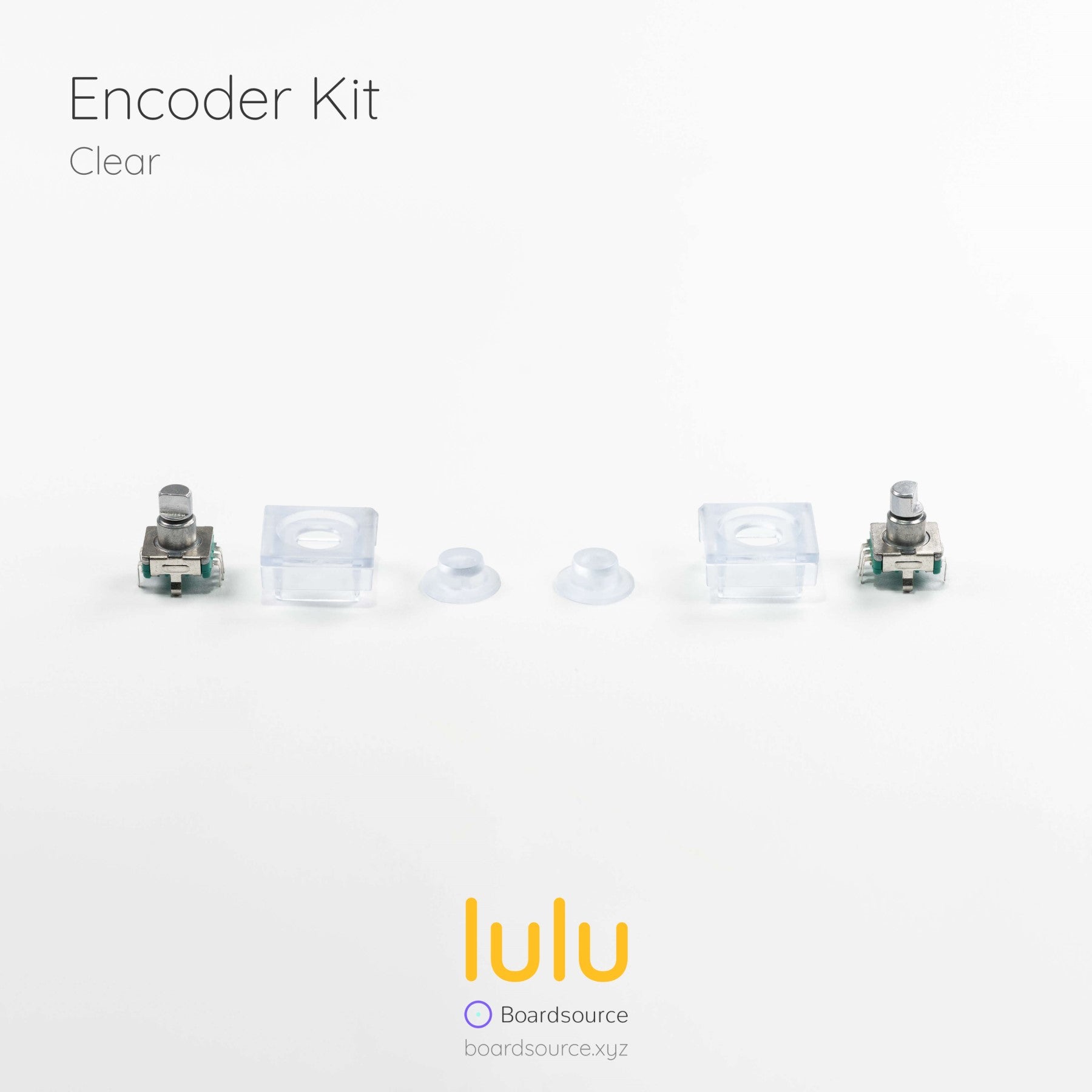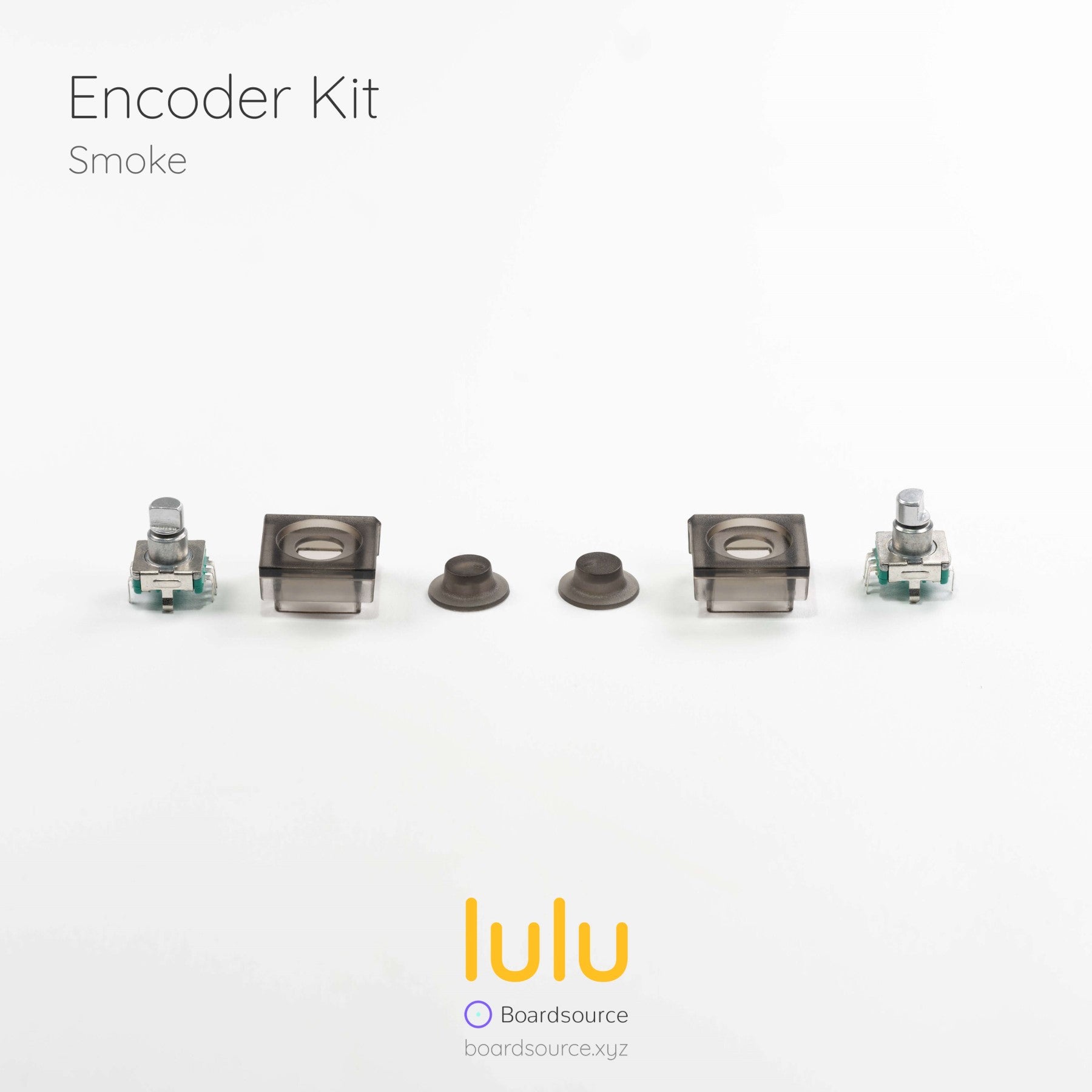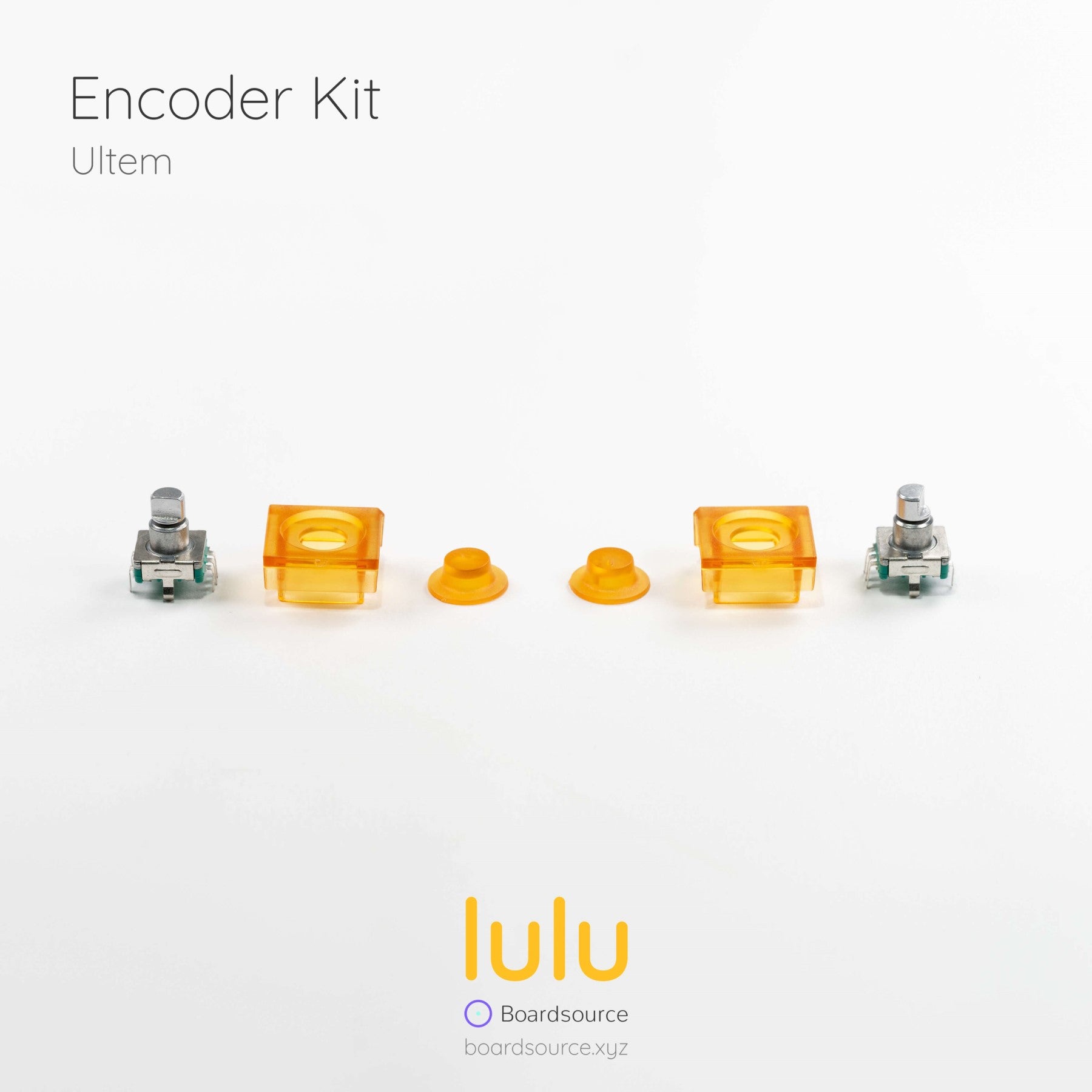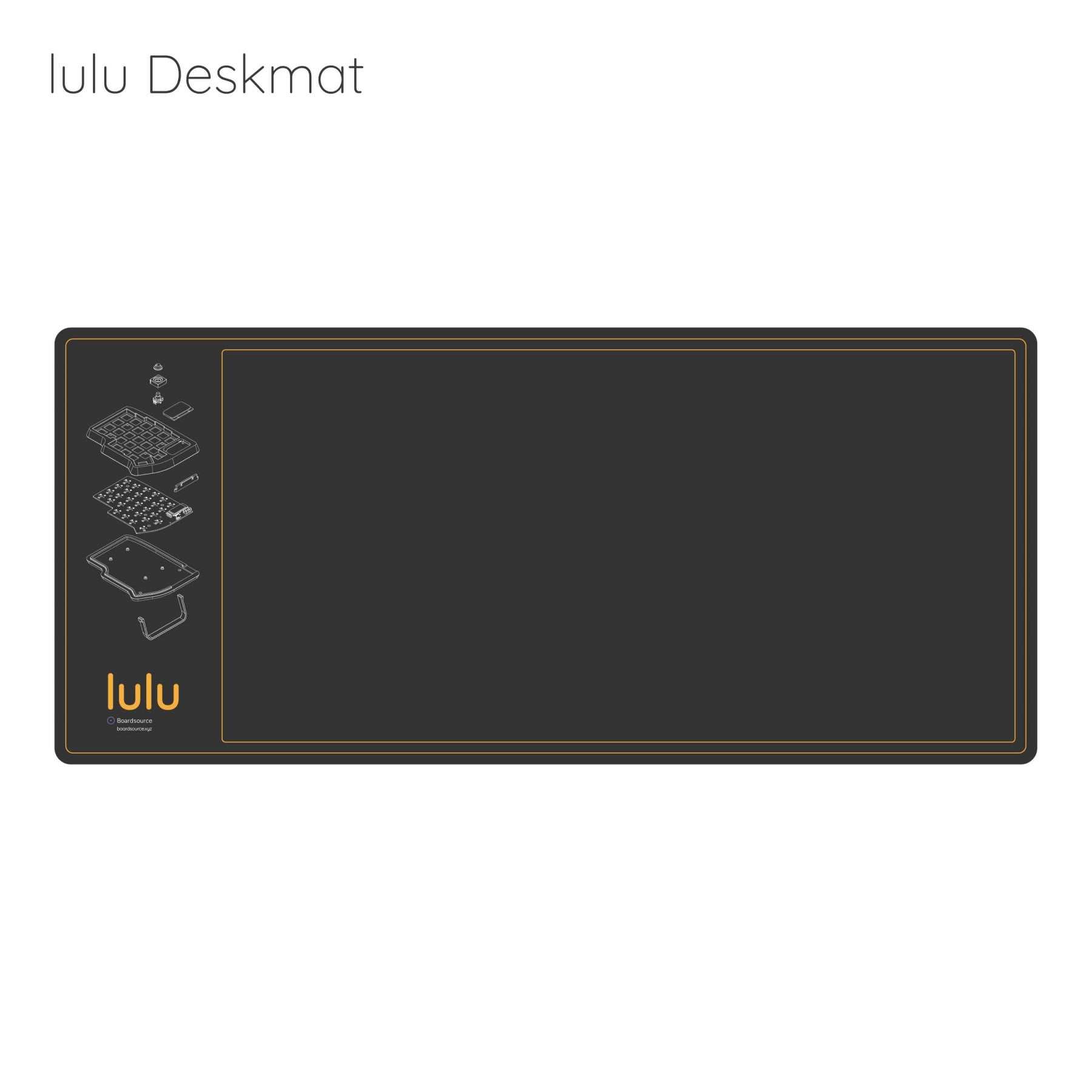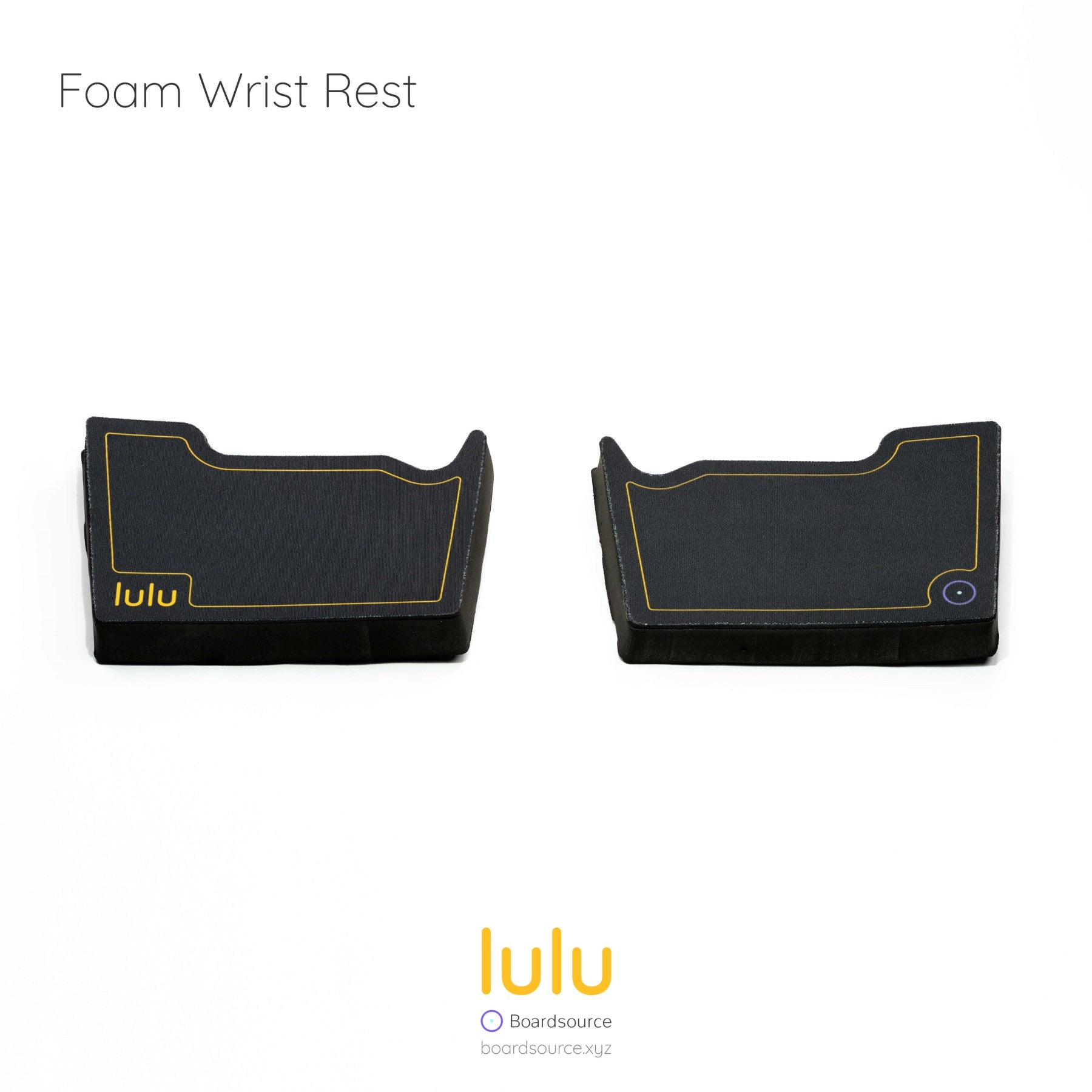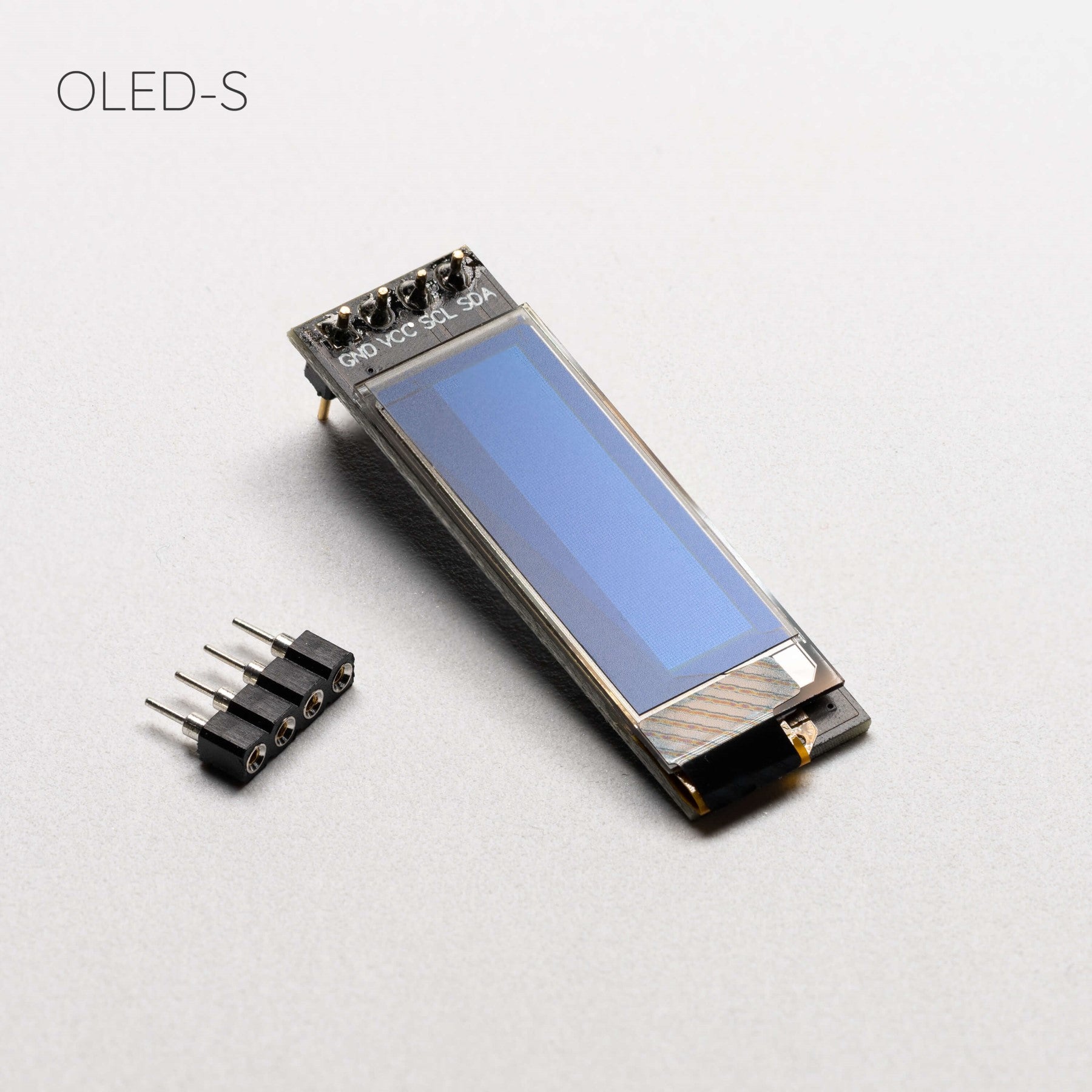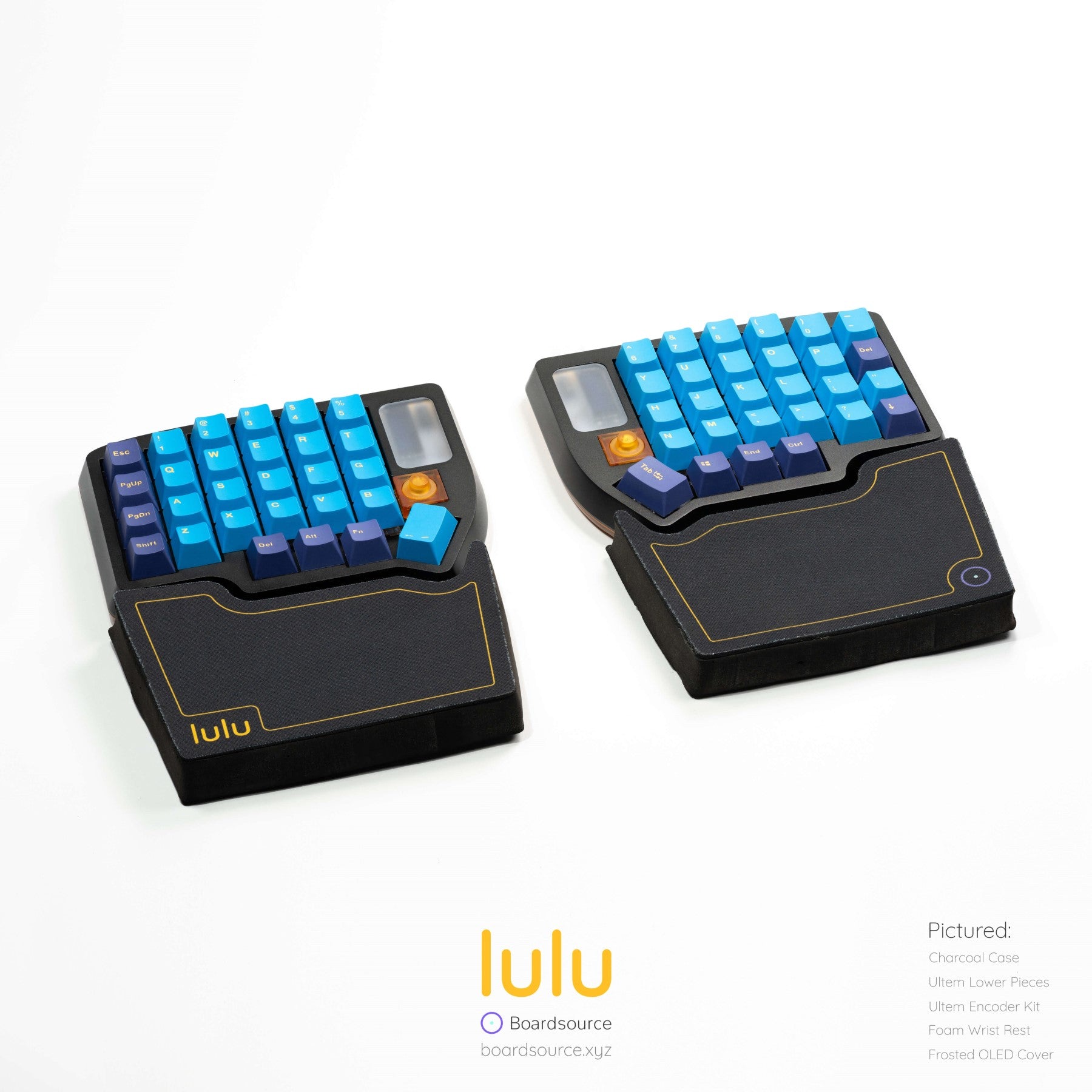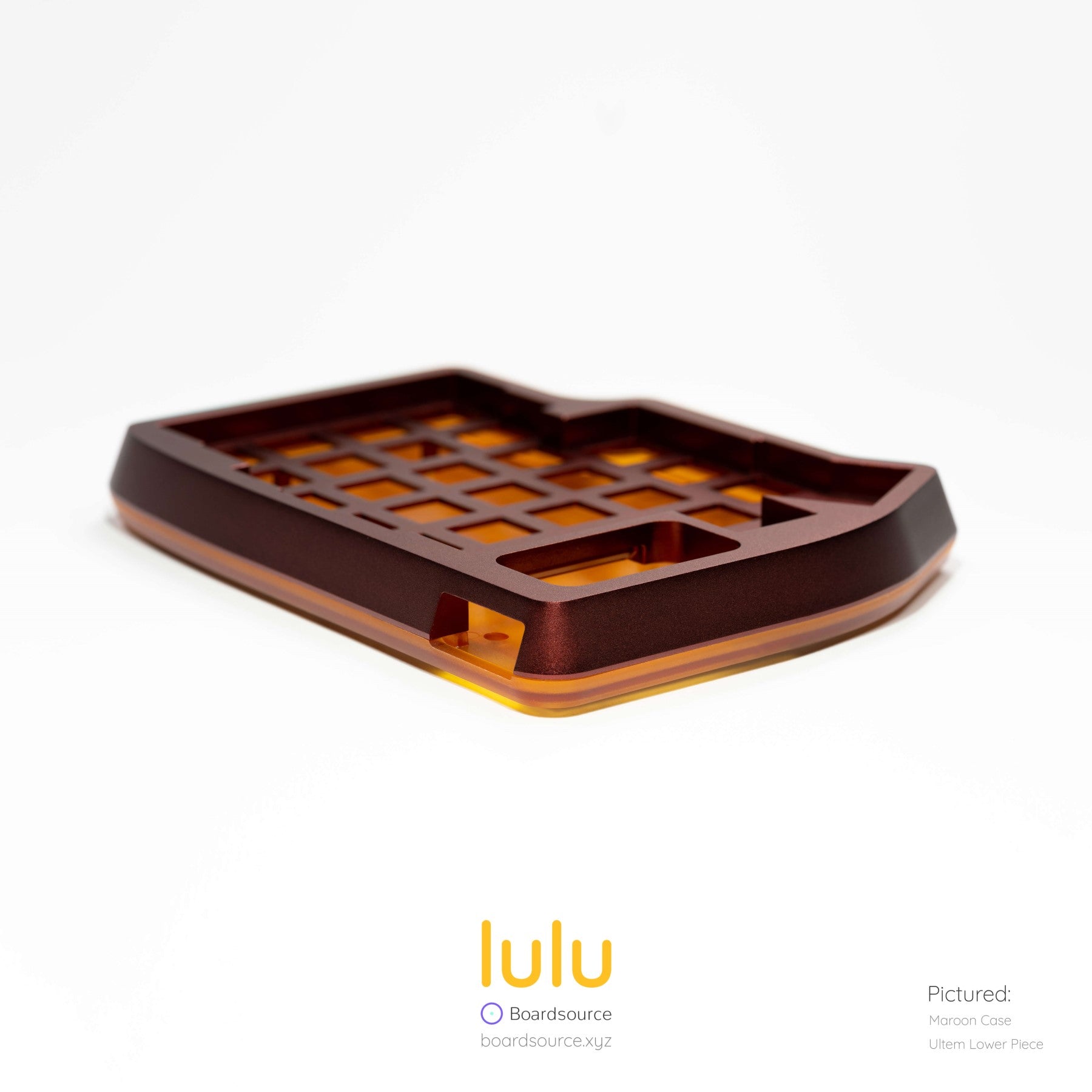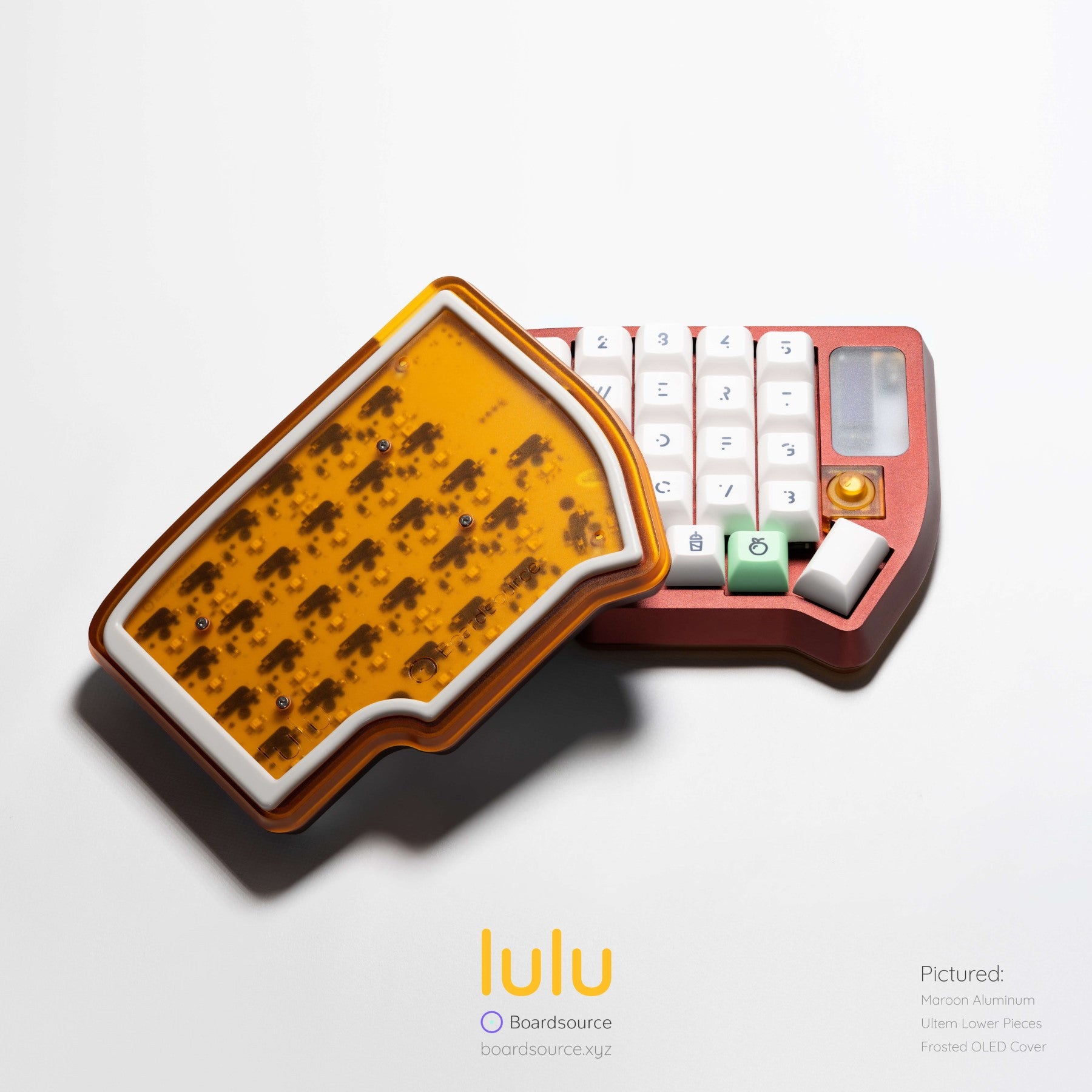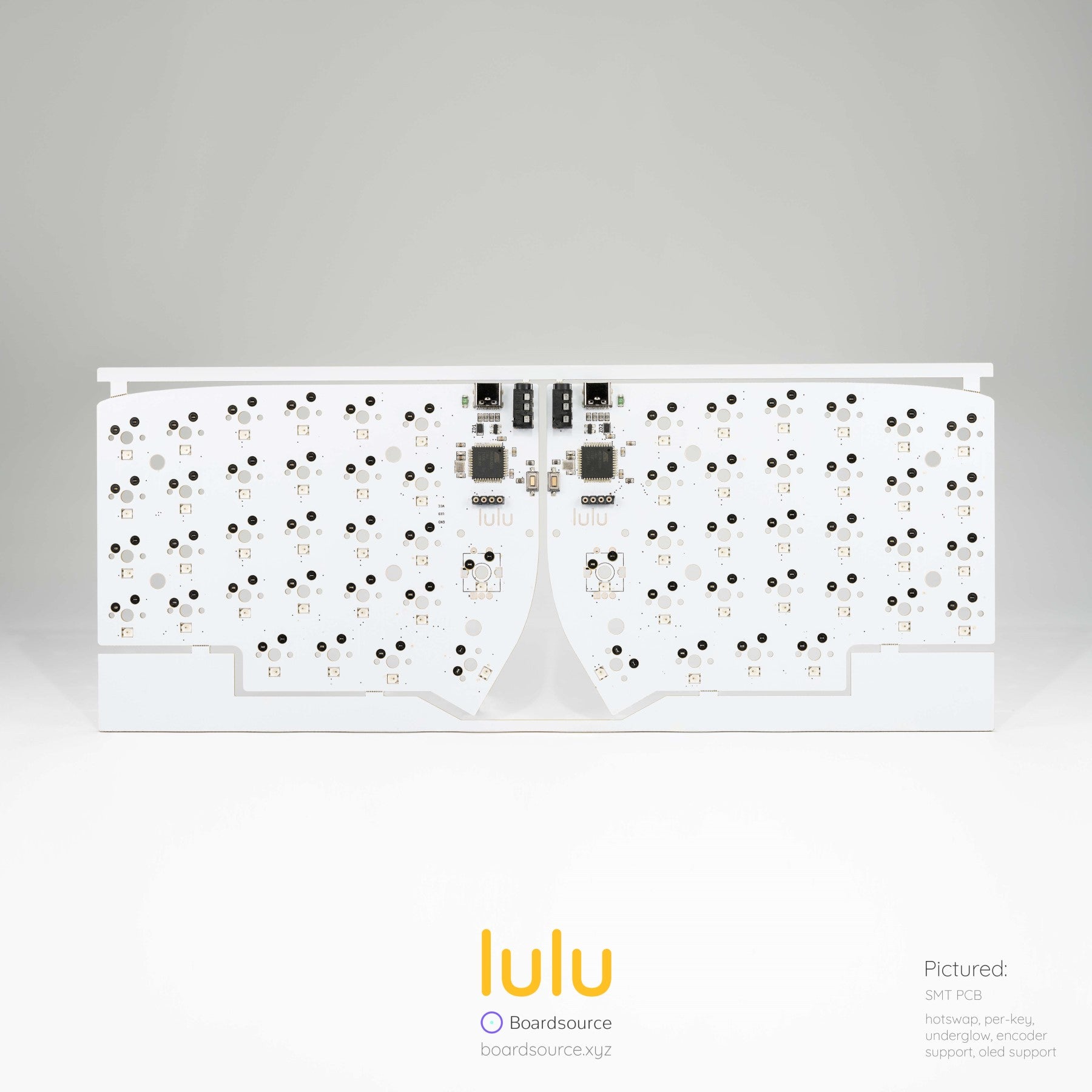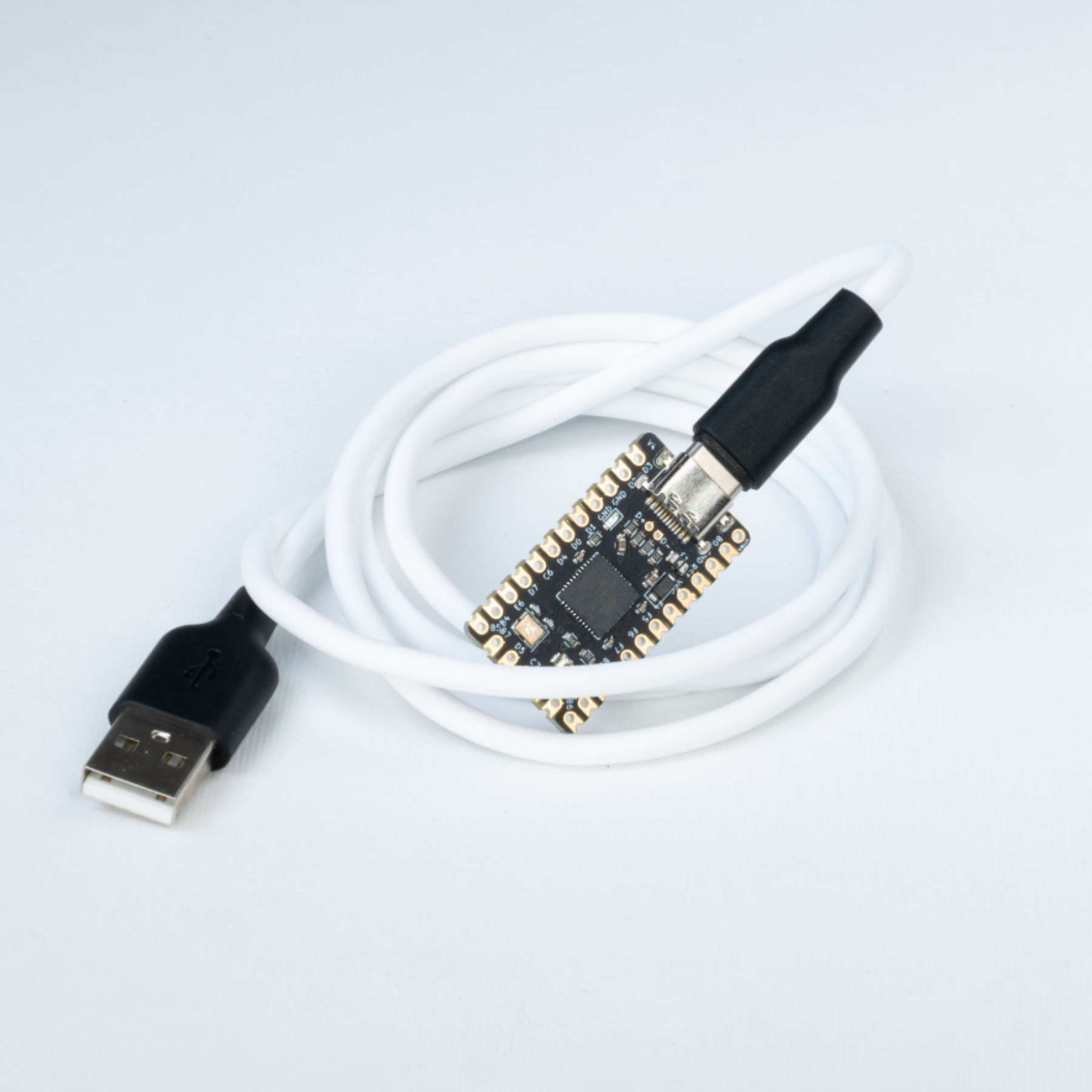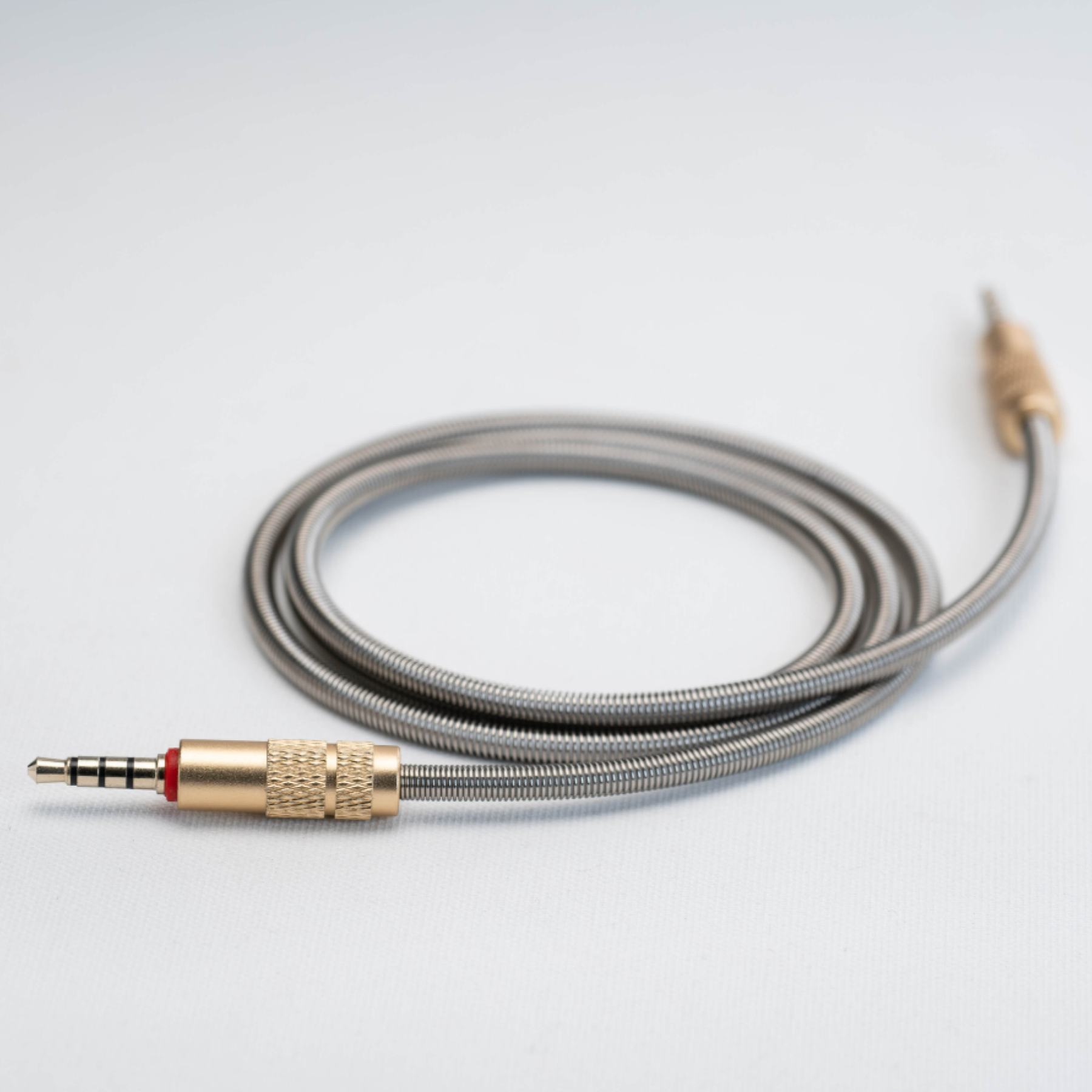 Sale price
€ 27,99
Regular price
€ 30,00
(

€ 0,00

/)
German Sales Tax included. Sales Tax and Shipping will change during Checkout depending on Country.
---
---
View details