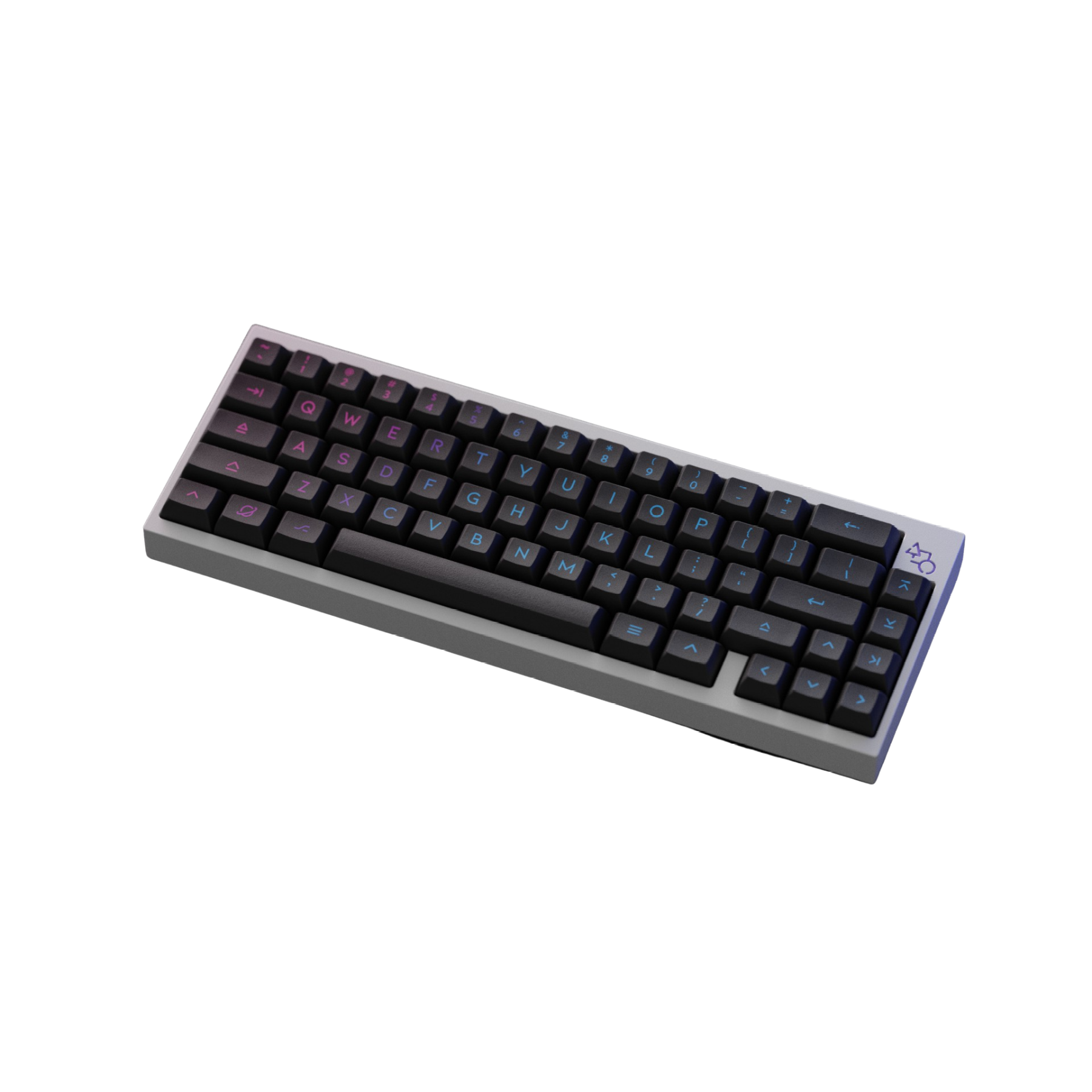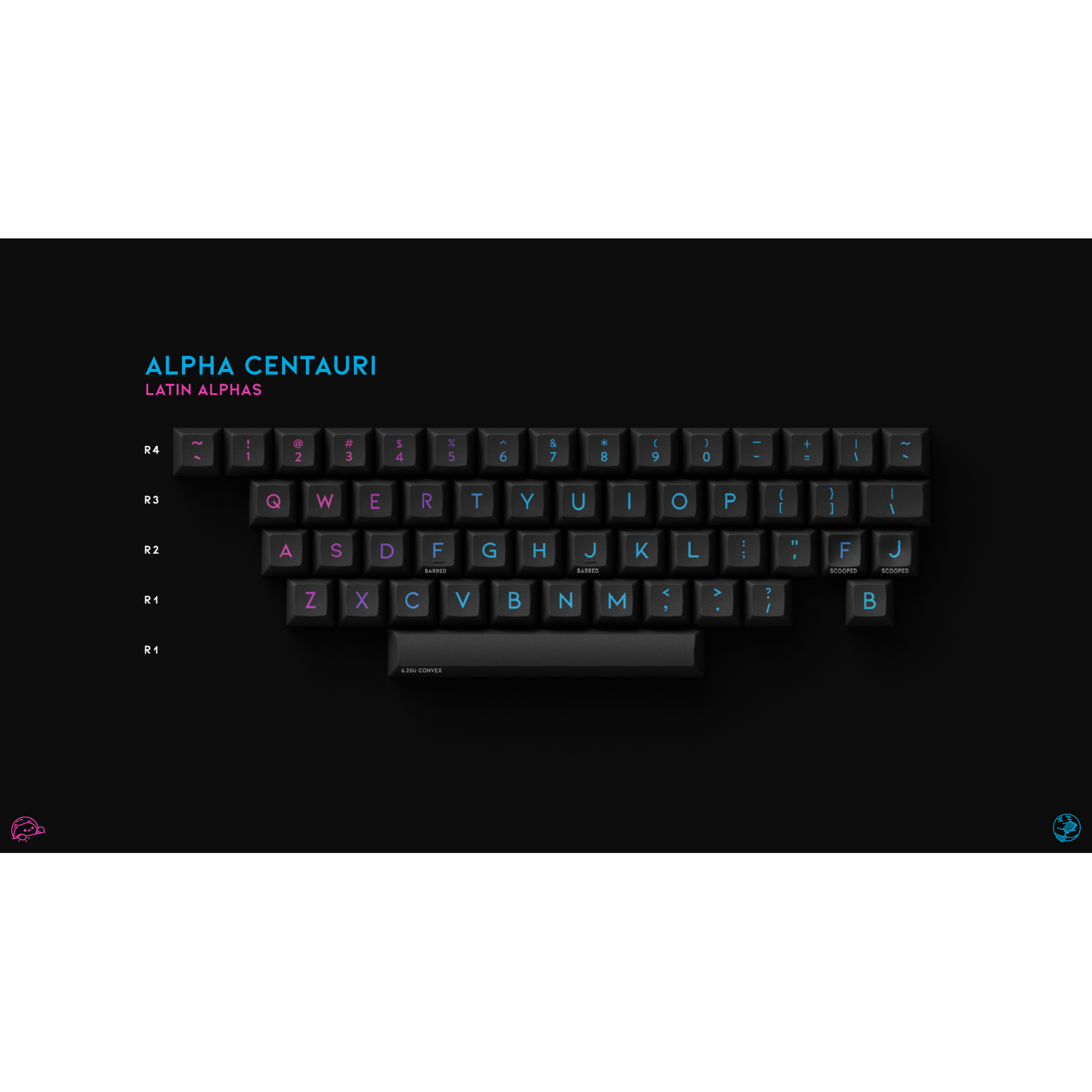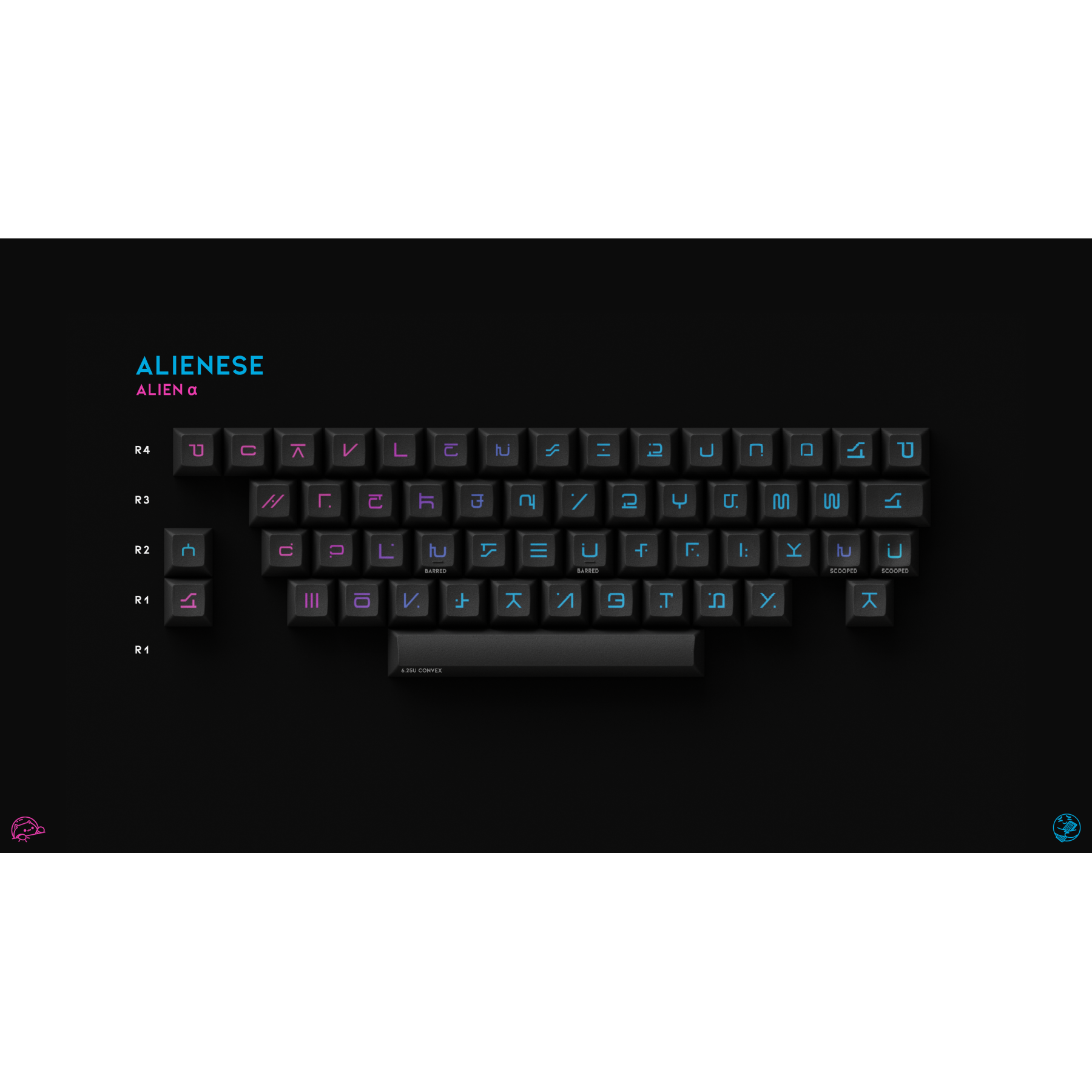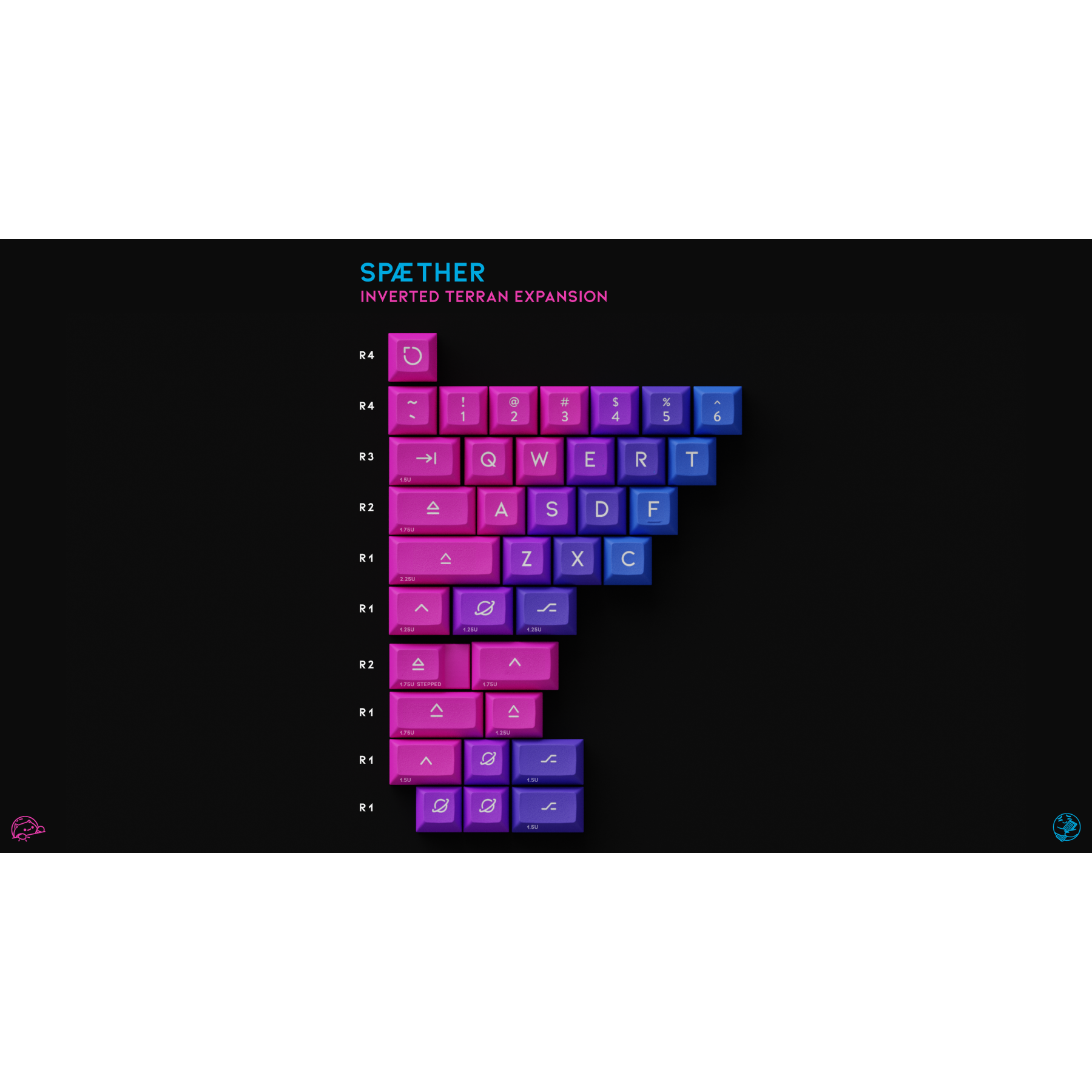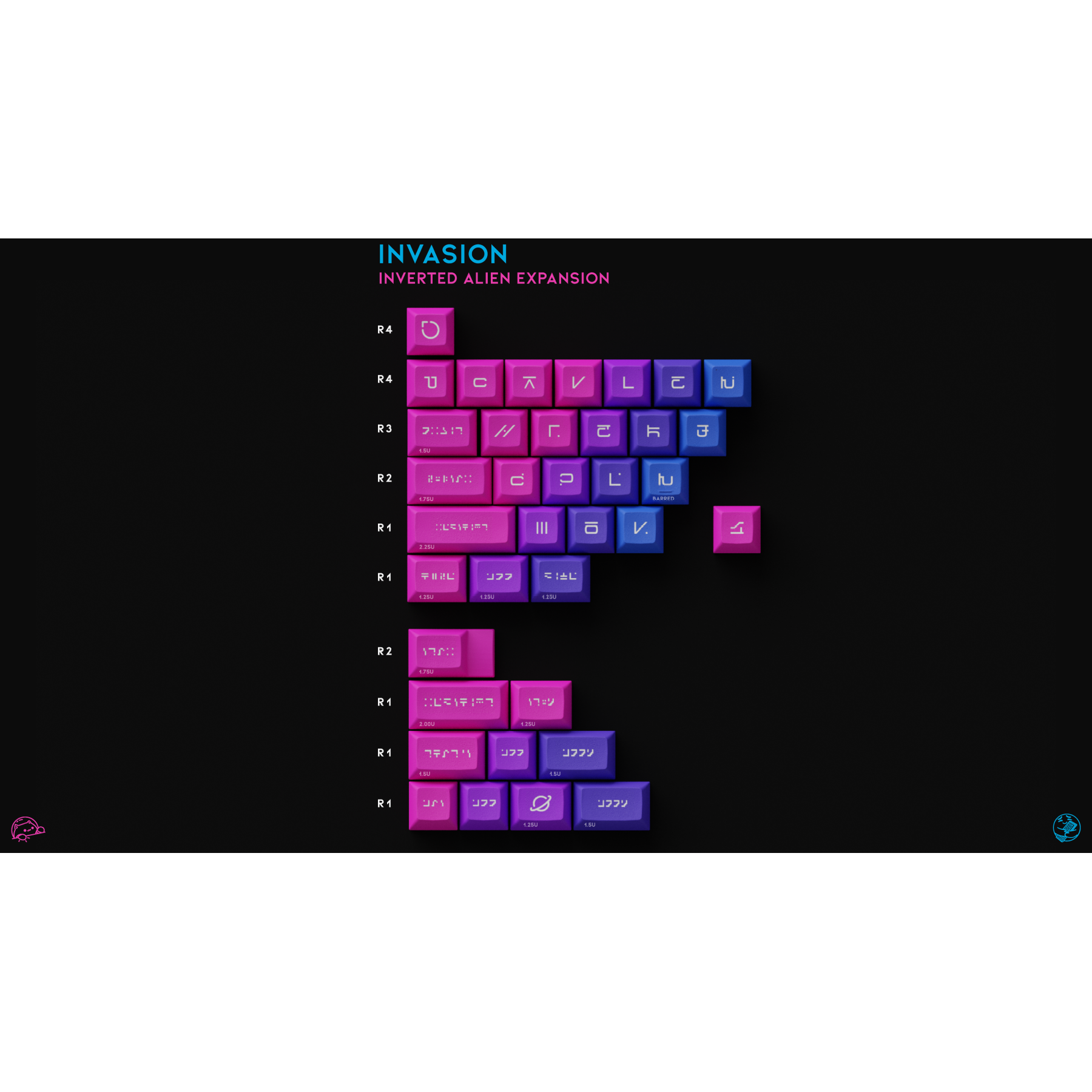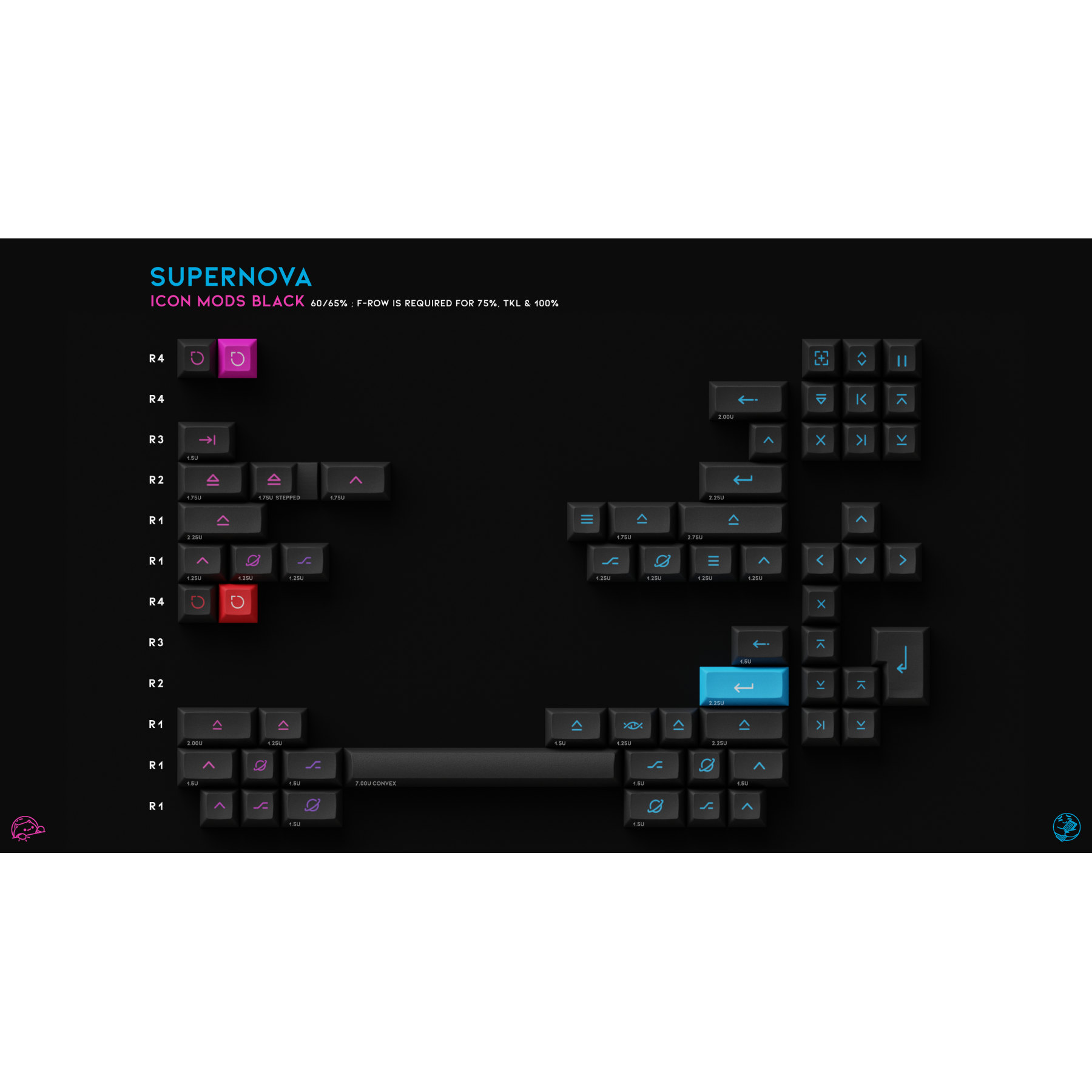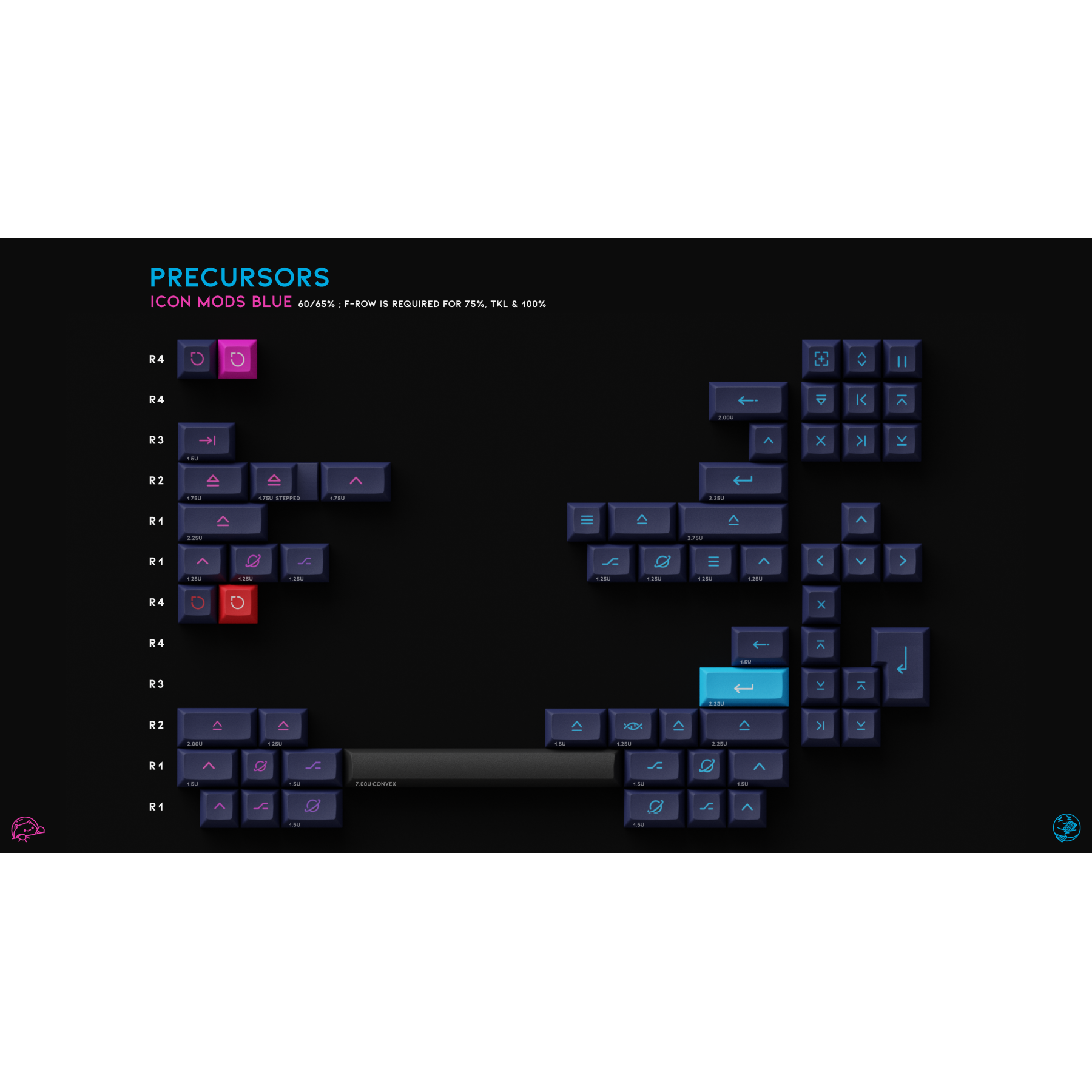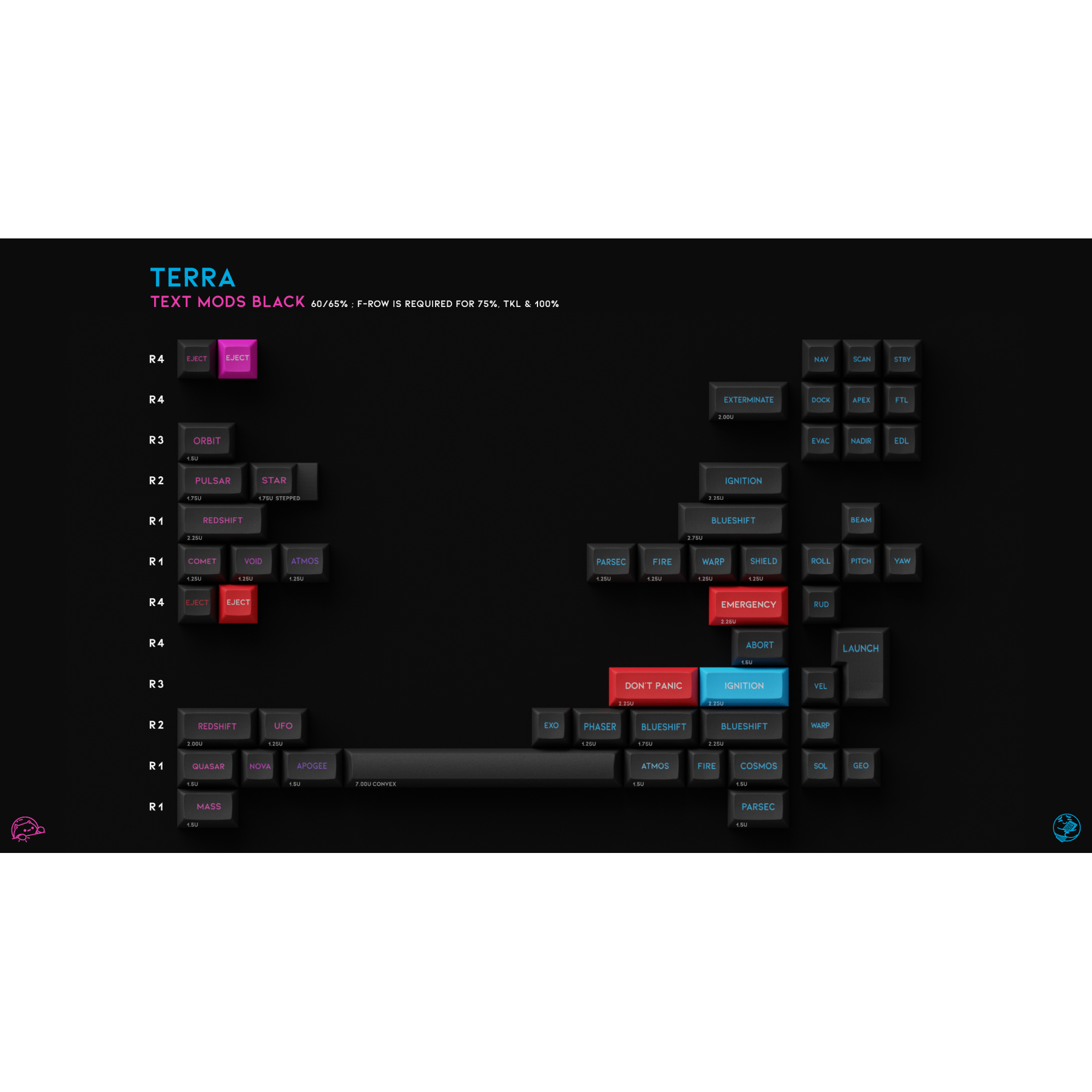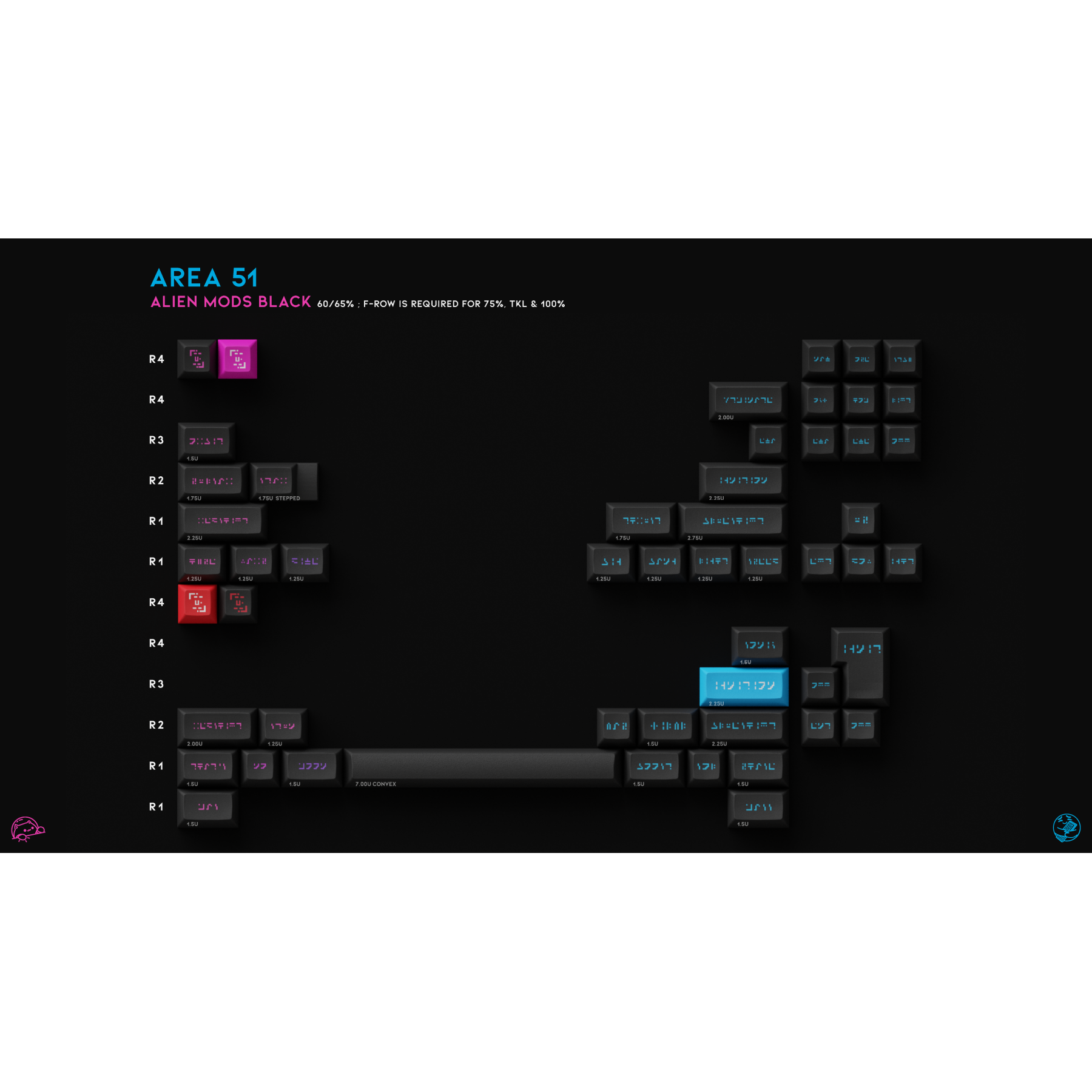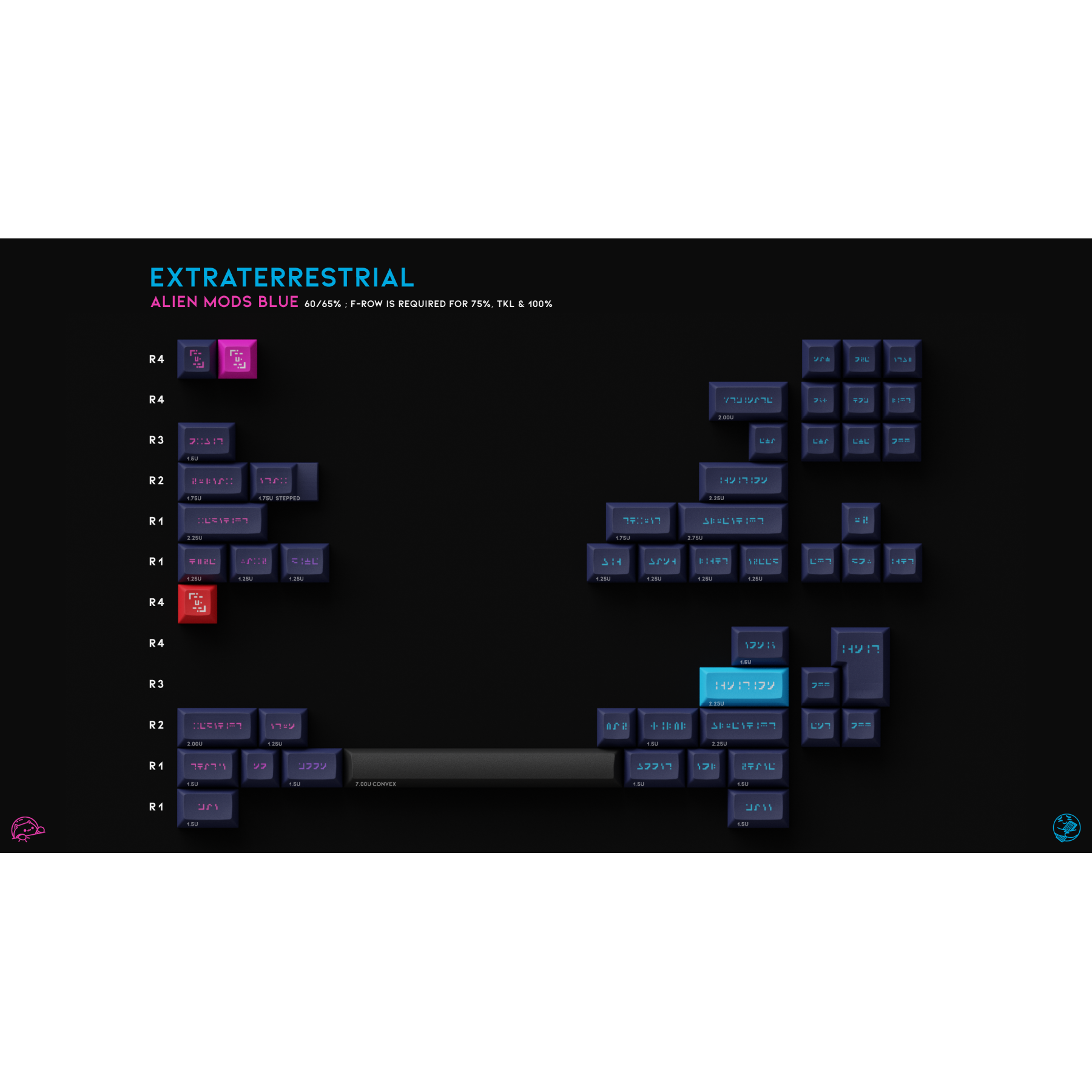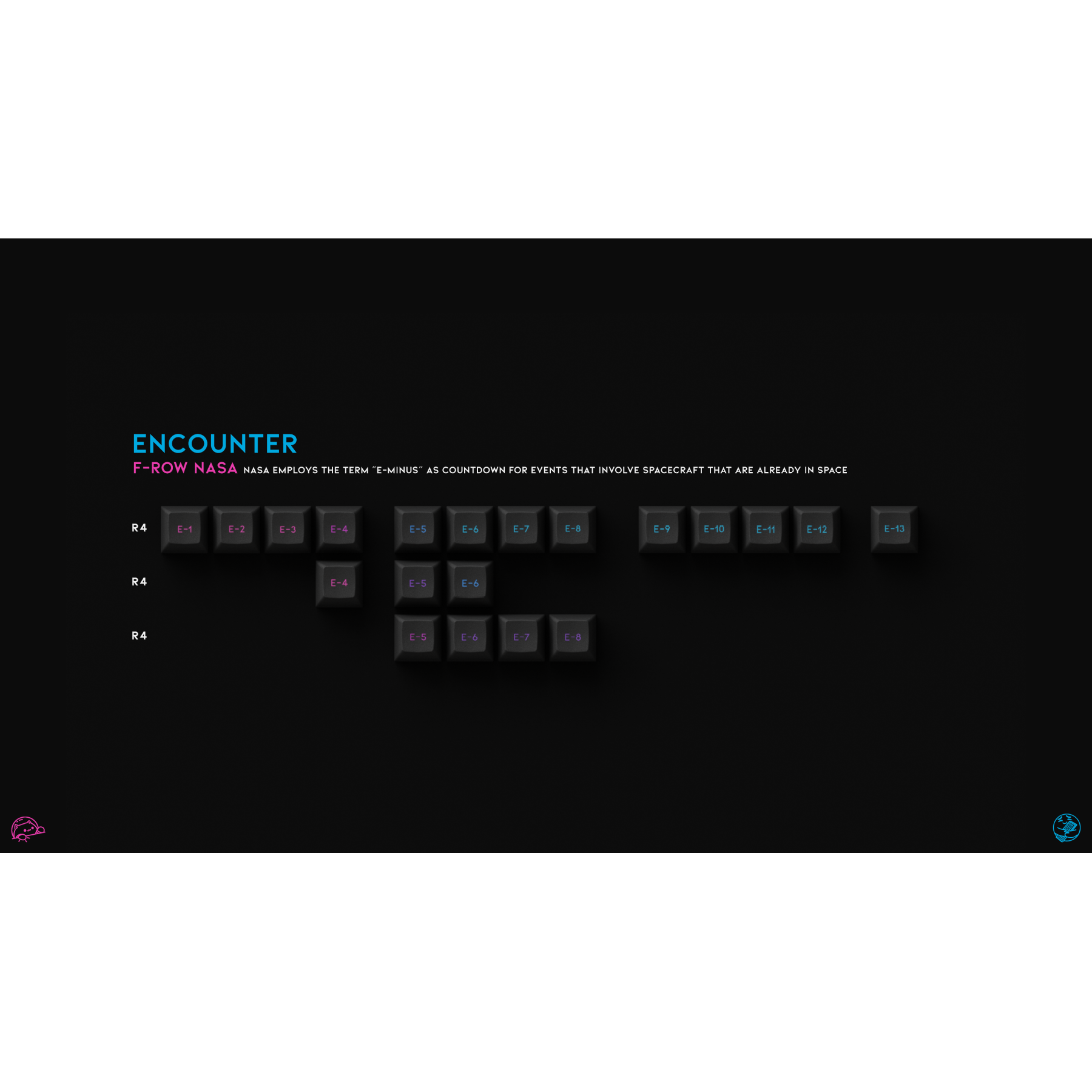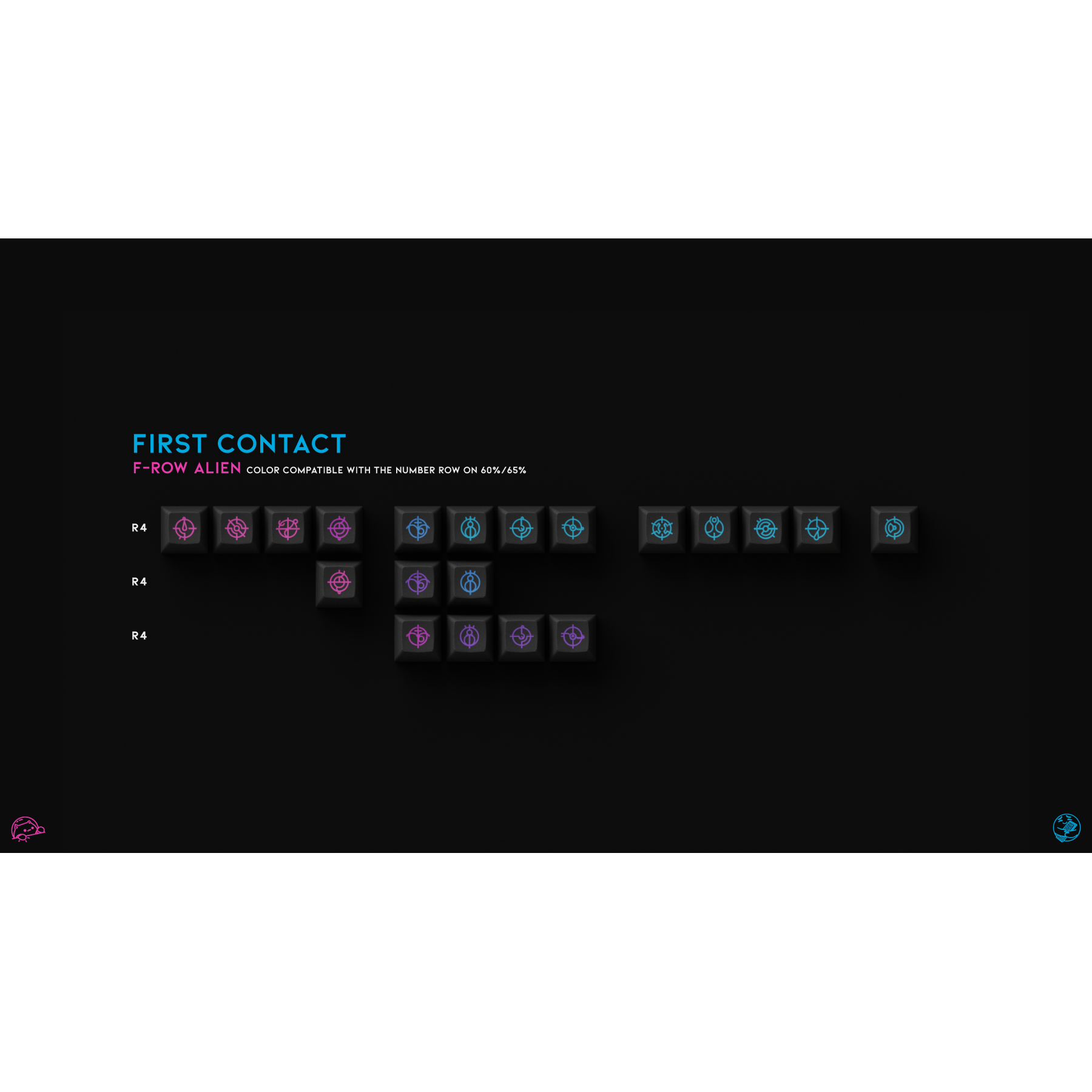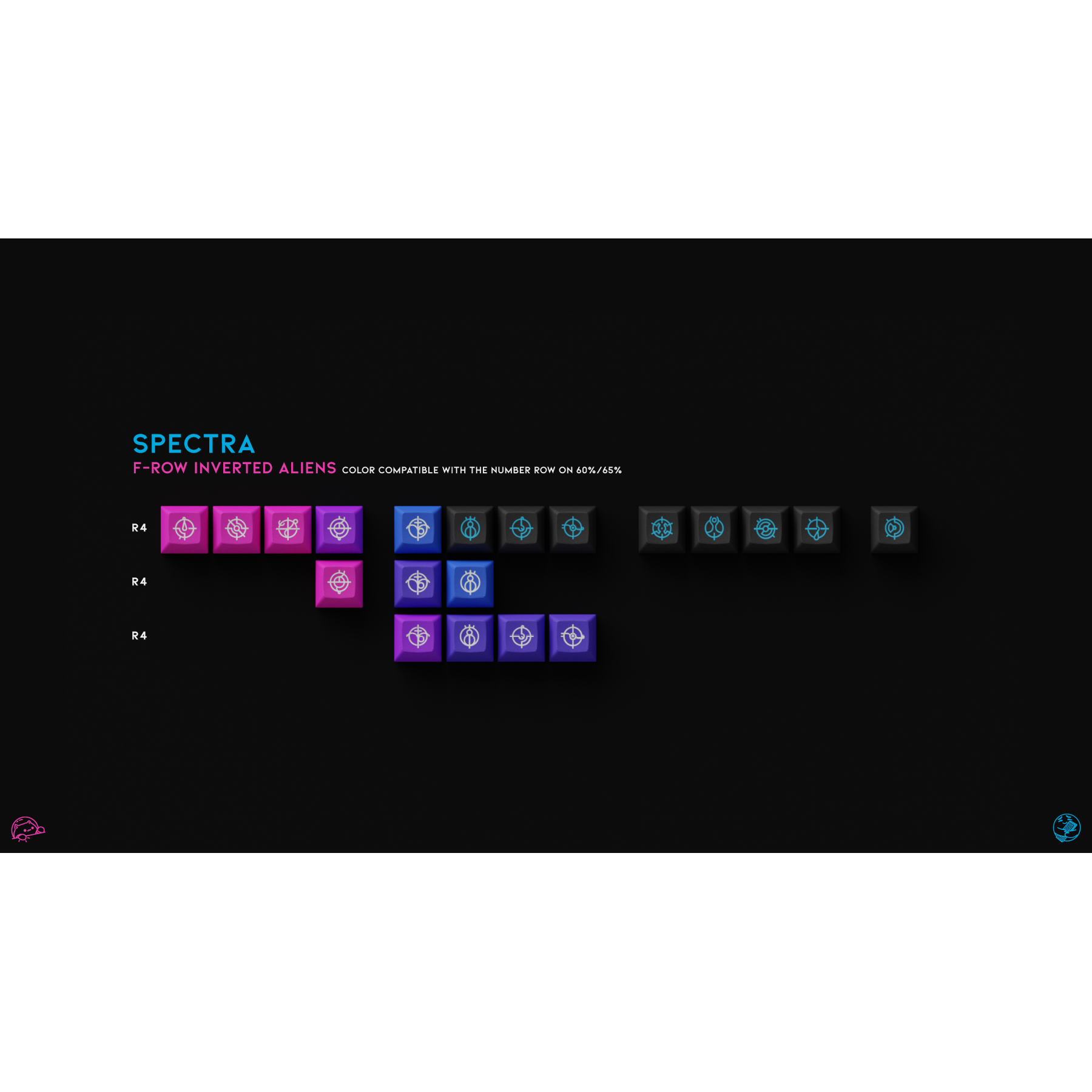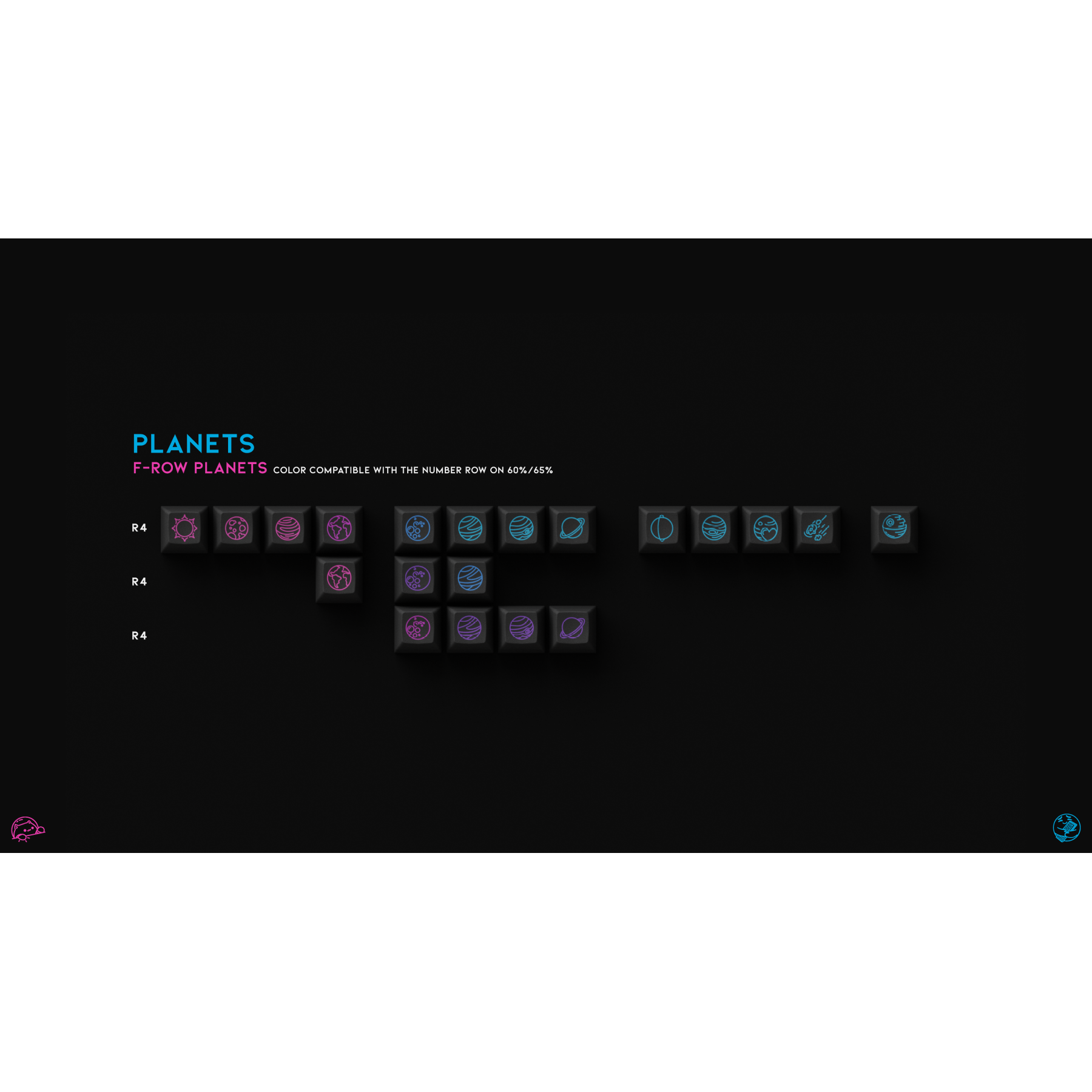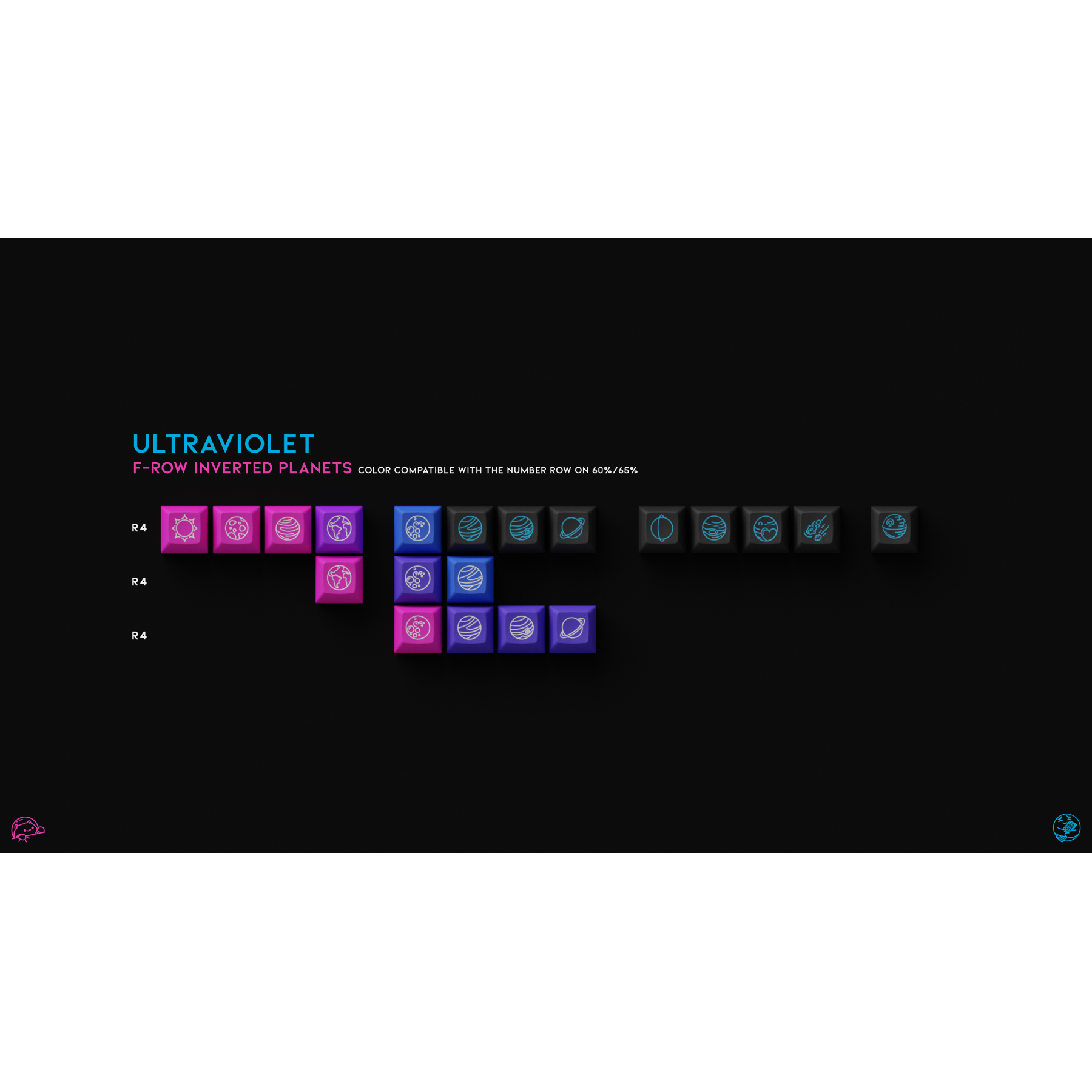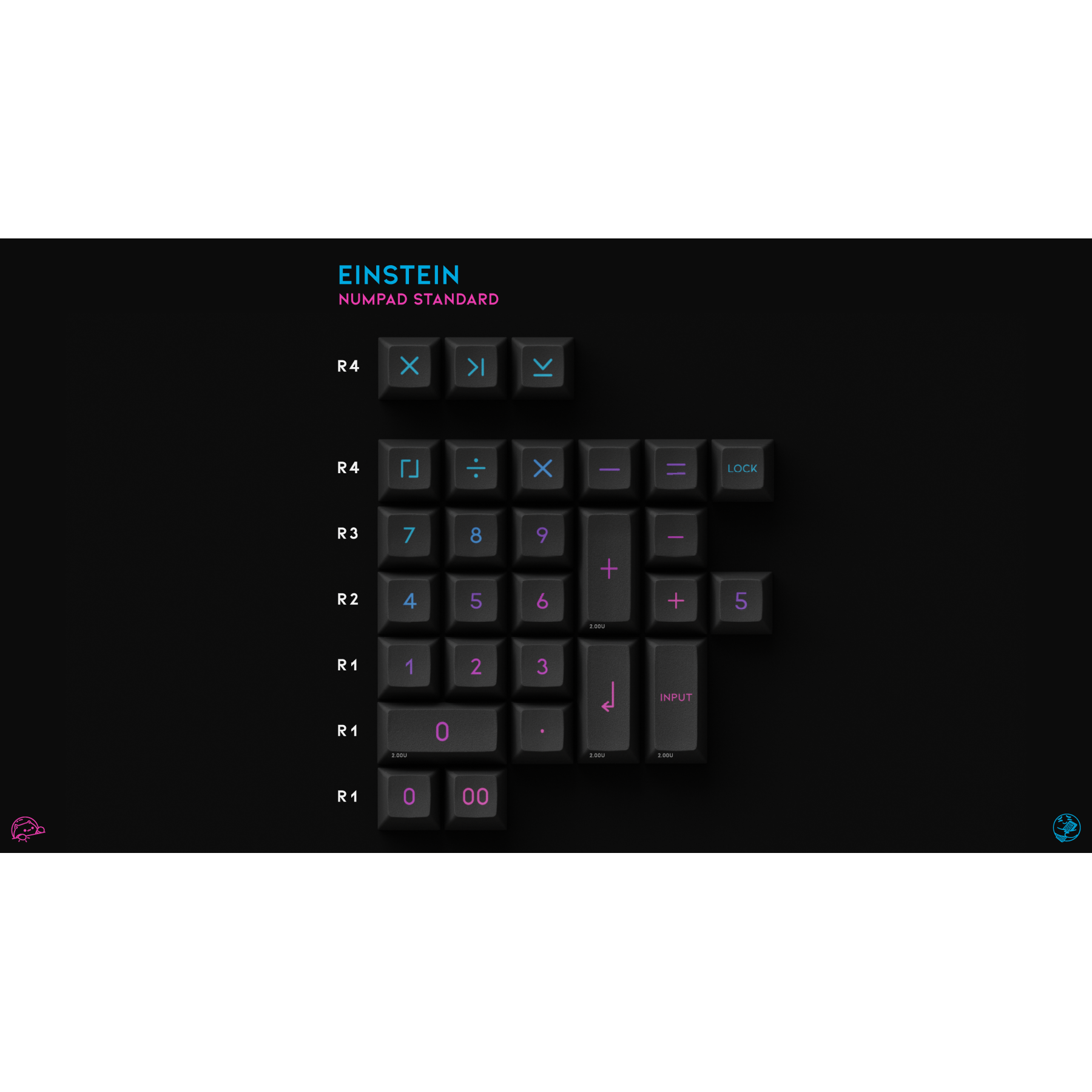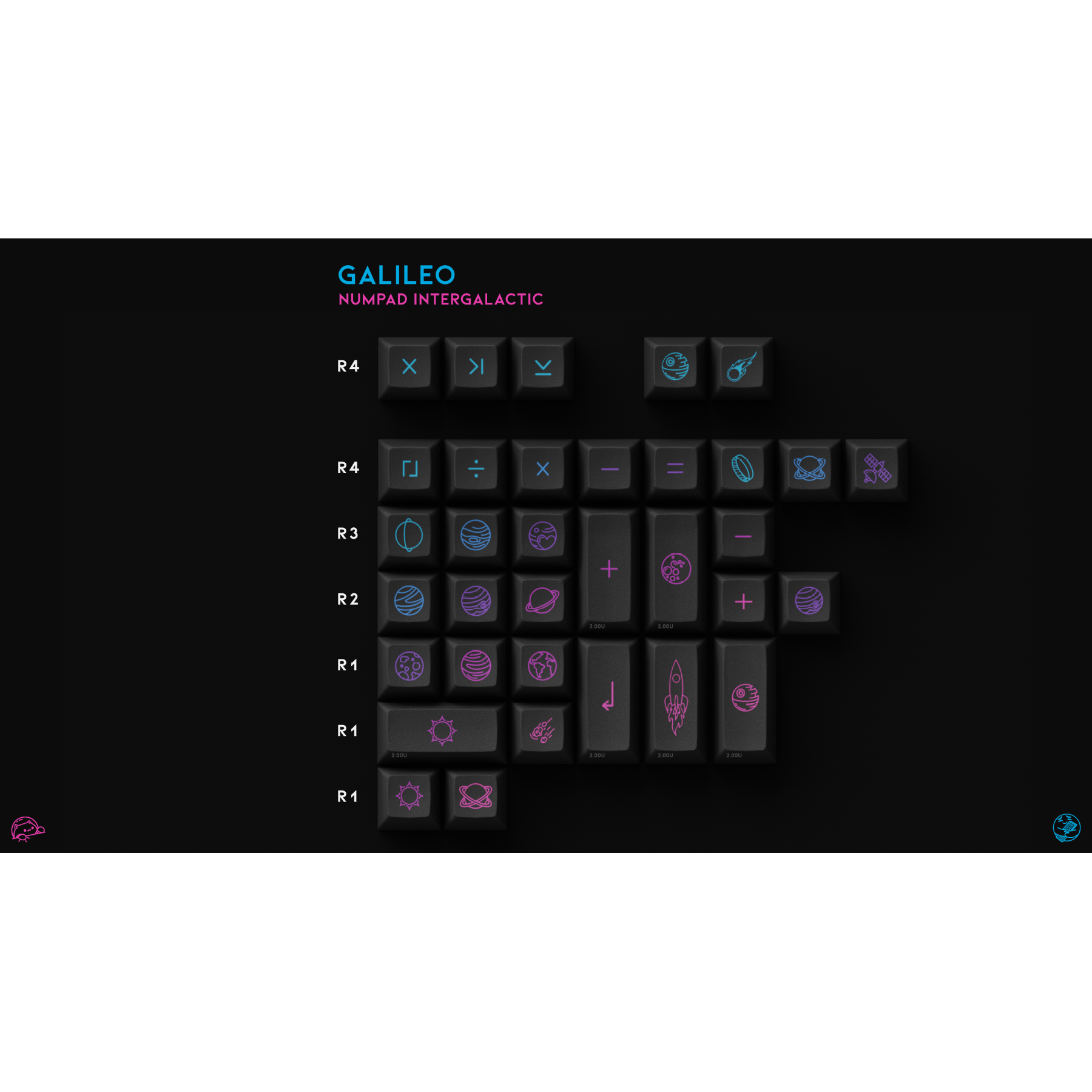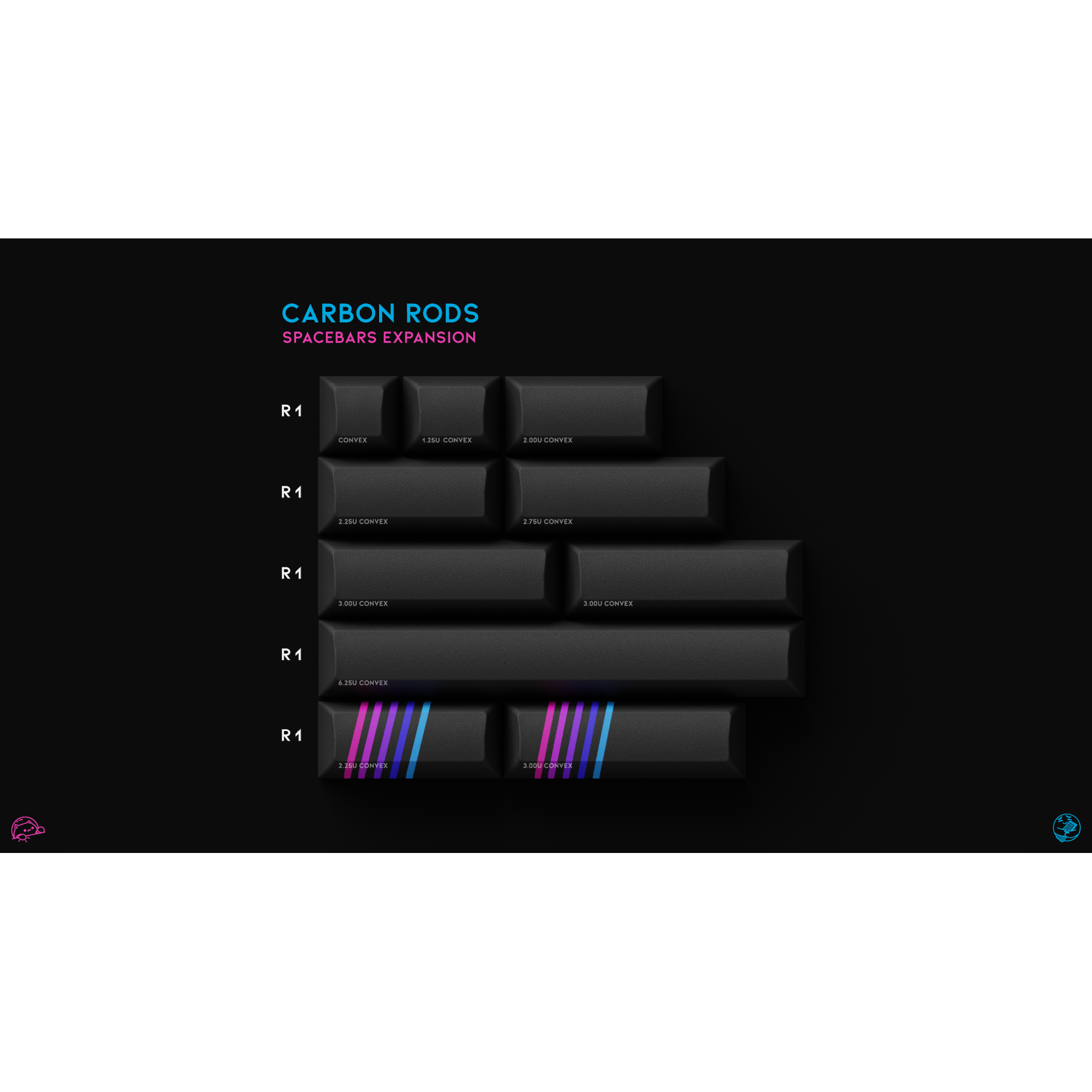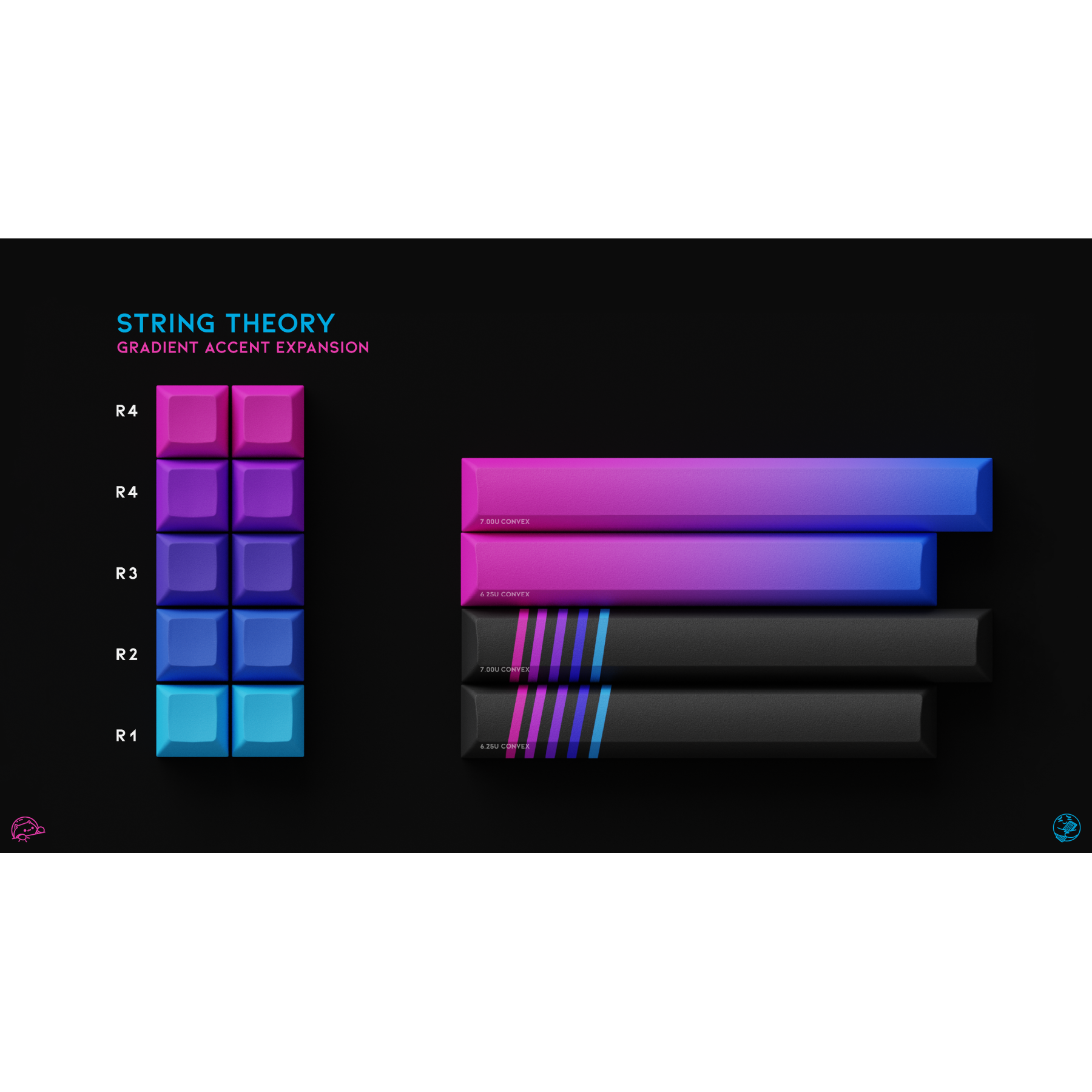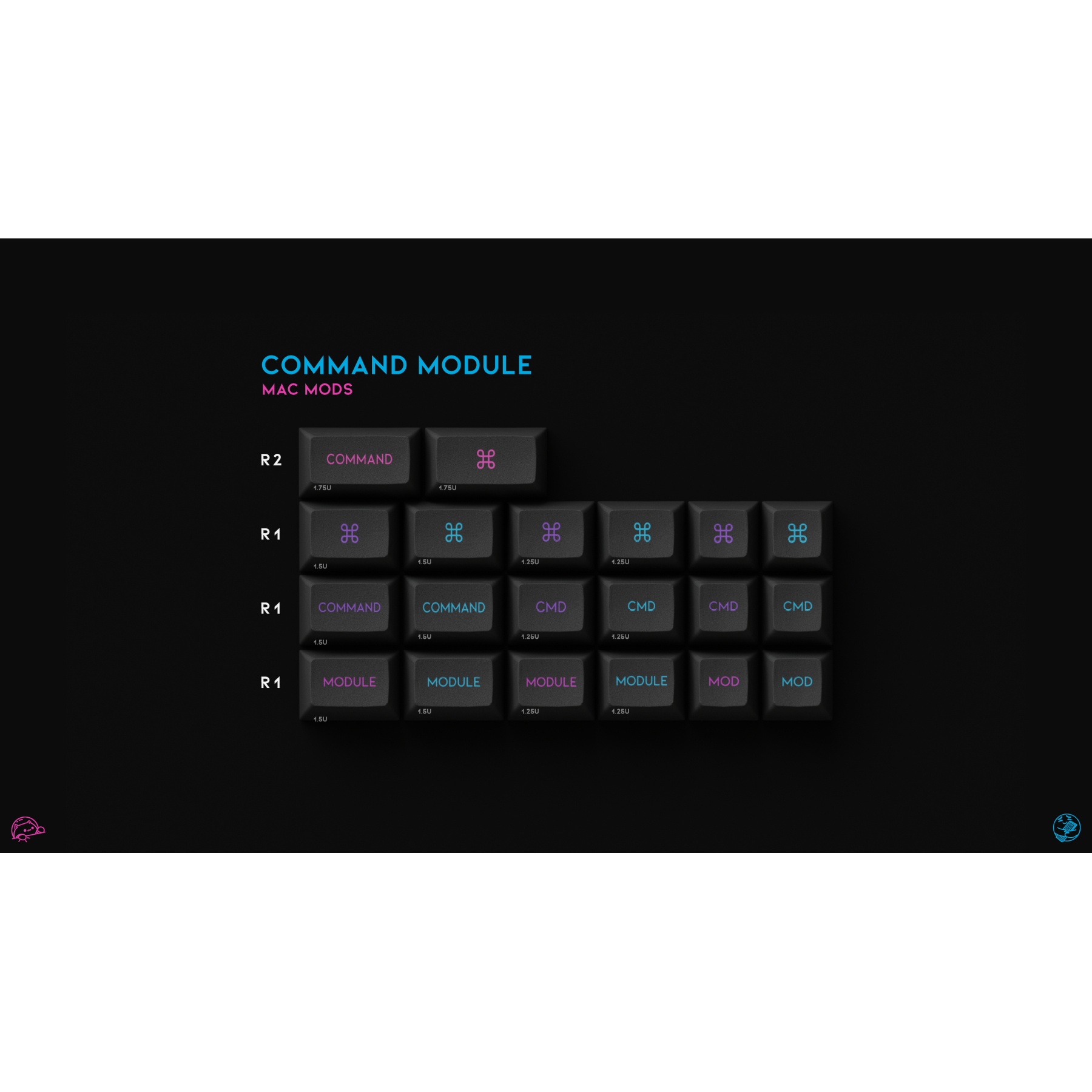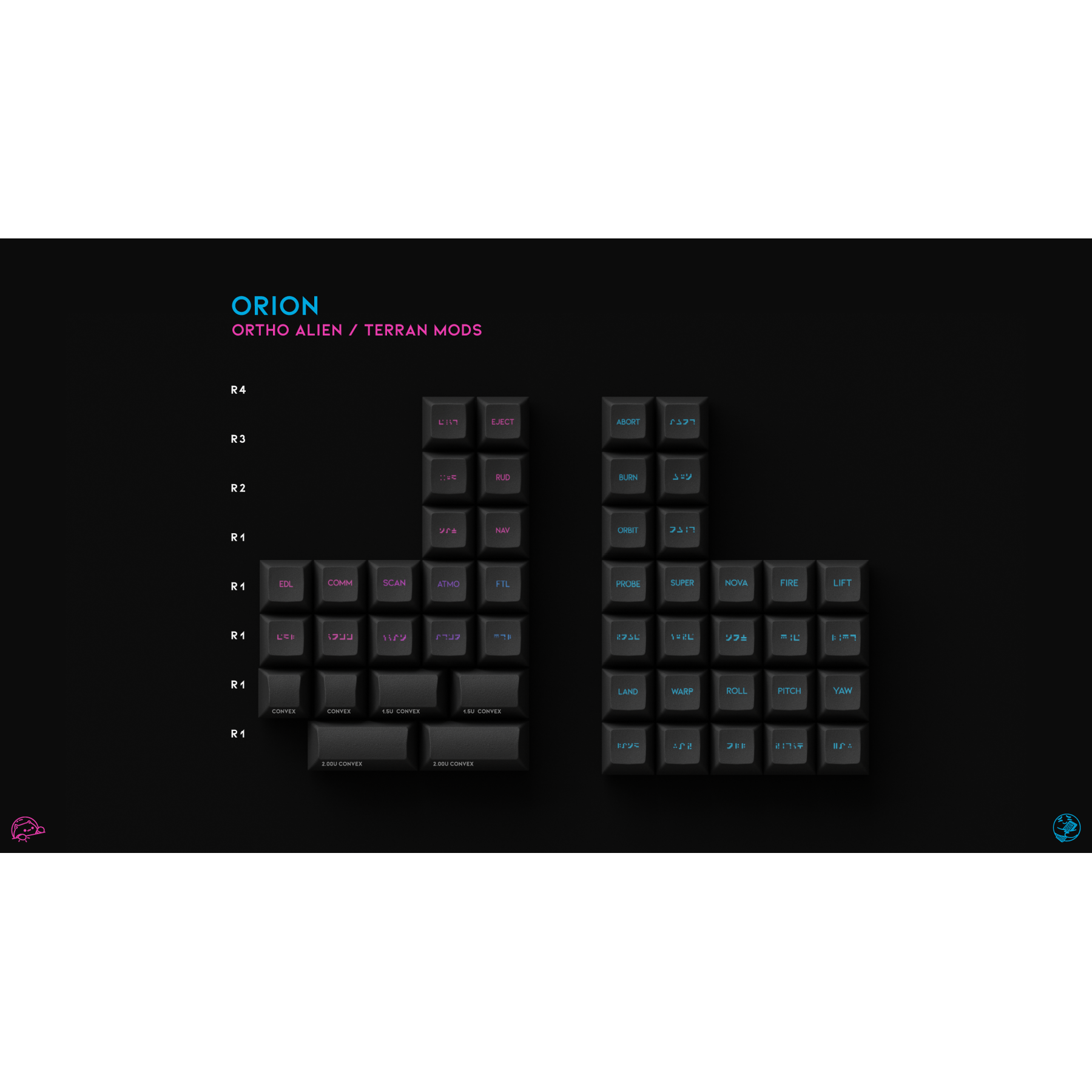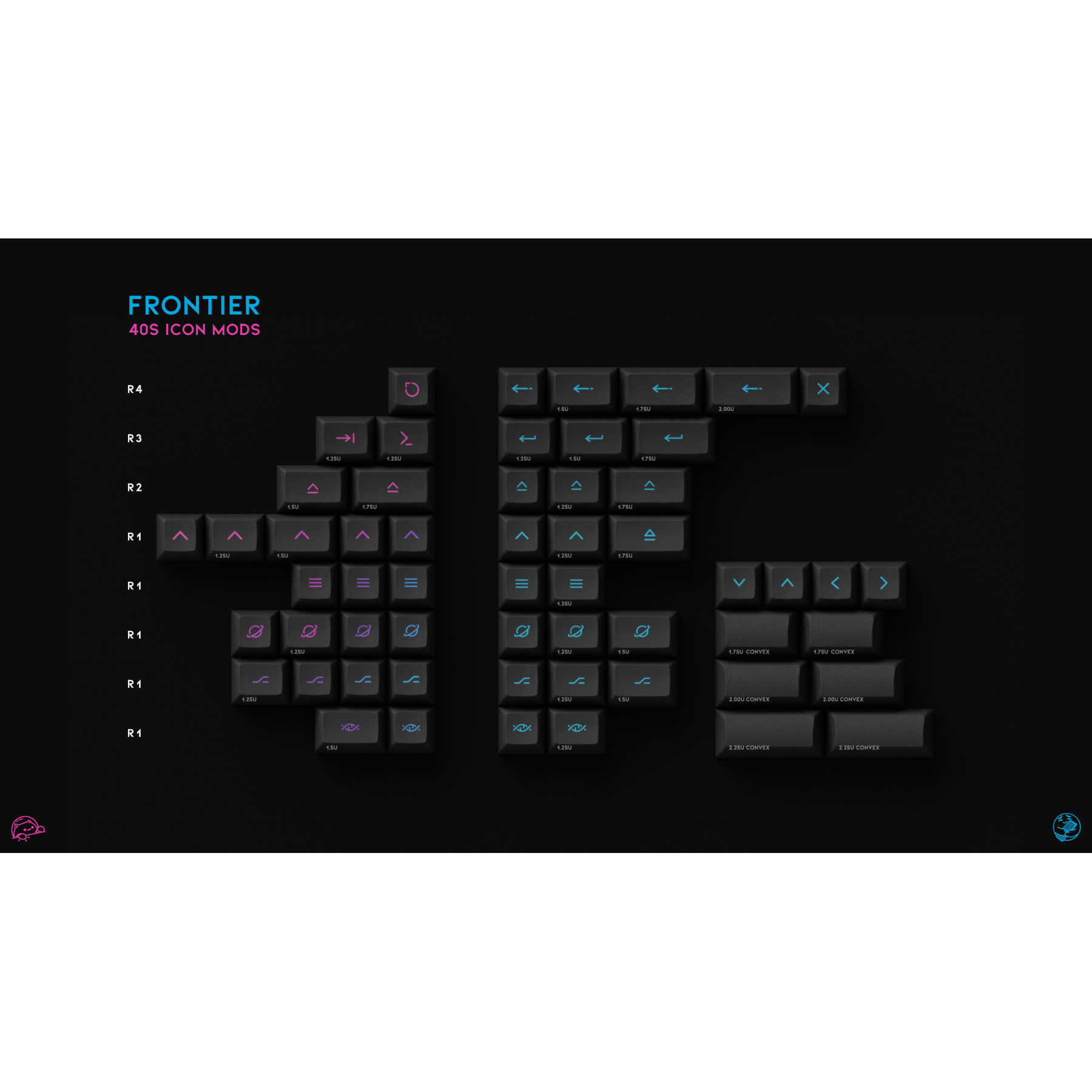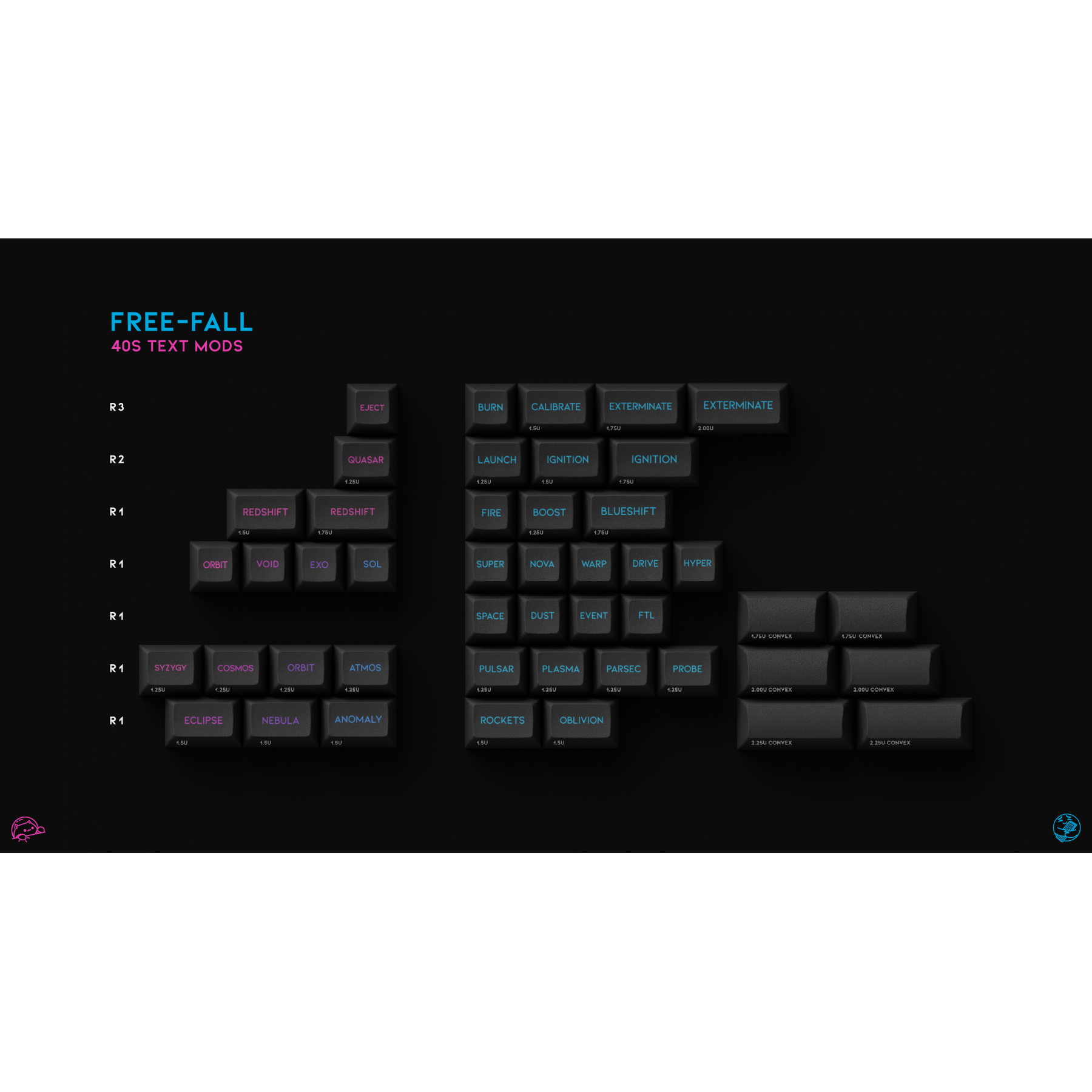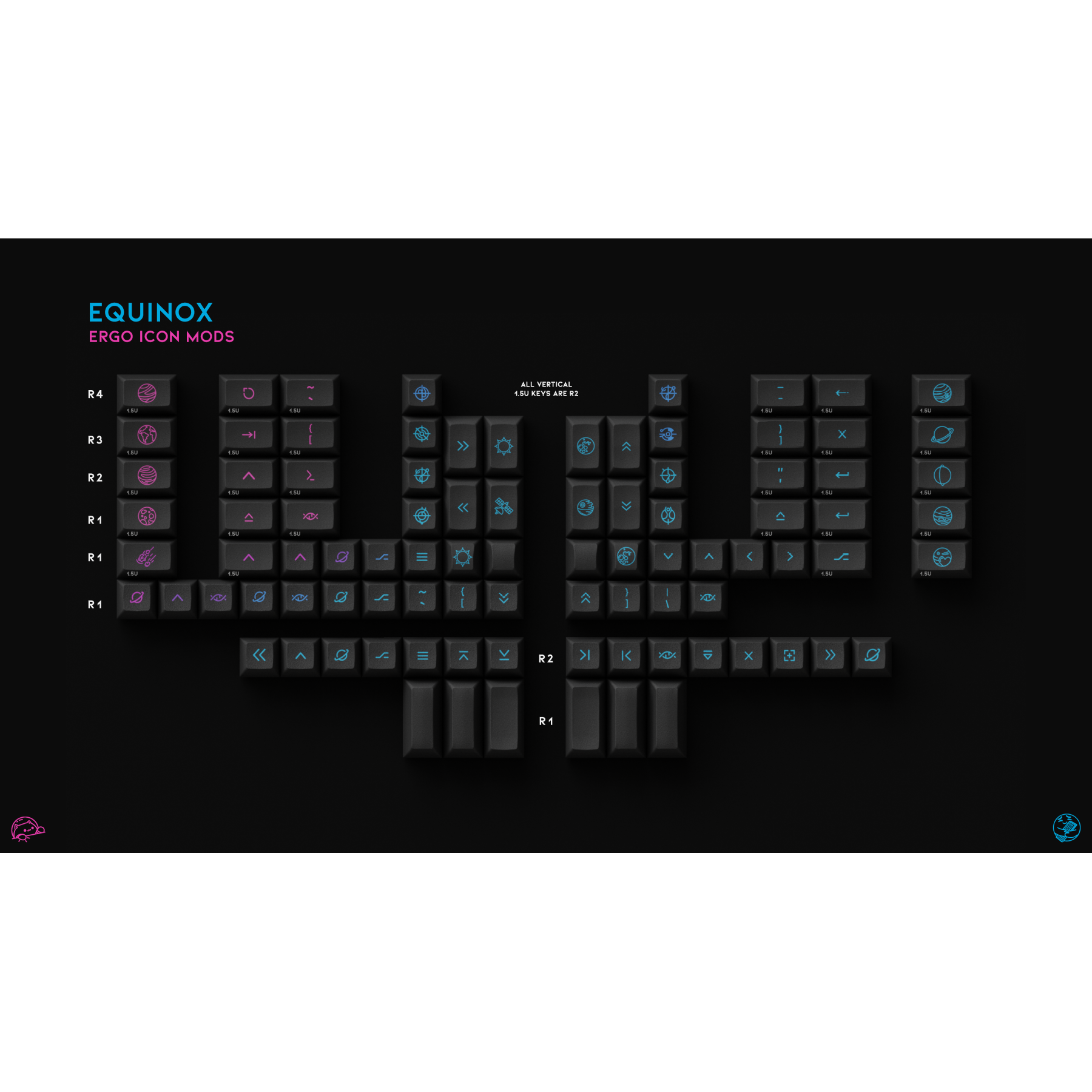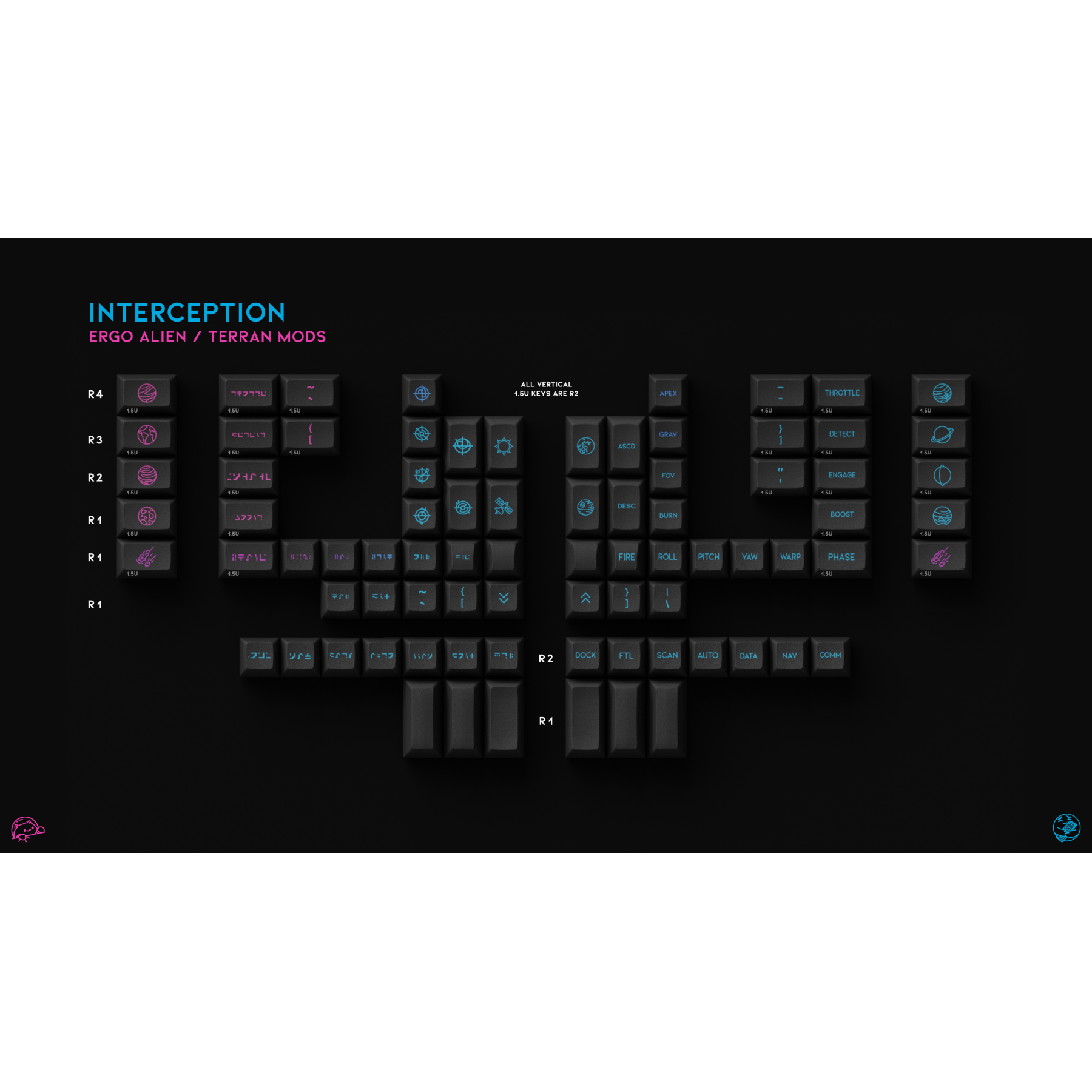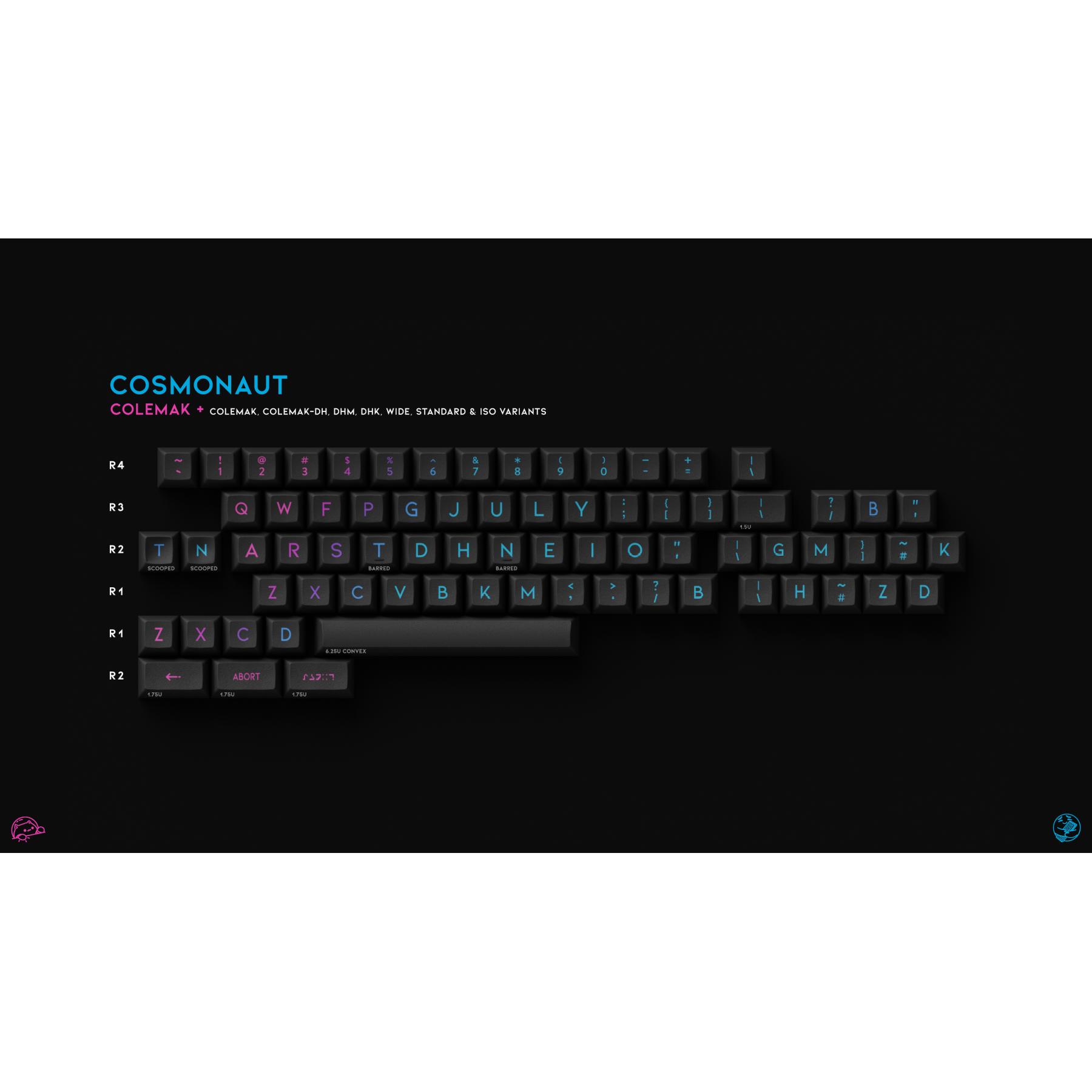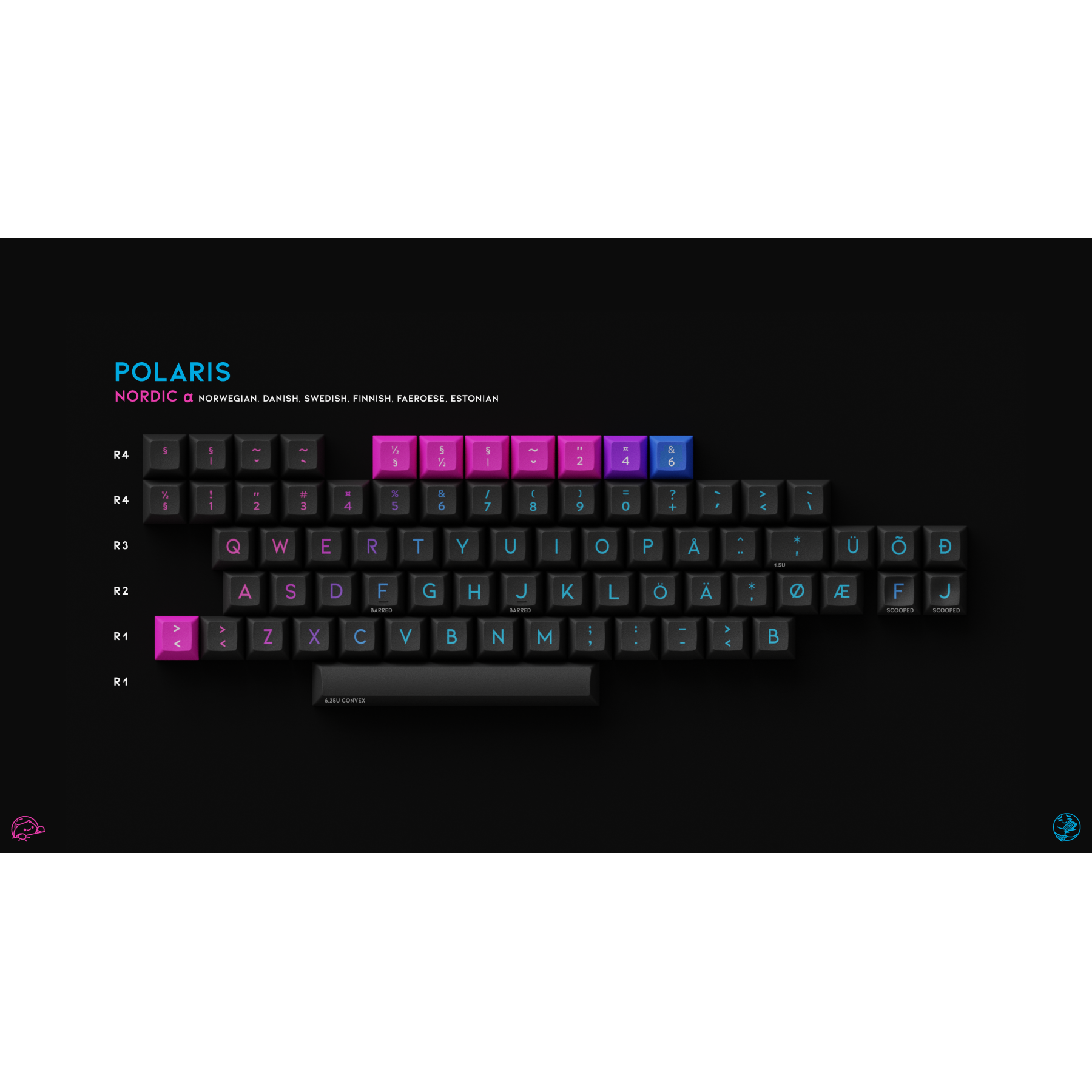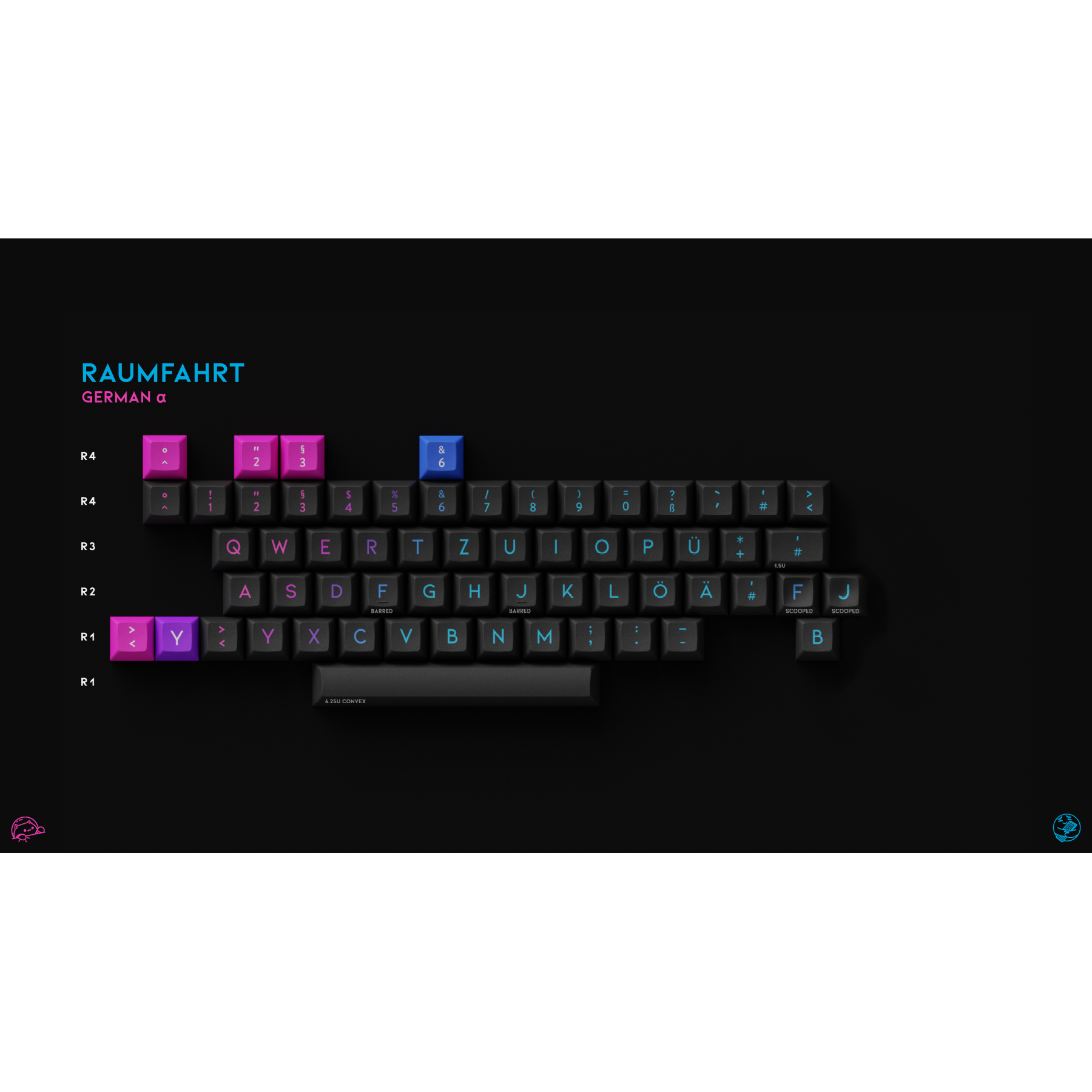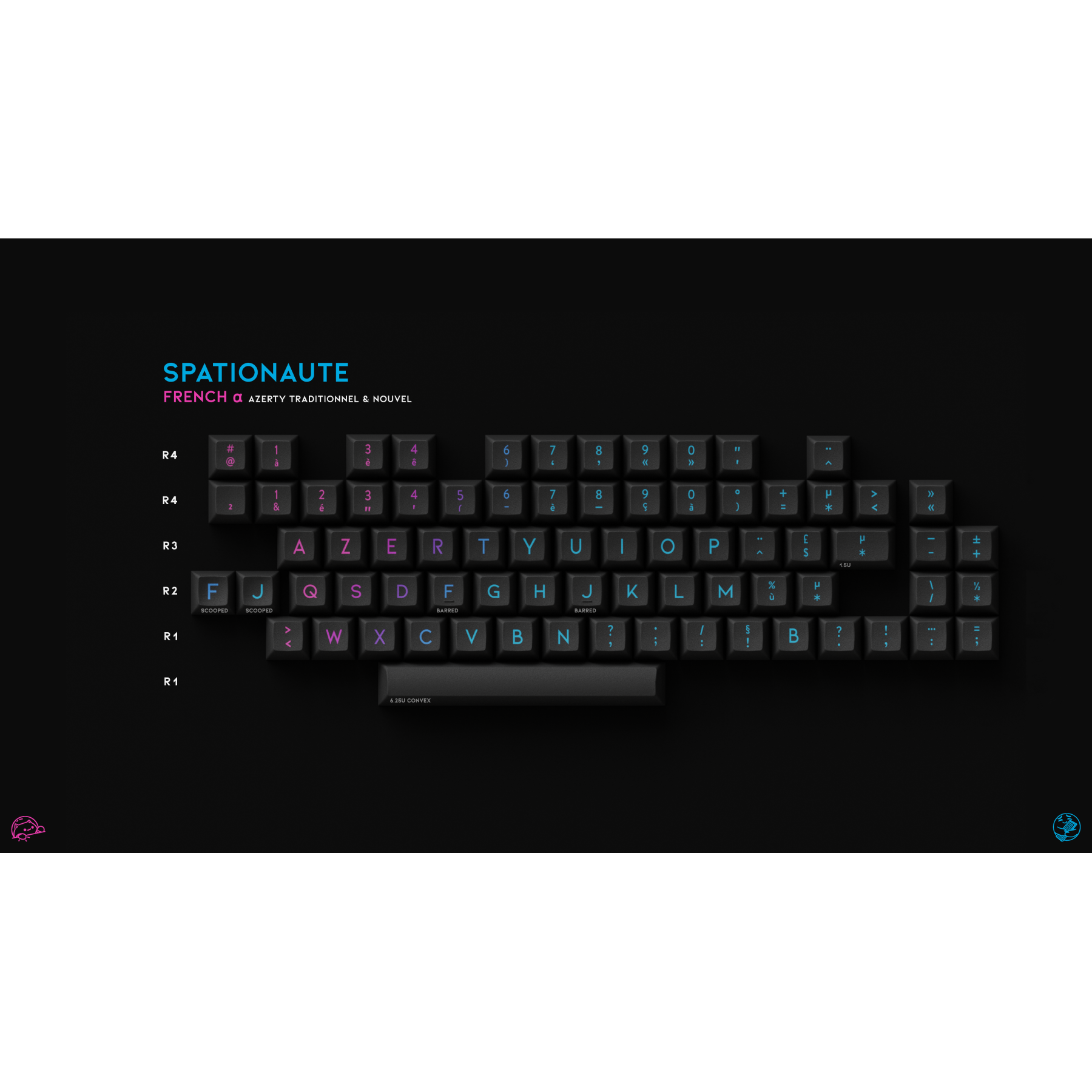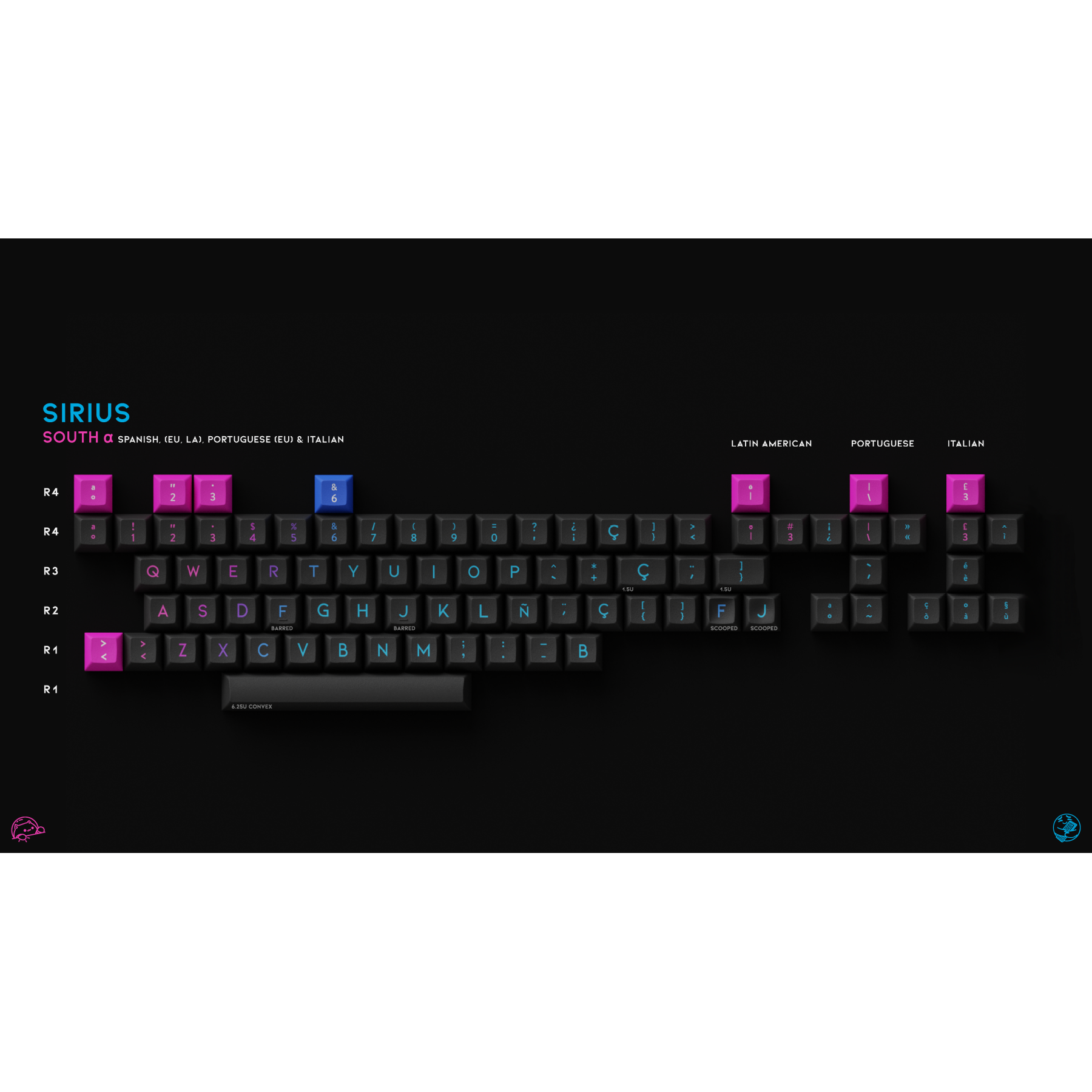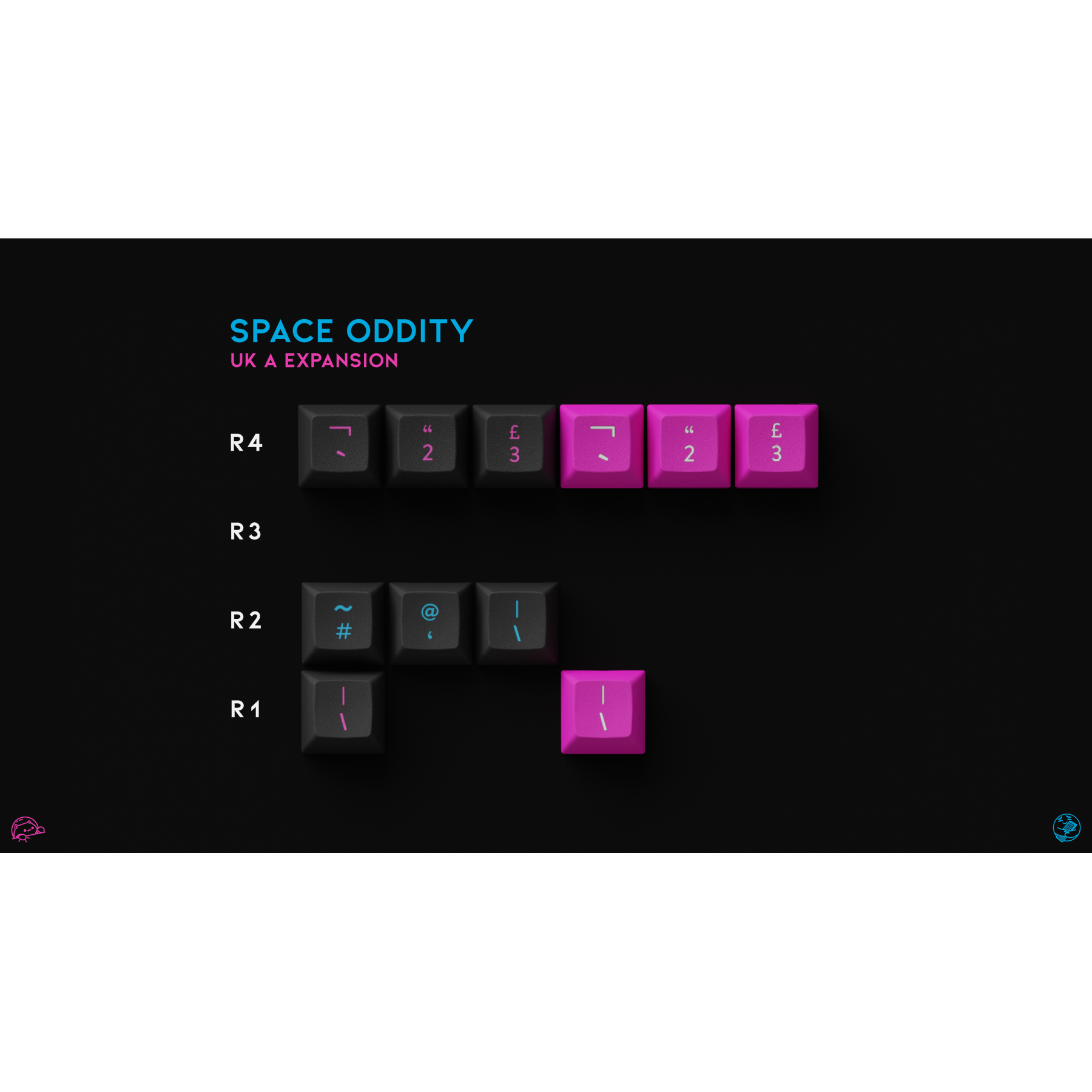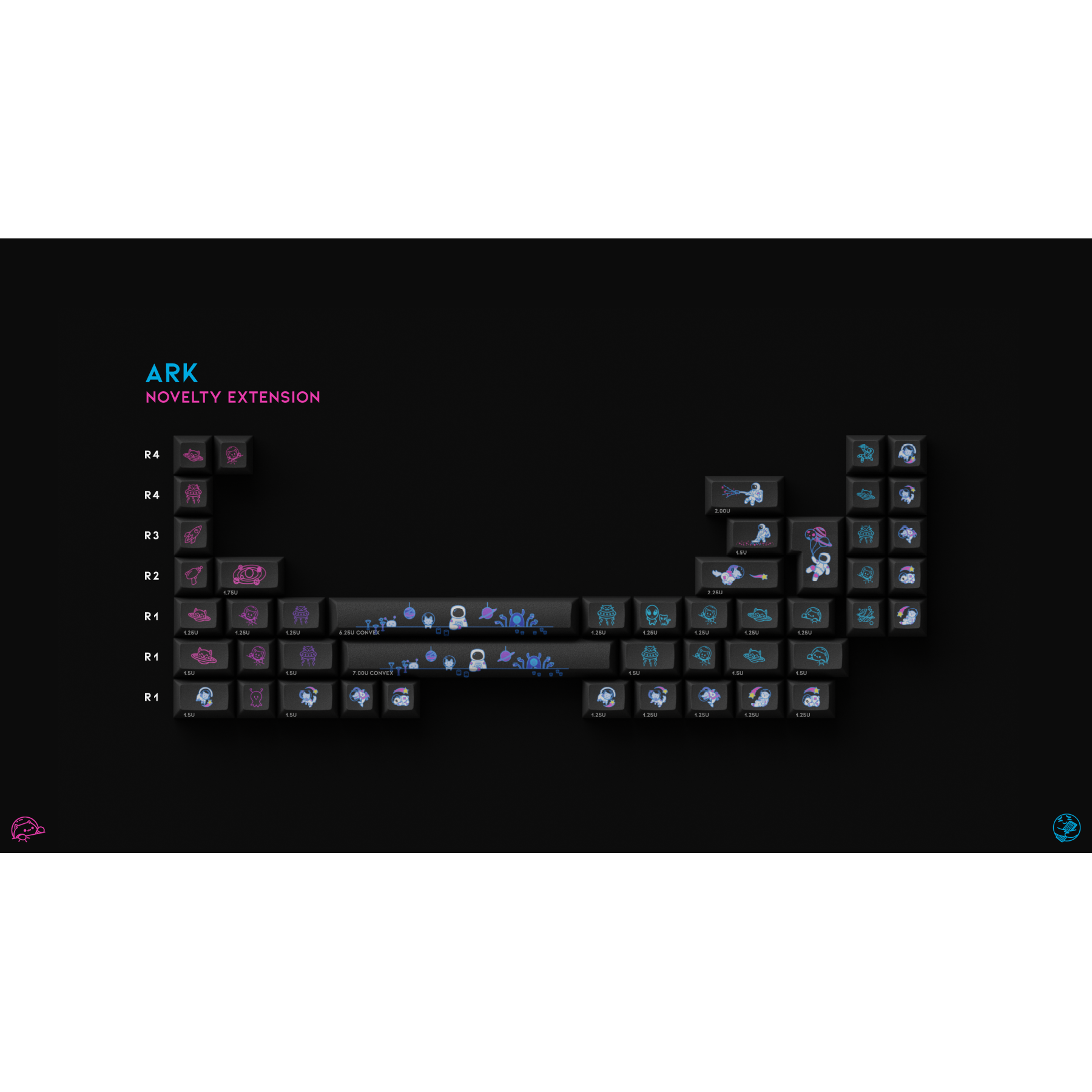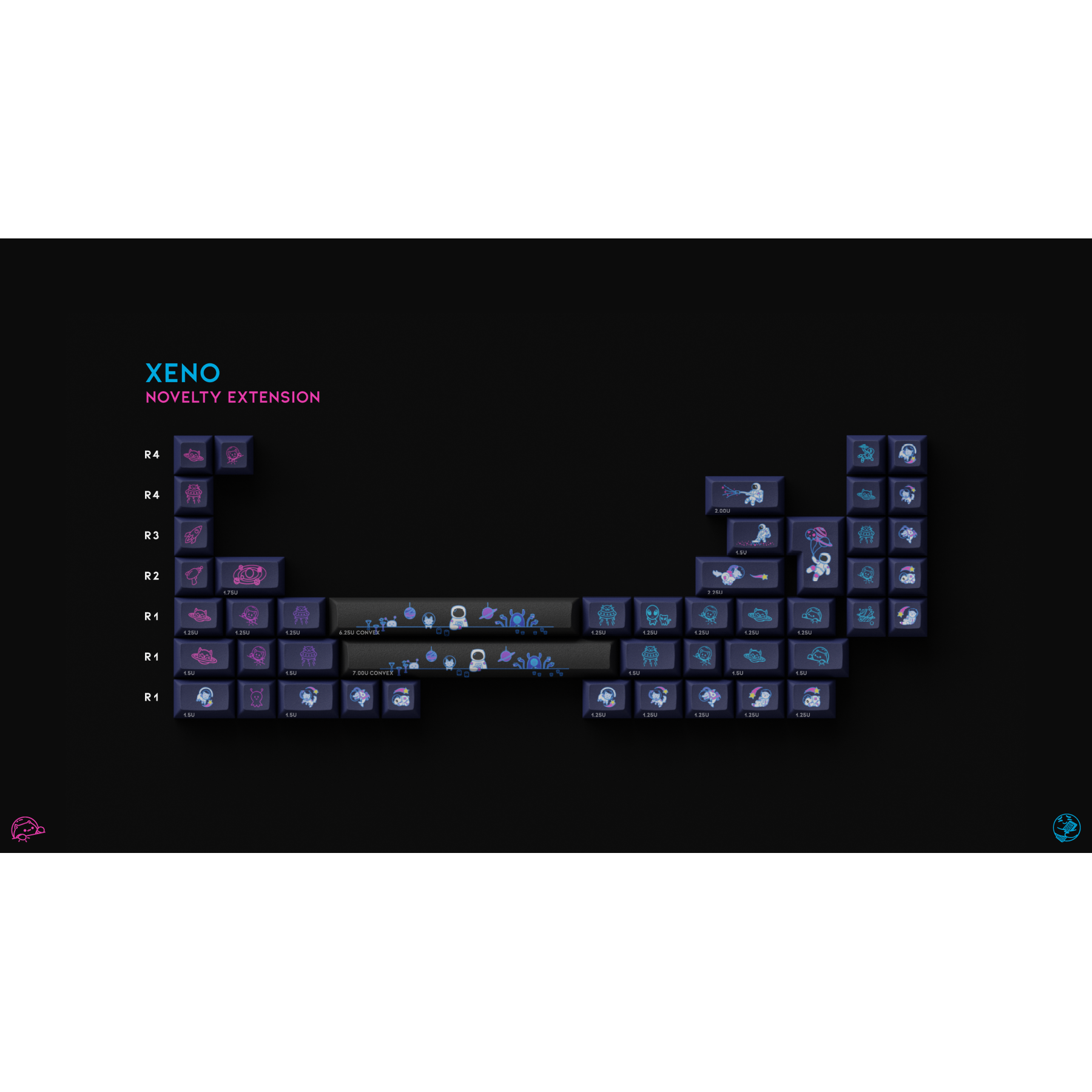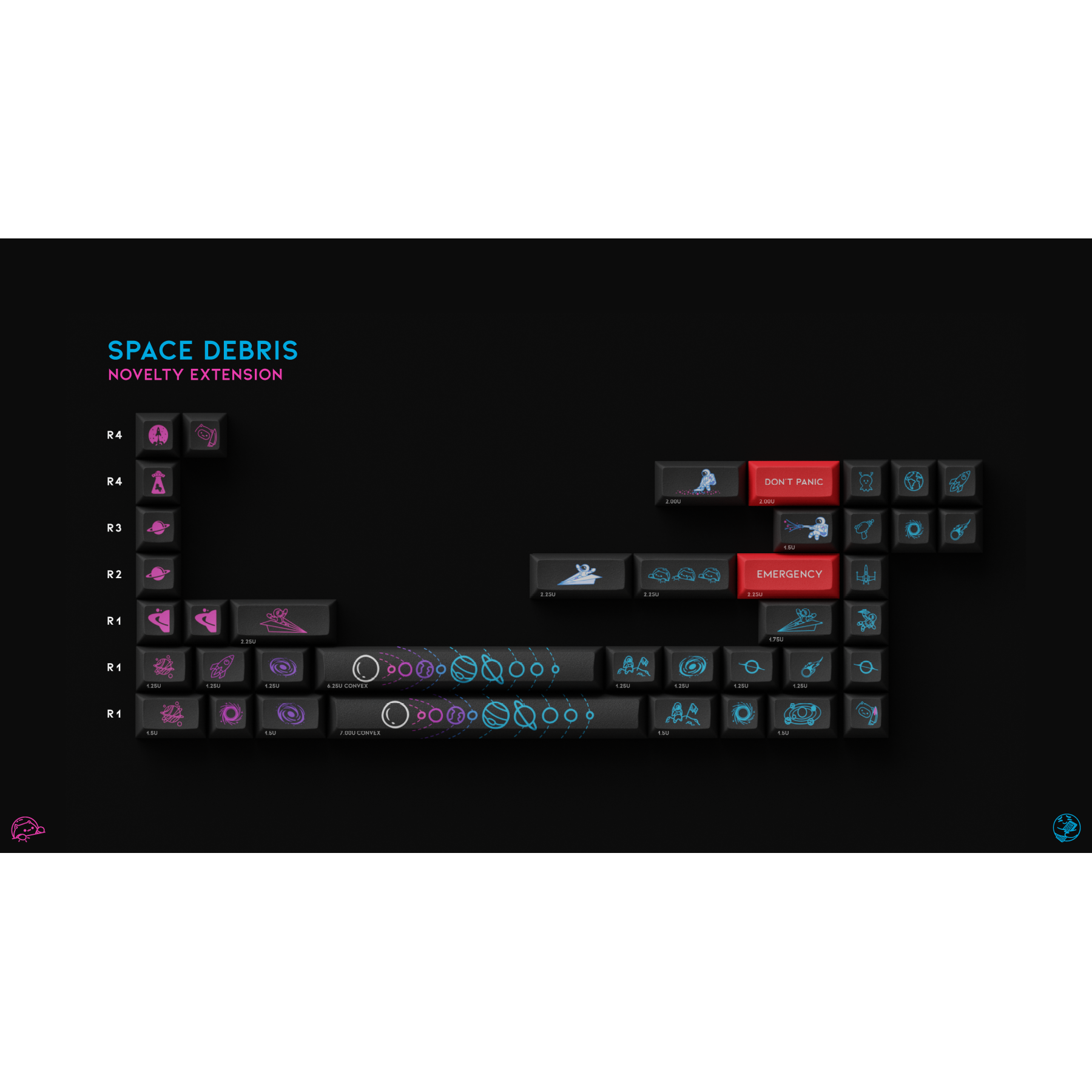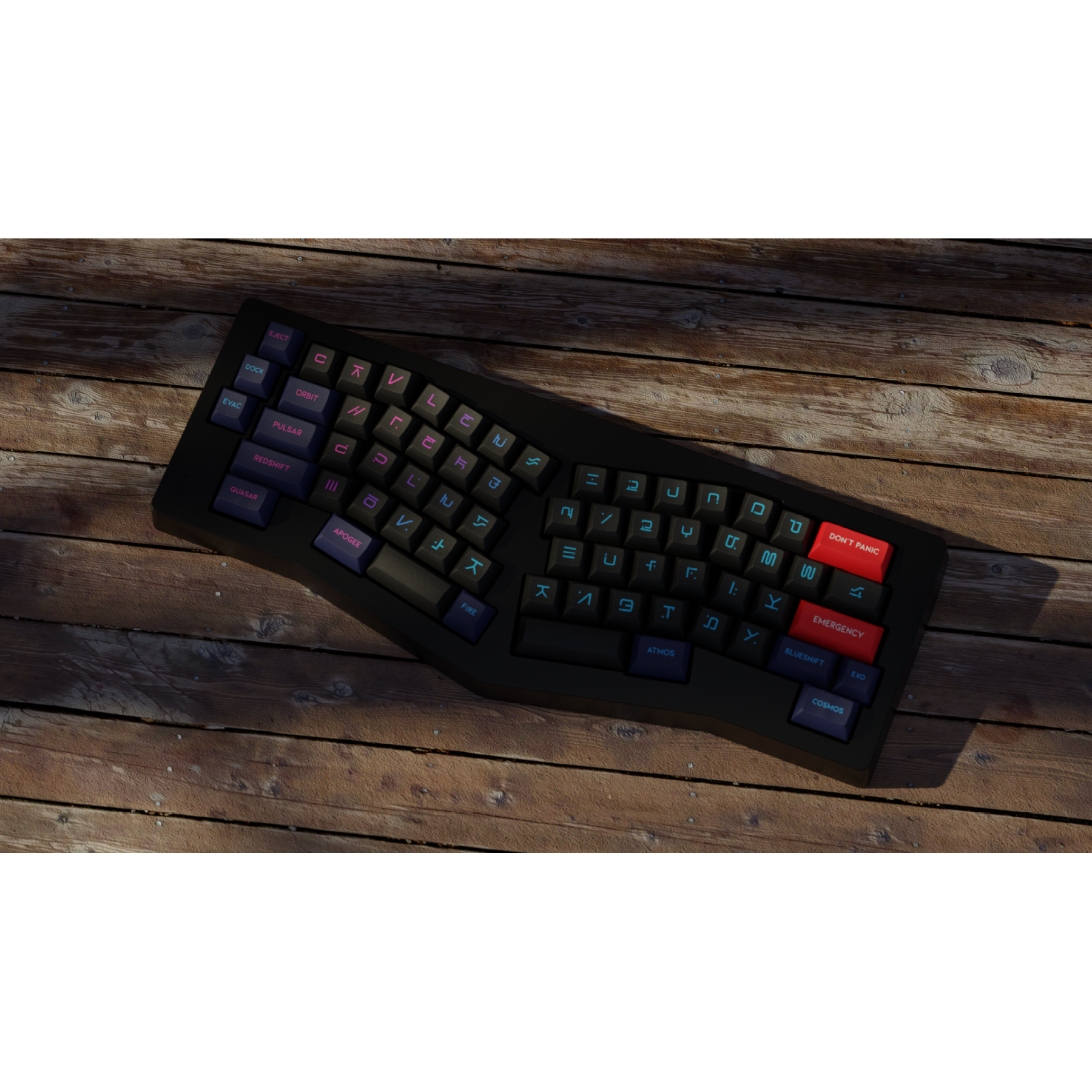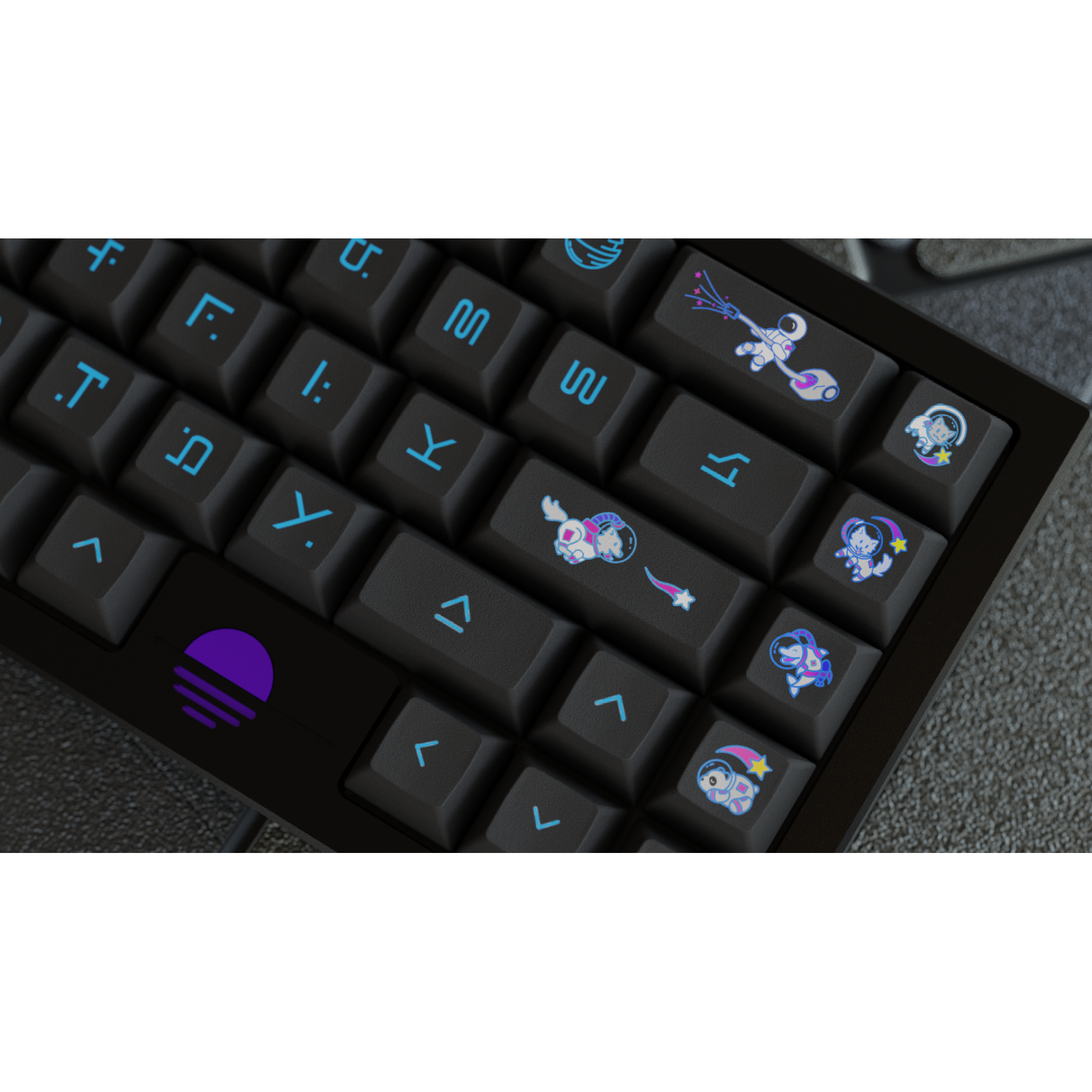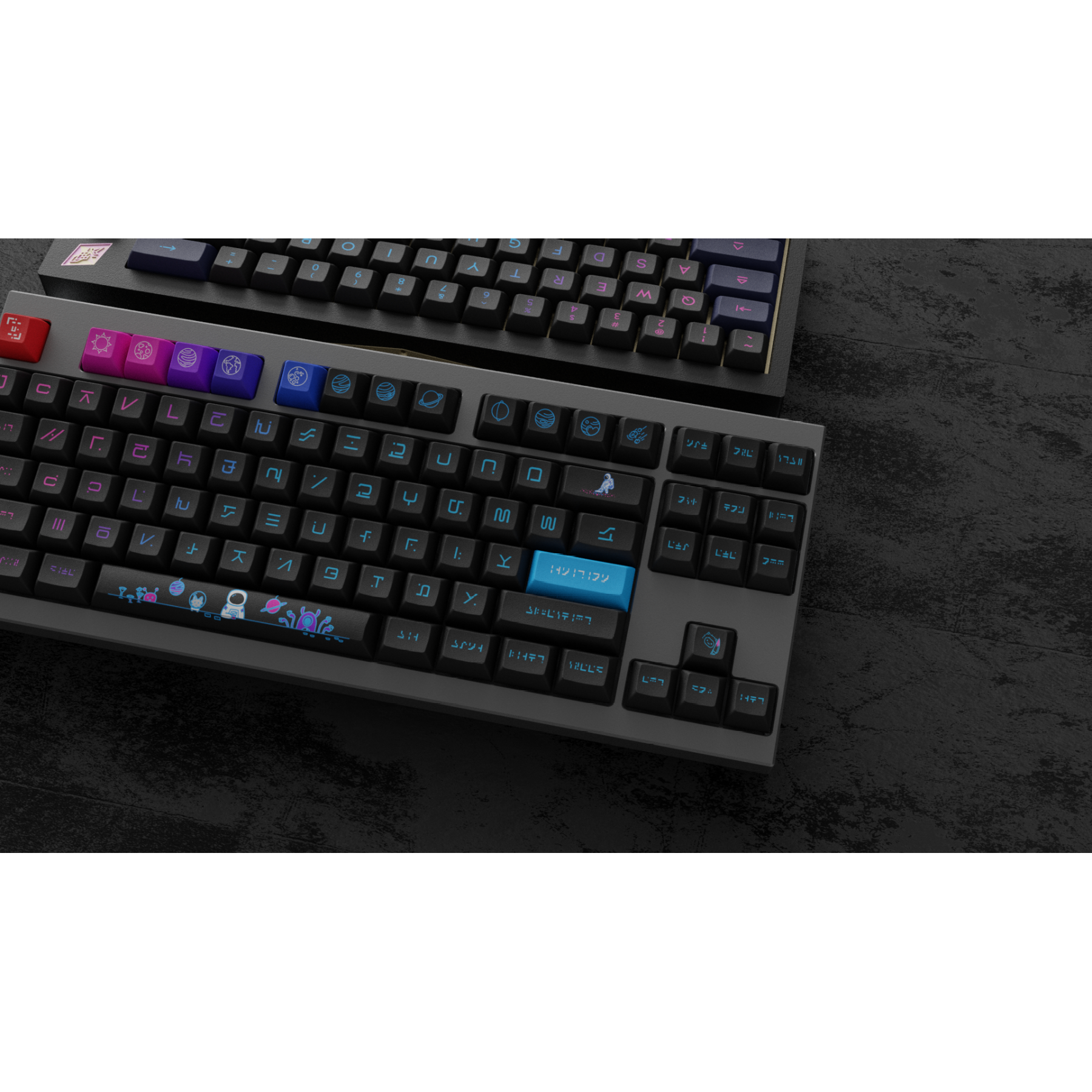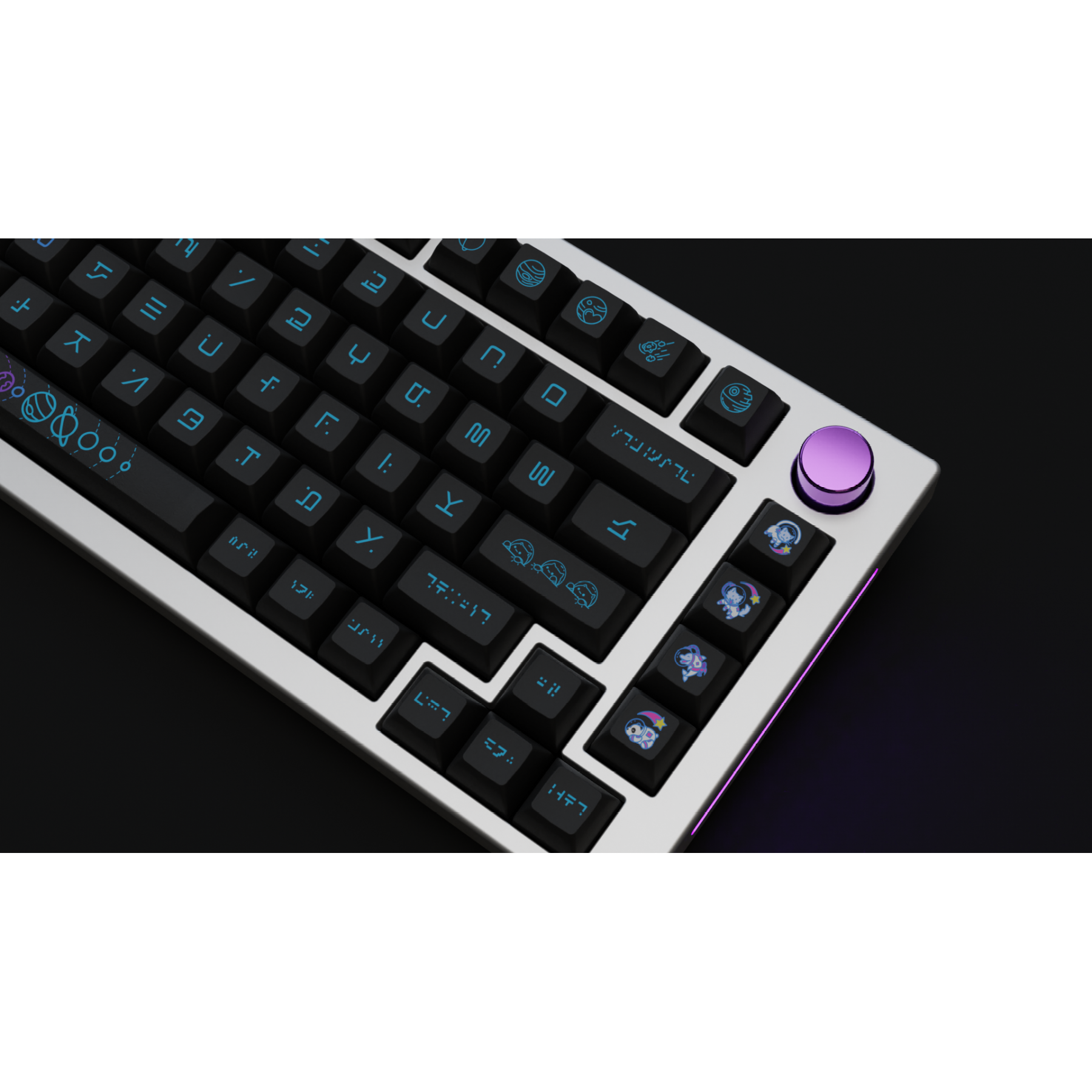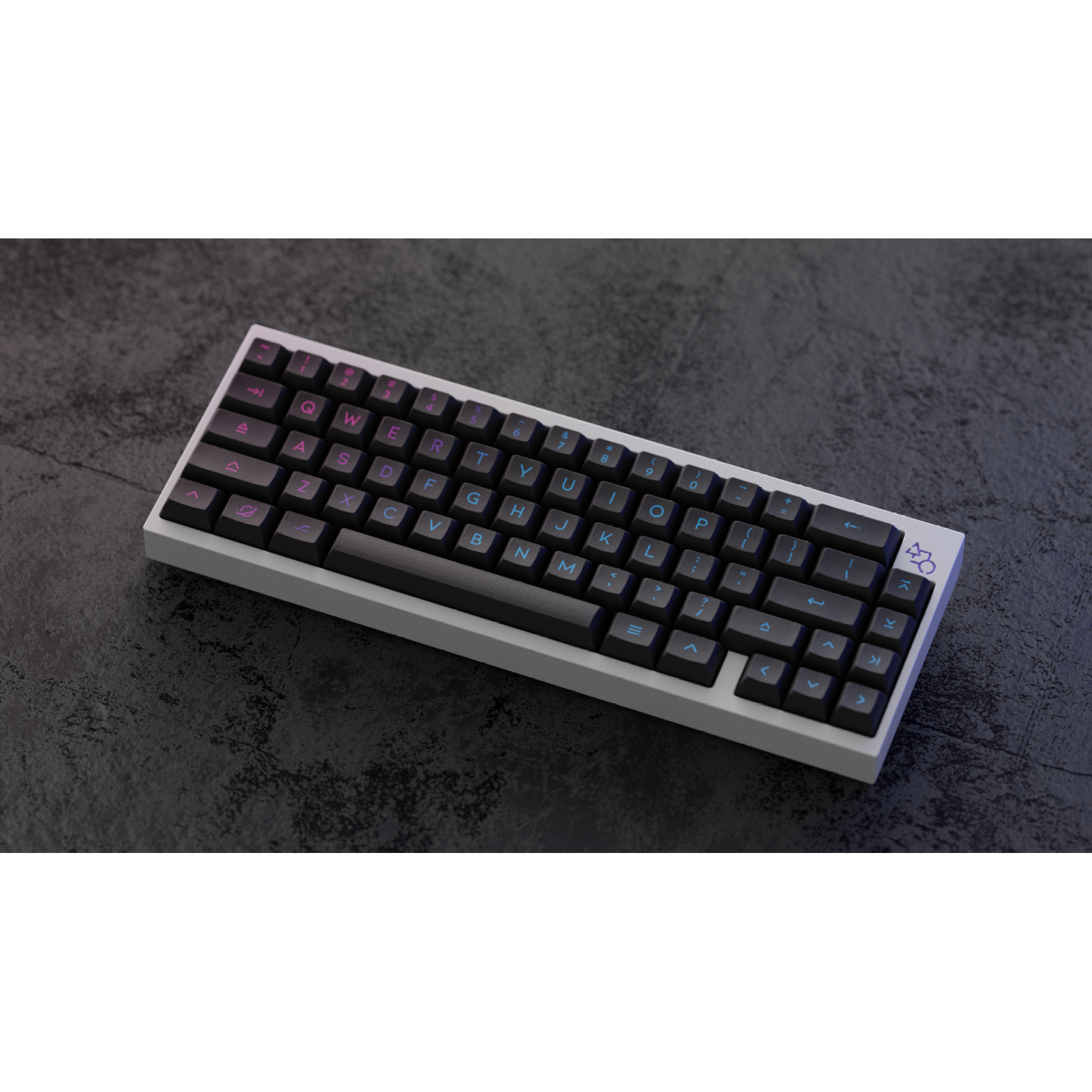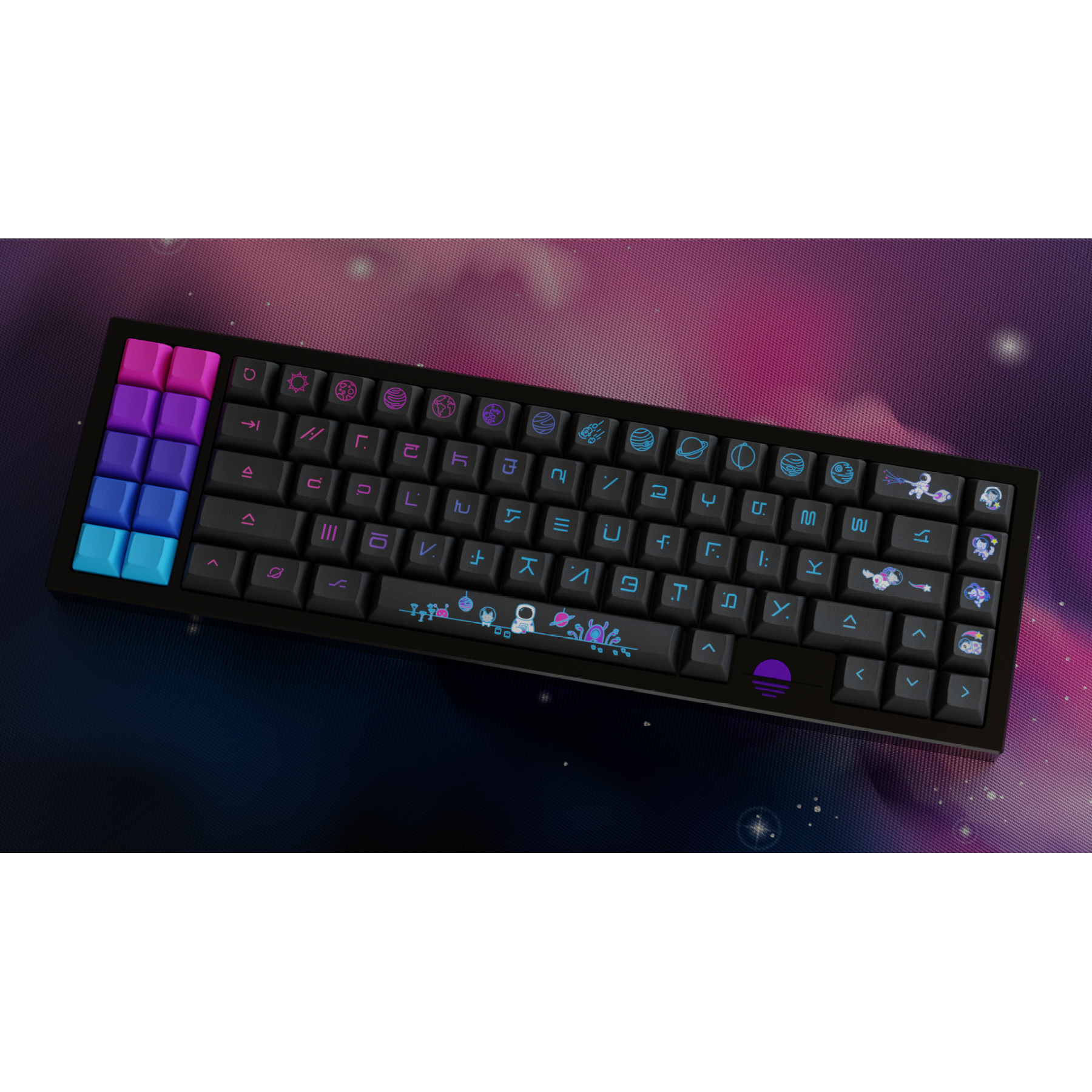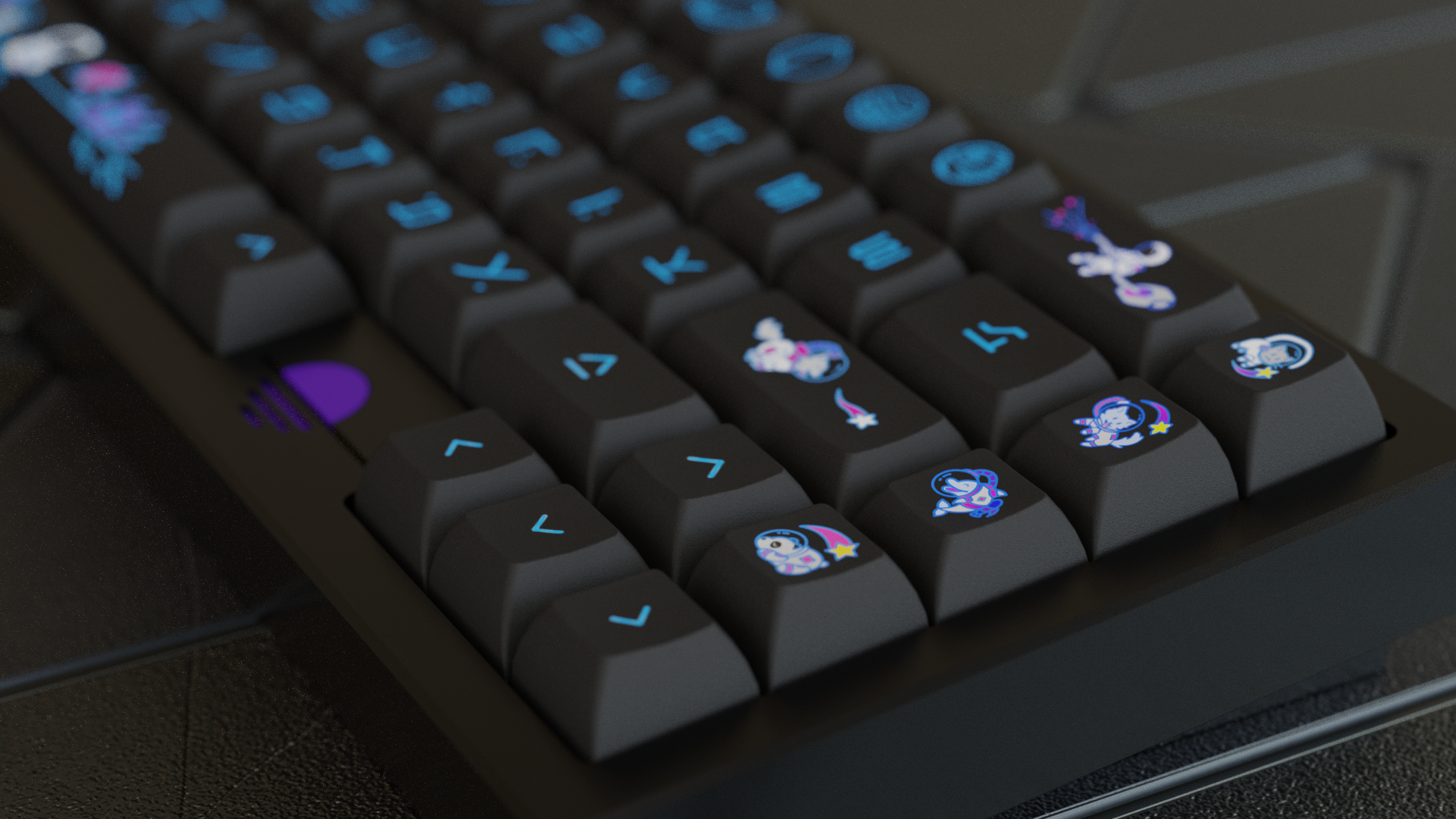 Group-Buy KAT Space Dust
Sale price

$62.46 AUD
Regular price

$0.00 AUD
($0.00/)
German Sales Tax included. Sales Tax and Shipping will change during Checkout depending on Country.
---
---
Status: Production

Starting: Monday, 24th May 2021

Ending: Friday, 25th June 2021

Estimated Shipping: Q4 2023 - Q1 2024

You can not combine GB products in the same order with other products!

 

Designer:

Pseudoalpaca and Bobasweatandtears

 

Details:

Dye-sublimated PBT
KAT Profile

 

Kits:

Alphas - α
| Latin Alphas - ALPHA CENTAURI
| Alien α - ALIENESE
| Inverted Terran Expansion - SPÆTHER
| Inverted Alien Expansion - INVASION

Modifiers 60%-TKL - Modules
| Icon Mods Black - SUPERNOVA
| Icon Mods Blue - PRECURSORS
| Text Mods Black - TERRA
| Alien Mods Black - AREA 51
| Alien Mods Blue - EXTRATERRESTRIAL

Function
| F-Row NASA - ENCOUNTER
| F-Row Planets - SATELLITES
| F-Row Alien - FIRST CONTACT
| F-row Inverted Planets - ULTRAVIOLET
| F-row Inverted Aliens - SPECTRA

Expansion
| Numpad Standard - EINSTEIN
| Numpad Intergalactic - GALILEO
| Spacebars - CARBON RODS
| Accents/Gradient - STRING THEORY
| Mac Mods - COMMAND MODULE

Exo-Modifiers

| Ortho Icon Mods - ORBITAL

| Ortho Alien/Latin Mods - ORION

| 40s Icon Mods - FRONTIER

| 40s Text Mods - FREE-FALL

| Ergo Icon Mods - EQUINOX

| Ergo Alien/Terran Mods - INTERCEPTION

Exo-Alphas

| UK α expansion - SPACE ODDITY

| COLEMAK+ - COSMONAUT | Colemak, Colemak-DH, DHm, DHk, Wide, Standard & Iso variants

| NORDIC α - POLARIS | Norwegian, Danish, Swedish, Finnish, Faeroese & Estonian

| GERMAN α - RAUMFAHRT | QWERTZ

| SOUTH α - SIRIUS | Spanish (EU, LA) Portuguese (EU) & Italian

| FRENCH α - SPATIONAUTE | AZERTY traditionnel & Nouvel

Novelties

| Novelties Black - ANOMALIES

| Novelties Blue - XENO

| Novelties Omega Black - SPACE DEBRIS

 




Proxies:


NA: Boardsource

CA: Deskhero.ca

SA: Fancy Customs

UK: Proto[Typist]

Ukraine/RU/Belarus: FunKeys

Asia: zFrontier

SEA: HEX Keyboards

OCE: Daily Clack

 

With the purchase of this product, you confirm that you have understood that this is a Group Buy which is expected to be shipped at the time stated on this page. As this is an expected delivery date, we cannot guarantee that the shipping date will be met.


The final product may be different from the rendered photos. There may be a slight variation in color.  

There are no refunds or cancellations for this order.   




 
If you have questions regarding this product or need any other assistance please contact us via our contact form or write us an E-Mail to: support@keygem.com

You can also join our Discord Community to get the latest news and support here: KEYGEM Discord

Frequently asked questions will be added to our FAQ.
Choose options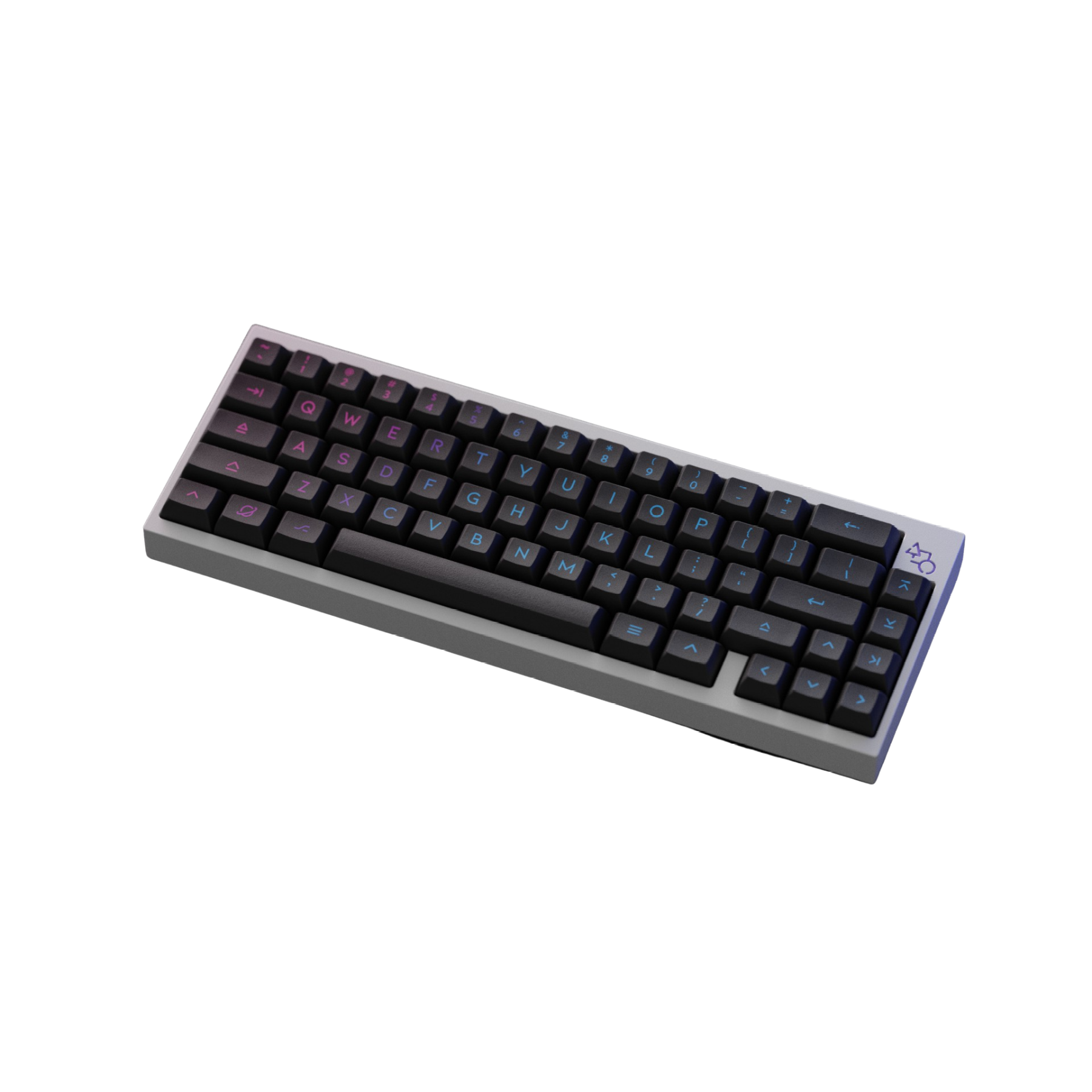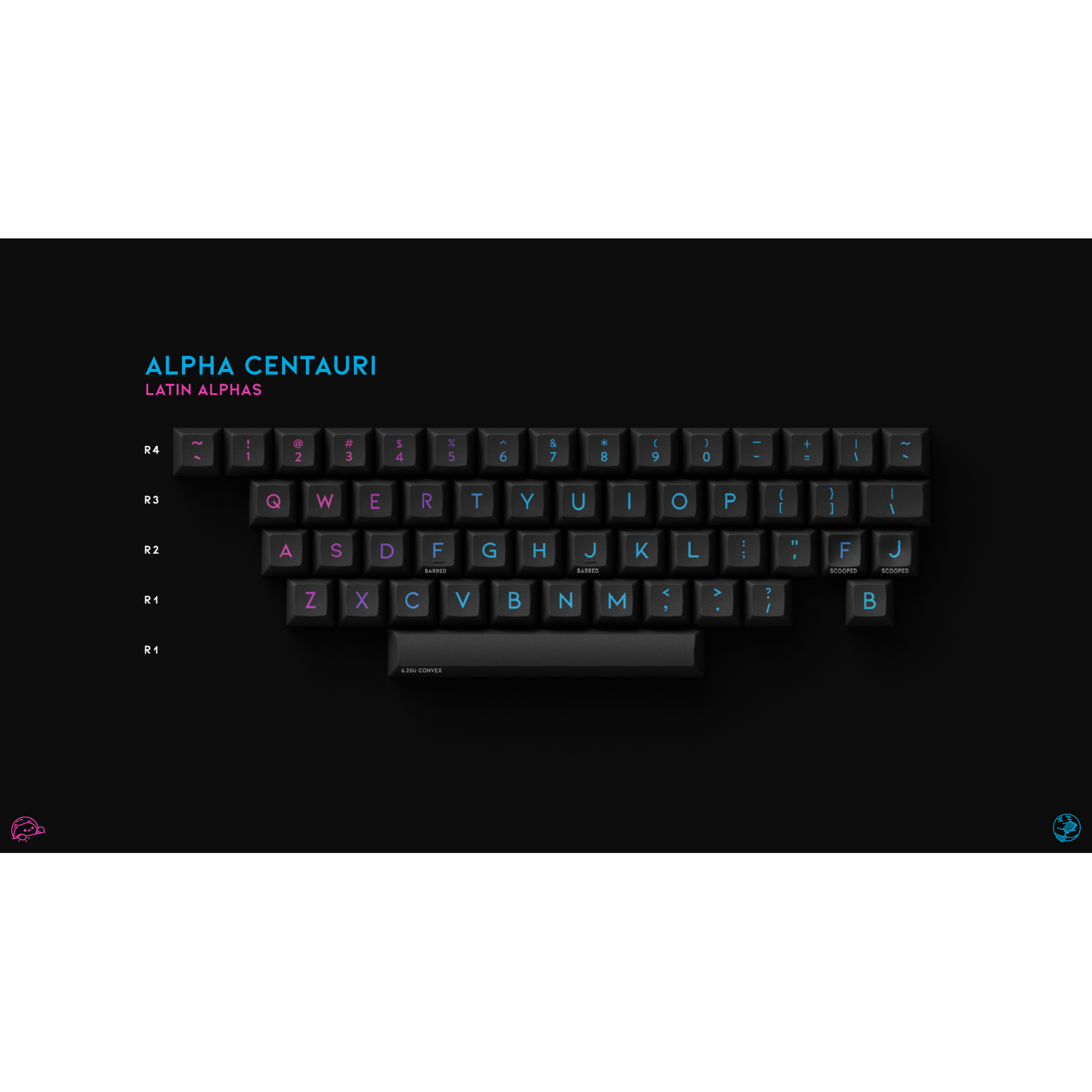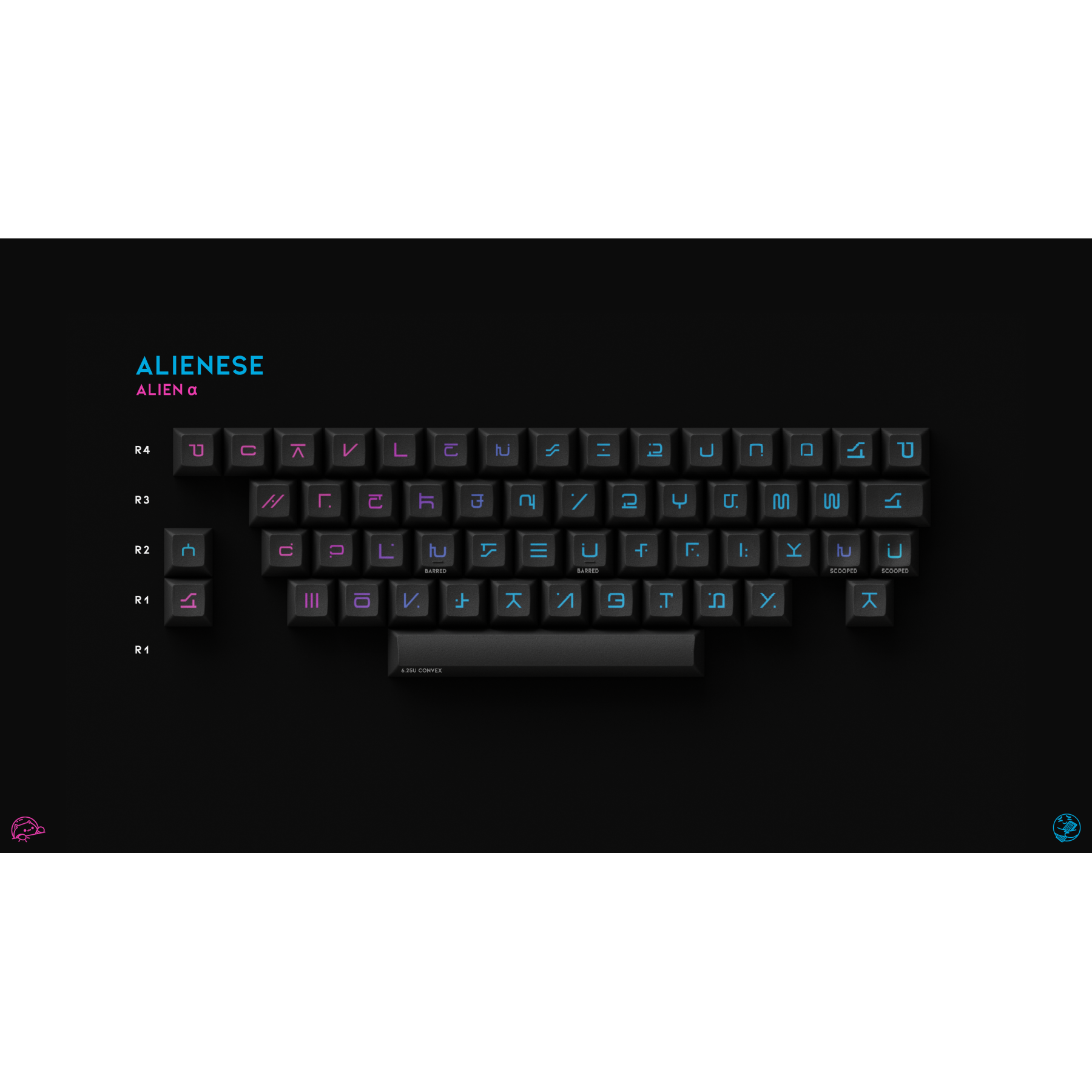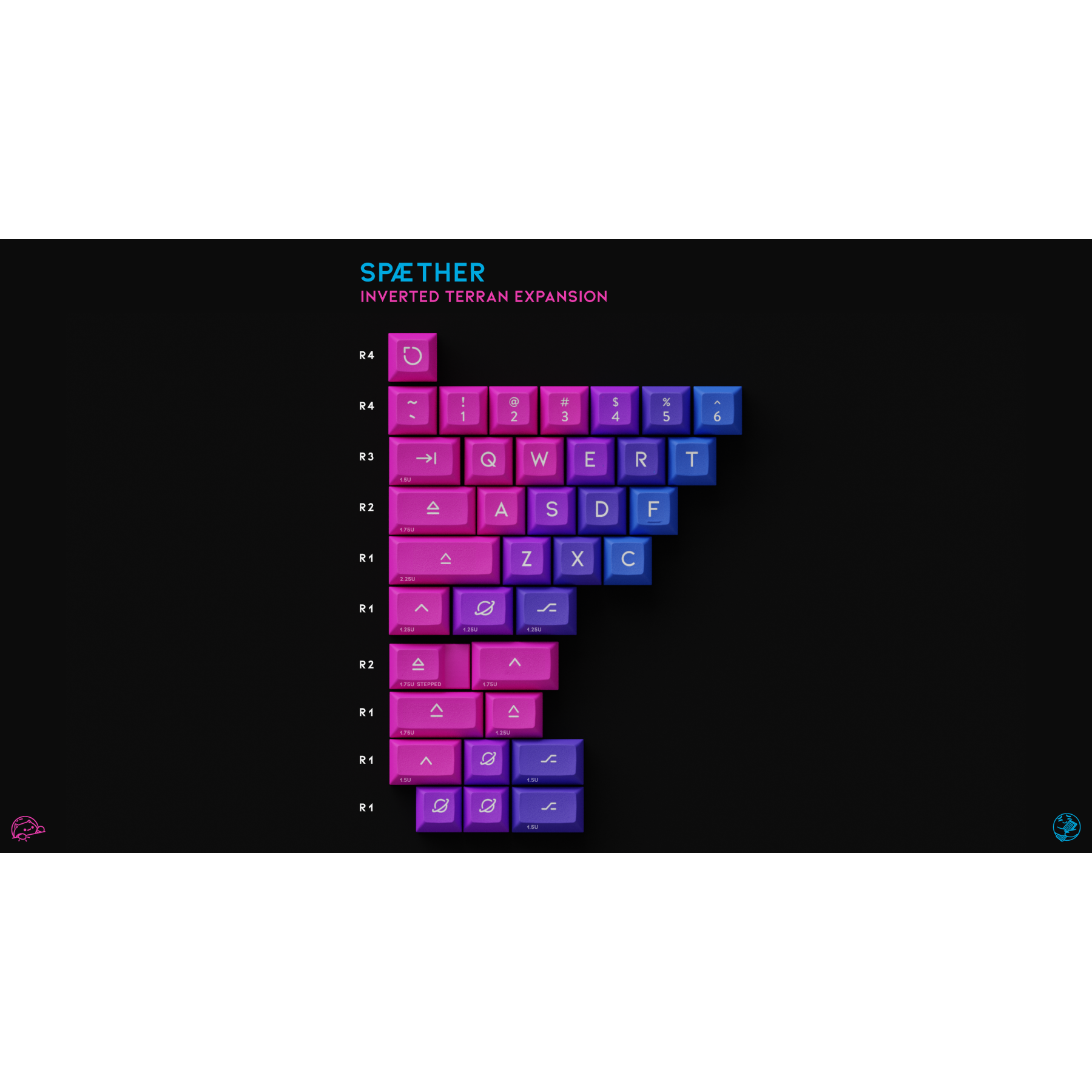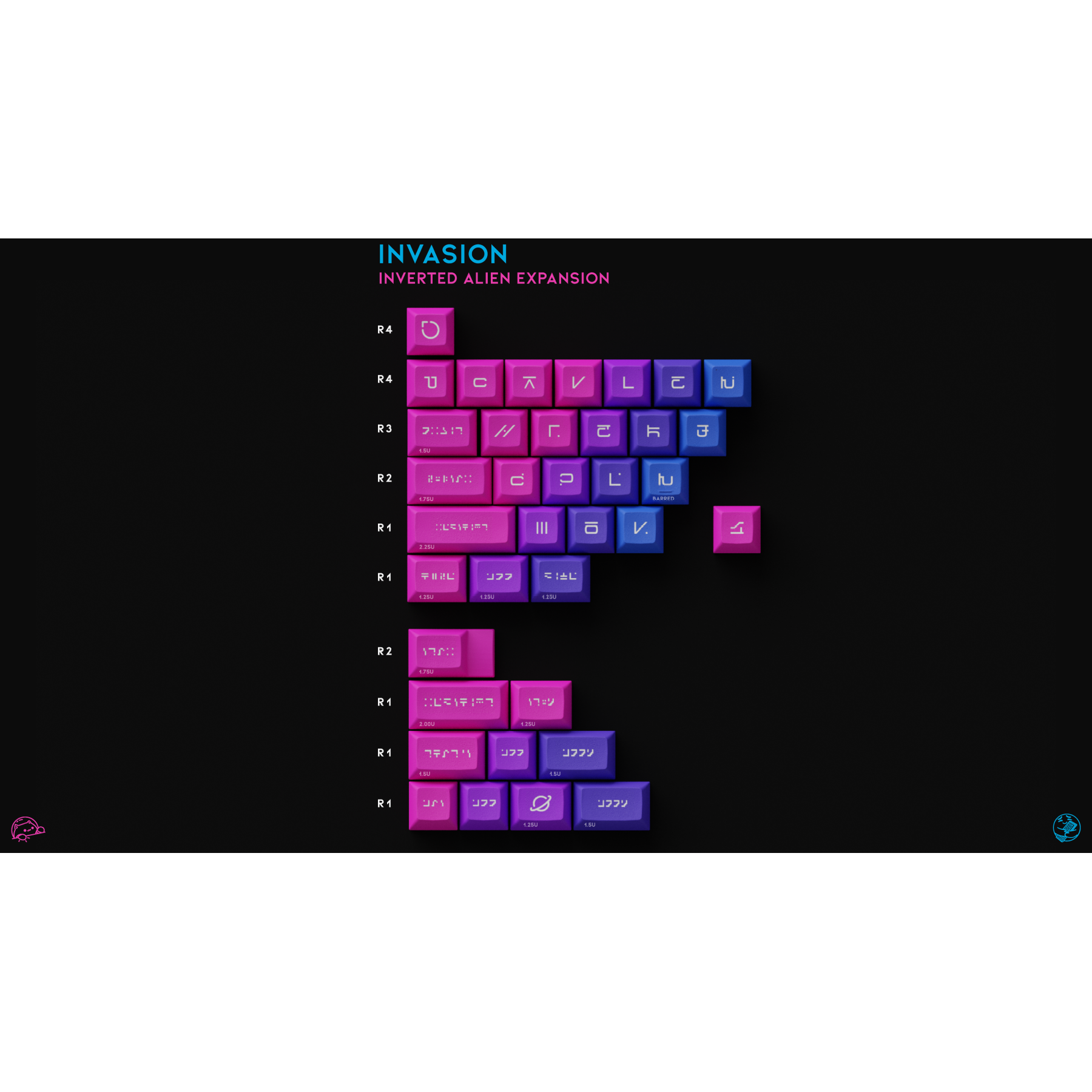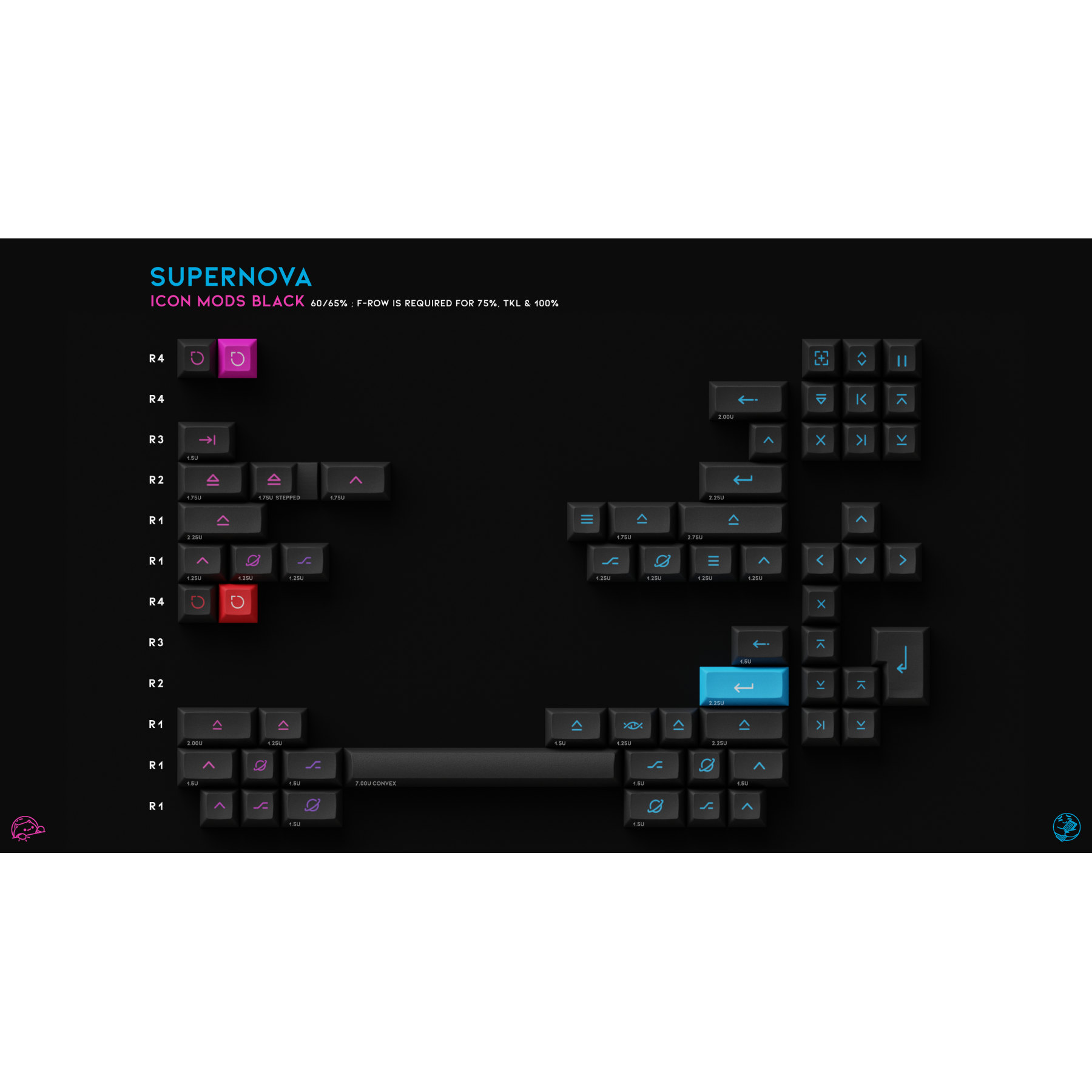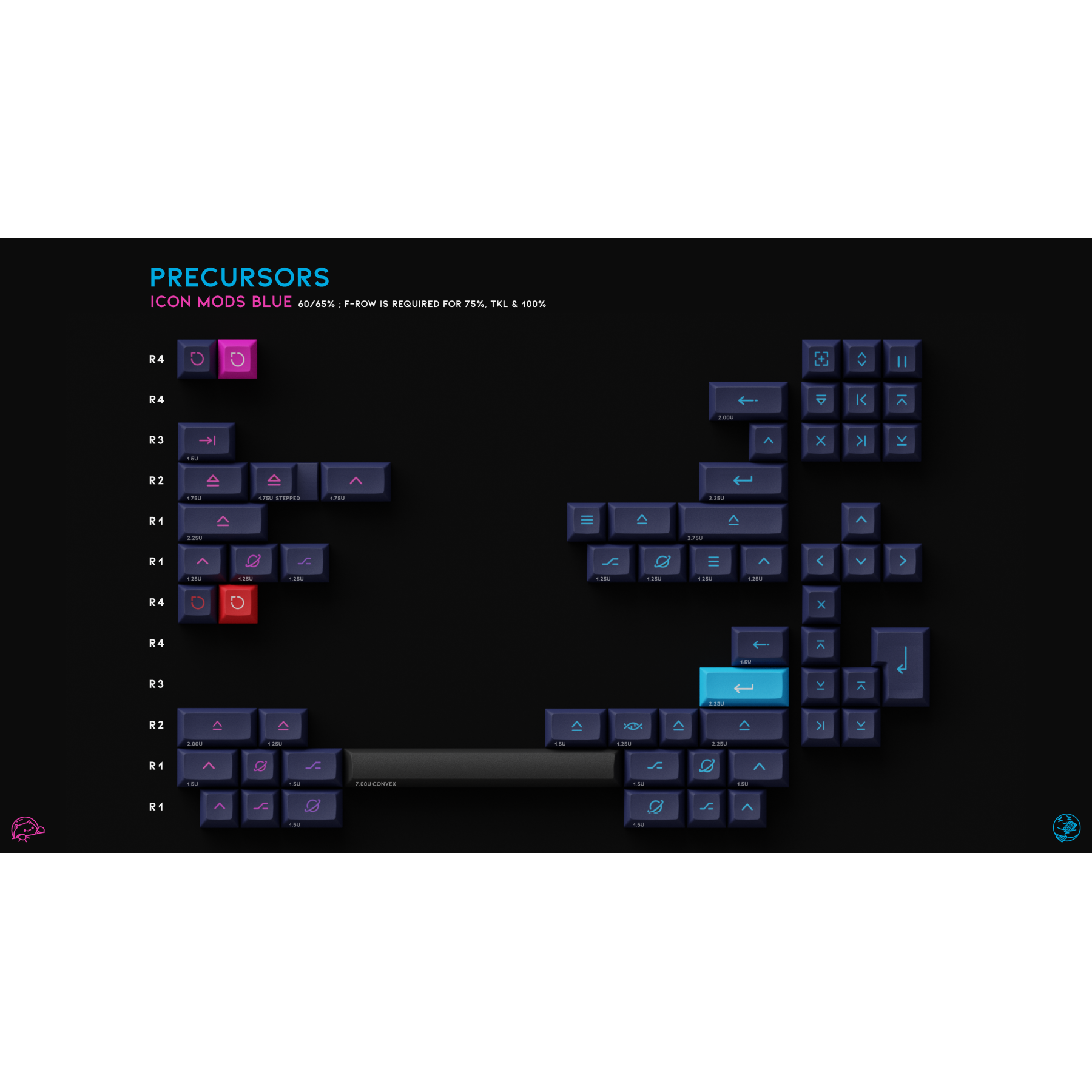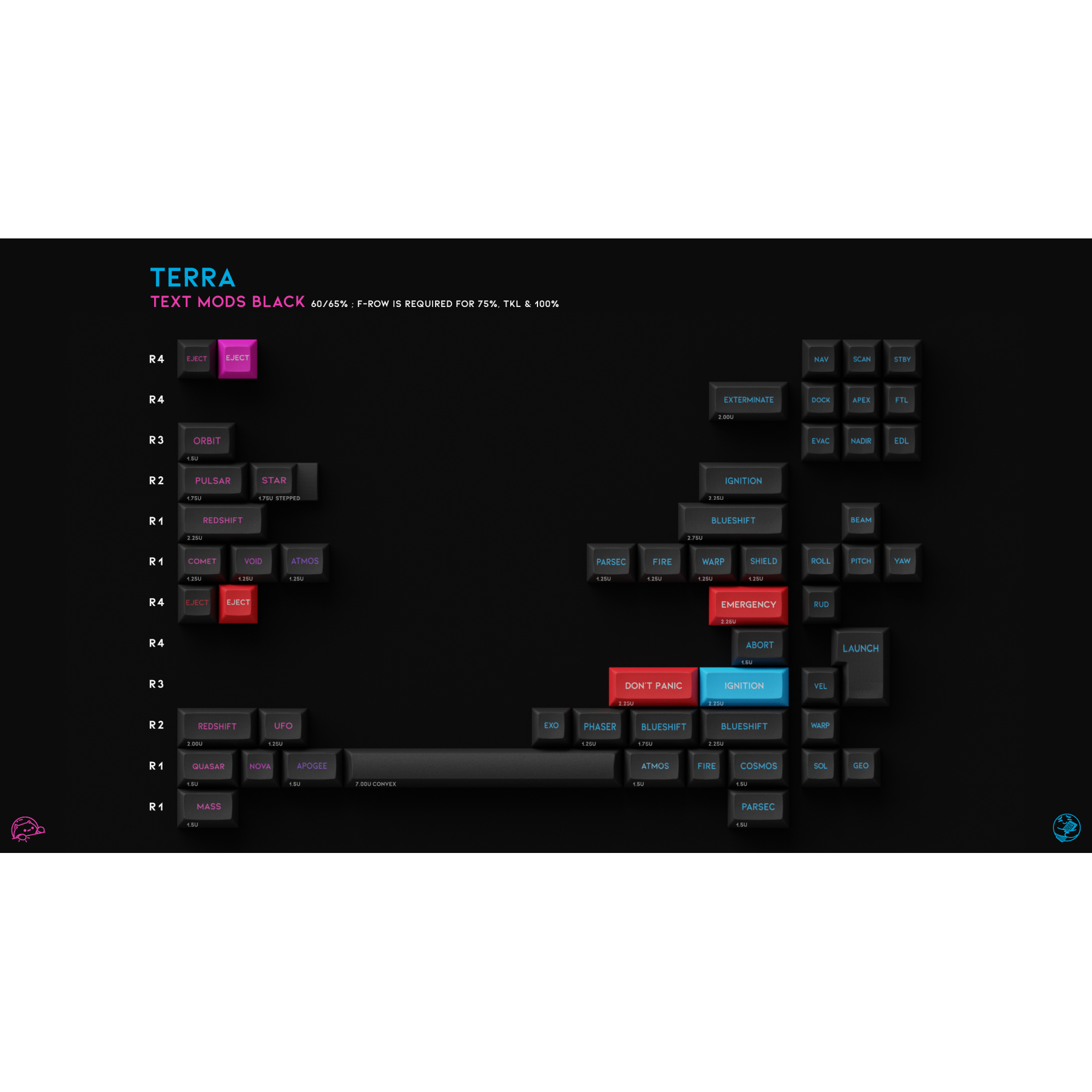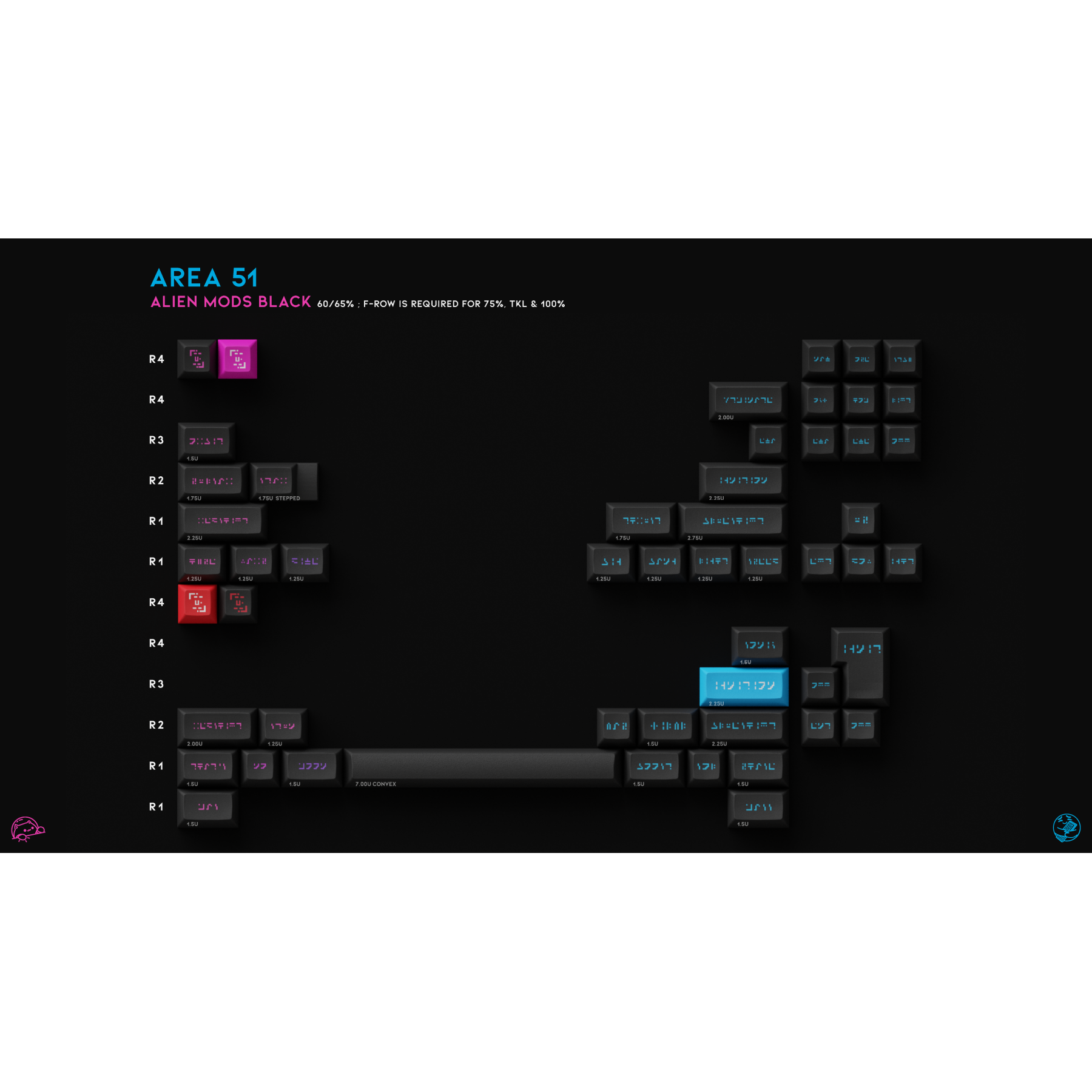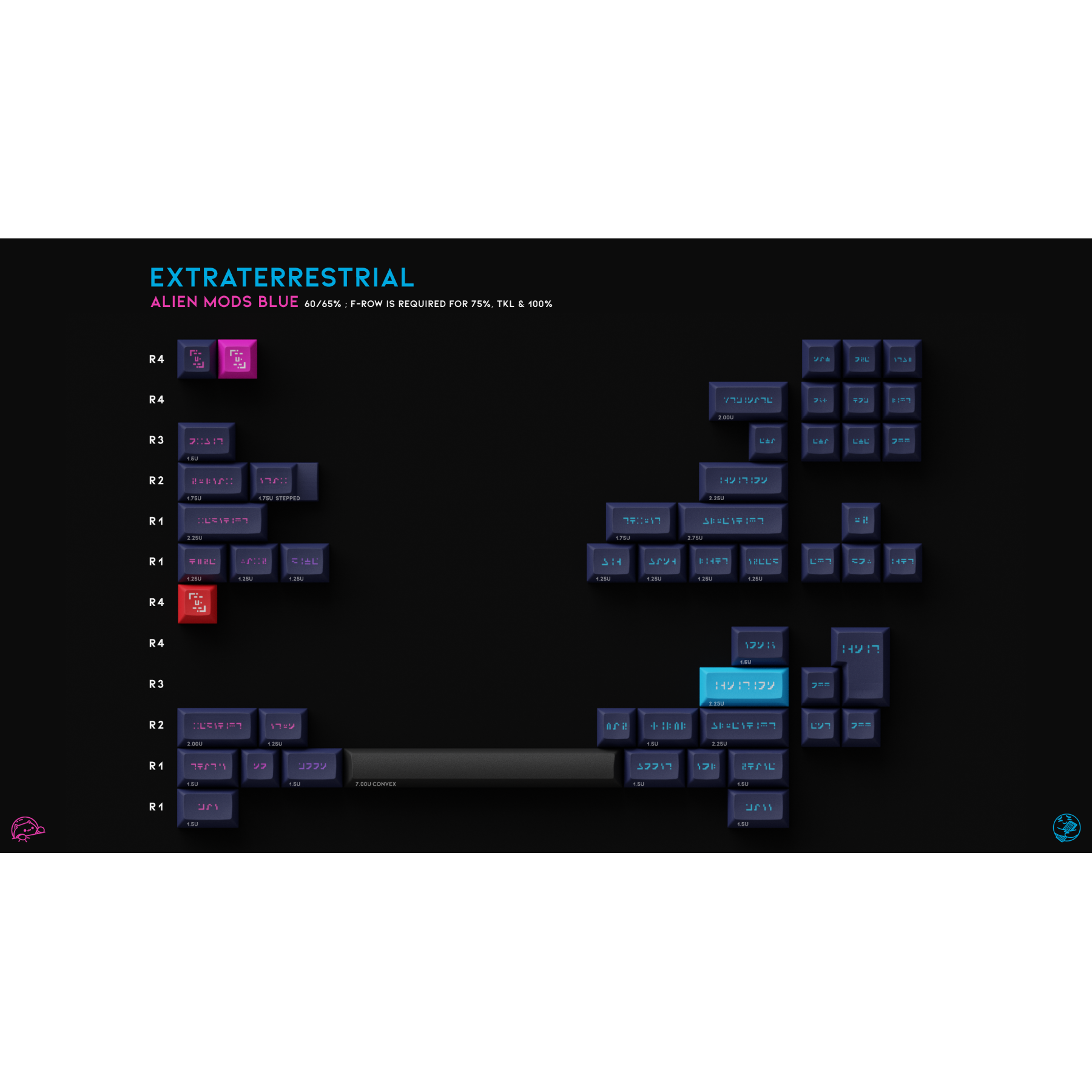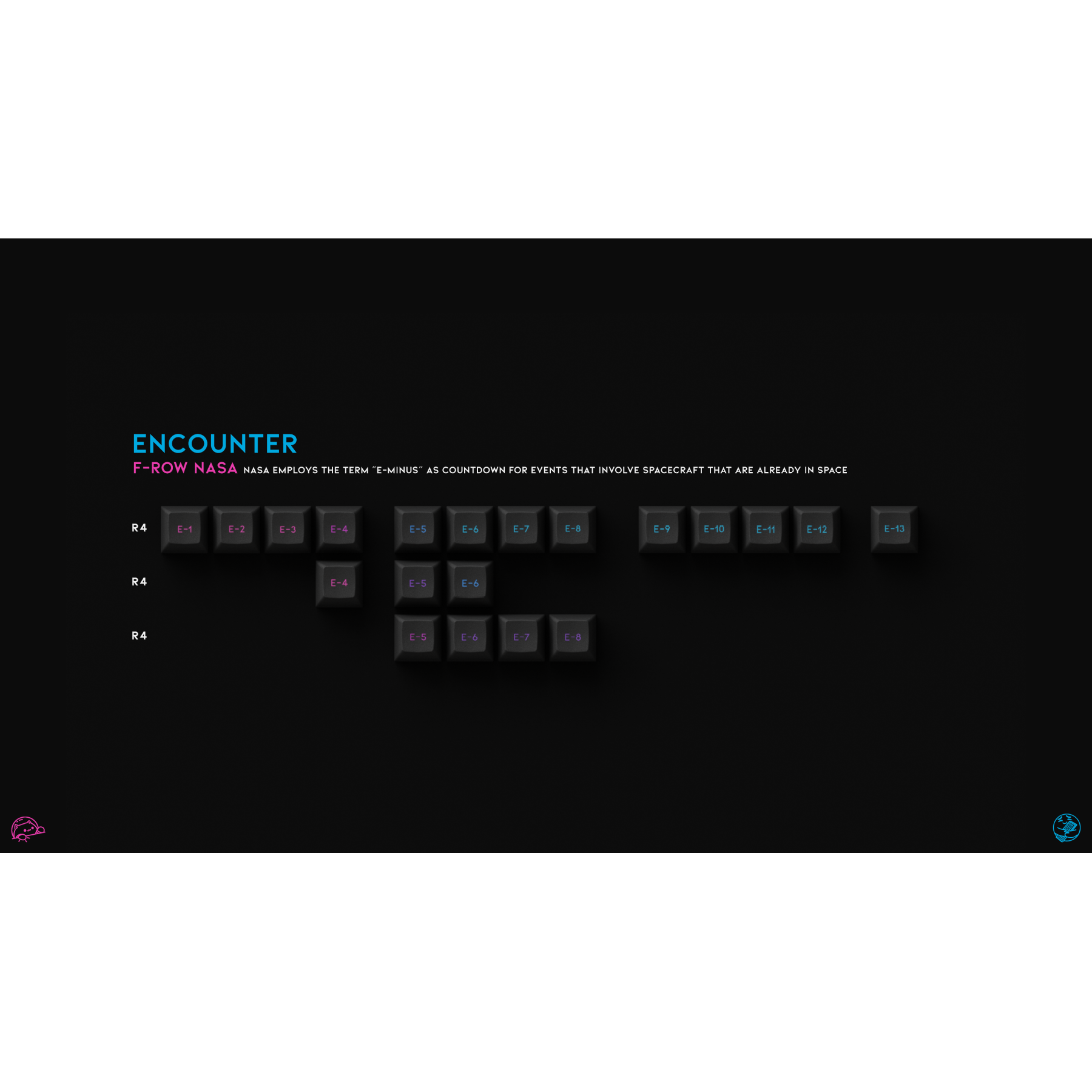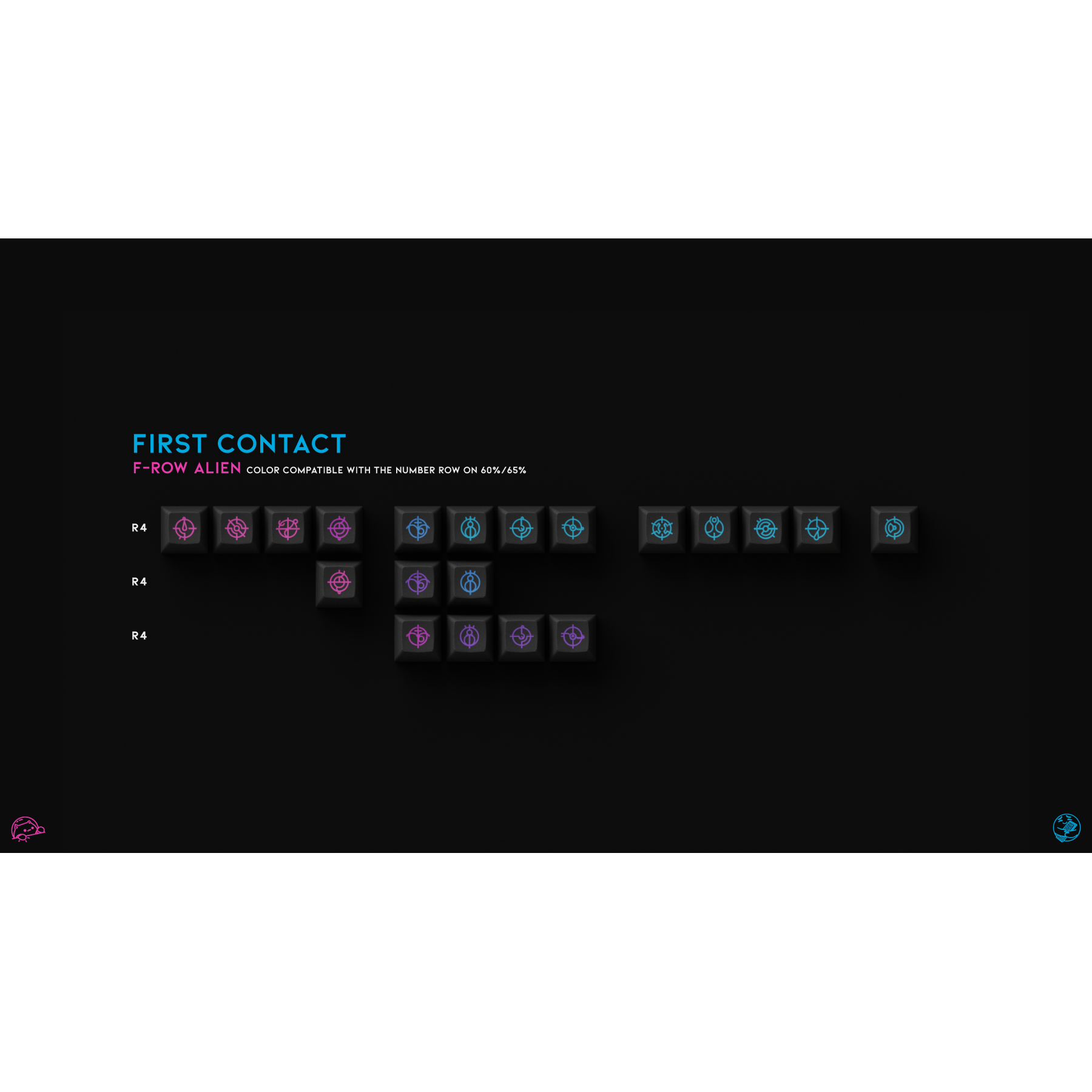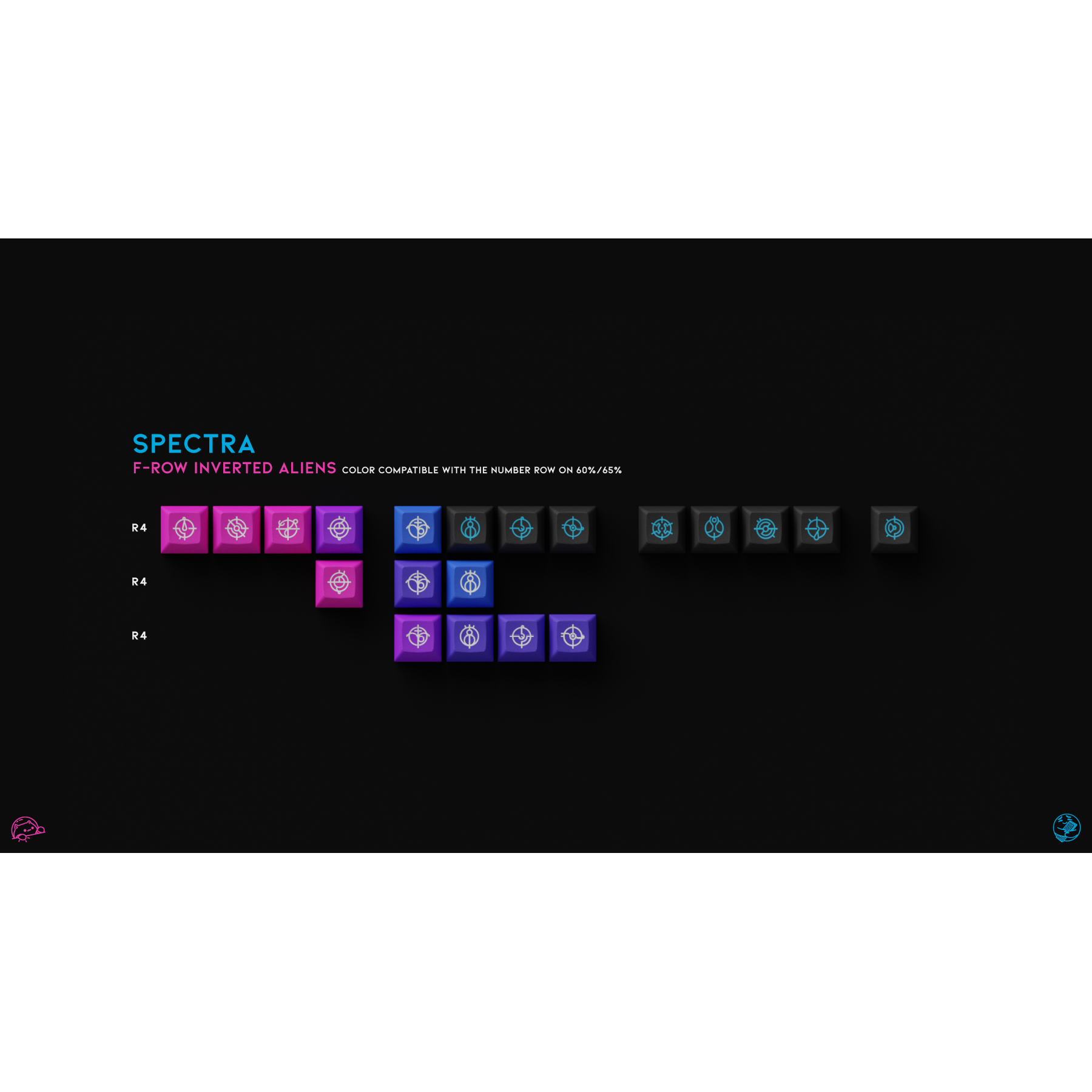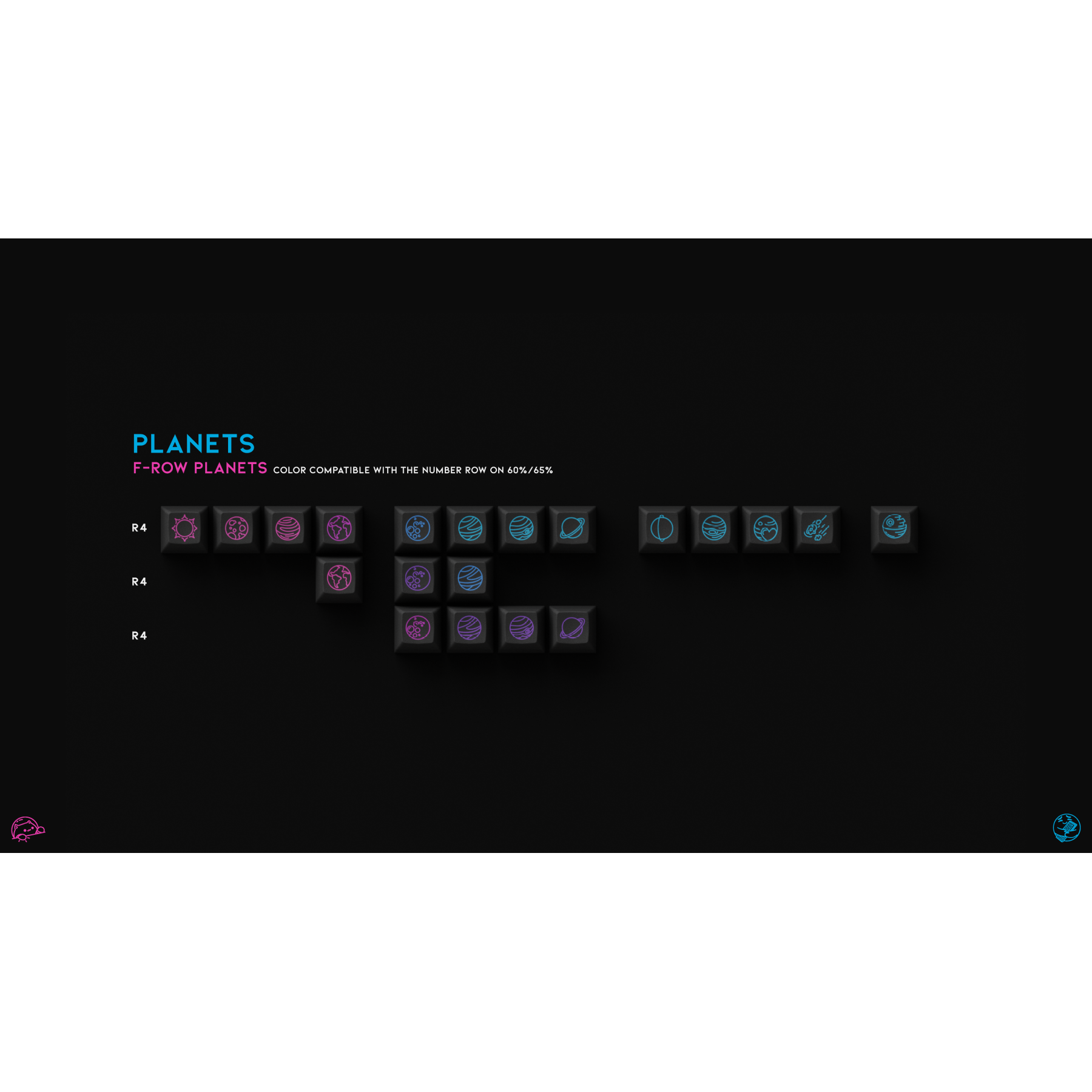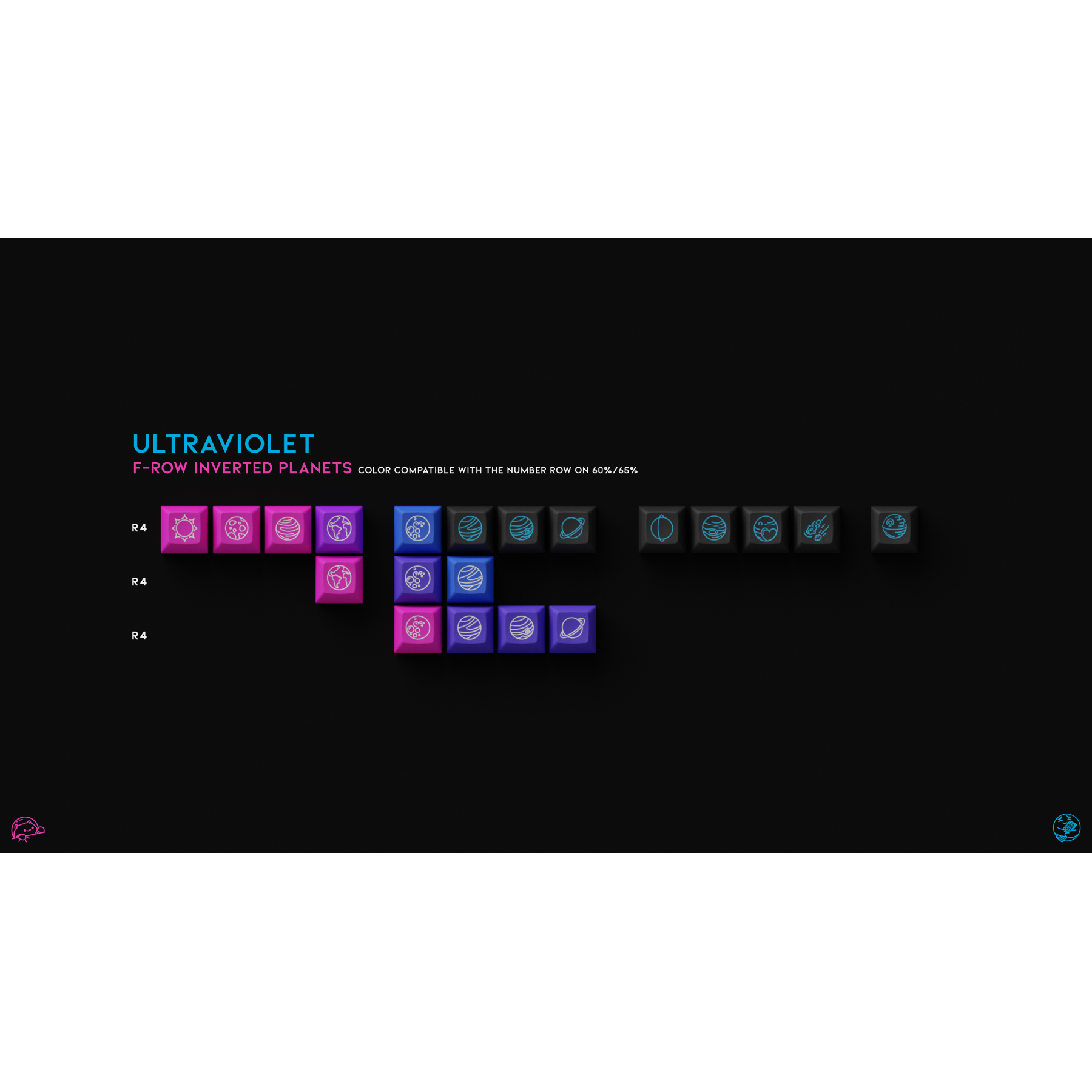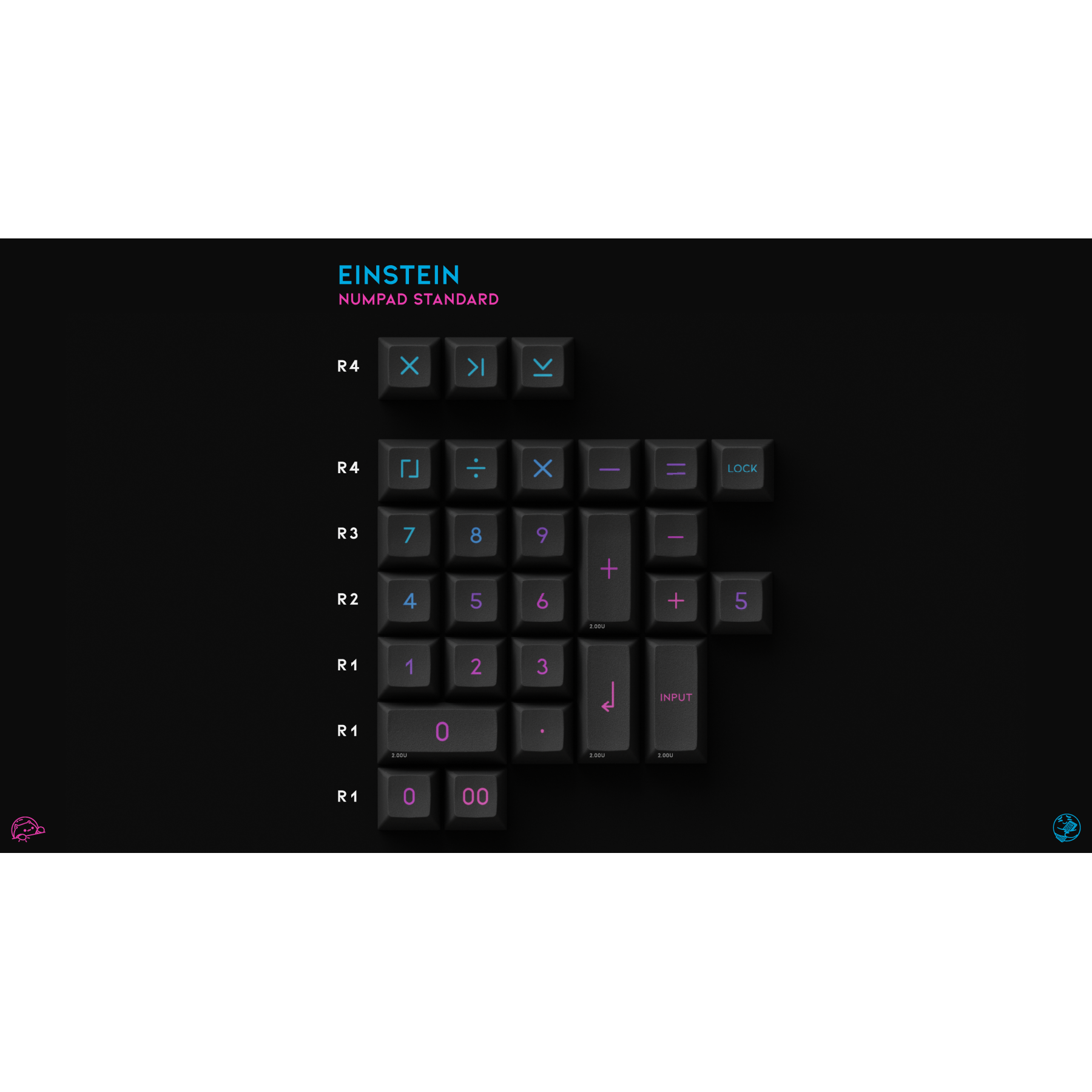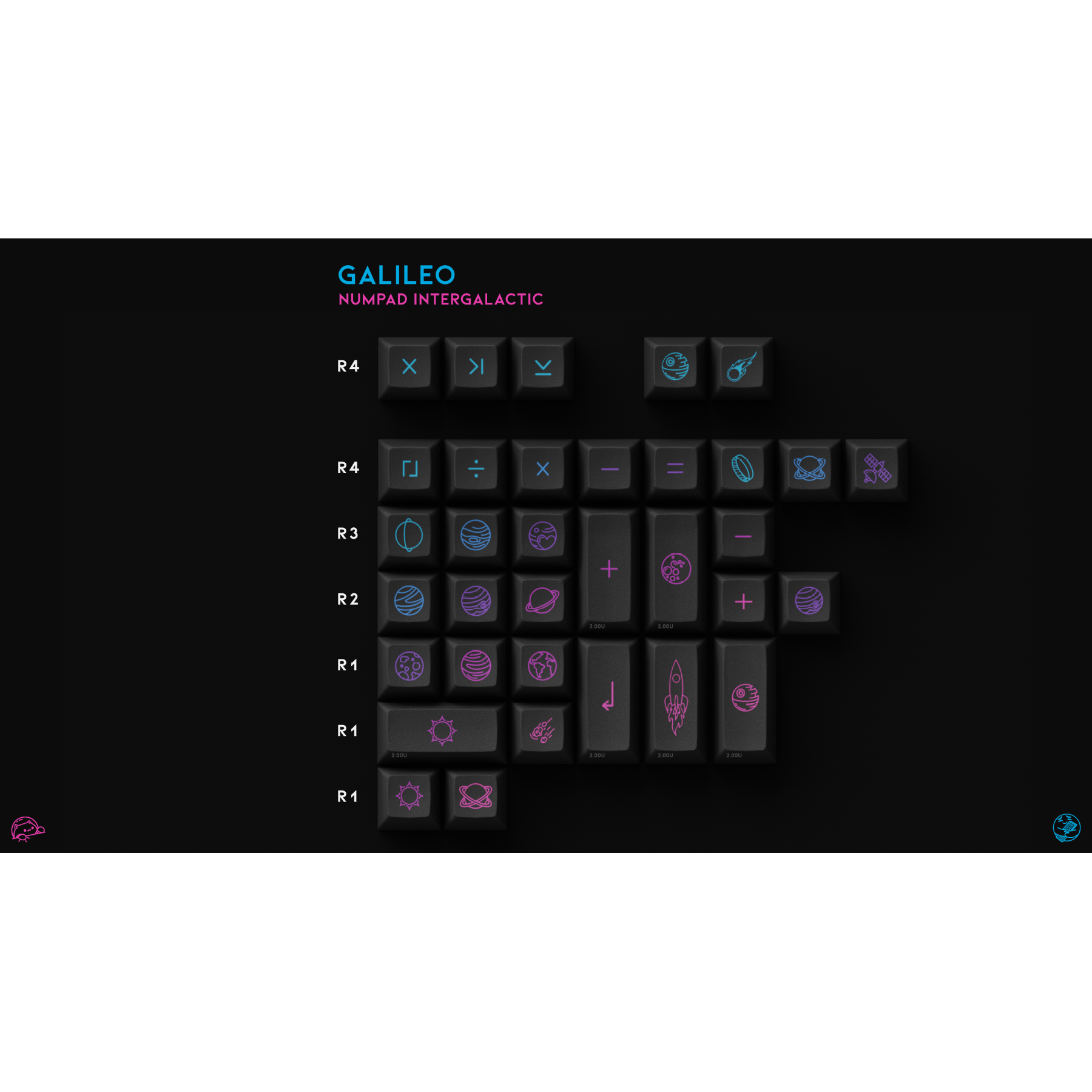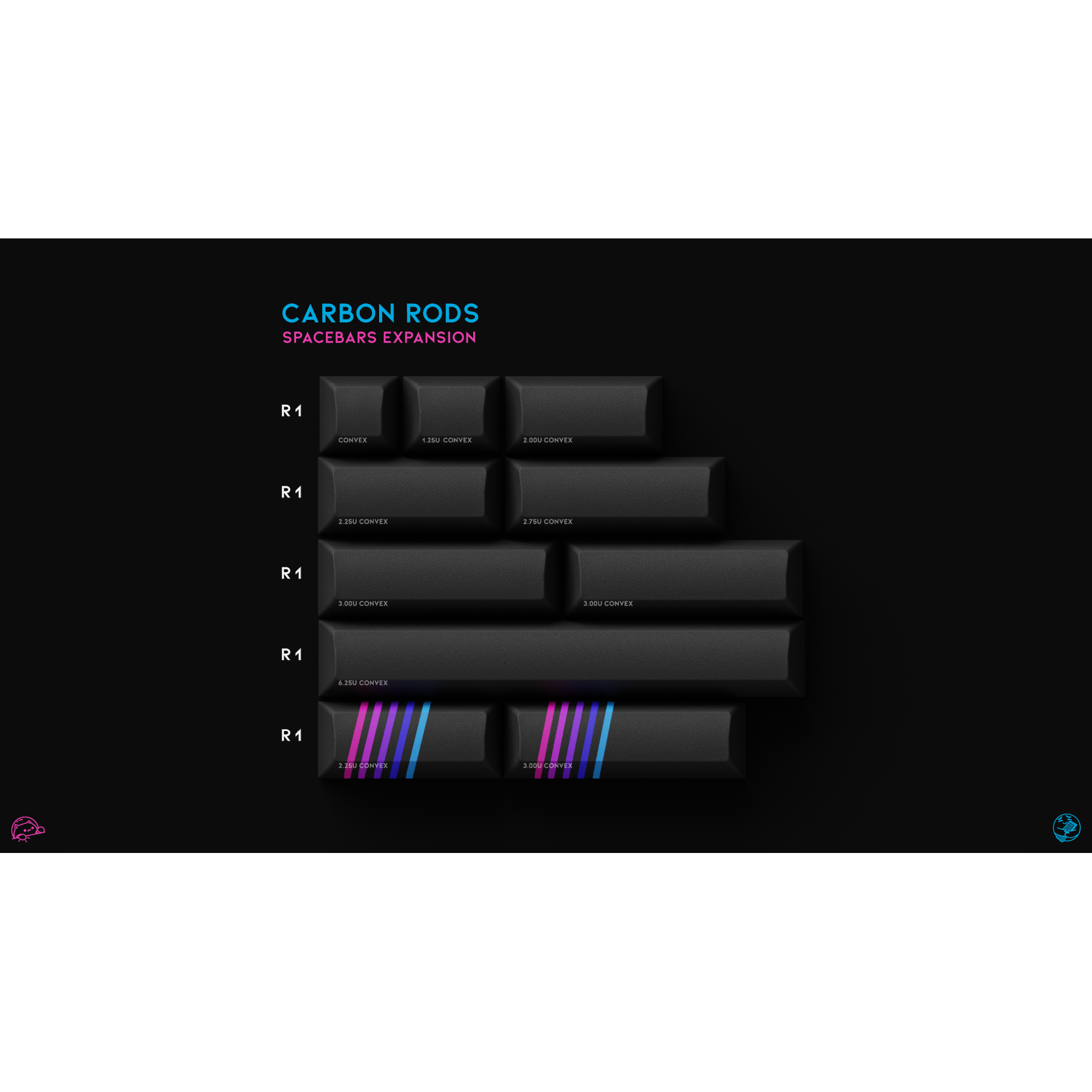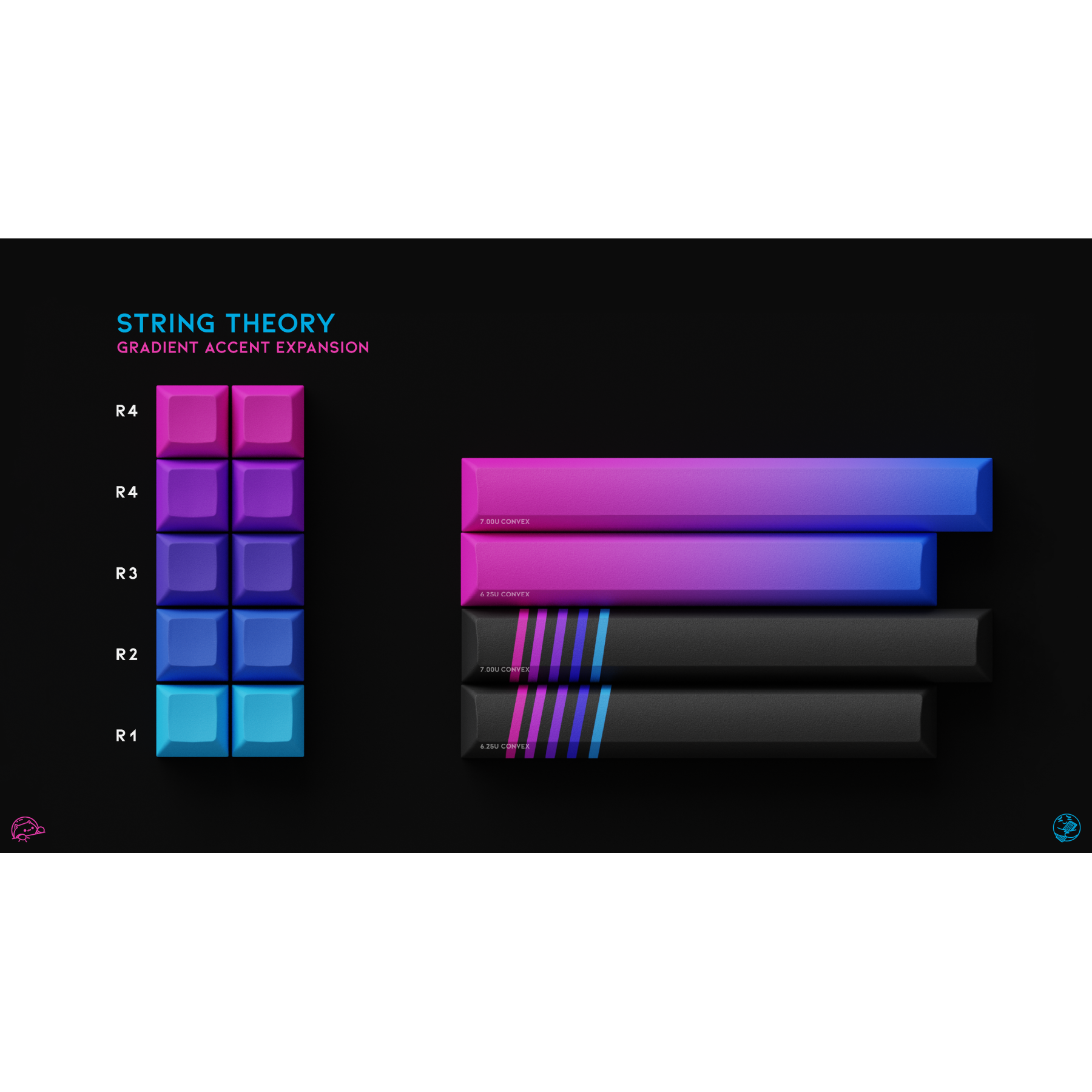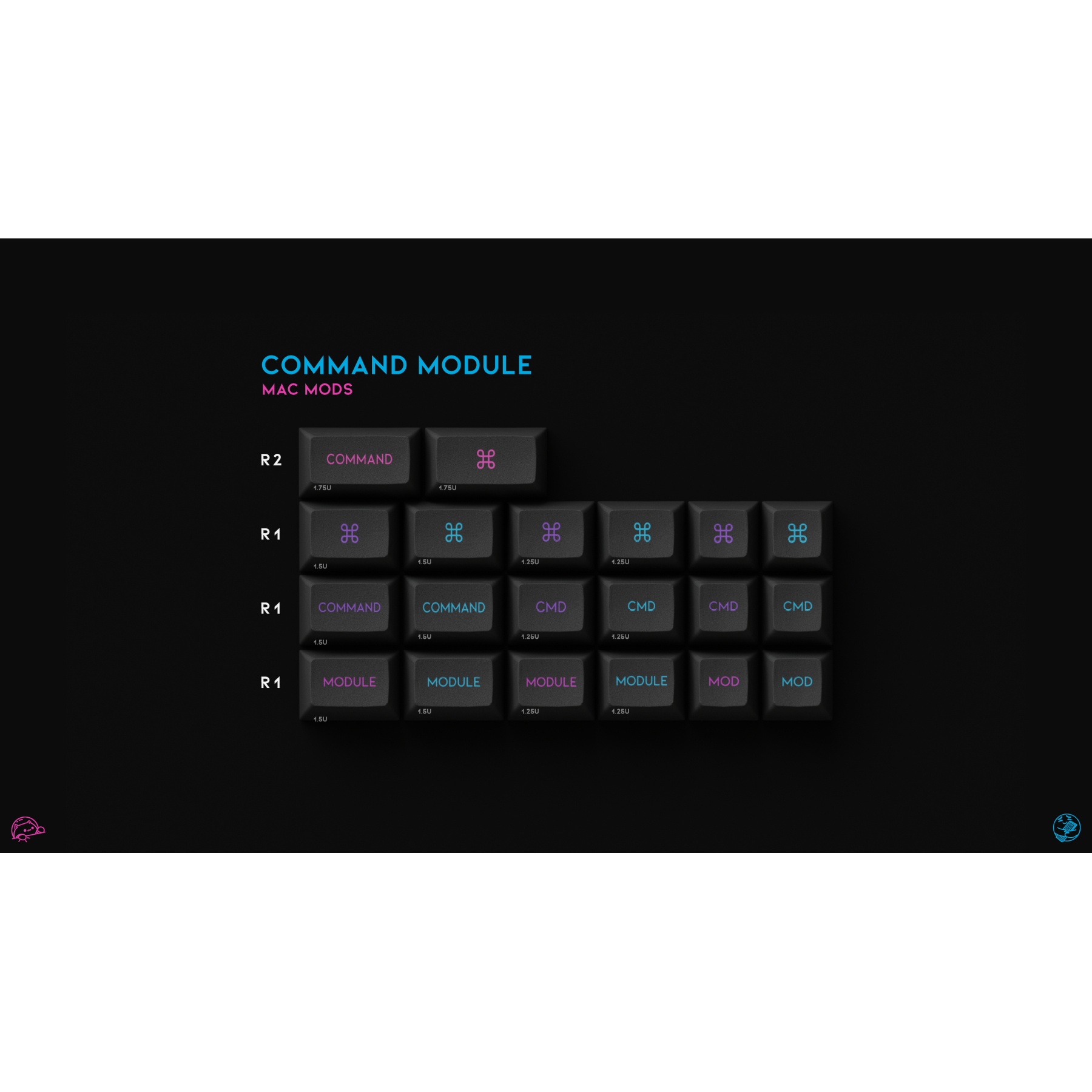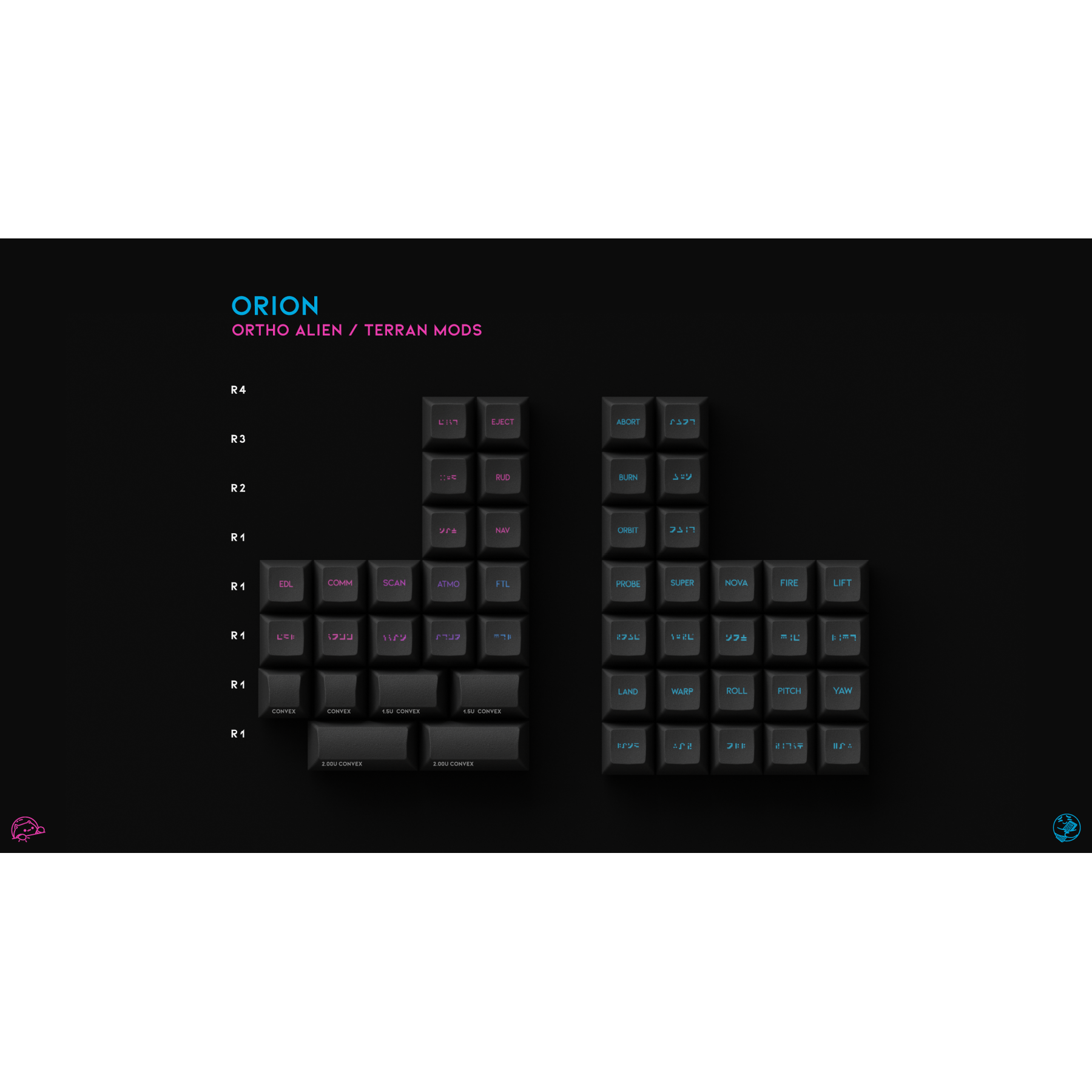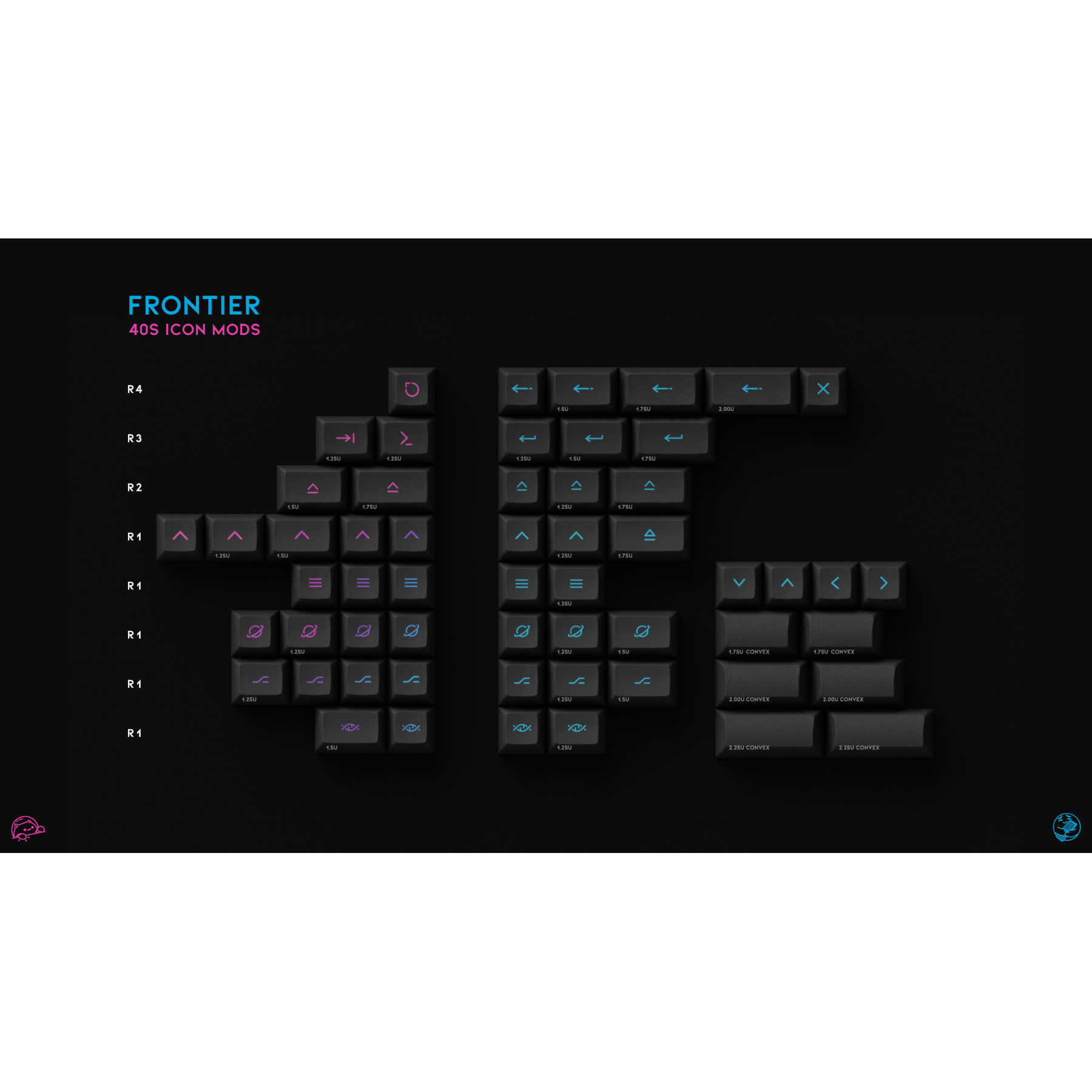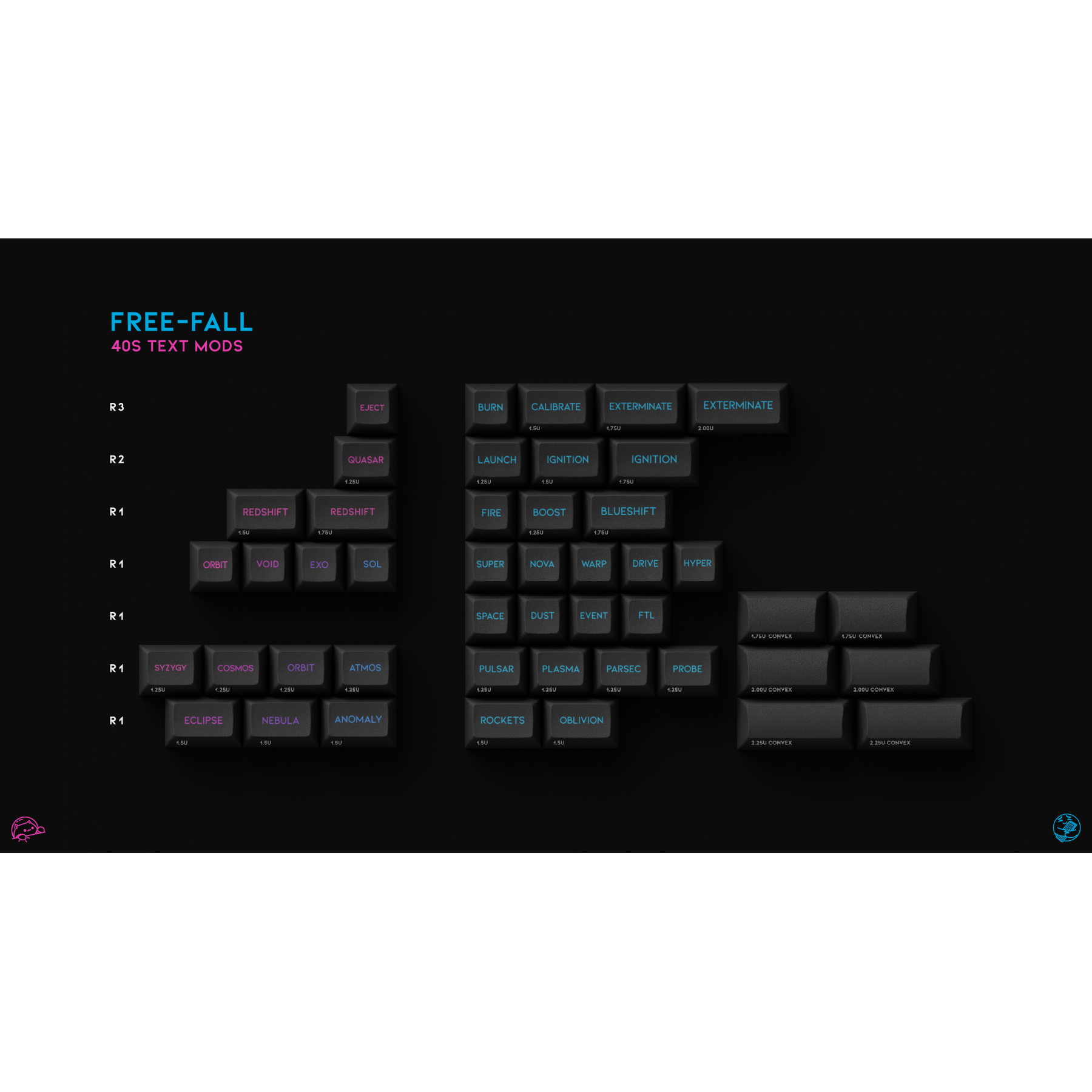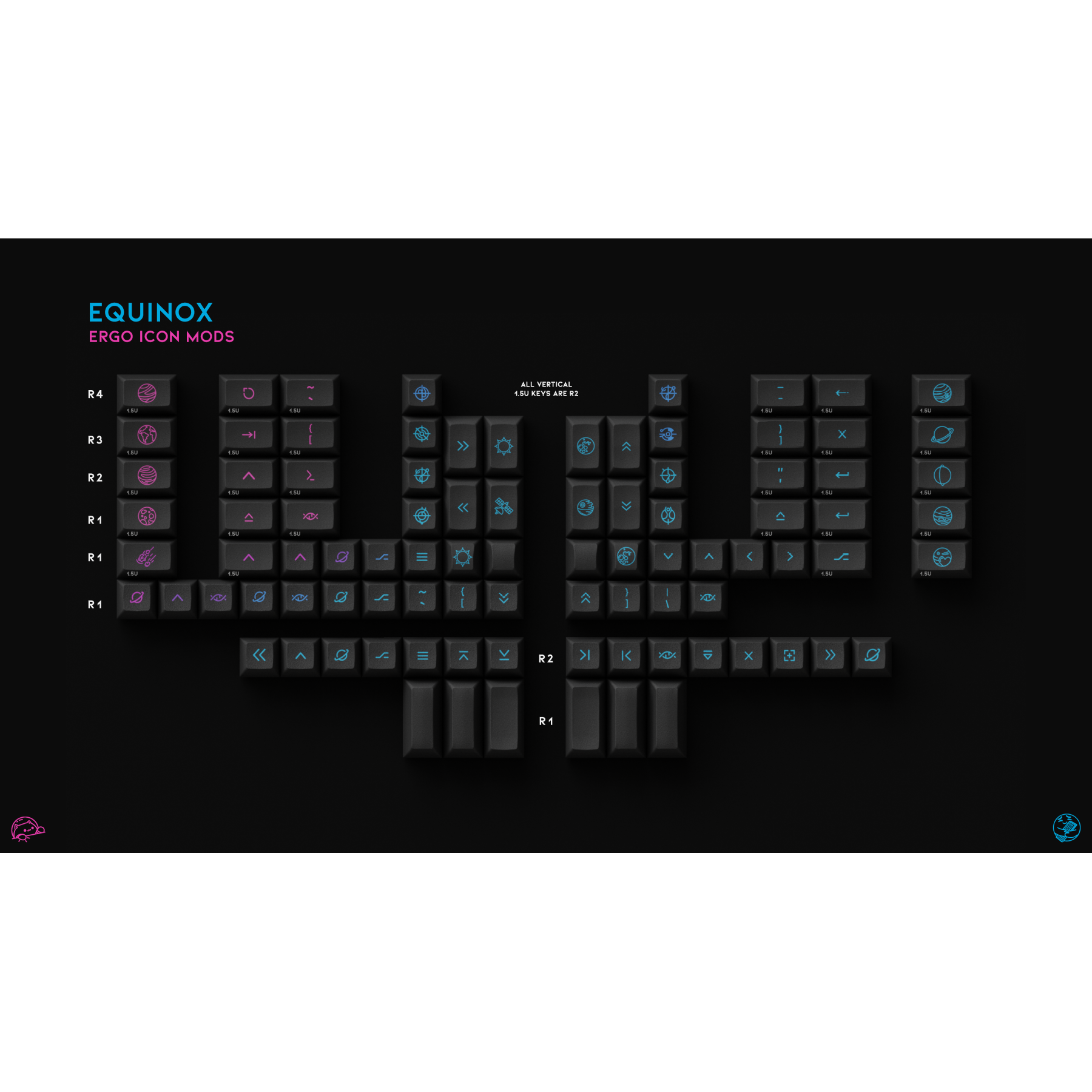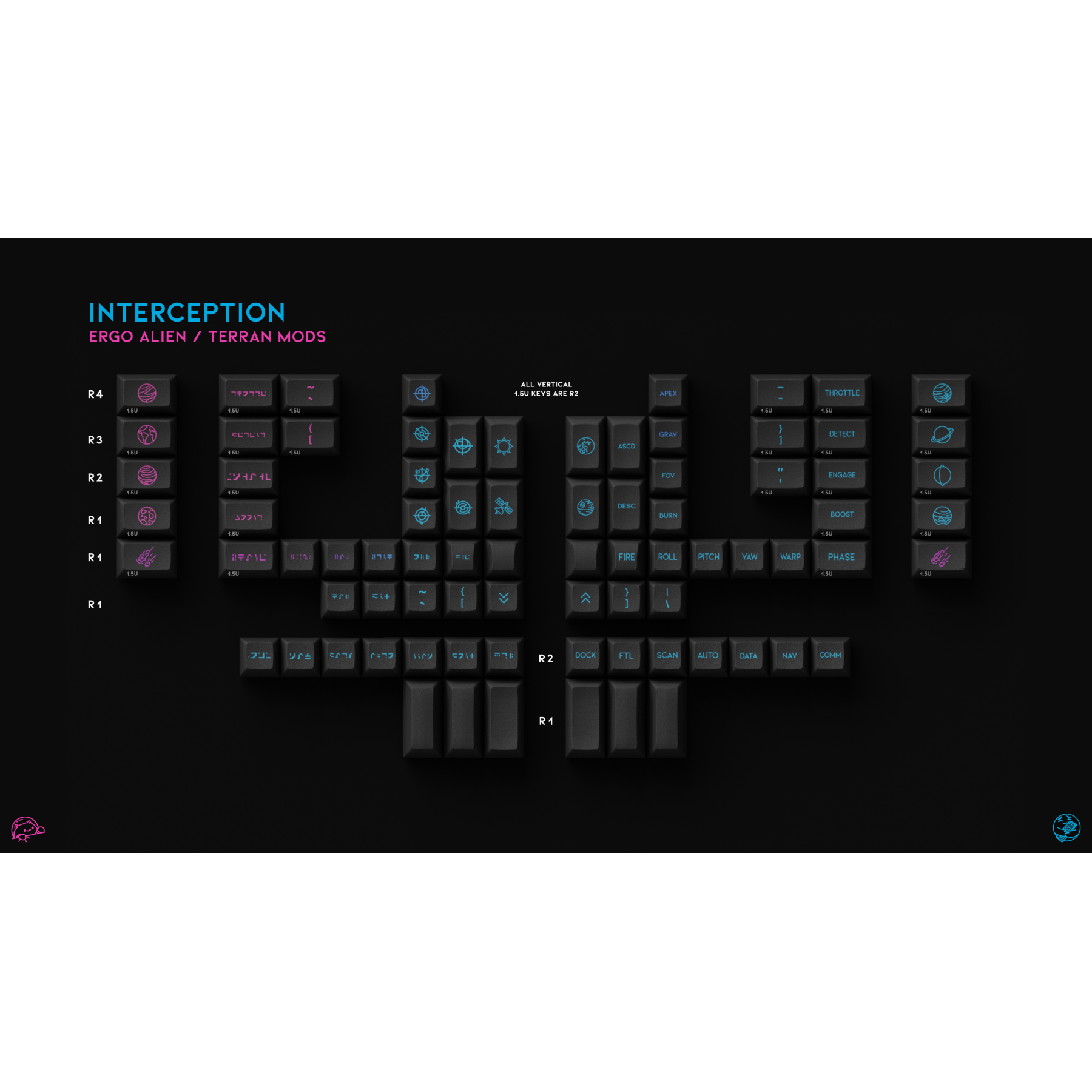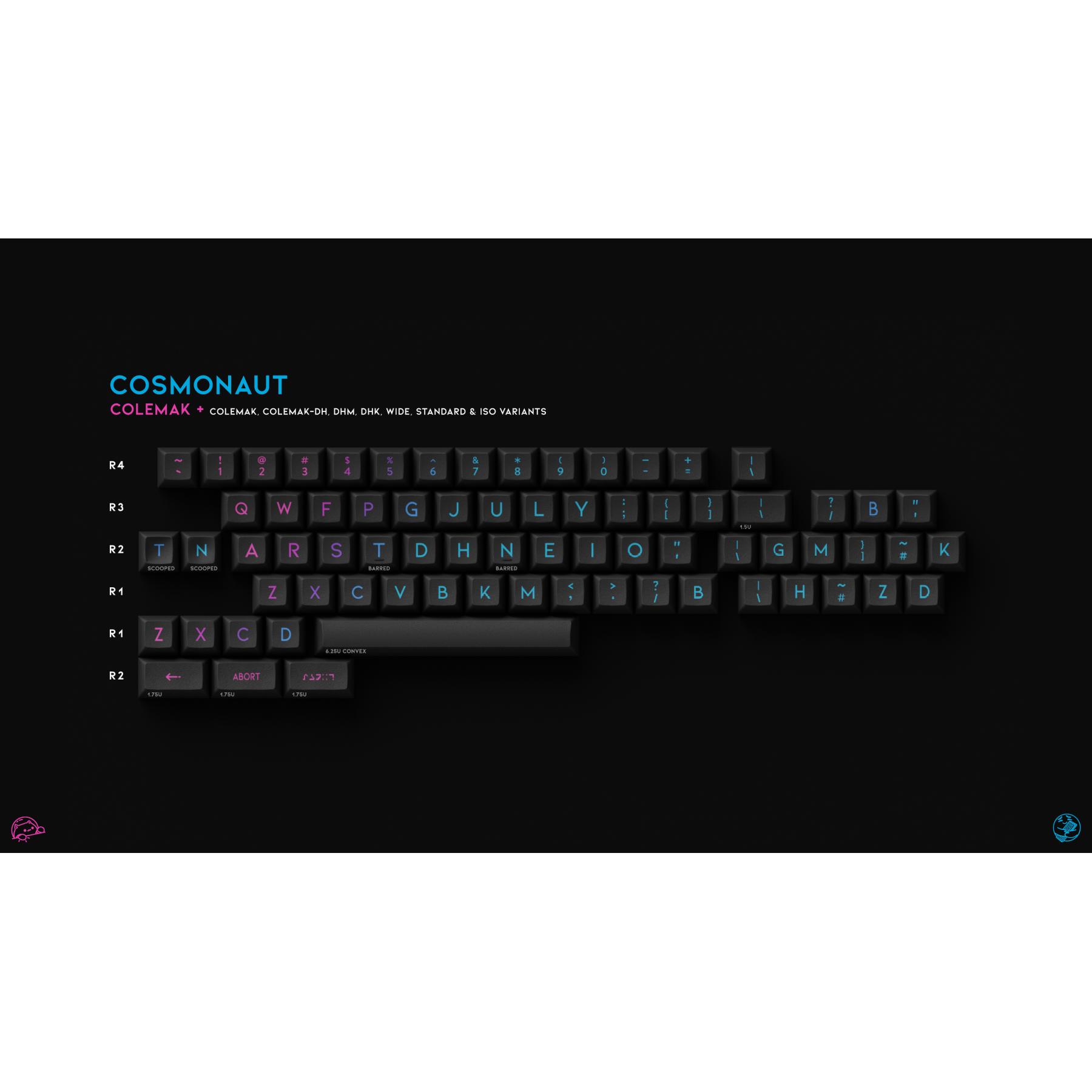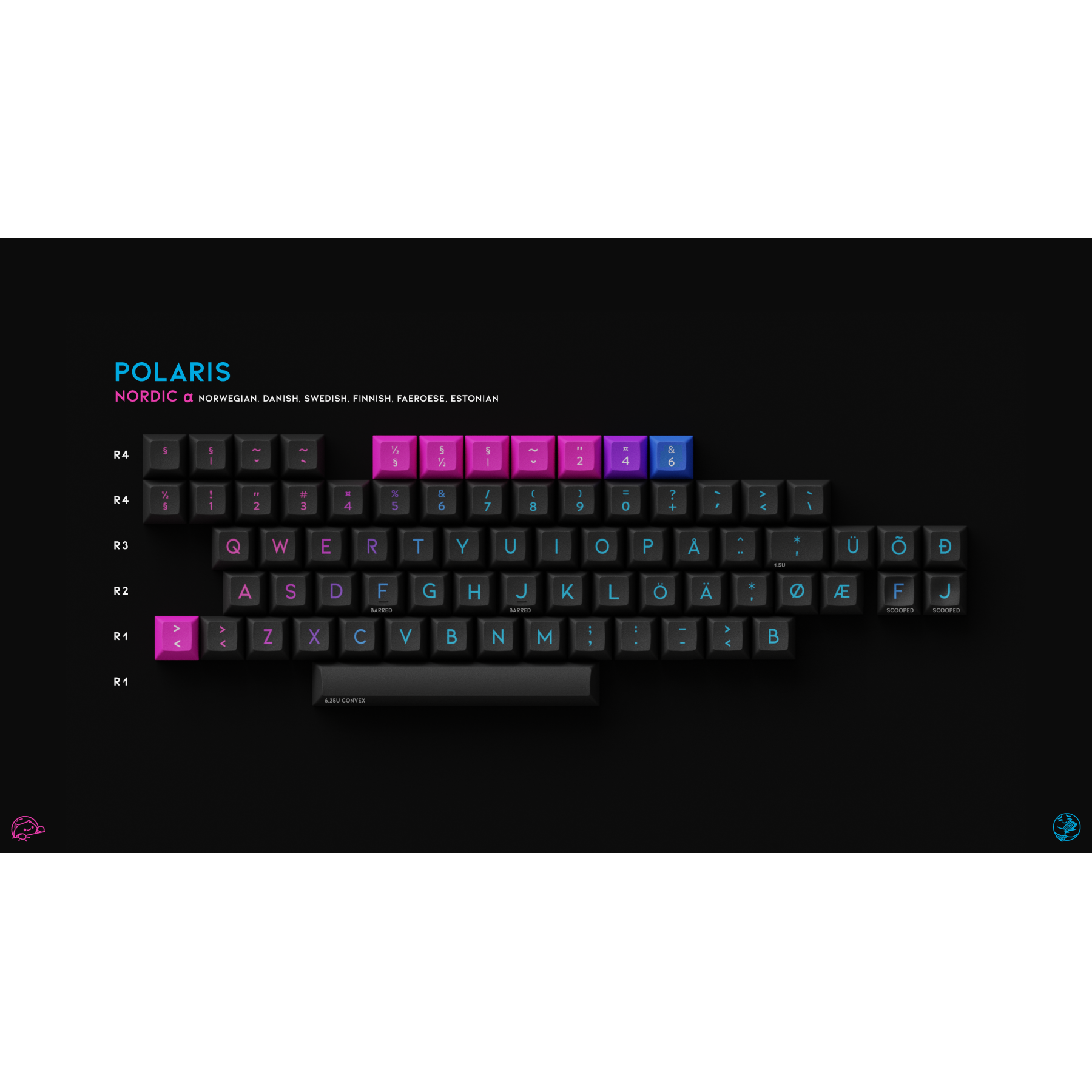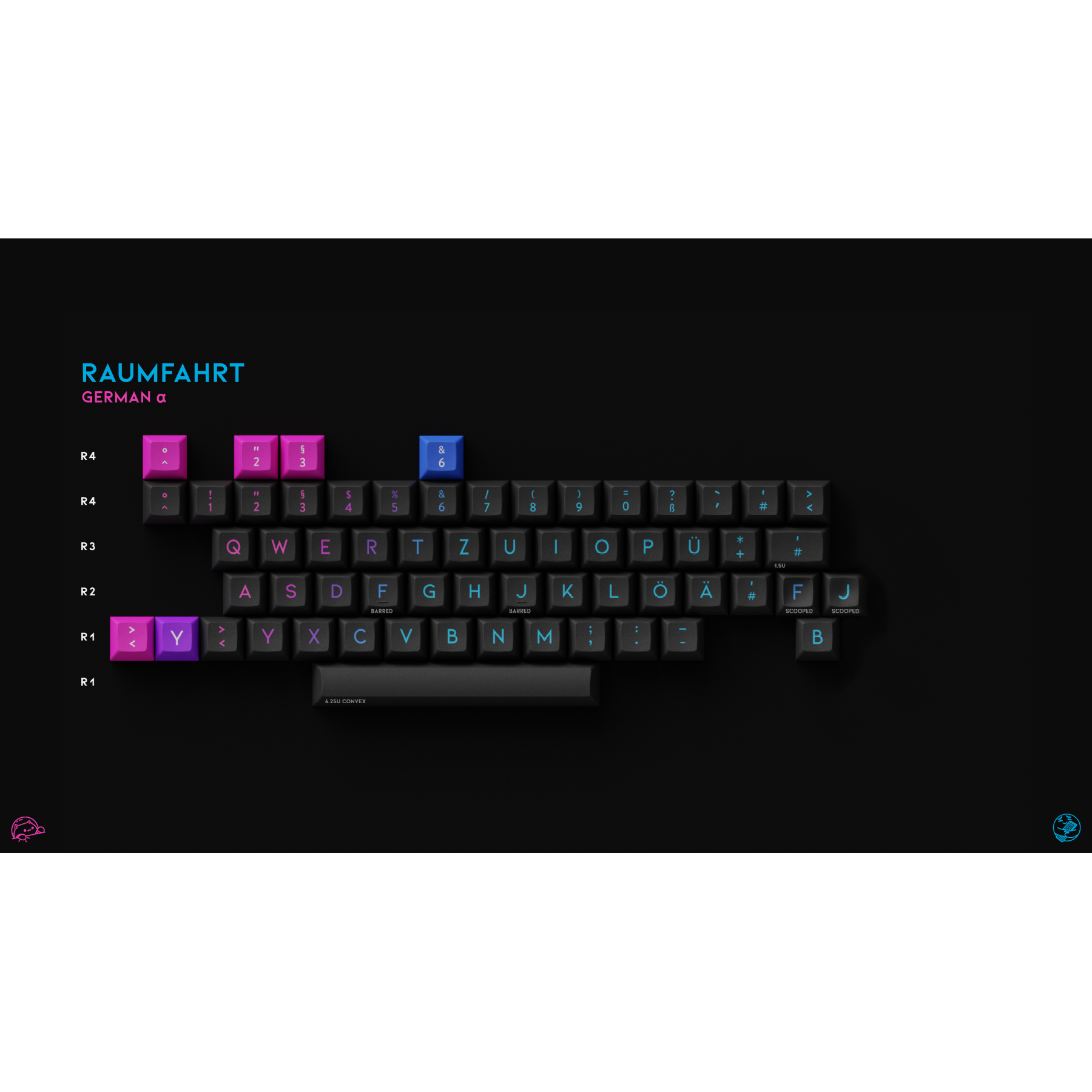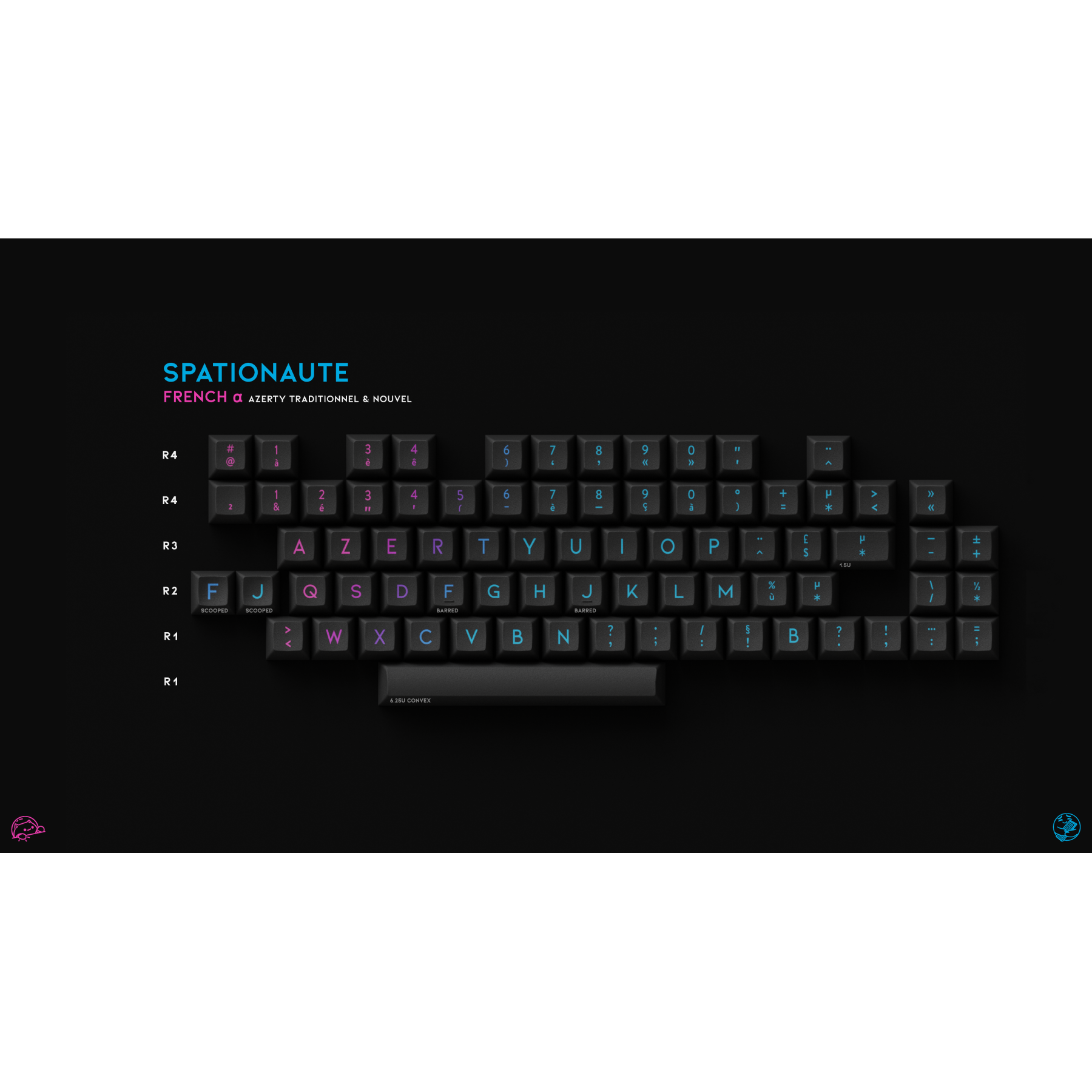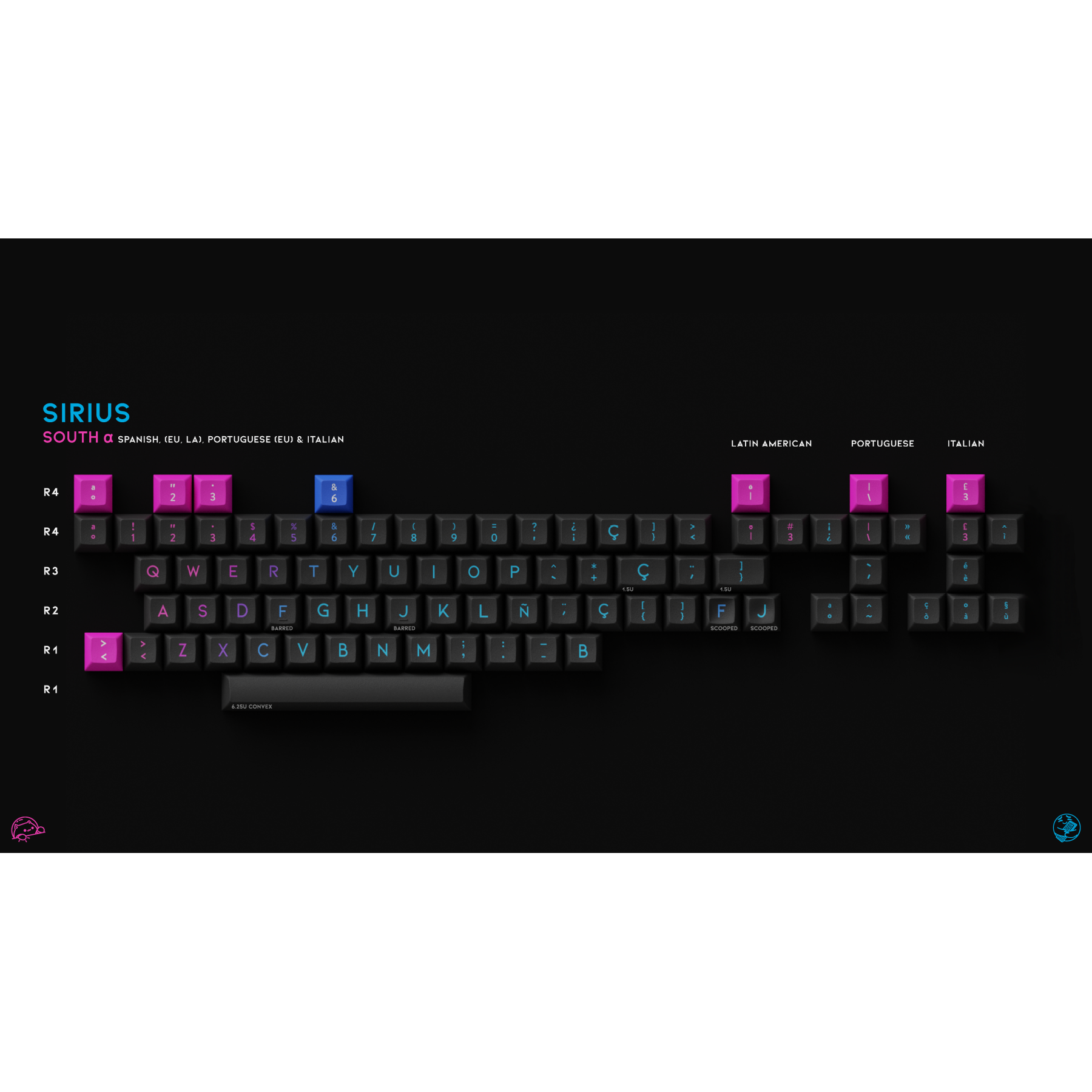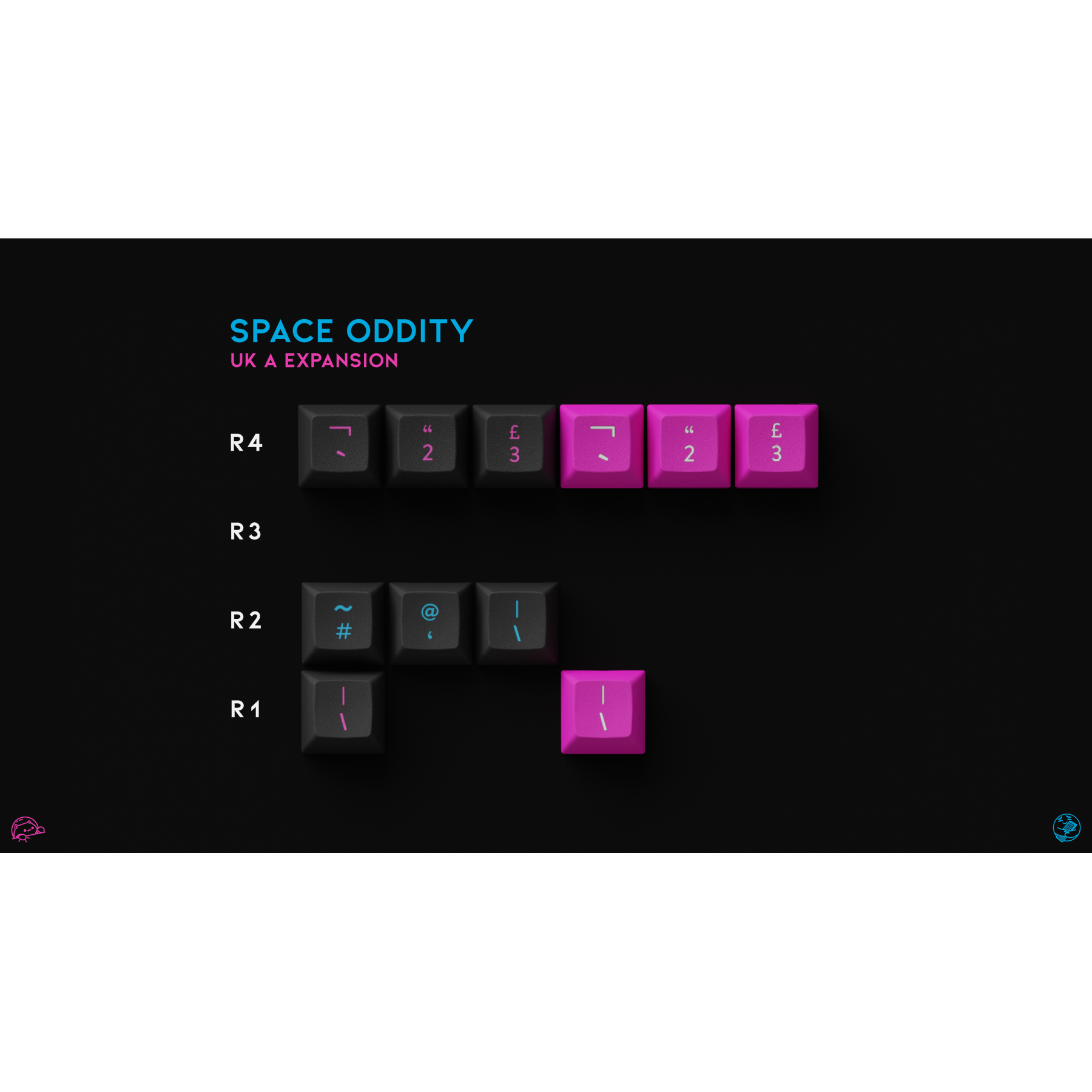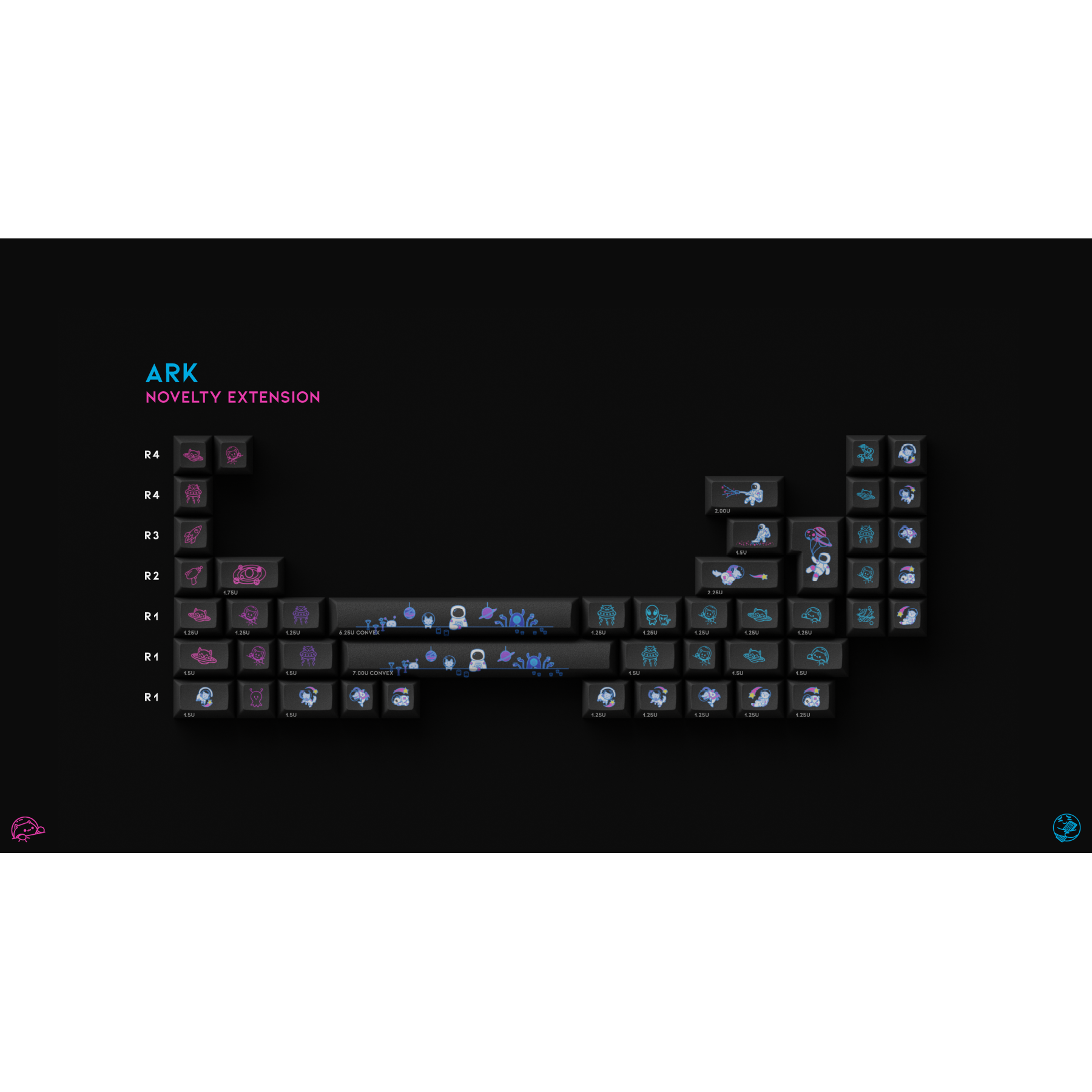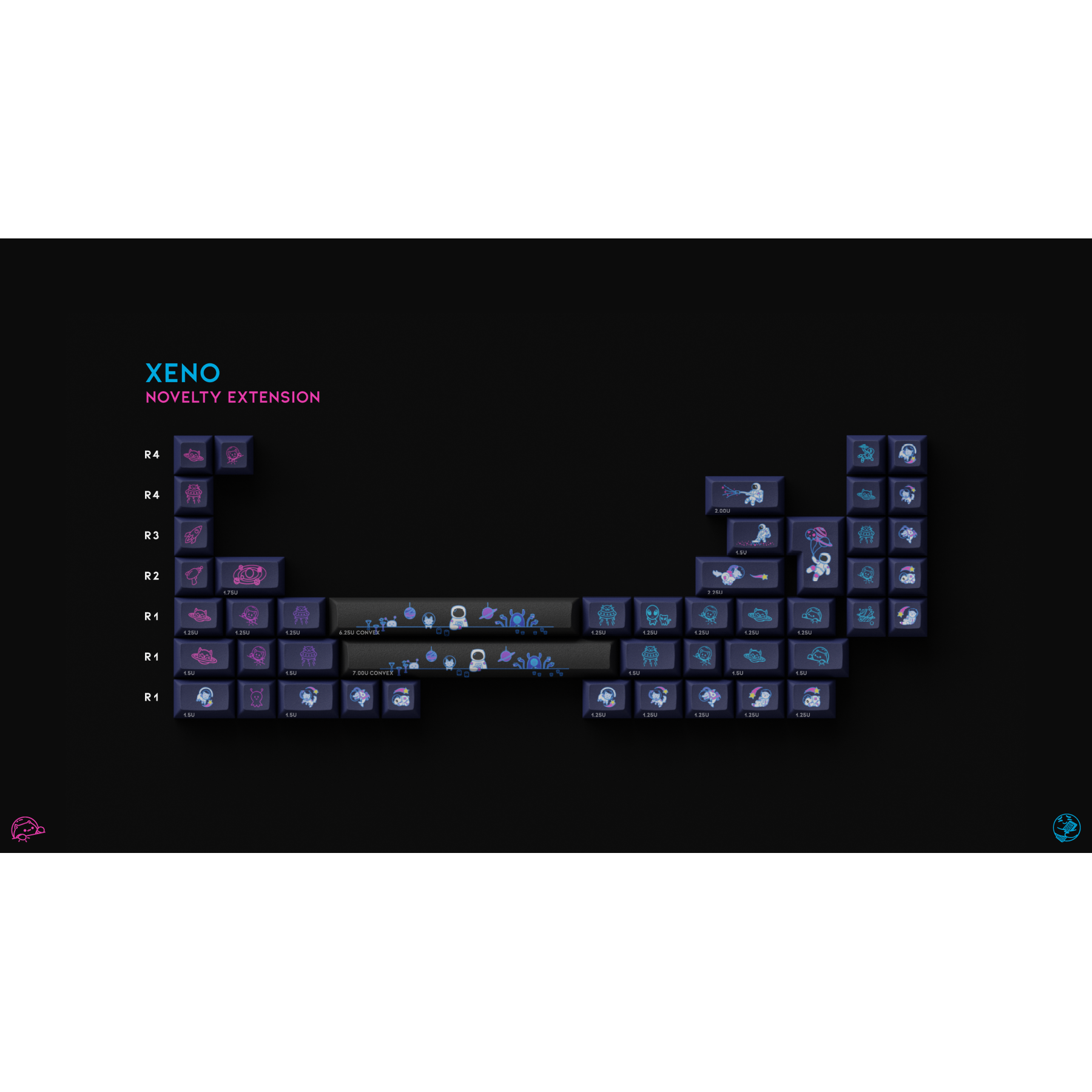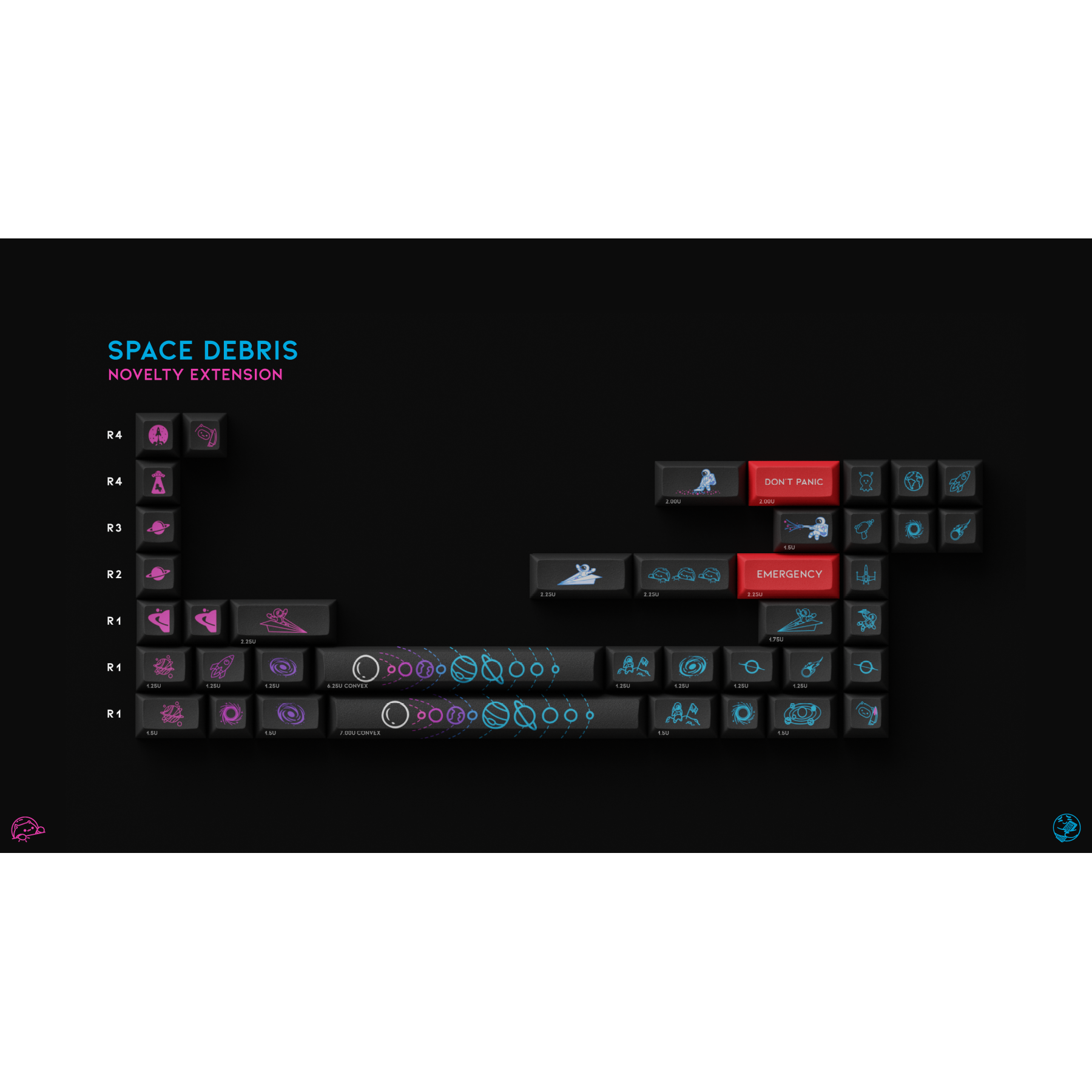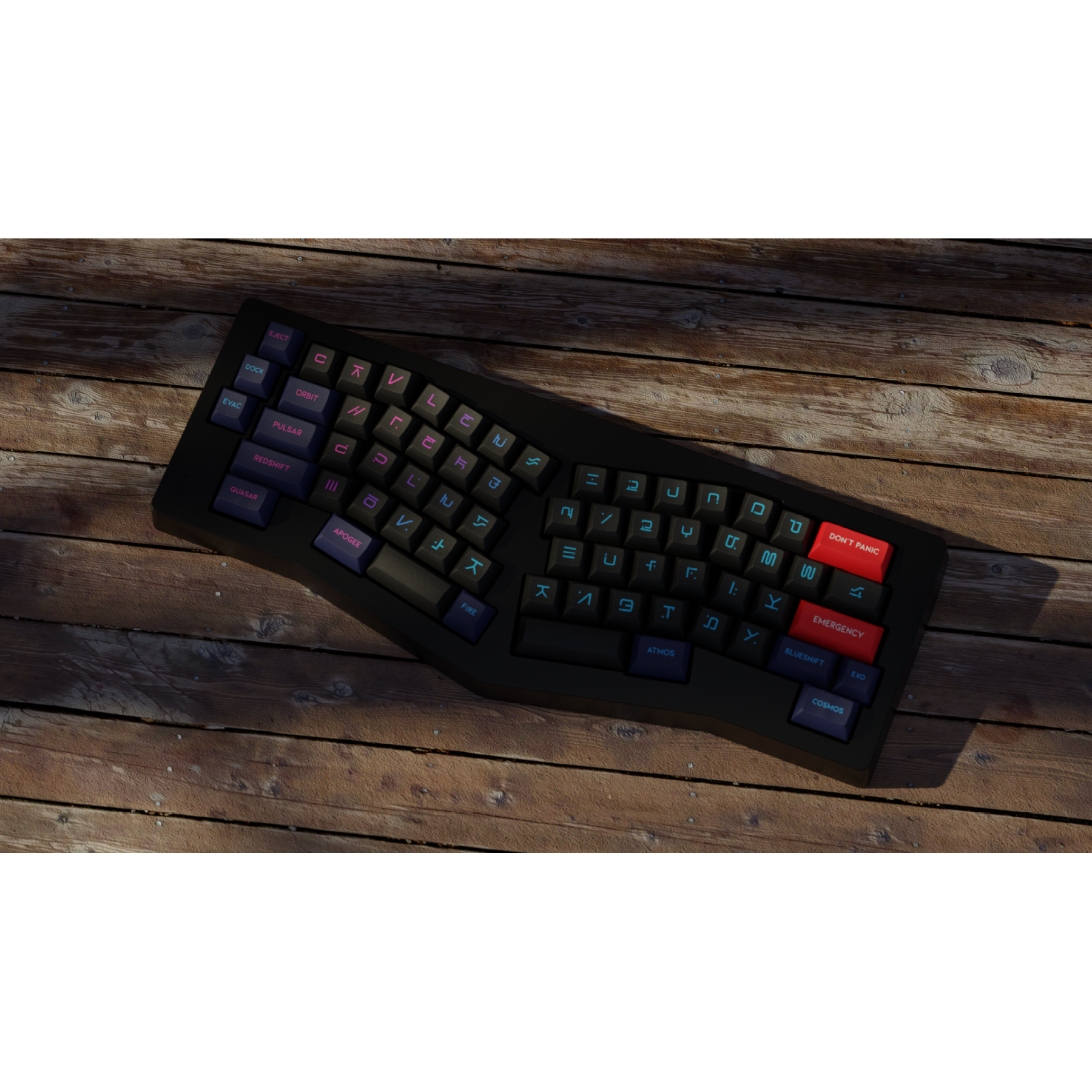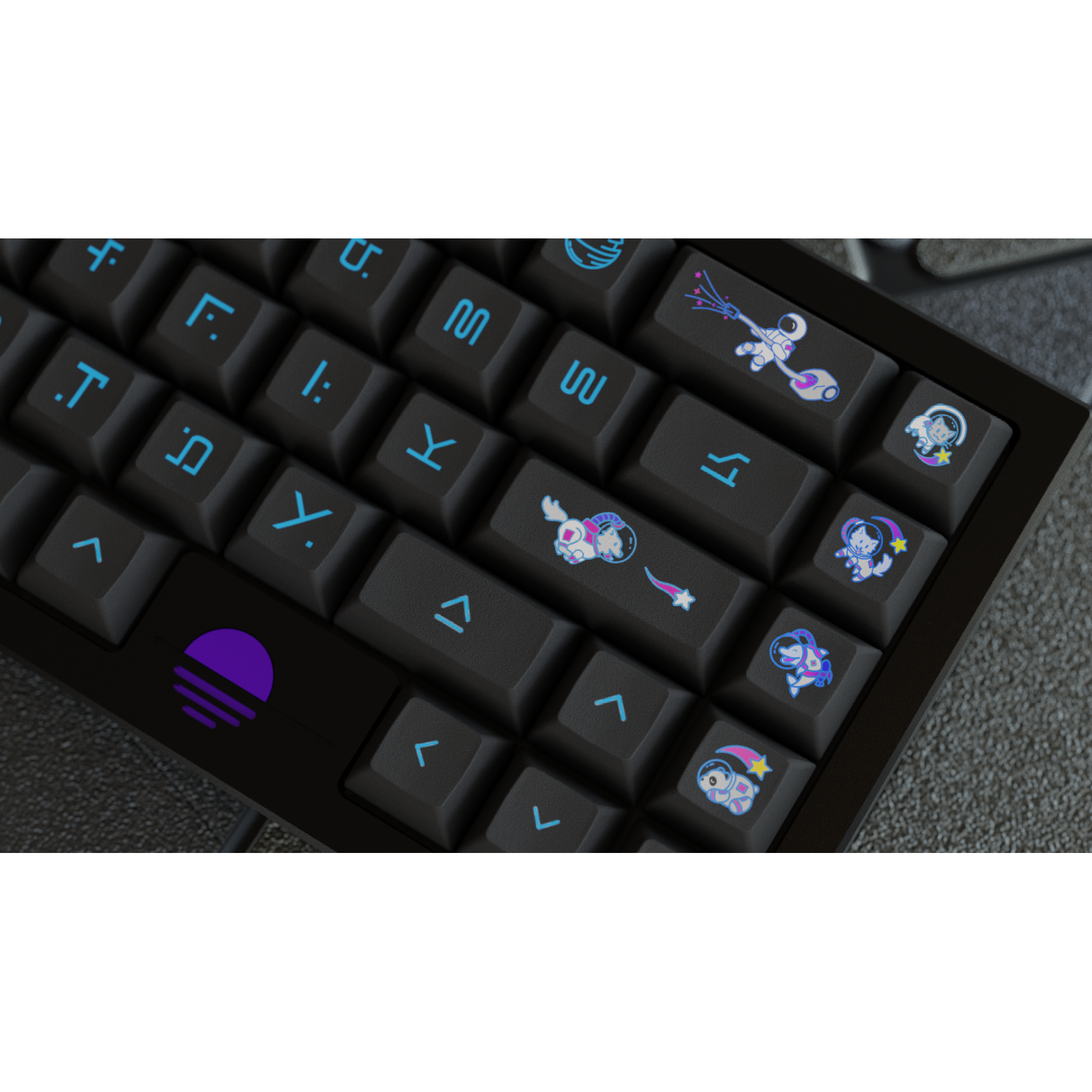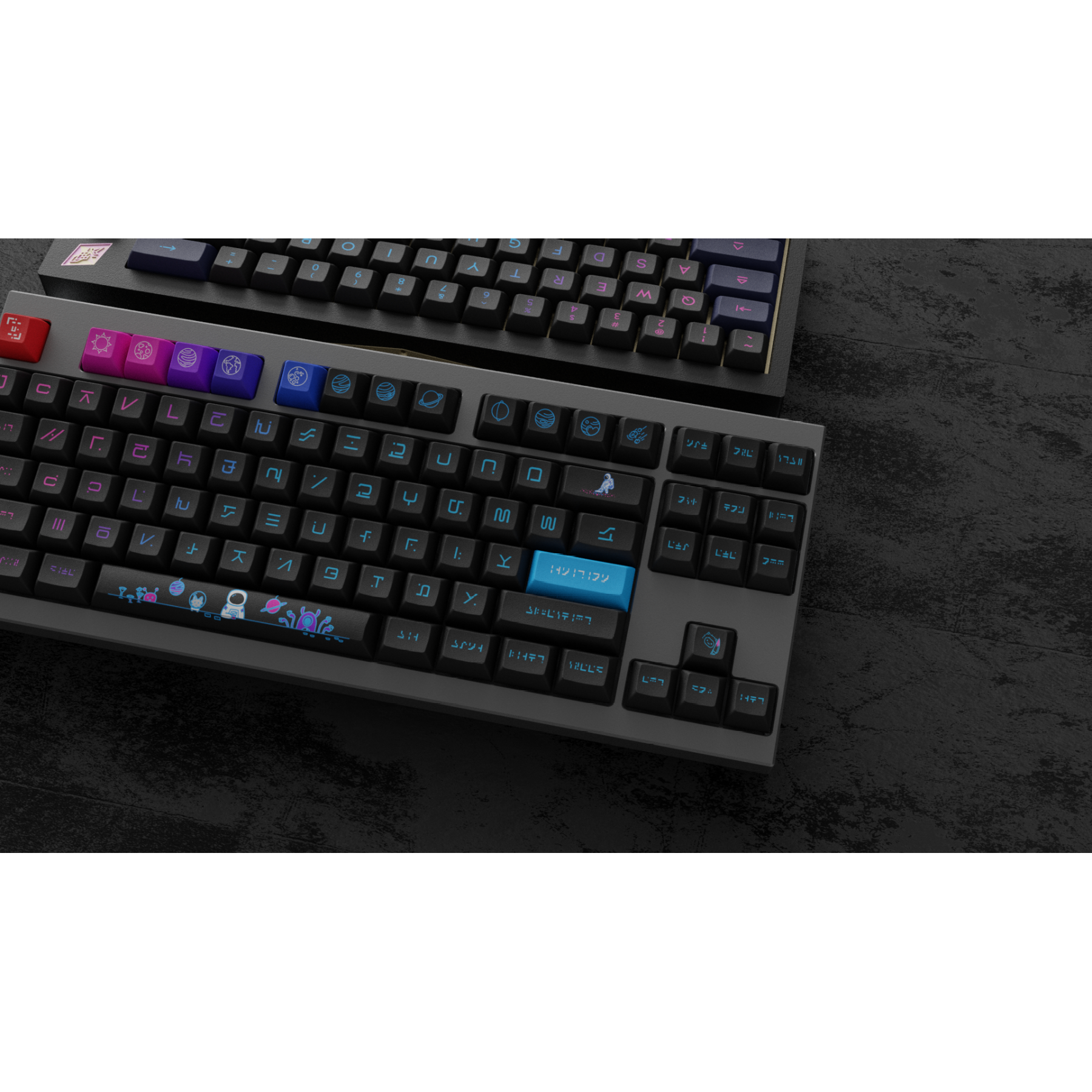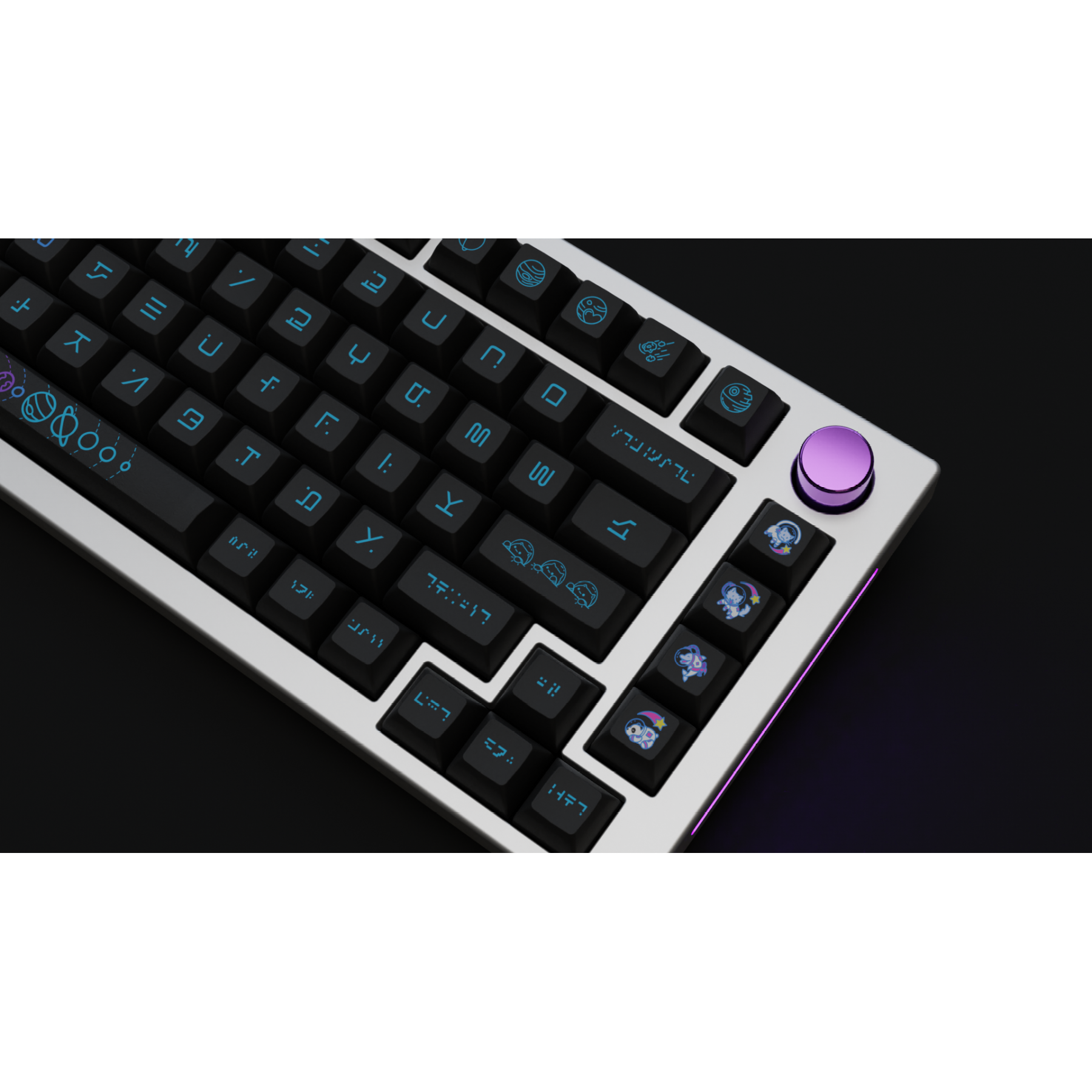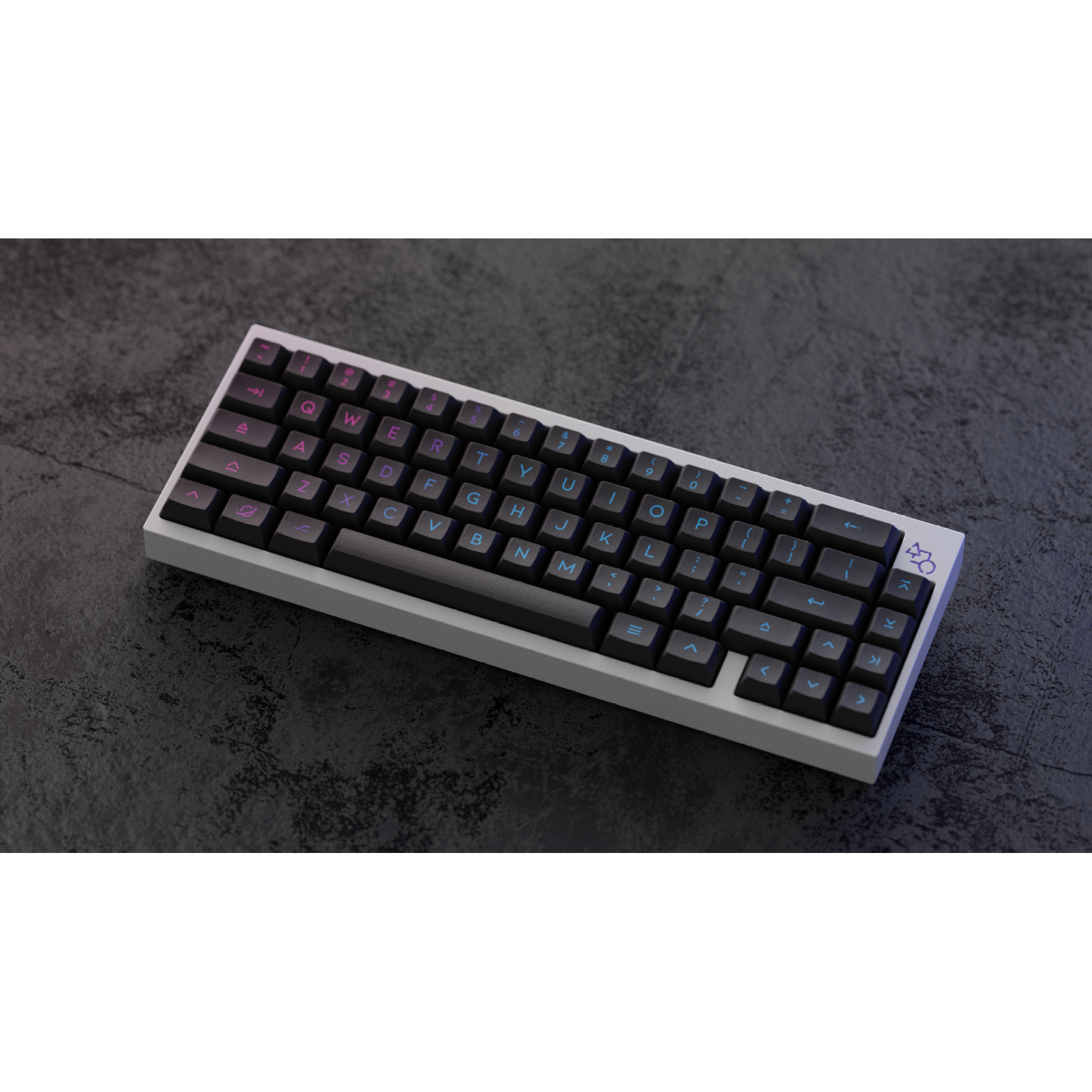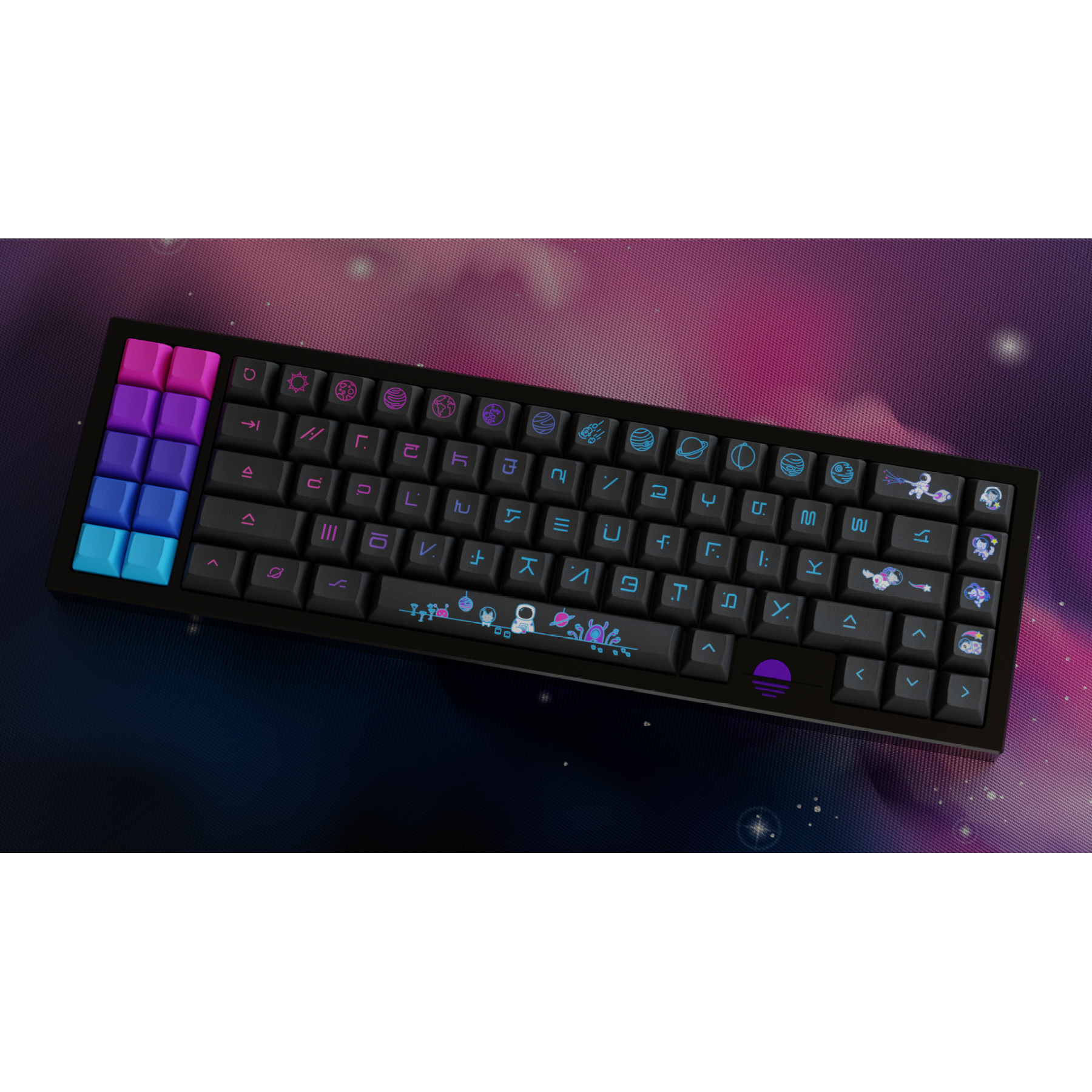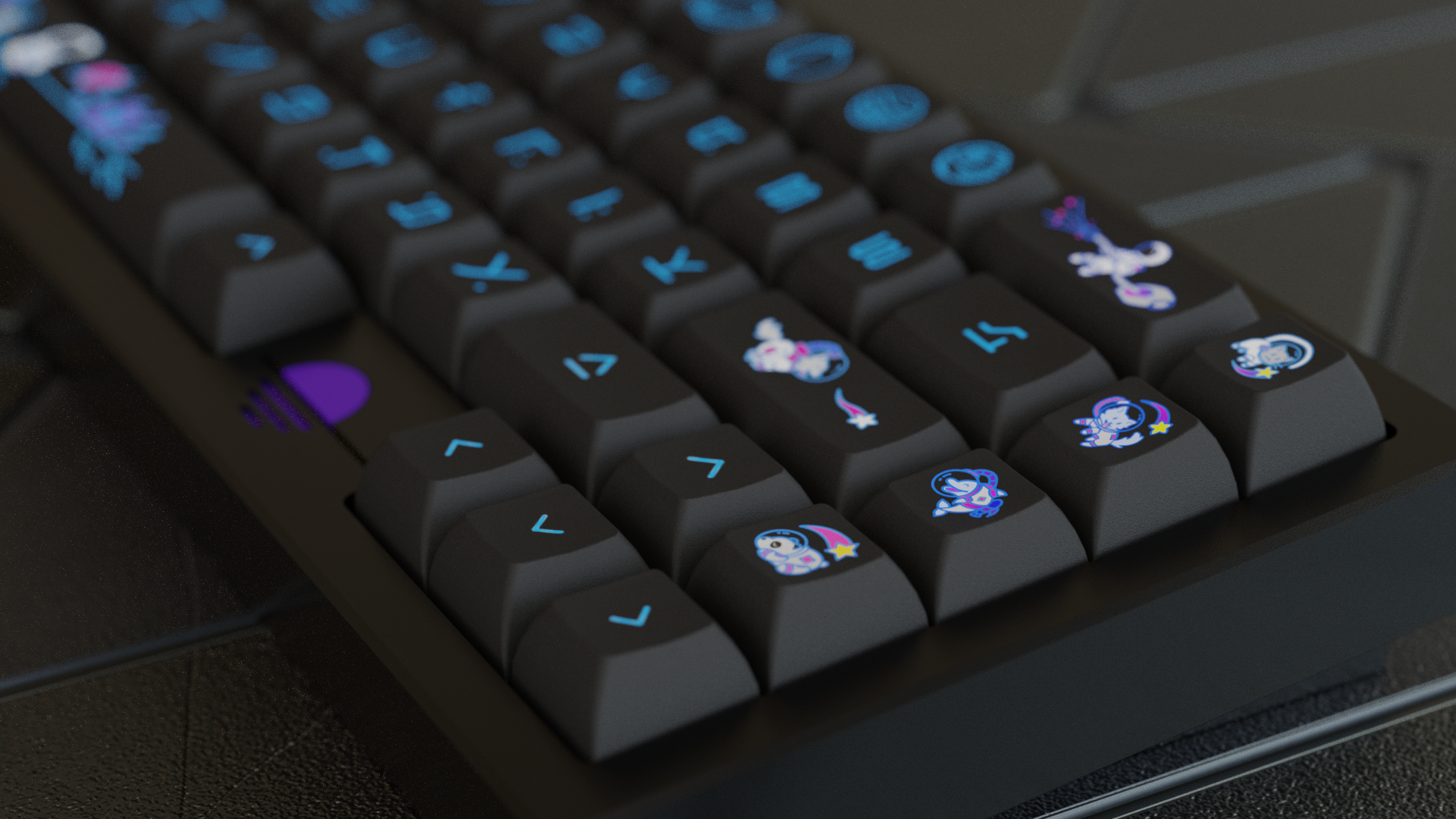 Sale price

$62.46 AUD
Regular price

$0.00 AUD
($0.00/)
German Sales Tax included. Sales Tax and Shipping will change during Checkout depending on Country.
---
---
View details